Wilfrid Groizard (left)
Deputy General Manager
Working at the estate since 2013
 Edouard Kressmann (right)
Technical Director
Met by Gerda at the Château
Château Latour-Martillac
Grand Cru Classé de Graves Pessac Léognan
---
Gerda: Tell us about you…
Wilfrid Groizard: My roots are in Vendée. I started my career in media marketing outside of Bordeaux, and in 2007, my wine adventure began at Philippe Raoux's "Winery." I then joined the Kressmann family at Latour-Martillac for a great adventure. 
Edouard Kressmann: I am a trained agricultural engineer. Before returning to the family property, I worked as a negociant in China for seven years. It was an enriching experience that allowed me to broaden my horizons and better understand the wine industry and its issues, particularly in terms of large-scale exports. Today, I am responsible for the quality and the environment at Latour-Martillac. 
Gerda: What are the main challenges you personally face in your work?
Wilfrid Groizard: This beautiful property is a lifetime achievement for Tristan and Loïc Kressmann, who have been in charge of Château Latour-Martillac for 40 years. A new chapter begins with a new team: Edouard and myself. I am the first non-family deputy general manager in 90 years.
Today's challenges are numerous and involve both production, with climate change being the primary concern and marketing. Global wine consumption has evolved significantly, and we need to adapt to new conditions and consumer expectations. I am not worried, as Bordeaux has faced many crises in its history and has always recovered. I am convinced that we have the energy, intelligence, and strength to adapt. These are the keywords for success!
Edouard Kressmann: As a technician, my main challenge is to face the uncertainties of nature. This instability disturbs me. We need to adapt every year as what worked this year may not work the next. We will also face energy sobriety, which will be a real issue. But as Wilfrid mentioned, we need to adapt, and we will succeed.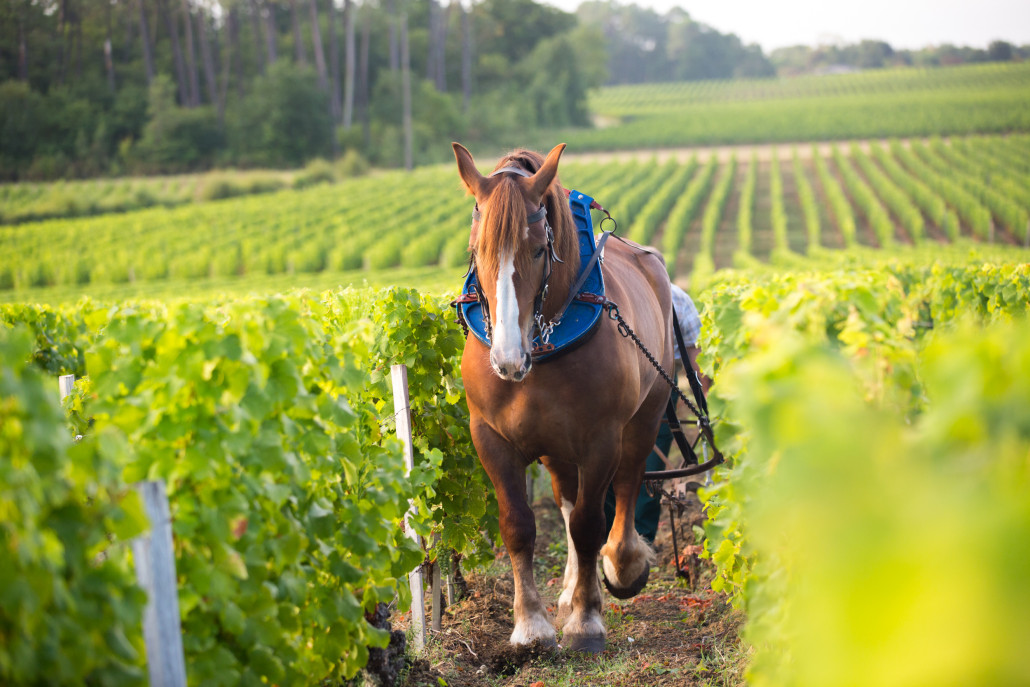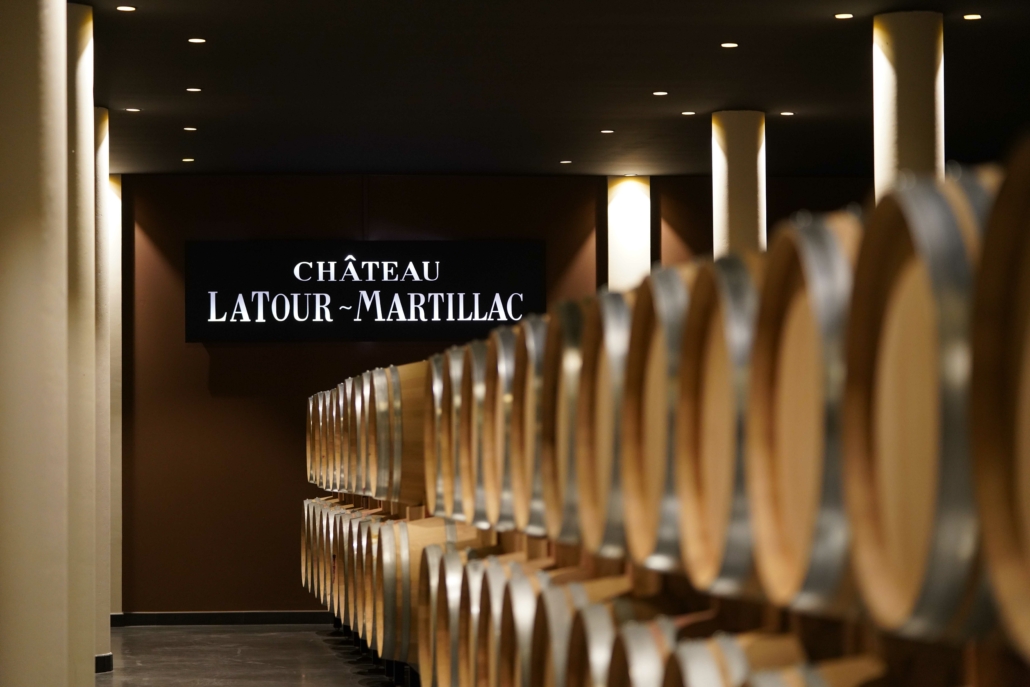 ---
Harvest 2022
Gerda: Could you give me a memory of the harvest? 
Edouard Kressmann: Thanks to our beautiful terroir, we had a good yield for our whites: 44 hectoliters per hectare! Several factors can explain this successful production considering the climatic context of the year. Our whites are planted on the clay-limestone plateau, and they resisted the drought and heat very well. We experienced four successive heat waves with an early start in May. This early onset of heat actually helped us because the vines were able to adapt and tolerate hydric stress; they are Mediterranean plants that can find resources to resist. Additionally, between August 15th and September 15th, we received 70 mm of rain, which was not the case for everyone in the appellation!
We started harvesting our whites 15 days earlier than in 2021: on August 18th, as in 2003, and we finished on August 31st.
We are also confident about our reds. The tasting of the first juice is very promising.
---
The brand Latour-Martillac today and tomorrow 
Gerda: What positioning do you want for your brand?
Wilfrid Groizard: The market judges our wines as a very good value for money, and we want to maintain this positioning by promoting our heritage.
Our whites are a benchmark in the appellation. Our reds are in a wider market, but their quality increases every year, thanks in particular to the new cellar which allows us to work with greater precision.
We are working on raising Latour-Martillac's notoriety so that the estate is even more recognized and discovered by consumers around the world. I travel a lot for this purpose, and we have created a very active wine tourism center.
Edouard Kressmann: Now, we must take up our mantle to make Latour-Martillac better known, to share it, because wine is an emotion, a meeting, a proof of friendship and love. It is much more than a simple bottle. 
G: How do your wines stand out and are unique?
Edouard Kressmann: Our wines are a reflection of a true philosophy developed over decades by my family: "never make wines that do not correspond to the terroir." We have never been and are not in the world of "over-extraction". We make balanced, refined wines that have tremendous potential for aging. We have also improved drinkability to make our wine more accessible from a young age. We have gained in freshness.
G: Which of your recent achievements would you like to share with your customers?
Wilfrid Groizard: First of all, the opening of the estate. I am a marketing man and I am very attached to customer's experience. In addition to the quality of our wines, it is also the strong family history of Latour-Martillac that should create an attachment to our brand. The implementation of wine tourism contributes to this, the family has a real sense of hospitality, it is a warm property integrated locally, close to people. I am also proud of our new cellar, which is a fantastic tool for precision winemaking and aging of our reds.
G: What future projects are you currently working on? (Technical, marketing, or commercial)
Edouard Kressmann: Managing an estate is a process that never stops, and we have many projects. First, we are still learning about our new tool, we must fully master the new cellar. Then, we are also reflecting on the evolution of taste, which may lead us to something new! We will talk about it later. Also, frost protection is also one of our concerns, we must protect ourselves. We have a project to put more wind turbines in place. In terms of vineyard management, we are currently replanting 0.5 hectares of Sauvignon, we must always be very attentive to the balance of our vineyard.
G: Where is your property in terms of "ecological transition"
Edouard Kressmann: Latour-Martillac has implemented a global environmental approach in terms of our farming practices, our infrastructure, and our dry materials. We try to reduce our carbon footprint at all levels.
We are HVE certified and we are precisely studying our conversion to organic through a technical study. This change requires a lot of resources for us, both financially and in terms of human resources. I am an analytical person, not dogmatic. We must never lose the peasant's common sense. I exchange a lot with our advisor Axel Marchal who accompanies us.
Our new cellar for the vinification of red wines, which has been in service since 2020, has taken into account environmental issues from the outset. Our choices for our dry materials are primarily directed towards suppliers who are geographically close and have a strong commitment.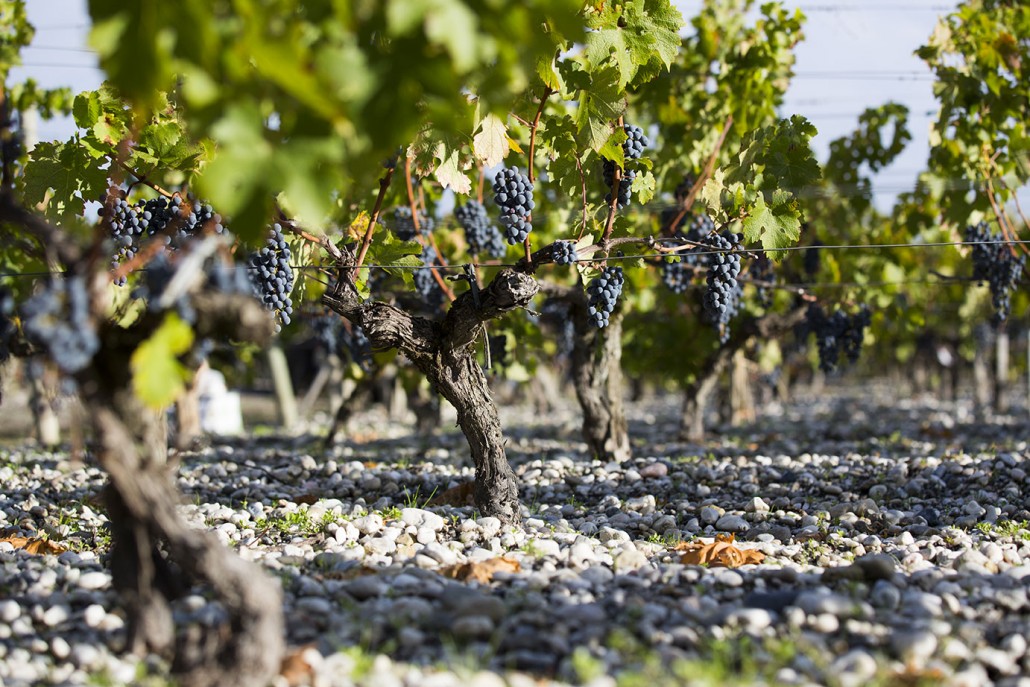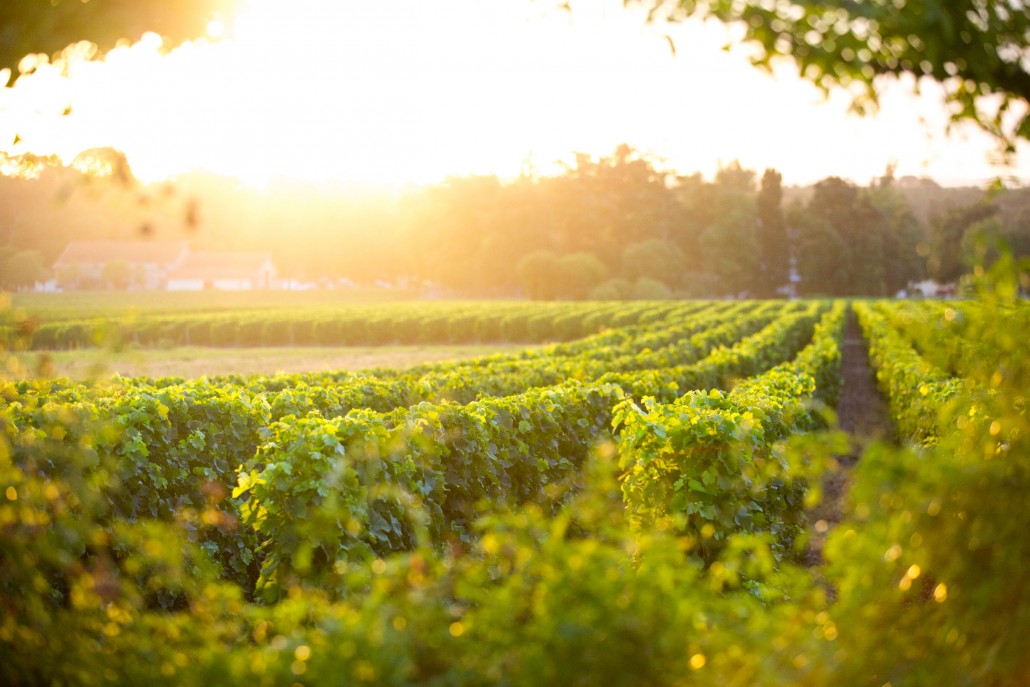 ---
The business
Gerda: What are your priorities in terms of business development?
Wilfrid Groizard: Latour-Martillac is sold in 90 countries, with France being the most important market for us, representing 50% of our sales. This can be easily explained by the fact that Graves Pessac-Léognan appellation is well-known in France. 20% of our wines are sold in the rest of Europe, 15% in the United States, and 15% in Asia. We have a balance in distribution as well as in wine. We are in a good commercial dynamic, but there is still room for improvement in export markets. Latour-Martillac is receiving more and more recognition, such as in the Revue des Vins de France. We have received 2 stars and are joining other great estates such as Smith Haut Lafitte, Domaine de Chevalier, Beychevelle, and Giscours, thanks to the quality of our wines. We are proud of this distinction.
More and more negociants are interested in our wines, and I am convinced that this will continue to grow. I am leaving soon for meetings and events in Poland. It is necessary to be in the field to talk about our wines to consumers;
G: What sales support materials are available to distributors to promote your wines?
Wilfrid Groizard: We are present on all social networks and we have 10,000 followers on Instagram. We are very active in the field, and this is a family decision, explained in part by the culture of the Kressmann family, who is a historic family of negociant. Latour-Martillac is in an affordable price range, and consumers open our bottles to drink them with pleasure. That is our strength. 
G: Which vintages should the market be interested in? And why?
Wilfrid Groizard: Without hesitation, 2019 because there is such quality in both colors. This vintage is really very successful. We have just learned that this wine is included in Jeb Dunnuck's TOP100 of the year. The price is very well positioned commercially, and there will be a good sharing of value with the entire distribution network. It is a very good thing for Bordeaux because we are not the only ones! It is a vintage that brings a smile to everyone's face at all levels, and that is our goal.
G: Do you have any upcoming commercial releases or market launches?
Wilfrid Groizard: No, we sell 85% of our harvest en primeur. It is a highlight for the property and for Bordeaux in general. Twice a year, I send our updated price list to our brokers who share it with our partners on the Place. We work with 8 brokers and about fifty merchants.
---
The tasted wines
Château Latour Martillac Red 2019 : 72% cabernet sauvignon, 20% merlot, 8% petit verdot
It is intense with notes of red fruits and licorice. It has a tension in the middle of the palate due to the high proportion of Cabernet Sauvignon on gravel soil. It has a beautiful freshness and is in perfect balance. Very good length and the future will be very bright for this wine that corresponds to the terroir as Edouard mentioned.
Château Latour Martillac White 2019 : 58% de sauvignon, 42% de sémillon
The strength of Pessac Leognan whites is that we can enjoy them in their youth, in this case, Sauvignon dominates, and they are also suitable for aging. In this case, Semillon takes over but will always be supported by the freshness of Sauvignon Blanc. This Latour Martillac Blanc is deep and has a very nice intensity. On the nose, you can find the sap of the pine tree as well as citrus notes. In the mouth, it is perfectly balanced with a nice length. This wine can be paired with many dishes.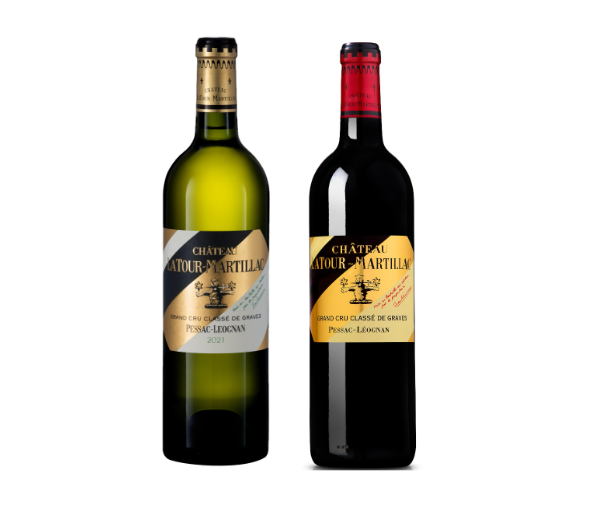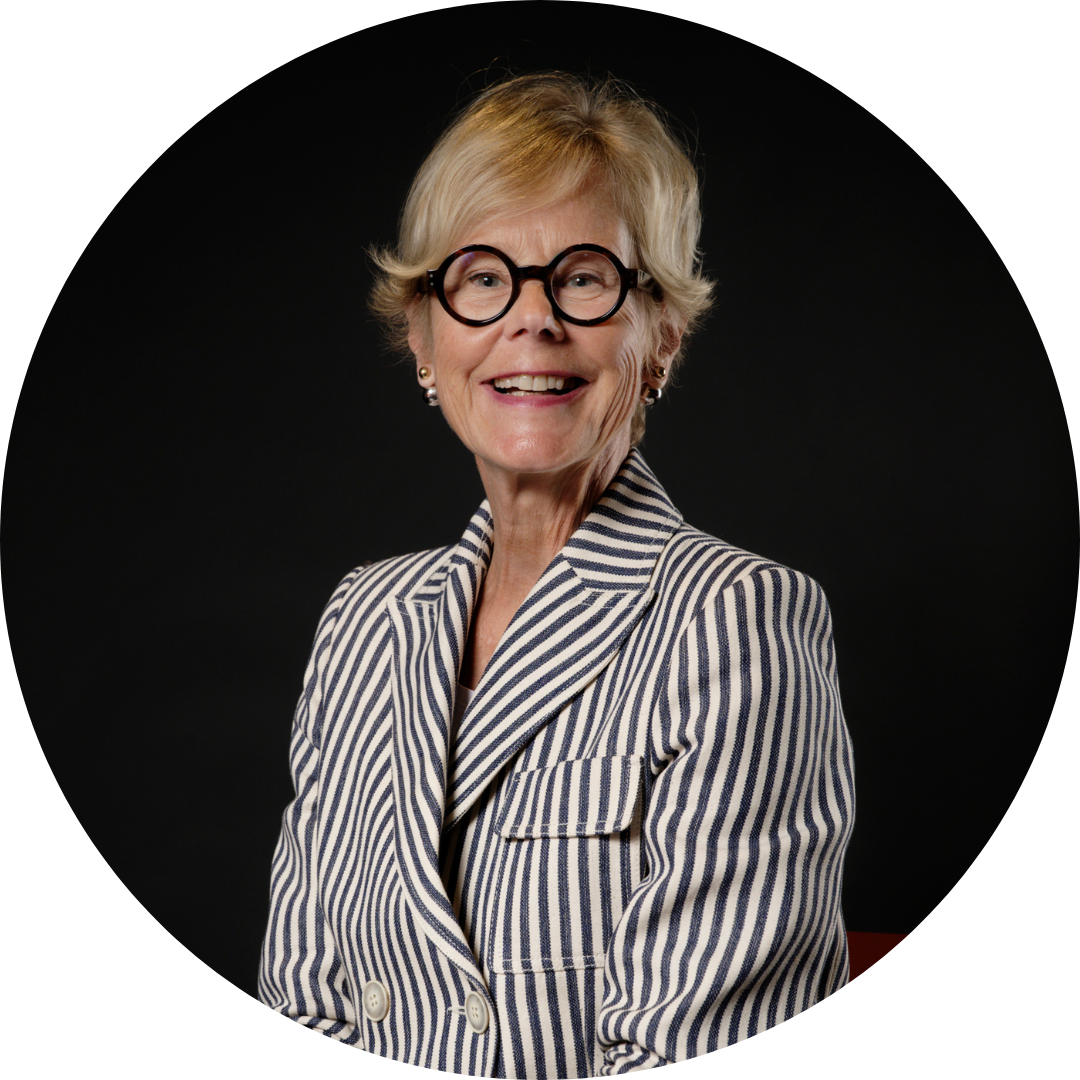 Gerda BEZIADE has an incredible passion for wine and has a perfect knowledge of Bordeaux acquired within prestigious trading companies for 25 years. Gerda joins Roland Coiffe & Associés in order to bring you, through "Inside La PLACE", more information about the estates we sell.