Axel Marchal
Professor of Oenology at the University of Bordeaux and Consultant in Oenology
Met by Gerda
---
I have had fascinating talks with Stéphane Derenoncourt, Thomas Duclot and Éric Boissenot. This time I rode my bike to meet another rising star in Bordeaux, Professor Axel Marchal. He has been a Consultant in Oenology since 2013 and Professor in Oenology at the University of Bordeaux since 2020. He received his PhD in 2010. We met at the Institut des Sciences de la Vigne et du Vin, in Bordeaux.
In the heart of the world's leading wine-producing region, the Institut des Sciences de la Vigne et du Vin of the University of Bordeaux is a multidisciplinary and international center for research, higher education and development to meet the challenges of the wine industry of tomorrow.
The Institute brings together all the teams, from research to training, and technology transfer in the wine industry from multiple partners on the Bordeaux site (source ISVV site).
As I open the doors of this 1,000m2 building, which was inaugurated in 2009, I had a thought for Denis Dubourdieu, professor of oenology. He is the one who created this institute, which today has a great reputation in the wine world.
Gerda: Tell us about you..
Axel Marchal: First of all, I am a wine lover. Wine has largely guided my life and my choices. I enjoy understanding what is around me, I also have a thirst for understanding, which is the origin of my taste for science.
Gerda: What are the main challenges you personally face, in the practice of your work?
AM: The main challenge is to reconcile my three activities: I am a researcher, a teacher and a consultant. I enjoy all three activities and could not bring myself to choose only one. They are complementary but they require intellectual gymnastics to switch from one to the other.    
Gerda: How do you qualify the personality that you strive to give to the wines that you consult? Is there an "Axel Marchal style"?
AM: I hope not! I try to help the winemakers to make a wine that is as representative of the place as possible. I like indigenous grapes. They give remarkable expression and are the best indicators of the terroir. I am convinced that grapes from long vegetative cycles give more complexity to the wines. And in all areas, complexity is the best way to avoid boredom!
Gerda: Do you consult only in Bordeaux?
AM: No, with my partners Valérie Lavigne and Christophe Ollivier, we also consult on properties abroad. However, my partners travel more than I do, as I am busy with my university duties. I consult in Bordeaux (Batailley, D'Yquem, Lafaurie-Peyraguey, Beauséjour héritiers Duffau-Lagarosse for example), in Burgundy, Beaujolais, Provence and in Tuscany (notably in Caiarossa).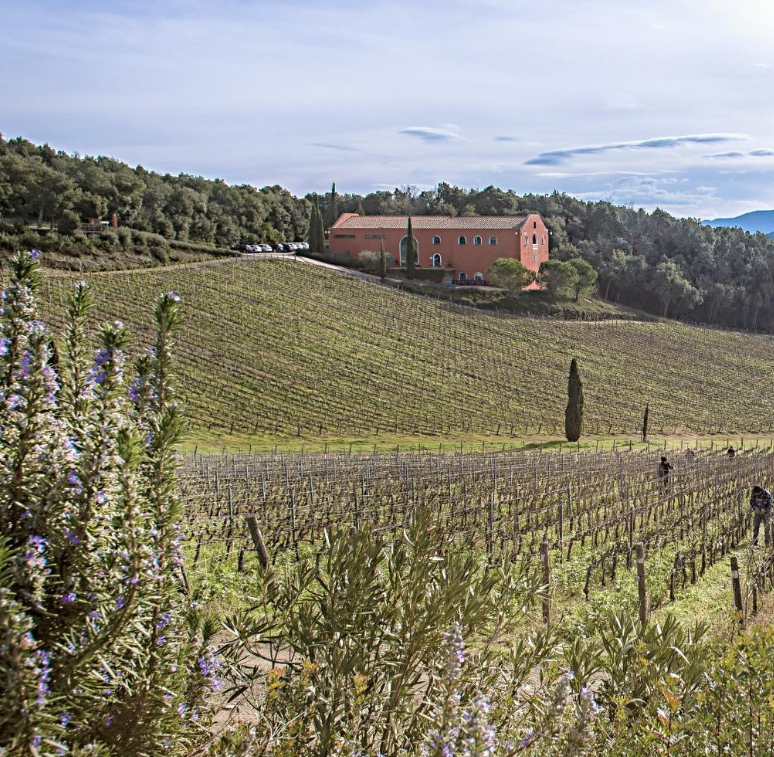 Domain Caiarossa, Tuscany, Italy
---
The future
Gerda: You have been a consultant for 6 years, what are the biggest changes in your job?
Axel Marchal: In Bordeaux and in many regions, there is a major paradigm shift in expectations and style in general. Today, preserving the freshness of the wine is becoming a major issue. I am convinced of this necessity, but we must not fall into a trend. After a period when Bordeaux harvested under-ripe grapes, there was a trend for late harvests. On the contrary effect, the current trend is toward early harvests, but we must keep a nuanced vision. The harvest date is not the only parameter defining the identity of a wine! I deplore the simplifying speech of certain observers who place winegrowers and consultants in boxes on this criterion alone.
G: How can winegrowers protect themselves against climate change?
AM: As Antoine de St Exupéry said in The Little Prince: "As for the future, it is not a matter of foreseeing it, but of making it possible". By definition, we can not guess what will happen, but we can make sure that we are prepared for it. There are 2 projects:
Short-term: practical choices such as the date of harvest for example.
Long term: the planting program, which variety, on which soil and which rootstock? I am not at all convinced by the change of grape varieties, but rather by the need to explore inter-individual differences within a variety. For decades, the earliest, most sugar-producing plants for each variety were selected because they met the time's requirements. Today, these requirements have changed and there is a new path to take, by favoring later individuals for example. This seems more essential to me than introducing new varieties. Unfortunately, this is not the direction favored by certain authorities, who seem to give more of a premium to the search for exoticism…
G: What are the grape varieties of the future?
AM: Cabernet Sauvignon and Cabernet Franc. But we must not forget that there are terroirs where Merlot expresses itself very well.
G: Francs de pied – a new trend or real interest?
AM: For me, it is a rhetorical question. Obviously, every wine lover is curious to know what the grapes and wine tasted like when the vines were not planted directly on the pre-phylloxera soil. Unfortunately, phylloxera is very well present. I understand the curiosity of those who are interested, but I am afraid they will come up against the reality of plant health.
G: What do you think of the trend and the future of biodynamic wine?
AM: I think that greater respect for environment is an important value element for wines in the consumer's consciousness.
Organic farming is part of the respect dynamic, so I agree with it. I am not dogmatic, but it is not the only way. As far as biodynamics is concerned, it is more complex because it is also a way of thinking, with its defenders and detractors. Science is often taken to task in this debate. But science is first and foremost observation, and then interpretation. If something works well, even if we don't fully understand the reasons, why not? On the other hand, I am more resistant to theories based on pseudo-scientific reasoning.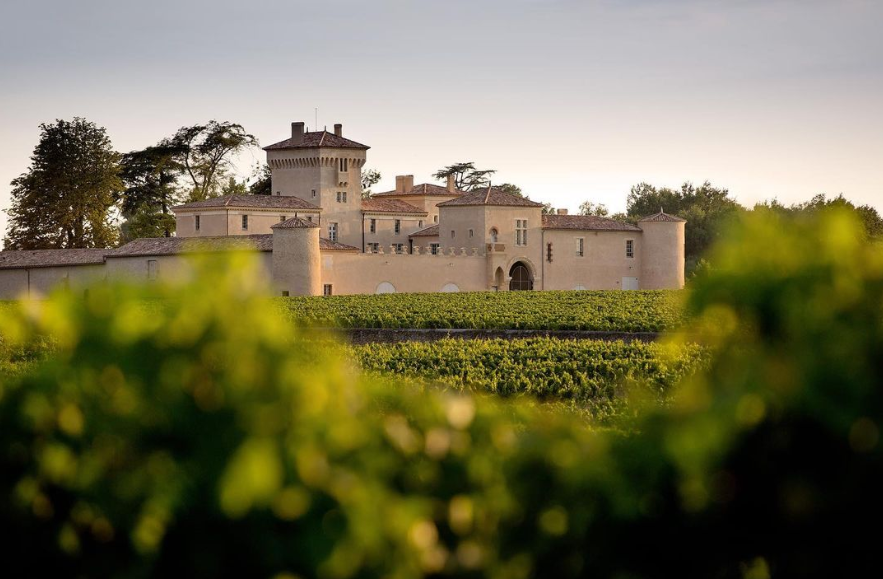 Château Lafaurie-Peyraguey, Bordeaux, France
---
The wine
Gerda: What do you think of wine ratings?
Axel Marchal: I think that being more environmentally friendly is a reflection of an age that does not like nuance. I believe that score can not reflect the subtlety of wine. To tell the truth, I prefer comments to scores, even if they are not enough read. The Bordeaux negoce is, in my opinion, partly responsible, as it has communicated too much on the note rather than on the taste, which has made it lose its role as a prescriber.
G: Regarding 2018, 2019, 2020, what do you think of these 3 great Bordeaux vintages?
AM: We are lucky to have had these three vintages.
2018 is extraordinary in a literary sense, sometimes excessive but I like the density of the best wines of this vintage.
2019 is more seductive, with an immediate balance. It pleases me immediately but I admit I prefer 2020. It is still very early to see their potential but I have a lot of faith in the depth of their flavor.
For sure, these three vintages are remarkable.
G: What do you think of 2021?
AM: I have a tender view of this vintage. It was a difficult year for wine growing. With all things that are difficult, we tend to be reticent. Bordeaux sent an image that was less good than reality. However, there are few vintages for which Bordeaux has had a harder look than outside observers. 2021 is variable and heterogeneous. There are weak wines but others that are remarkable, with a balanced profile that is quite capable of seducing classic Bordeaux lovers. It's a reminder of the past, a revived memory of Bordeaux and I really like this style, which explains my tender look!
G: Could you describe an exceptional wine for me?
AM: It must have a captivating perfume. We know how vital olfaction is to emotion. There are wines that are like Proust's La Madelaine for me, when I smell them I am immediately transported into memories, happy moments. Then there are tastes, flavors: I like tasty wines. Great wines have a unique texture in the middle of the mouth that gives an impression of perfect integration: harmony and balance. Finally, it must be a fascinating and striking wine, inspiring even, since it encourages us to taste again and again to relive the emotion felt, even to transcend it.
But, beyond the pleasure of tasting, great wine is a global experience, a long chain of happy moments, from the acquisition of the bottle to its consumption with friends.
G: Your memorable vintages in Bordeaux and why?
AM: It is very difficult to rank the vintages because that would imply having a global perception whereas it should be more at the level of the vintages. So I'm going to talk about vintages that were special to me personally.
2005, my first vintage tasted in Primeur, just before I moved to Bordeaux.
2010, the year of my doctorate. But also a great frustration because the writing of my thesis took me a lot of time I could not enjoy the harvest.
2016, for which I would have liked Denis Dubourdieu, who unfortunately died in July of that year, to be able to see the greatness of this vintage. He would have been delighted.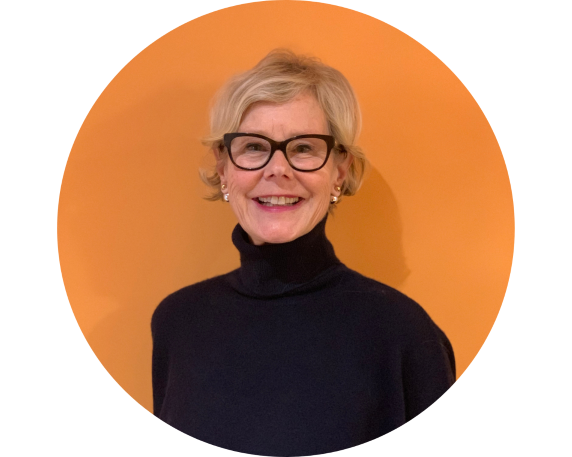 Gerda BEZIADE has an incredible passion for wine and perfect knowledge of Bordeaux acquired within prestigious wine merchants for 25 years. Gerda joins Roland Coiffe & Associés in order to bring you, through "Inside La PLACE" more information about the estates we sell.