Mathieu Bessonnet 
Technical Director
Working at the estate since 2020
Met by Gerda at the Gerda
Château Pontet-Canet
5ème Grand Cru Classé en 1855
Pauillac
---
The Inside with Justine Tesseron was one of my first interviews, she is a dynamic young woman, with a real vision of Château Pontet-Canet and the wine world in general. I returned to this magnificent estate to talk with its technical director, Mathieu Bessonnet who joined the Château in May 2020. Mathieu has biodynamics in his soul, while keeping his pragmatic side. For him, "Pontet-Canet is a wine of a unique place, there is no miracle recipe, it is necessary to accompany the plant so that it finds its best natural environment".
Gerda: Could you present your background?
Mathieu Bessonnet: I am from Bordeaux and I fell in love with wine thanks to a fascinating geography teacher. He had organized a wine tasting with different expressions of terroir. It was superb! I knew immediately that I wanted to work in this industry. It requires multiple skills such as observation, but also a high scientific level and knowledge of traditions. I studied wine engineering in Toulouse with internships in Morocco, but also in the Entre-deux-Mers region. It was in Australia that I discovered biodynamics. Back in Bordeaux, I worked at Château Bon Pasteur and Château de Pressac before leaving with my family in Armenia for 3 years. Then I joined Michel Chapoutier as director of the Alsace, Beaujolais, Provence, and Ribera del Duero entities in Portugal. I was also in charge of the Australian structure of Chapoutier, I regularly traveled to Australia to check on the estates. Afterwards, I came back to Bordeaux, because we must not forget that Bordeaux is very well placed on the world map! I worked for a while with Jean-Michel Comme. We get along very quickly. Jean-Michel has left, but Justine Tesseron, the team and I continue the work of biodynamics that he set up with the family.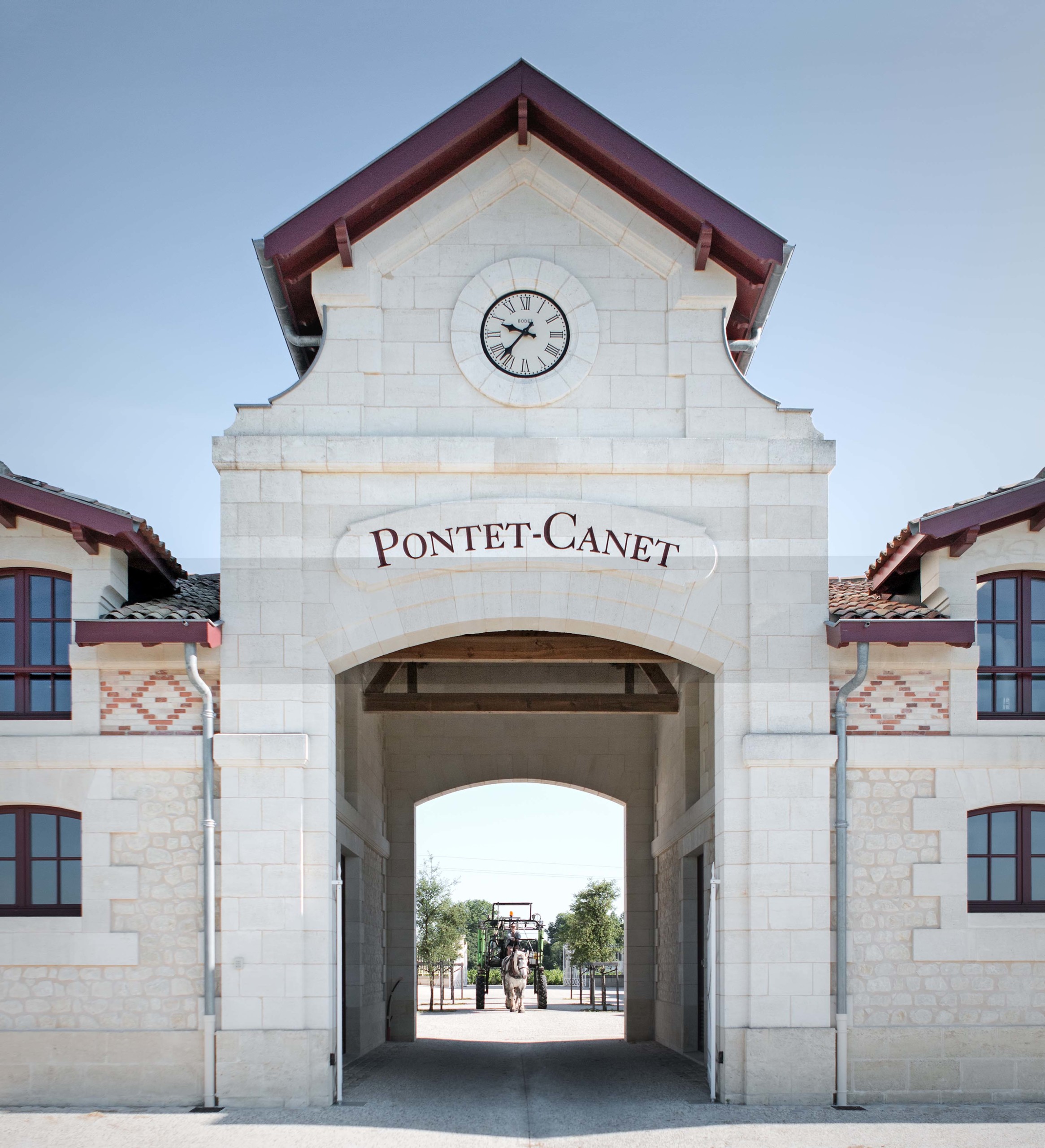 ---
Vines culture
Gerda: In what state of mind do you approach climate change? 
Mathieu Bessonnet: I approach climate change today with less certainty than in March of this year. 2022 has humanly marked me. I've done a lot of traveling in hot countries like Australia, I didn't think that Bordeaux could be so vulnerable. Fortunately, we have done a lot to soften the impact of the drought and the heat wave, but we must go further to make the vineyard even more resilient.
We believe that the solutions lie in a set of parameters to be considered, such as: covering the soil with organic matter, the vines' height, the change of rootstock and vines orientation. At Pontet-Canet, we are lucky to have very old vines. Also, a huge program on massal selection of our Cabernet Sauvignon, Cabernet Franc and Merlot has been put in place in order to detect the best vines and measure the biodiversity of each vine. We are monitoring 300 vines, it is a long-term work of 5 to 10 years.
Climate change is exciting and requires further experimentation and observation. We must approach the subject with great humility, there is no miracle recipe.
G: You have acquired a solid experience before arriving here, what do you find different in the vineyards of Pontet-Canet?
Mathieu Bessonnet: The vines of Pontet-Canet have incredible resistance. They give the wine a natural power. Extractions must be done with great precision, because it is easy to become powerful very quickly. We are attached to what the wine expresses: finesse and balance. This year, Merlot gave a surprising structure after only 2 days of fermentation. I am not used to seeing a grape that gives its power so quickly.
G: How do you quantify the living character of your soils?
Mathieu Bessonnet: Good, even if we don't have the same life in all the plots. We do everything to increase this life everywhere by breaking the monoculture and creating biodiversity. I can give you 3 examples of approaches that we have put in place:
We let biodiversity in the vineyard with natural grass: many mallows, small sorrel, then also dandelions, plantain, and camomile. These are the plants that contribute to biodiversity. Thanks to this natural grassing, we are able to characterize the soil (life, compaction, organic matter content, etc.).
Our planting policy continues and we have put in place 3 kilometers of hedges.
We conducted a study on cluster worms. To eradicate them, we did not use sexual confusion, but we released micro wasps that lay eggs in the cluster worms and kill them. The solution was found in a predatory parasite and in 2022, we had no problem with cluster worms.
These approaches help to bring good to the living in our soils.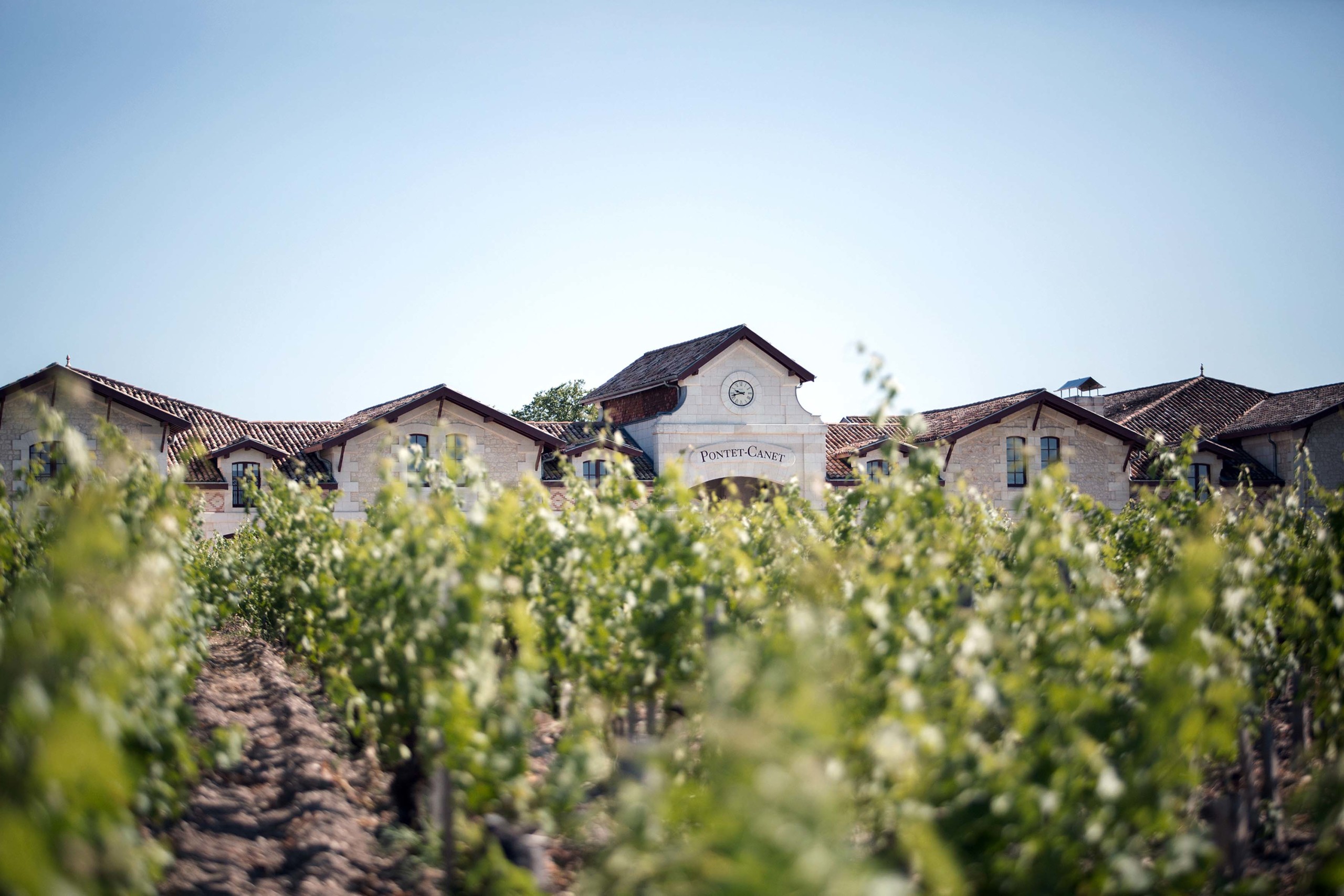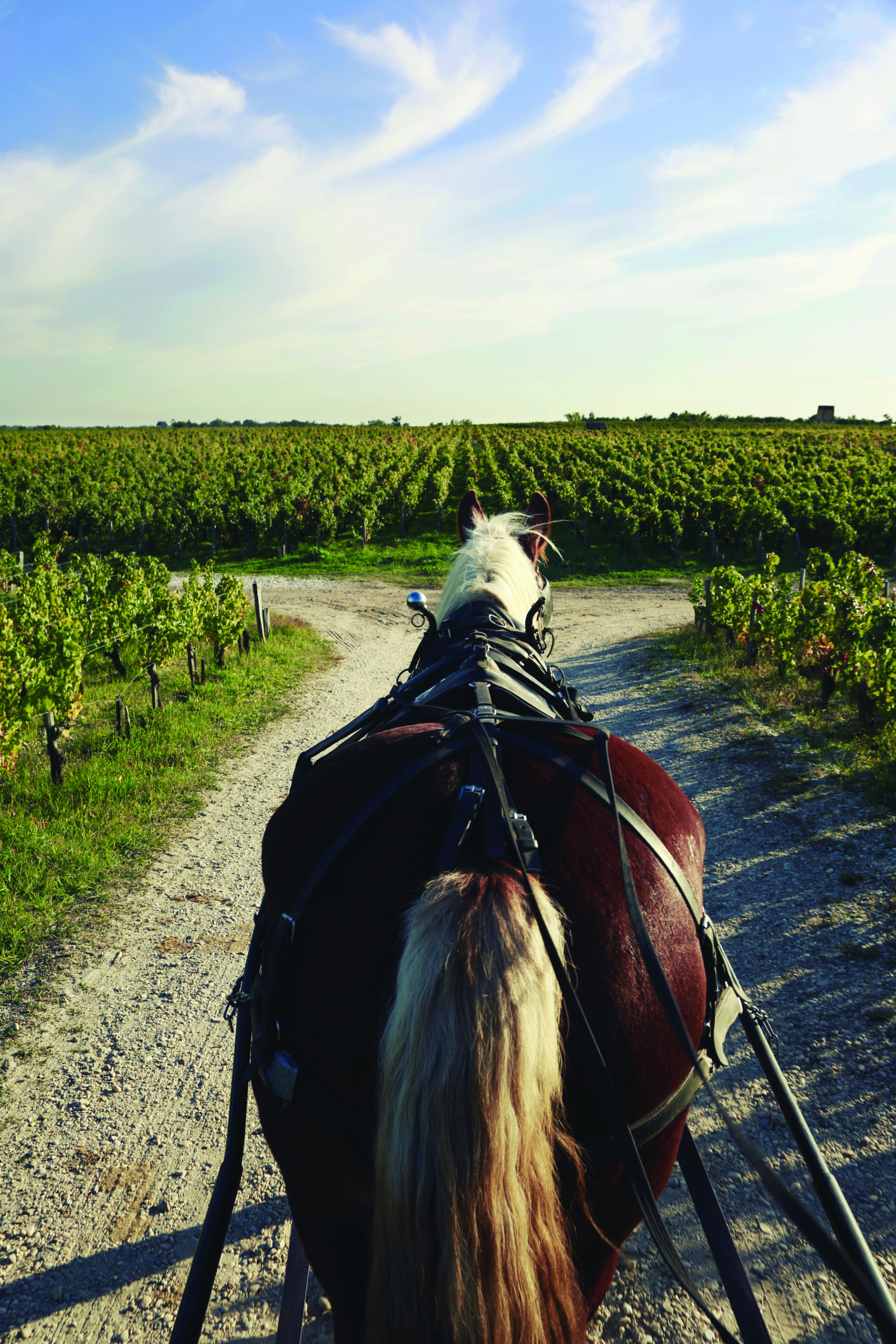 G: How many hectares are worked with horses and what tasks do they perform? How do you recruit the employees who work with the horses?
Mathieu Bessonnet: We have 81 hectares of vineyards in Pontet-Canet, half of which are worked by horses. Two years ago, we changed our policy. Our horses now work in the whole vineyard, but by task. They do the scraping, the ridging, the biodynamic treatments and the transport of part of the harvest. We have gained precision by working with horses and they bring serenity to our work. Today we have 9 horses and a 10th is coming soon.
As for recruitment, we do it externally or internally and until now we have had no problem finding motivated people. We are cautious about the well-being of the winemaker but also of the horses. We work in synergy with professionals in order to progress.
G: Do you still have tractors? What changes do you notice year after year on your soils, on your vines? 
Mathieu Bessonnet: We still have small, light tractors that are 30 to 40 years old. We use them to work the soil because they are very light. Since the implementation of our organic and biodynamic approach in 2004, we notice that our soil is much less compact, it is aerated and when it rains, we do not have the problem of leaching. Our vines are more balanced with the diversity of plants I mentioned. We started using horses in the vineyards in 2008. We have been able to preserve very old vines, the age of our vines is 55 years on gravelly hilltops, they make Pontet-Canet unique.
G: How many years have you been practicing non-pruning? Could you stop this practice now?
Mathieu Bessonnet: No, I don't think so, even if non-pruning is much more expensive, because you have to go through the vineyard several times to bridge branches. Thanks to non-pruning, vines are less sensitive to diseases, bunches are more aerated and looser: they are less sensitive to botrytis. The non-pruning gives a real gain in quality. We do not thin out the leaves anymore either.
---
Technical revolution
Gerda: You have broken the codes by rethinking the winemaking process, by seeking a neutral footprint. After 5 harvests with this approach in this new winery, what do you think of this revolution? 
Mathieu Bessonnet: I won't say it's a revolution. Hand destemming has existed for a very long time, we are looking for and prefer low-energy solutions by making a single wine that is a wine of one place. We are very happy with the result. It is a progression, both for the environment and for the work quality. There is no engine noise. The atmosphere in the winery is peaceful. We vinify in "low-carbon", respectful of the grapes and in harmony with the environment. It is beneficial at all levels.
G: You have put people back at the heart of the process by not using any sorting machines, pumps or conveyor belts. Do you still find people to work with you? How have your teams experienced these changes in practice?
Mathieu Bessonnet: We have problems like everyone else to find employees, but yes there are people who are more motivated to work in a Chateau applying biodynamic viticulture!
As for the question of how my team has experienced the practice changes, you have to ask them. I feel like my staff is implementing the changes with pride and enthusiasm. When you explain to them why and how they quickly understand.
G: You were a pioneer in the use of amphorae for wine maturation, will the proportion of barrels to amphorae change in the future? 
Mathieu Bessonnet: We mature 35% of our wine in amphorae and currently have 100 of them. We do not intend to change the ratio of barrels to amphorae. The purpose of using amphorae is to preserve the fruit and to make a wine that is not marked by wood. We age in amphorae for press wines, for Petit Verdot the result is superb or for batches that are perfectly balanced at the end of their malolactic fermentation. Barrel aging is done for lots that have a lighter structure or finish. On our older vineyard lots, amphorae aging is incredible. It brings precision and bright fruit.
G: Has the style of Pontet-Canet changed thanks to biodynamics?
Mathieu Bessonnet: There are always some small adjustments to be made, but yes, thanks to biodynamics we have gained in aromatic palette, elegance, purity, and drinkability. Pontet-Canet has gained in mid-palate. It is more harmonious, before it could be rustic. All the wines we make now are ready to drink younger without losing their ability to age.
Biodynamics is like a toolbox to make decisions, it does not give a miraculous recipe, but it remains in our eyes the best way to make an exceptional wine. Château Pontet-Canet is a wine of place: herbal teas are made with plants of the property, like the seedlings. We always look for local solutions. Our goal is to produce high-quality wine, not biodynamic wine per se.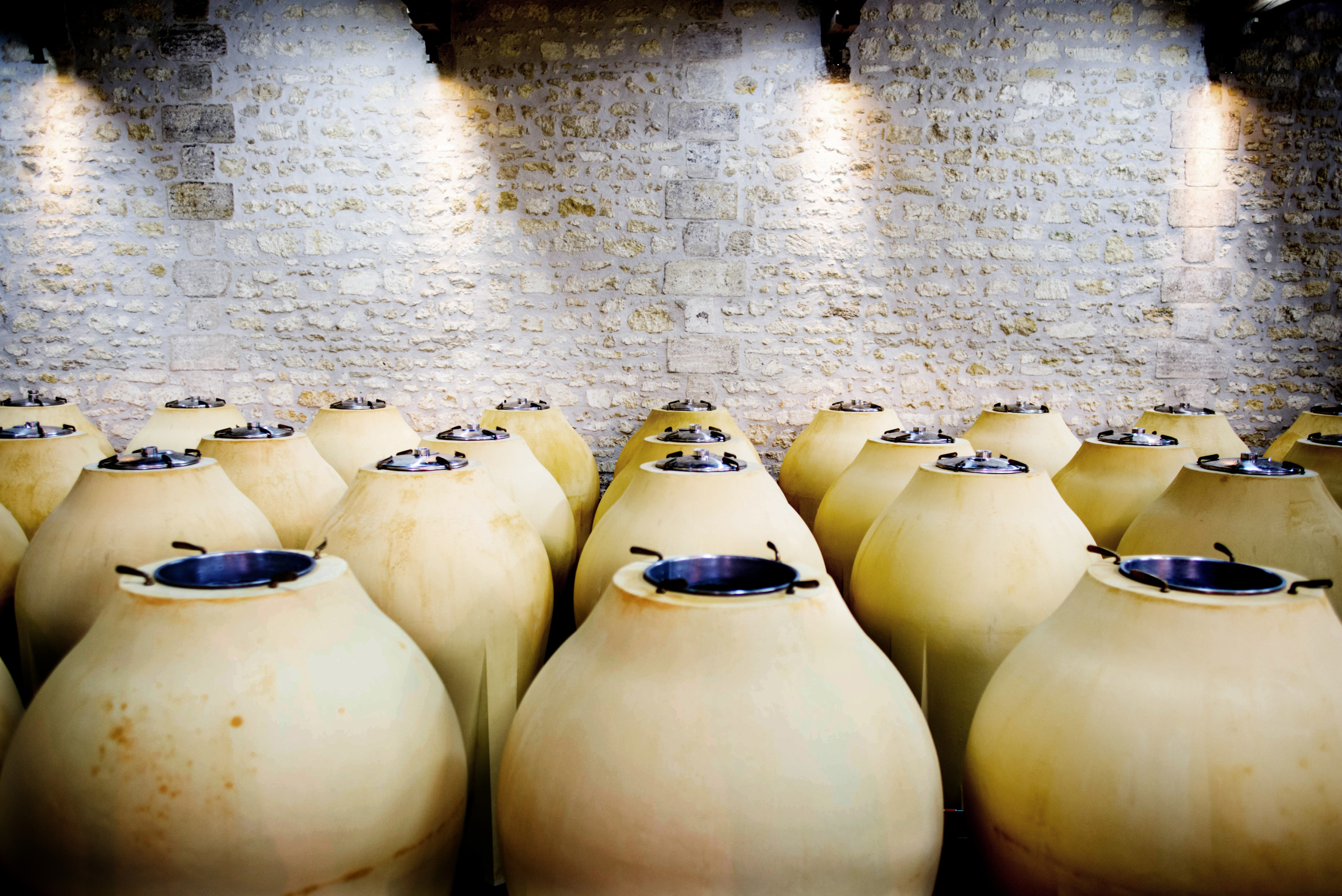 ---
Harvests 2022
Gerda: Can you say a few words about the harvest and the quality of 2022?
Mathieu Bessonnet: 2022 was a harvest of choices, because there were no constraints, neither by diseases nor by weather. We harvested in 20 days, usually, it is around 10 days. We took the time to wait for each plot's optimal maturity. In this sense, the vintage was very peaceful and pleasant.
As for the quality, the vintage shows incredible power with beautiful persistent acidity. It shows that our old vines are resilient. In addition to supporting our vines with our biodynamic practice, we sprayed them with clay this year. It's an Australian recipe they call "sun-screen". It's clay that is used for Limoges porcelain. It protects the leaves and grapes from burning and stress caused by the sun and dryness. Moreover, we received a little gift from heaven: 15 mm of water on August 15th, which was good for everyone! Unfortunately, the yield is small and below the previous 10 years' average; we are in agriculture and we are therefore dependent on nature risks. As for the quality, it will be there!
---
Favorite bottle of Mathieu Bessonnet
Gerda: Could you give me a bottle of heart?
Mathieu Bessonnet: Difficult question, but I will say the Ermitage Blanc de Chapoutier. It is the place called: l'Ermite, a magnificent terroir. For me, it is one of the best white wines in the world, made biodynamically from Marsanne grapes. I have unforgettable memories of this great white. It is fine, lively with a magnificent salinity. I will remember all my life the discussions shared with my former colleagues around this very great bottle.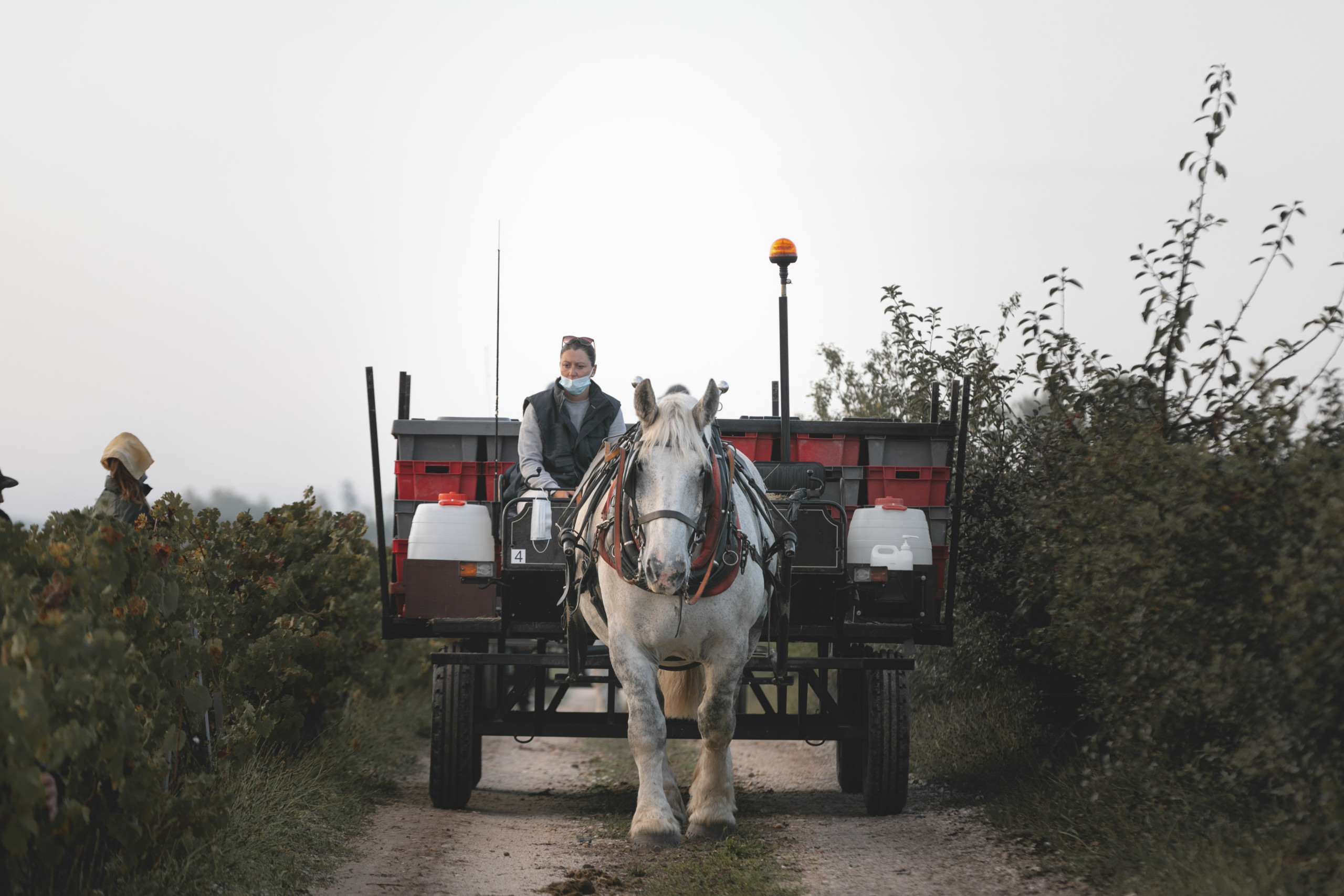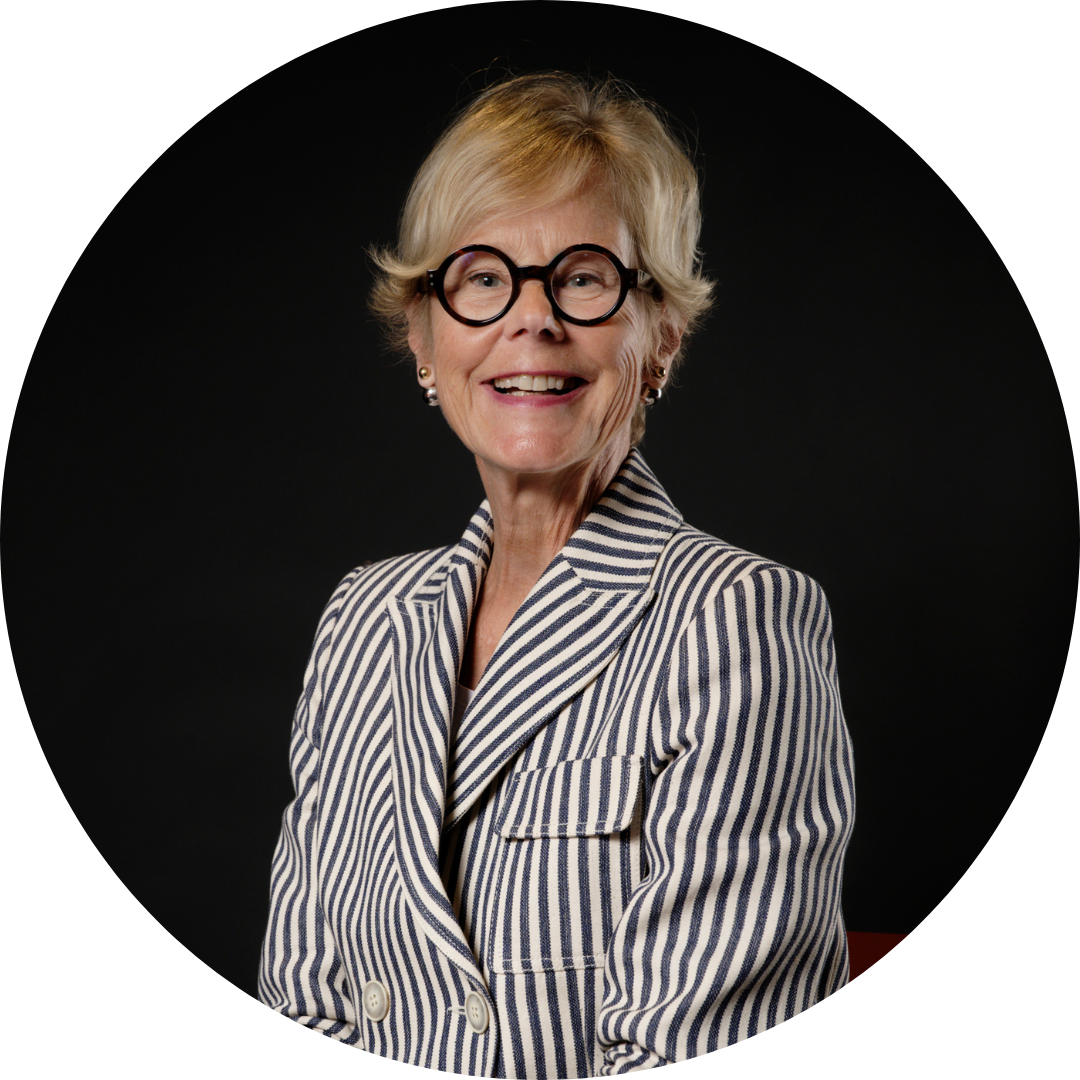 Gerda BEZIADE has an incredible passion for wine and perfect knowledge of Bordeaux acquired within prestigious wine merchants for 25 years. Gerda joins Roland Coiffe & Associés in order to bring you, through "Inside La PLACE" more information about the estates we sell.