Justine Tesseron
Co-owner
Working at the estate since 2015
Met by Gerda at the Château
Château Pontet-Canet
5ème Grand Cru Classé en 1855
Pauillac
---
"Justine Tesseron" by Justine Tesseron
Gerda: Tell us about you…
Justine Tesseron: I am very passionate, dynamic, and meticulous. When I started working in Pontet-Canet I was in charge of the tourist visits. This is the best way to learn more about the wines and understand the customers' needs. Nowadays, I am mainly in charge of the sales part and I represent the château. My father is working by my side. He helps me to manage the administrative paperwork as well as the team management.
Gerda: What are the main challenges you personally face, in the practice of your work?
Justine Tesseron: The vine is our main challenge as it has to be in perfect condition all the time. It is the main tool to produce exceptional wines. However, the challenge due to the business and the advertisement are not to be forgotten. Pontet-Canet brand has to shine around the world. It is a day-by-day challenge and we will do whatever it takes to succeed.
---
Harvest 2021
Gerda: How did your harvest go?
Justine Tesseron: It is a hard vintage. We treat the vine in time and the grapes fought and resisted. We had good weather and a perfectly sain vineyard. Thanks to that, we were able to wait in order to have optimal maturity. The Cabernets are very tasty and the Merlots perfectly good, such as the yield. We are genuinely happy. We are still going to work according to biodynamic principles, even if last year we have lost two-thirds of the harvest. This was the price to pay.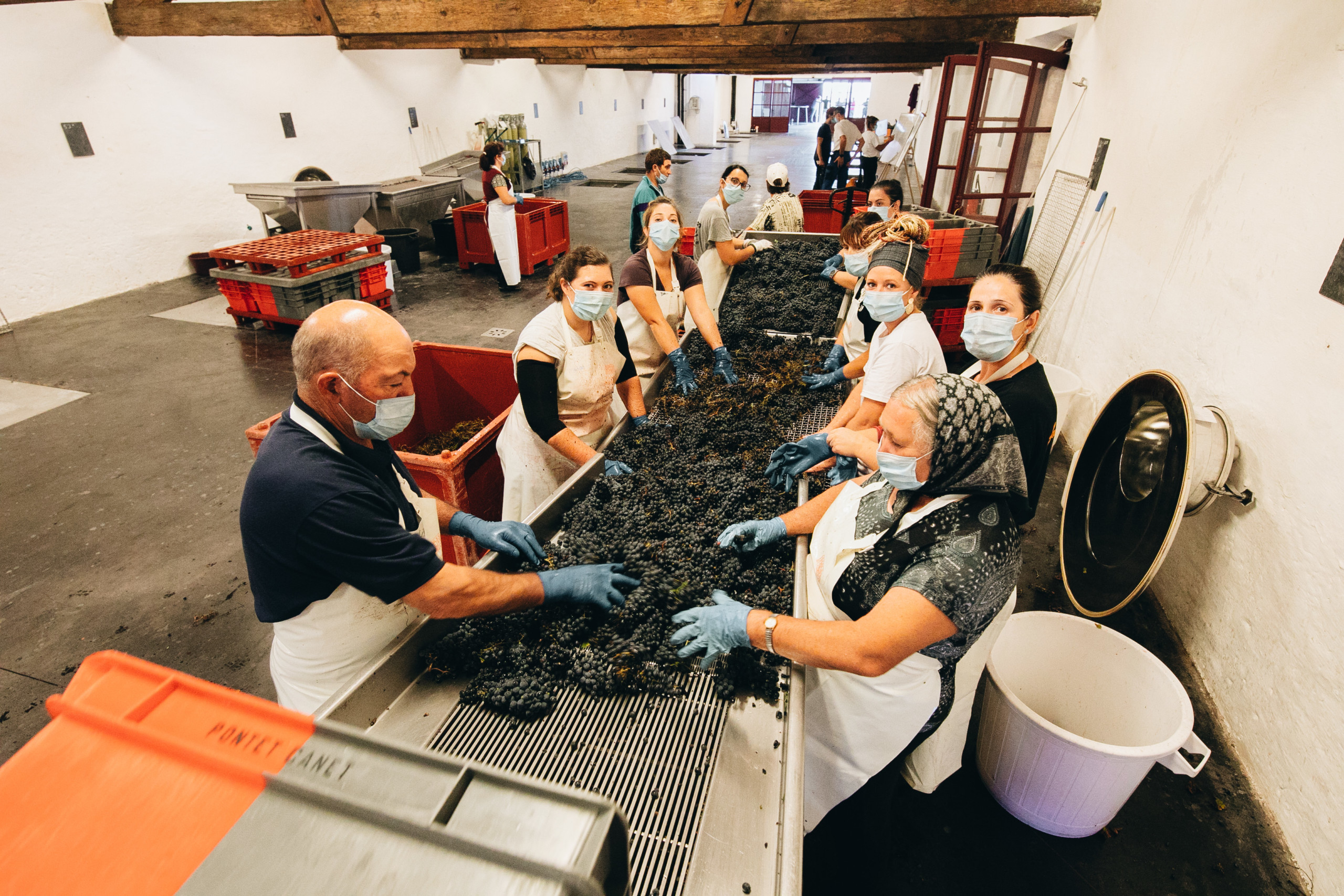 The Harvest in Pontet-Canet: a festive and well-organized moment thanks to the wonderful team
---
The brand Pontet-Canet today and tomorrow
Gerda: What positioning (s) do you want for your brand (s)?
Justine Tesseron: We want Pontet-Canet to be distributed all around the world and to be seen as one of the best wines in the world. The Place of Bordeaux is a really strong asset when it comes to distributing our wines. It is a great sounding board as it has been with Pontet-Canet 2020, a great success.
G: How do your wines stand out, and are unique?
JT: Many criteria: balance, freshness, and the fruit's purity thanks to our biodynamic method. The biodynamic approach is a great asset that helps the terroir to be at its best and give the best products. The aromatic palette is becoming wider. Since 2012 we are ageing 35% of our wines in concrete amphorae, 50% in new barrels, and 15% in one wine barrel. We almost stopped doing pump-over in 40 hl vats. We are treating the wine with more precision and care.
My grandfather had a good intuition in buying Pontet-Canet!
G: Which of your recent accomplishments would you like to share with your customers?
JT: We created our own tisanerie*. It allows us more reactivity and efficiency in the biodynamic treatments.
* In biodynamic principles, herbal teas are preparations that help prevent diseases and help the vine's defenses, while limiting the need for treatment. These herbal teas are dried plants, stored and prepared at the Château.
G: How far along are your property(ies) in the "green transition"?
JT: My father Alfred Tesseron, my brother Noé who is in charge of our Cognac estate, and I, want to be more present in the markets. We want to promote three activities: Château Pontet-Canet, Cognac Tesseron, and our wine from Napa Valley, Pym-Rae, bought in 2016. Family is the most important value for us!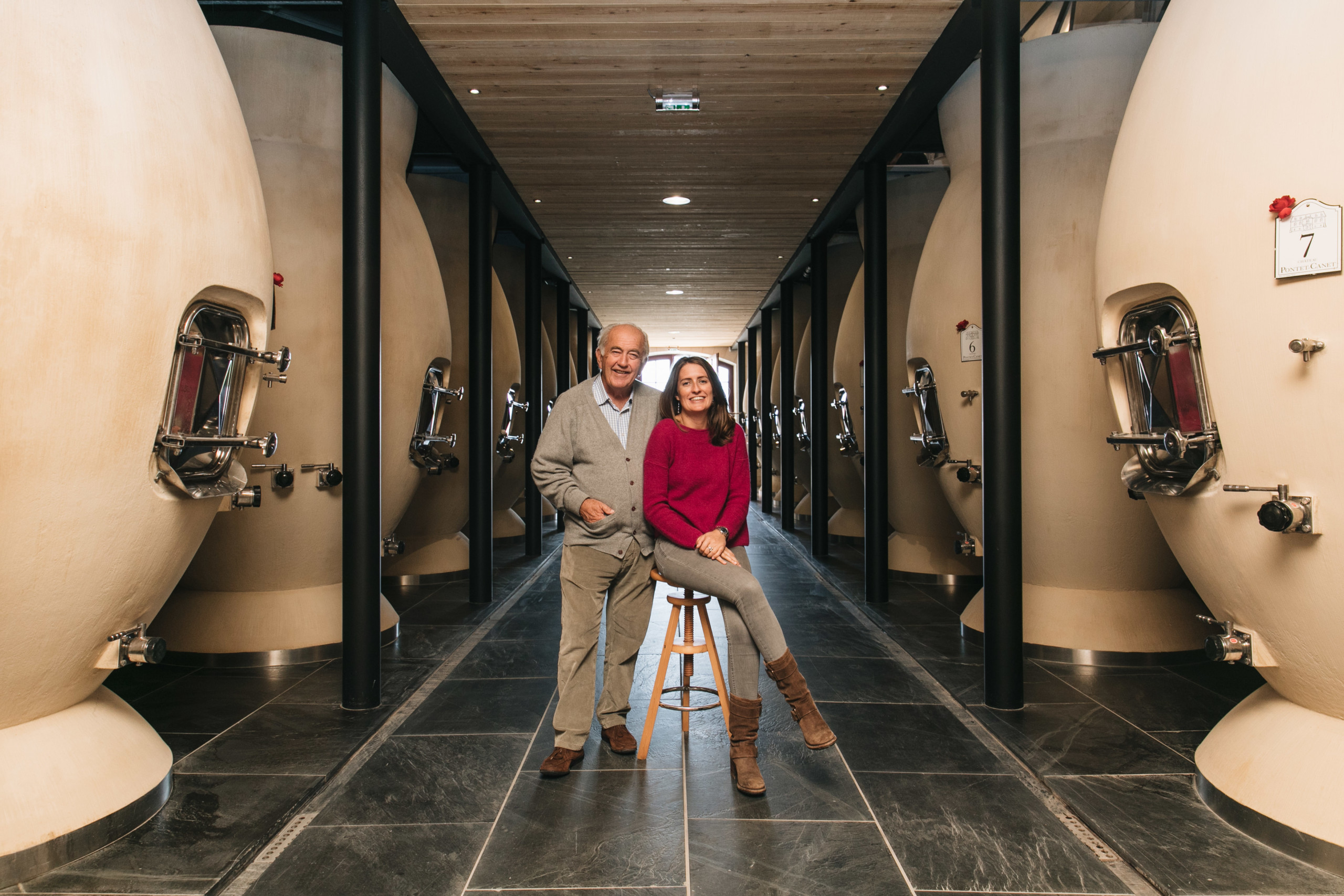 Alfred Tesseron and his daughter Justine Tesseron
---
The business
Gerda: What are your priorities in terms of business development? 
Justine Tesseron: We distribute equally around the world. In France, we want to focus our energy on developing the restaurant's part. 
Gerda: Which vintages should the market be interested in? and why?
JT: My favorite is 2012! The market has already forgotten this vintage but it is a wonderful wine that you can enjoy now. It has its youthful energy.
G: What sales support materials are available to distributors to promote your wines?
JT: We decided to slow down a little the tourism activity. We work with one guide nowadays when we used to work with three people. Our estate visits are now reserved for professionals and they can book private visits for their clients.
Website and Instagram
---
The favourite bottle of Justine Tesseron
Gerda: If you had one bottle of your heart? 
Justine Tesseron: Château Pontet-Canet 2012: this is my all time favourite. It has incredible energy and complexity.
---
The tasted wines
Château Pontet-Canet 2018: The fruit is complex and radiant. Aromas are very expressive. Wonderful structure in mid-palate. It is powerful like a Pauillac wine can be. Spicy and fresh tannins. It is amazing!
Château Pontet-Canet 2019: Aromas are more discreet compare to 2018. The structure is intense, powerful with a long final touch. Once again, this vintage is a great Pauillac in Pontet-Canet.
Château Pontet-Canet 2020: A deep nose with blackcurrant notes. Good creamy attack with coated and intense tannins. It is an expressive wine like the true style of Pontet Canet. Congrats!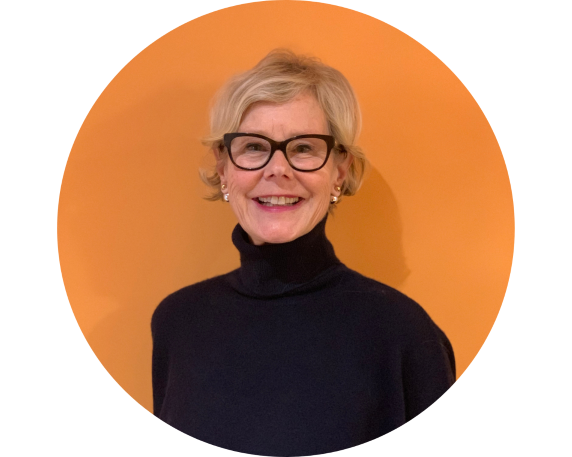 Gerda BEZIADE has an incredible passion for wine and perfect knowledge of Bordeaux acquired within prestigious wine merchants for 25 years. Gerda joins Roland Coiffe & Associés in order to bring you thanks to "Inside La PLACE" more information about the estates we sell.