The man who observes the nuances
Thomas Duclos
Consultant Oenologist
 Met by Gerda
---
On the Thursday before the en-Primeurs week, I received at the office the dynamic Thomas Duclos, consultant and oenologist who is now a must in the Bordeaux vineyards. A whole man who adores humility; for him, 2021 is contemporary classicism.
He is right: "classicism, contemporary and humility" are three words that perfectly describe 2021 so fascinating in the 21st century!
Gerda: Tell us about you..
Thomas Duclos: I am quite "cash", hardworking and very attentive to human relations. This broad vision is very important on a daily basis, because it is not necessary to focus only on the wine, but also on the teams of the Châteaux. You have to feel their expectations. My job is to make everyone feel better (smiling).
Gerda: What are the main challenges you personally face in the practice of your work?
Thomas Duclos: Manage everyone's expectations with the issue of my private life: presence is more and more important. I have a feeling of frustration if I am not giving 100% of my abilities. Sometimes, beautiful things may not always be perfect and this is what can also make the unique identity of our wines. The important thing is balance, harmony, and we must not forget that the small vegetal and woody notes can bring complexity and not a defect.
Gerda: What are your first thought about the vintage 2021?
Thomas Duclos: It is a vintage that I really like: a balanced vintage. This is very important, it will bring Bordeaux back to its essentials: the great terroirs! The "grand terroirs" are the historic locations in Bordeaux where there have always been vines. It is these terroirs that have always produced beautiful, great wines. This vintage brings Bordeaux to its DNA. The last trilogy (2018, 2019, and 2020) has been significant in history, but we look at it with eyes from solar vintage, not only "à la Bordelaise". 2021 is better in this style. It brings us to "real Bordeaux". If there are bad things in this vintage, it is also because of the vinification, but not only of the vintage. The winemaker has to accept the typicity of 2021 and value it. They must not hide it, break it or go too far in extraction and not add wood!
We look at this vintage with our contemporary eyes, because 90% of us did not know Bordeaux in the 1990s. It is a problem of references and cultures. Today, information on vintages circulates very quickly on social networks. The same people who are in charge of them did not know Bordeaux in the 1980s. Today, the 2021 vintage is degraded with social networks even though 2021 is a great vintage, in my opinion!
There are as many 2021 vintages as there are chateaux in Bordeaux. There are so many different roads that the vintage has a qualitative disparity. Over the past 15 years, only a few vintages are broken up in this way.
It is a vintage that I love because it is nuanced. I fight every day to keep this shade. Nuance and measure are the interest of life. We are never closer to reality than when we are nuanced. That is why I try to communicate a lot with images because it allows you to be in a different mode of reflection. Everyone makes their own idea. Wine is anything but a unique truth!
It is a vintage of humility because we worked a lot to achieve very little. It is a cultural vintage, not everyone will be able to appreciate it. This is going to be a European vintage.
It is a contemporary vintage through the right choices and interpretations should be done.

Oenoteam laboratory
---
Thomas Duclos' style
Gerda: How would you describe the style/personality that you try to give to the wines you consult? Is there a "Duclos style"?
Thomas Duclos: I hope not! What comes back, is that the wines are precised, rather in balance and elegance. My job is to reveal a terroir by not marking things. Each wine must have its own personality.
G: You are working with Châteaux on the right bank (Troplong, Canon) and on the left bank (Giscours). Is the work different?
TD: I am from the Médoc and I work exactly the same way for all the Châteaux. I spend a lot of time with my clients.
There are downsides because I can not handle a lot of clients. I am very involved. I do not go to Châteaux only twice a year. We can not be precised, fair and close by only seeing the people working on the project twice a year. There is a need to be present, discuss, and understand why people aspire to certain things. My job is to bring teams into project mode, give direction, define objectives together and get moving.
I have a basic principle when I arrive at a Château, I have to get the teams to join, and make them want to go in this direction. I regularly talk about coaching. I don't want to tell people what they want to hear. I tell the truth. The course must be clear, there are several notions: loyalty, and fidelity, but the most important is the notion of pleasure.
I work a lot by talking, I explain. My job is not to make decisions, but to give the elements so they can make the decisions.
G: Is there a specific wine region to discover?
TD: I am for eclecticism. I will seek, I explore. I drink everything, I like to put myself in danger. Comfort is boring. When we are in comfort, it means that we have missed something.
We must not forget that "what I know is that I know nothing". Comfort is to reassure people, not to get forward.
---
The future
Gerda: You are a consultant since 2005, what are the main changes in your work?
TD: Firstly, the increase in skills of the teams in the Châteaux. Secondly, the existence of an increasingly long-term vision, which goes, I think, with global warming.
G: What future project are you currently working on?
TD: It is a global and transversal project in many Châteaux on the notion of viticulture: it brings together a lot of lines of work, for example on alcohol levels and we reflect on the identity of Merlot in dry vintages.
I am opposed to new grape varieties in Bordeaux. This is nonsense. Viticulture will make it possible to cope with climate change, not the change in grape varieties.
It is even a great opportunity because we will be able to work on the floors and test new techniques. Today, we are useless in our ability to let people know what we are doing because we have never worked so well! Bordeaux is the vineyard that has evolved the most in recent years: let's just show people what we do!
There are two things where Bordeaux could improve:
We do not know how to spread the fact that Bordeaux has unbeatable value for money!
We have let the image spread too much that Bordeaux is expensive.
Our problem is historical and cultural. Before, there was a distance between the consumer and the producer. For a long time, the truth was not told, it was not exactly said what was done. it lacked transparency. We pay it today. Fortunately, new generations are beginning to tell, share and show. This is an important message!
As one Château owner rightly said to me recently: "Until proven otherwise, being a Château owner is not a skill!". Fortunately, owners no longer have a problem hiring people who are competent.
G: How can winegrowers protect themselves against climate change?
TD: By viticulture and the soil management.
G: What are the grape varieties of the future?
TD: It is very simple: they are Cabernet Sauvignon, Cabernet Franc and Merlot…
G: "Francs de pied" – fake or real interest?
TD: Laughing: This is tomorrow's boredom.
G: What do you think of the trend/future of biodynamic wine?
TD: I do not like boxes. The important thing is observation, the notion of time and of prophylaxis as well as reduction of inputs. You have to do everything you can to avoid problems and not wait for them to happen. It makes no sense to say, "it is better to work in biodynamic" or "it is better to work with organic viticulture".
As for Agroforestry, it is a new concept. Today there is a commercial use of the environmental approaches. Doing it is fine, but do we need to talk about it with a megaphone? I am waiting to see if there are any changes on the vine…
I admit that 20 years ago it was worse, it was like a desert everywhere. Now biodynamics or agroforestry are above all a societal pressure. We also risk being in excess with an opposite effect: too many trees, too much of everything! The assessment of what has changed has not already been done, we are starting in the other direction. When you make a change to the vineyard, you have to wait at least 5 years to see the result and how it impacts the vine…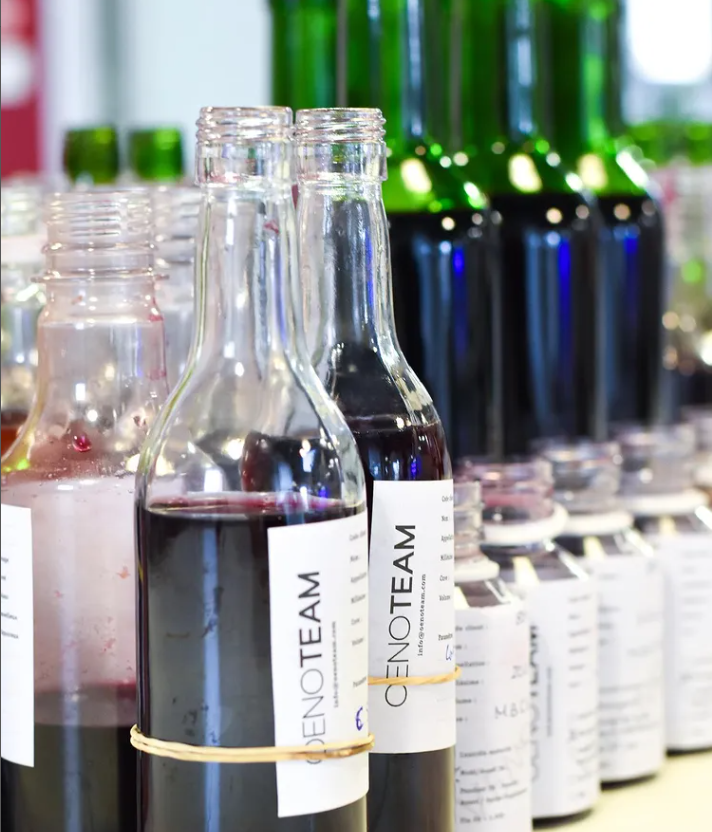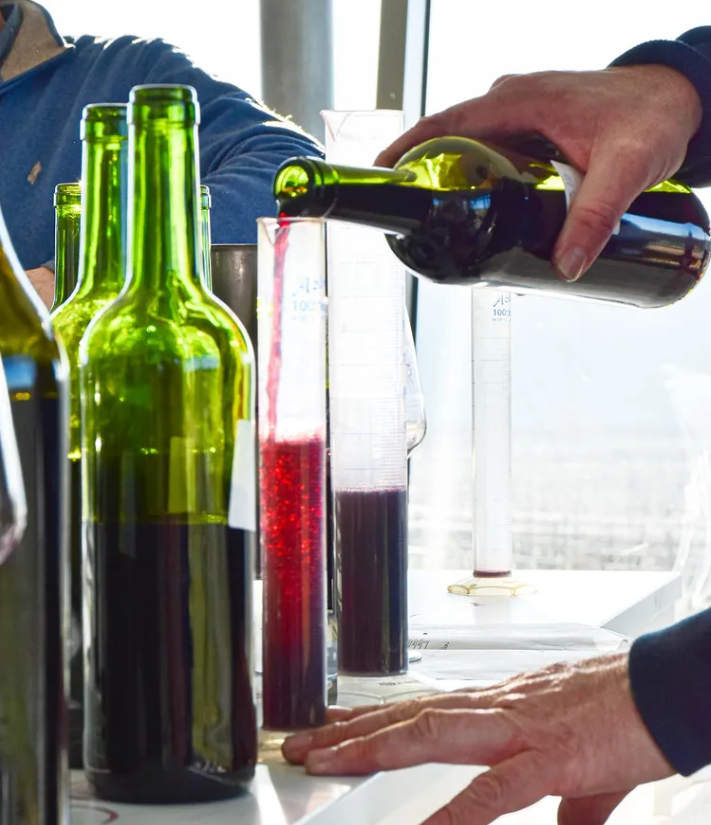 ---
 The wine
Gerda: What do you think of wine ratings?
TD: Laughing: Joker…! Today, I think it is necessary for the consumer. The comments is as much important as the score, but it is not taken into account at their fair value. Antonio Galloni, a few years ago, sent me his comments first and sent me his notes a few days later! It was great because the meaning of wine is in the comment. This is clearly something that needs to be put back at the center of everything.
The critics each defend a form of wine aesthetics. Today regarding the 2021 vintage, clarity must be present, because it will not be understood by everyone in the same way. There is a notion of culture. This is why it is essential to find the critic who will come closest to its own sensitivity.
We fill that there are too many today, but it was also a problem to have only one. The speed of information is changing. Scores are also a business tool. The distribution has a role to play in explaining the message.
G: Could you describe an exceptional wine for me?
TD: It is a wine that we remember, a wine that made us have a good time with exceptional people.
G: Regarding 2018, 2019, and 2020, what do you think of the 3 great vintages of Bordeaux?
TD: 2019 is, in my opinion, the most beautiful vintage of the 2010s decade. 2018 reminds me of 2005. It is a false great vintage, it is "over-everything". This does not mean that there is no great wine, and there is, in these chateaux who have remained in the measure. 2019 is more balanced, less solar in the bottle. 2020 I do not project myself yet, we will see next year. I prefer 2020 to 2018. It's an intermediate between the 2. Sexier than 2019, but not as "too much" as 2018.
G: A memorable vintage in Bordeaux and why?
TD: 2021. The return to contemporary classics. There is this impertinent side. There is a notion of insolence, of getting out of the frame. The real word of 2021, humility: it's been a battle trying to get through it.
And I would like to add something important: there is no ideal in wine. The grail of wine is to taste a wine blind and know directly what it is, because there is an identity.
Me, I want to explain the wines as a chef explains his dish, the origin of the food (the terroir for us) and the philosophy of the dish (our idea of the vintage). Then we eat. The chef does not communicate on how he cooked his dish. Why should we communicate on how we make our wine?
---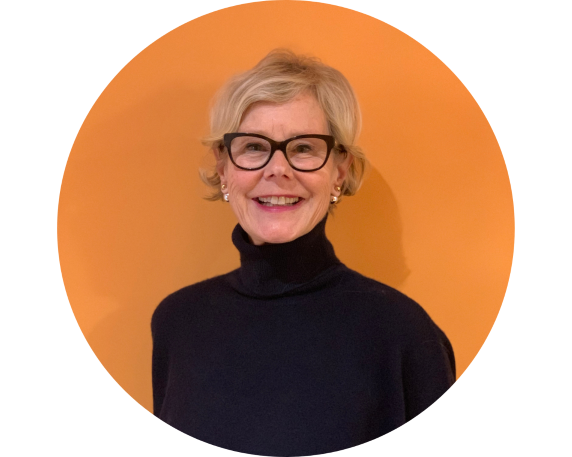 Gerda BEZIADE has an incredible passion for wine and perfect knowledge of Bordeaux acquired within prestigious wine merchants for 25 years. Gerda joins Roland Coiffe & Associésin order to bring you, through "Inside La PLACE" more information about the estates we sell.