When Inside La Place meets Inside Bordeaux
Jane Anson
Author Inside Bordeaux & Wine critic
Met by Gerda
---
Jane and I have known each other for many years. This time we didn't meet around a glass of wine but around a cup of coffee on a Monday morning, the week after the En Primeur tastings. She created her website Inside Bordeaux on the 16th of October 2021, two days later I was joining Roland Coiffe for a launch to discuss our Newsletter Inside La Place…! What a coincidence! Two outsider women are a part of this fascinating and dynamic Inside Bordeaux. This reflects our wine region! It has historically always been open for foreigners due to the geographical location on the coast. The harbor was in former days the place where people from all over the world could meet. Nowadays the meeting point has changed but the Open Mind of Bordeaux is still true.
Gerda: Tell us about you…
Jane Anson: I was born in Oxford and have lived in Hong Kong, Japan, and Australia. I have always worked as a journalist, like in Hong Kong from 1994 until 1997. I came back to London but in 2003 I decided to travel to Bordeaux because I was interested in writing about wines, and ended up staying here, as it is such a center of a global industry. I wrote my first wine book, Bordeaux Legends, about the 1855 First Growths, in 2012.
It is hard to talk about myself but if I have to, I describe myself as a hardworking person, who is asking herself always many questions. I am always looking to learn more, and take my job seriously but not myself. This is probably very English (while smiling).
I am interested in history and like to highlight the stories around wine. For example a week before Christmas I tasted 21 vintages of Château Palmer for my site, and I wrote not only about the wines but also about Charles Palmer, the man who gave the name to the Château, as he had a great interesting life. In this case, people get stories about the wines. Wine in its wider context. I am a wine critic but scoring is a tiny part of the rich world around wine!
Gerda: Why did you choose to become a wine critic?
Jane Anson: I am a writer and I am always trying to understand things. I want to understand the way wines taste the way they do, and to communicate that to other wine lovers
G: Why do you have a passion for Bordeaux?
Jane Anson: Bordeaux is an interesting place connected with the world. It is located on the coast and always has throughout its history been linked with travel and trade. A lot of trends have started in Bordeaux over the years, from modern-style barrel ageing to branding to understanding the mechanisms behind malolactic fermentation. It has always been on the frontline, and is a great place to be!
G: Why did you launch your own website?
Jane Anson: There was a gap in the market. There are 4 or 5 websites only for Burgundy but none about Bordeaux which is an incredibly important wine region, and none that were looking at the evolution of Bordeaux in terms of the icon wines of the world that are now being sold through the Place de Bordeaux, and which I also cover in my tastings. I made the decision to be totally independent without outside investors because a lot of money is involved in buying and selling Bordeaux and I want my website to be a location where people come to read a truly independent wine critic.  Within two months of launch, I already had people from 34 different countries as subscribers, and had readers in 110 countries worldwide – that is how global Bordeaux wine is.
My mentors in Bordeaux were: Denis Dubourdieu who was very important to me and encouraged me to study the DUAD (Diplôme Universitaire Aptitude à la Dégustation), but also Jean-Claude Berrouet and Jean-Michel Cazes (whose biography I am translating at the moment). When I first moved to Bordeaux Jean-Michel gave me two books by René Pijassou to know the history of the Médoc – a typically kind gesture.
G: You work and live in Bordeaux, is it difficult to keep your independence?
Jane Anson: I live with my husband (who is also English) downtown and not in the vineyards, and I believe being here allows me to keep independence – I experience the vintage conditions each year directly, for example. Bordeaux is also a large region with thousands of wines, it is very difficult to be able to keep up with changes if you are only visiting a few weeks a year.
---
 About the job
Gerda: How would you describe the job of a wine critic?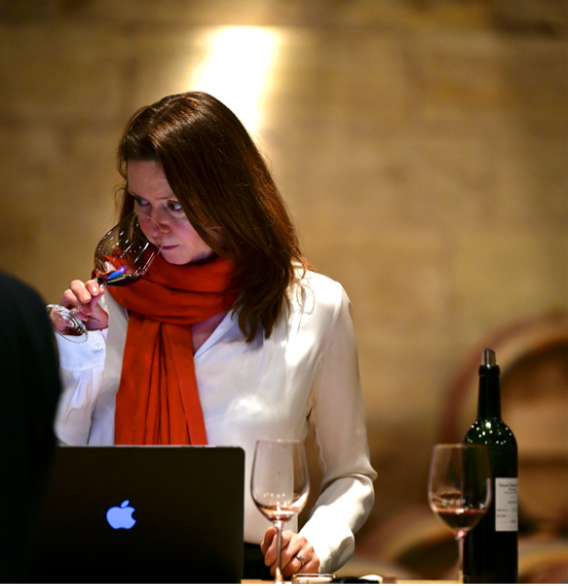 Jane Anson: The way I see my role is to give context to the wines. It is not about me! I am an independent voice that can point people to the right wines It is not just about the tasting itself. I am talking about different factors that impact the wines such as the history of the estate and its terroir, to highlight the trends and to bring wine lovers to the front row seat. It is like giving them the keys so that they can unlock the taste of a region.
G: Do you think there is a common English taste for wine?
JA: There is no common taste for any nation. Any generalization becomes less true the more you get to know people who drink the wines.
G: How do you describe your personal taste?
JA: I care that in each wine there is a reflection of where the vines are grown. Each appellation has its own typicity and it should be reflected in the wine. Over the past 5 years in Bordeaux, we have moved from technically-driven to more vineyard-driven wines which is a great thing, as is the emphasis on environmental concerns, and we should congratulate Château Pontet-Canet and Château Guiraud for leading the way in this.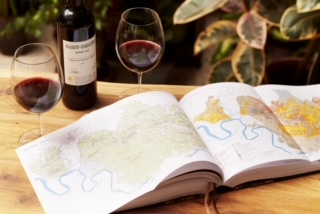 ---
 About the product
Gerda: Can you describe what is an exceptional wine?
Jane Anson: There are wines that are exceptional because of where you are and who you are with. But a truly fine wine is a wine that has complexity and movement in it, it makes you smile. A profound wine makes you think – such a wine with history like 1945 Mouton Rothschild. So much humanity is captured in that bottle. You can travel in time with a bottle of wine. It is a magical thing!
G: Can you give an objective mark to the wine?
JA: Complicated question. As you know wines evolve in time, making any objective score difficult. And yet certain wines deserve to be signposted as something exceptional. I have tasted Lafite Rothschild 1959 five times for example, and it has always been incredible – and when you read Frank Prial (journalist and author, the wine columnist for The New York times for 25 years) from the early 1980s, he thought already that the wine was exceptional at its early stage and it remains true.
And yet we can put too much emphasis on scores. As a consumer, it is more important to find a critic that reflects your taste. Read the critics and scores and know the critic behind the score. My book "Inside Bordeaux" emphasizes understanding terroir, vintages. Give people keys to know which wines they like beyond the scores.
G: Are you different from other wine critics?
JA: I think I have a true depth of knowledge about Bordeaux. I have written 7 books on the region and I am currently translating the memoirs of Jean-Michel Cazes. My approach is slightly different, with a focus on terroir. I am trying with the website Inside Bordeaux to have a real connection with my subscribers. For example, I have created a Mentor Week to be held every September. Young people who are starting out in wine are invited to stay a week in Bordeaux for free. The first year's applications have just closed and it has been incredible – we have had applications from all over the world, including an ex-police officer from Miami, and young sommeliers from Puerto Rico, South Africa, New Zealand, Argentina – and even from Bordeaux itself, with more than 10 applicants for every place!  With this project, we are trying to empower people who are starting in the wine trade and to increase inclusion and diversity. My partners for this first edition are Chinedu Rita Rosa, an export and marketing consultant from Nigeria, Château La Lagune, Vignobles Bernard Magrez, Quo Global and Club DVin. As well as meeting key members of the wine trade, taking part in harvest and developing tasting skills, the attendees will have a great time and we hope to be given motivation and skills for their own careers. 
G: Can you speak about an unforgettable tasting moment?
JA: I am incredibly lucky that I have tasted, besides Château Mouton Rothschild 1945, a bottle of Petrus 2000 which had been into space, spending 14 months on the International Space Station. I was the only journalist present at the event, along with the scientists of ISVV (Institute des Sciences de la Vigne et du Vin), Pierre Hurmic (the Maire of Bordeaux), and Nicolas Gaume, founder of the project. We tasted 3 wine blinds in a triangular tasting to see if there was a difference with the bottle that had been in space. It was very interesting with the results kept secret until a press conference three weeks after the tasting, and the story was picked up in news outlets around the world. You never know where wine will bring you! It was an unforgettable moment.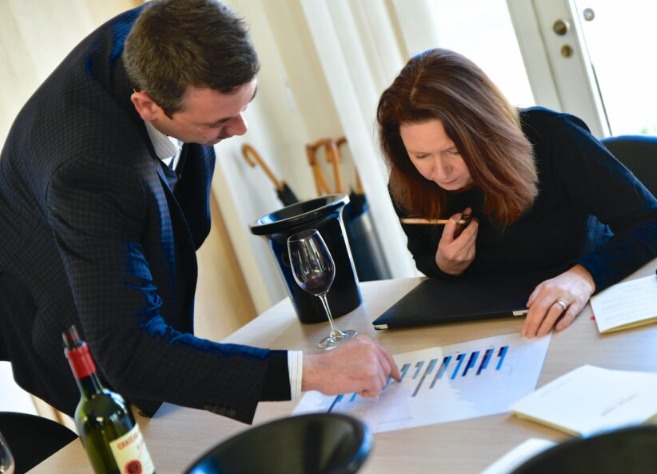 ---
The Future of Bordeaux
Gerda: Are you working on something specific at the moment?
Jane Anson: Besides this mentors' week I have created a connoisseur week for high-end wine lovers with Sarah Kemp who was publisher of Decanter magazine for 30 years. Both of us have a deep knowledge of Bordeaux. We are holding the first one next month, in June 2022, and will only ever hold it once a year. We want it to be the most talked-about week in Bordeaux for true wine lovers, giving them access behind the scenes to the greatest wines through private dinners, and tastings, and lots of surprises. Joining my website is like joining a members club: the real-world connection to Bordeaux and it is certainly not elitist. My aim is that if you buy, sell, collect or simply want to learn about the wines of Bordeaux, and the icon wines of the world from Masseto to Opus One and more, then my site will make it a fun and rewarding place to do so.
G: What are the new advertising tool in your job?
JA: I am lucky that Sarah, who is the founder of The Wine Conversation podsite helped me to create the Podcast on my website as well. I work also with 67 Pall Mall, a private wine club. They are based in 4 cities: London, Singapore, Beaune, and Verbier and have their own wine TV channel which means subscribers often also get access to short films and documentaries about Bordeaux – recently for example there has been one of Petrus in Space, and another on Liber Pater and ungrafted vines. I am fully aware that people want to receive information in a variety of ways, and I try to ensure a mix of content and formats.
G: Could you give me a few words to describe vintage 2021?
JA: Complicated and surprising… More great wines than I thought but complicated.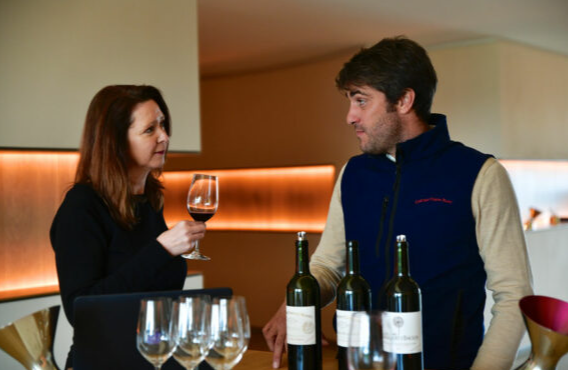 Gerda: I would like to finish with Jane's words, the wonderful woman who does a lot for Bordeaux: " The harder I work the luckier I get"
---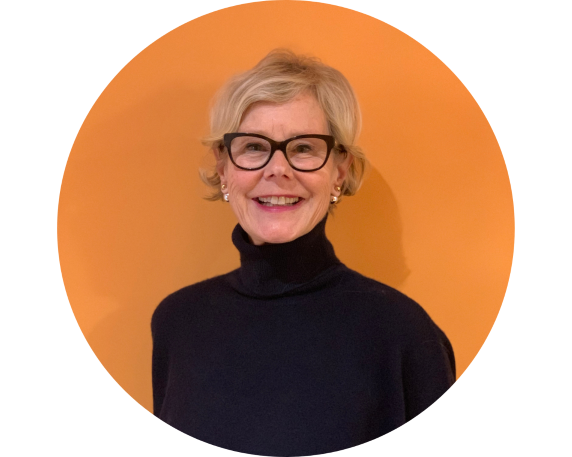 Gerda BEZIADE has an incredible passion for wine and perfect knowledge of Bordeaux acquired within prestigious wine merchants for 25 years. Gerda joins Roland Coiffe & Associés in order to bring you, through "Inside La PLACE" more information about the estates we sell.