Marielle Cazaux
General Manager
Working at the estate since 2015
Charly Lassus
Environmental Quality and Viticulture Manager
Met by Gerda at the Château
Château La Conseillante
Pomerol
---
Marielle Cazaux
Gerda: Tell us about you…
Marielle Cazaux: I am the daughter of Landes farmer (corn and ducks). Thanks to my father, I became passionate about good wines, and good things in general. I wanted to do a perfume, cosmetics, and food flavors school in Versailles, but I became a farmer. Oenology is a good compromise I think. 
Gerda: What are the main challenges you personally face, in the practice of your work?
Marielle Cazaux: The work is important to me and I find it difficult to delegate. I must do it, we have a very good team and transversality is very important. The team must be united and not be compartmentalized. We have to get along and help each other.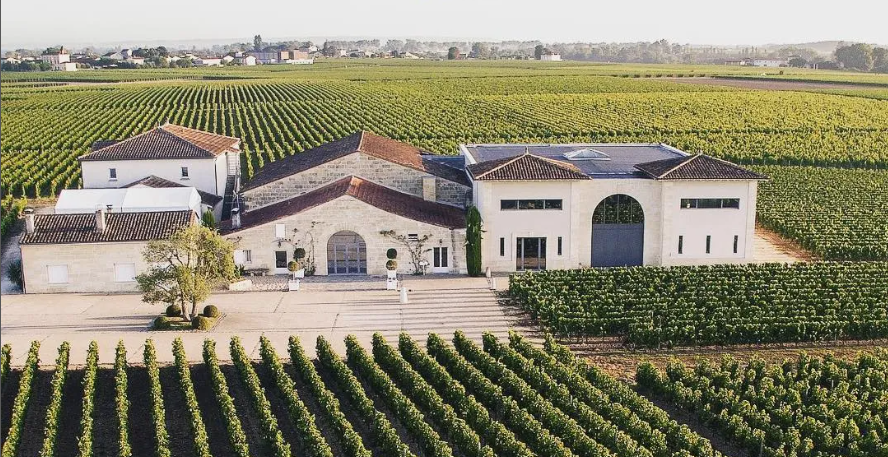 "The finest qualities of La Conseillante
are its elegance and its finesse…,
nothing should be done to stop these qualities
expressing themselves to the full."
Pascal Ribereau-Gayon,
Consultant oenologist at La Conseillante from 1980
---
Harvest 2021
Gerda: How did your harvest go?
Marielle Cazaux: It was stressful all along but it ends well. I have been working in La Conseillante for 7 years, I understand the terroir, apprehend it and take risks. We had a good yield. Obviously, 2021 is different from 2020, but it has a classic style that I really like. I think it is really good, very Pomerol!
---
The brand La Conseillante today and tomorrow
Gerda: What positioning (s) do you want for your brand (s)?
Marielle Cazaux: I would like La Conseillante to be the most respected brand in Pomerol after Petrus, Lafleur and Le Pin. It is a challenge to make the best wine and have the best spread distribution. The choice of negociant is primordial in order to create the desire for the brand.
G: How do your wines stand out, and are unique?
MC: We have a unique terroir in Pomerol with some vines in Saint Emilion. Indeed, we have one parcel in front of the road, near Cheval Blanc. This mix allows an extraordinary aromatic bouquet to La Conseillante's wines, good in its youth and suitable for ageing.
G: Which of your recent accomplishments would you like to share with your customers?
MC: It is a technical accomplishment. We did a huge job with indigenous bacterial selection which ends in 2021. The point is to be independent by limiting the products involved in the process, in order to be more secure while respecting the terroir.
G: What future project are you currently working on?
MC: 2021 vintage marks the 150th birthday of Les Héritiers Nicolas at La Conseillante. We have published a book with memories and the history of the Château.
17% of our sales are in France. We take a lot of time to meet our CHR (café, hotel, and restaurant) customers. There is a new wave of sommeliers and they have to talk about Bordeaux!
Concerning technical projects of the vineyard: we have pulled out 2 hectares, 20% of our property! ¼ has been planted in 2021, ¼ will be planted in 2023, and 1/2 in 2024. We are replanting with cabernet franc and cabernet sauvignon from a massal selection.
G: How far along are your property(ies) in the "green transition"?
MC: Since 2016, we have ISO 14001 and HVE 3 certifications. We have our own environmental strategy. 80% of our products are organic and biocontrol. Our goal is not to have the certification.
This year we are taking the step to be CSR (Corporate Social Responsibility) level 2.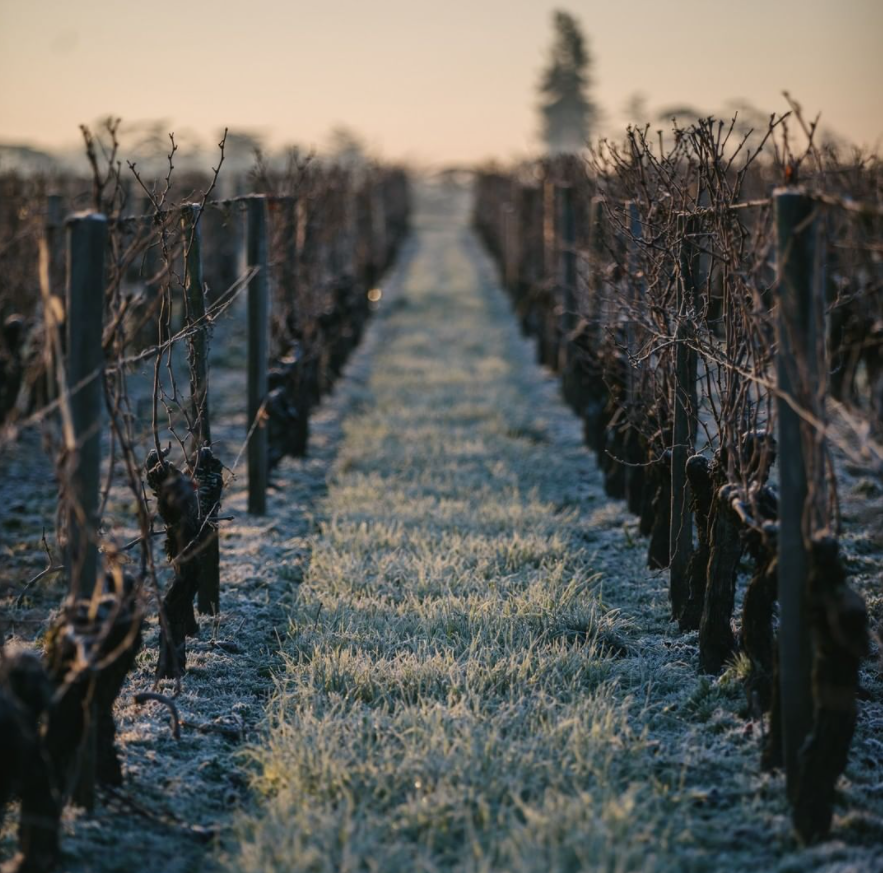 ---
The business
Gerda: What are your priorities in terms of business development? 
Marielle Cazauax: We are very happy with the distribution of negociants. We have made the right choice but nothing is set in stone! There is always a way forward. Our distribution is well spread. During the en Primeur campaign, La Conseillante is sold in 56 countries, in 3 years we have doubled the number of customers receiving 16 bottles on average in allocation.
We keep about 10% of our harvest which is necessary to supply the market when needed. In 2021, the stock of negociants has been divided by 2 thanks to strong demand from our secondary market. La Conseillante's market situation is really healthy and I am delighted!
Regarding the market distribution, we sell 2% of La Conseillante in China, it is stable but we can do better. Southeast Asia represents 5% of our purchases. In total, our sales from the 2020 vintage are 62% in Europe (18% in France, 14% in the UK, 10% in Switzerland), 16% in North America (15% in the US), and 19% in Asia (9% in Hong-Kong).
G: Which vintages should the market be interested in? and why?
MC: 2021  there is an emotion in this vintage: 150 years of Héritiers Nicolas at La Conseillante! There is of course 2018, 2019, and 2020 trilogy – 2006 and 2011 are also great vintages. It is very important not to miss out on certain vintages as there are some great wines every year. You have to appreciate the vintages for their intrinsic qualities.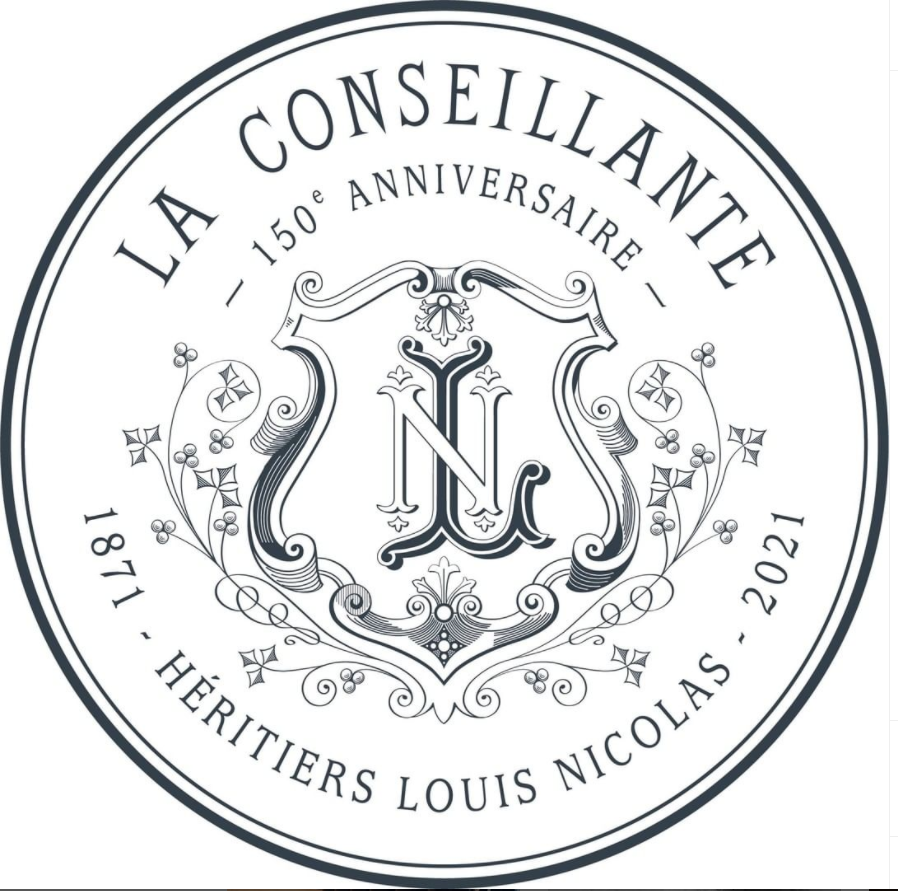 2021 marked the 150th birthday of La Conseillante
G: What sales support materials are available to distributors to promote your wines?
MC: We have a website on which all the photos and technical data sheets can be downloaded. We are present on social networks for story-telling.
We receive a lot of professionals and amateur customers at La Conseillante who are always welcomed by members of the estate: either the Nicolas heirs, including Valmy Nicolas, Bertrand Nicolas, Henri Nicolas, or by Elodie (in charge of reception and communication) or by myself.
We do not do wine tourism. We can, of course, receive for a visit the customers of our customers but it is necessary to make a request.
We also organize MasterClasses for our merchants' team and our clients abroad. I was and still am going to Paris, the Alps, the French Riviera, and Europe to meet La Conseillante's prescribers.
G: Do you plan any releases in the near future?
MC: We sell around 90% of our harvest en Primeur and the 10% that we keep is to help out Châteaux and to organize our tastings.
 Website and Social Networks
---
Les vins dégustés
We welcomed in March the dynamic General Director of Château La Conseillante, Marielle Cazaux, at the office in Quinsac. After a speech about the Château's terroir, wine process, distribution, and the Nicolas family's way of life, we had a beautiful tasting. Four vintages of La Conseillante were opened.
Marielle explained how it is to work with Michel Rolland. He arrived in 2013 at La Conseillante as a wine consultant. He has been chosen as a consultant because of his Pomerol wide knowledge, and his talent in his job. Michel is a Pomerol kid!
Before Marielle came to our office, I had an exceptional tasting of 12 vintages of La Conseillante a few days before at the Château: 2001 to 2013. Only the 2010 vintage was not tasted. It was an unforgettable moment. The great terroir of La Conseillante was present each time with differences depending on the vintages. Wines are racy and take a long time to express themselves. I find that the vintages made by Marielle and her team, with Michel Rolland's guidance are more balanced, structured, and round. This is the magical synergy between La Conseillante and the Pomerol kid!
La Conseillante 2011 : 85% merlot, 15% cabernet franc
Aromas of terroir, smoky, truffled. In the mouth, the tannins are present and the structure is rather masculine. It is very well balanced. This is the second time I have tasted it in 3 days. A fine, classic vintage that still has years ahead of it.
La Conseillante 2017 : 80% merlot, 20% cabernet franc
Marielle and her team can be proud of this beautiful vintage. They have made a good yield of 33 hl/ha. Let's not forget that our incredible lands can provide a good yield.
The first thing Jean-Bernard Delmas told me when I arrived in Bordeaux was: our great terroirs can provide yields of 45 hl/ha with good quality! This wine has the aromas of violets and flowers. On the palate, it has soft tannin with a beautiful structure, classic in Pomerol.  The final tube (Marielle's expression) is present. A delicious wine that can be enjoyed in its youth. The future will still be beautiful thanks to the terroir!
La Conseillante 2018 : 80 merlot, 20% cabernet franc 
This vintage immediately seduces you. It has rose aromas. They have made a fine wine without losing La Conseillante specificities.
La Conseillante 2019 : 84% merlot,16% cabernet franc
This wine took the best of 2 vintages: 2017 and 2019. It has everything, it is silky, structured, and has a good length. It looks like a Grand Vin, an exceptional 2019 wine.
Marielle convinced us that they have made a better wine in 2020… how could it be possible?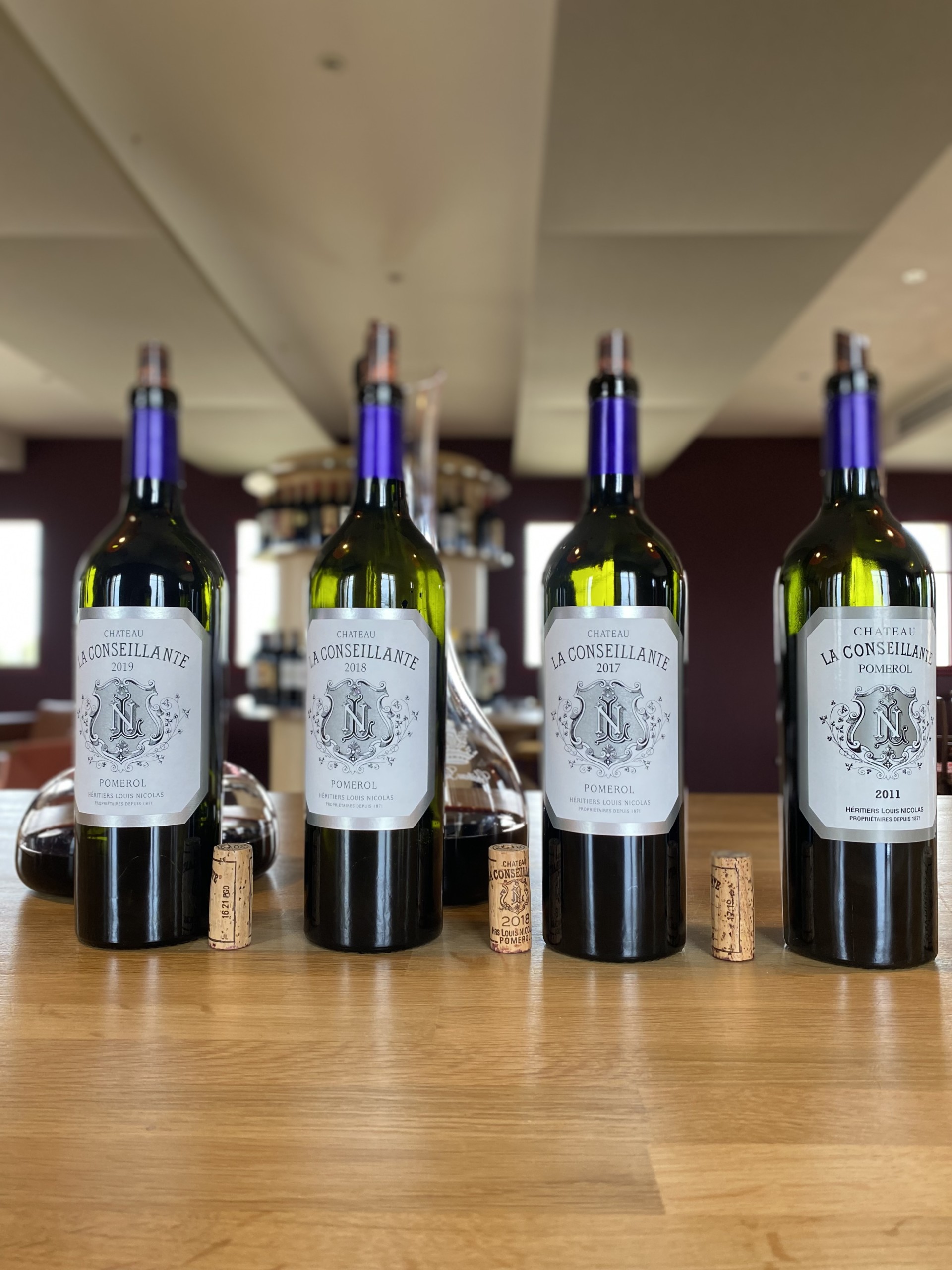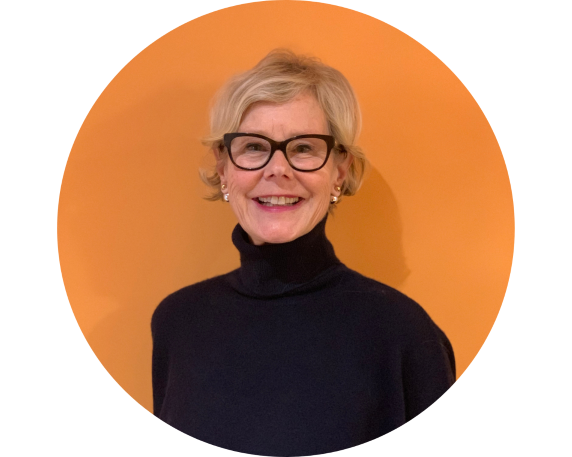 Gerda BEZIADE has an incredible passion for wine and perfect knowledge of Bordeaux acquired within prestigious wine merchants for 25 years. Gerda joins Roland Coiffe & Associésin order to bring you, through "Inside La PLACE" more information about the estates we sell.