Pauline et Edouard VAUTHIER
Co-owners and Managers
Pauline is working at the estate since 2005
Edouard is working at the estate since 2019
Met by Gerda at the Château
Château Ausone
Saint-Emilion Grand Cru
---
Pauline et Edouard VAUTHIER
Gerda: Tell us about you…
Pauline Vauthier: I am a reserved and discreet woman but certainly not shy. I consider myself passionate about wine and a pawn in Ausone's history.
Edouard Vauthier : I am a vagabond who likes to travel. I lived and worked for two and a half years in the Philippines with wine distributors. Then, moved to Shangai for two years. These are great experiences that are extremely useful today in my daily life.
Gerda: What are the main challenges you personally face, in the practice of your work?
Pauline and Edouard Vauthier: It is a vast question because there are so many challenges we face every day that make our job so particular and interesting. There are, of course, technical challenges such as the vines, the wine cellar… Each year is different and we have to adapt to the climate which is increasingly unpredictable and extreme. 
---
Harvest 2021
Gerda: How did your harvest go?
Pauline and Edouard Vauthier: 2021 has been a tough year for us. We have been in organic conversion for 2 years. There are hard times during this conversion. My father has rarely seen such a rainy and cool summer. In addition, Chateau Fonbel and Chateau Simard were affected by the spring frost. 
In 2017, we have not produced Fonbel and Simard because of the frost. We will give more information about the 2021 harvest later.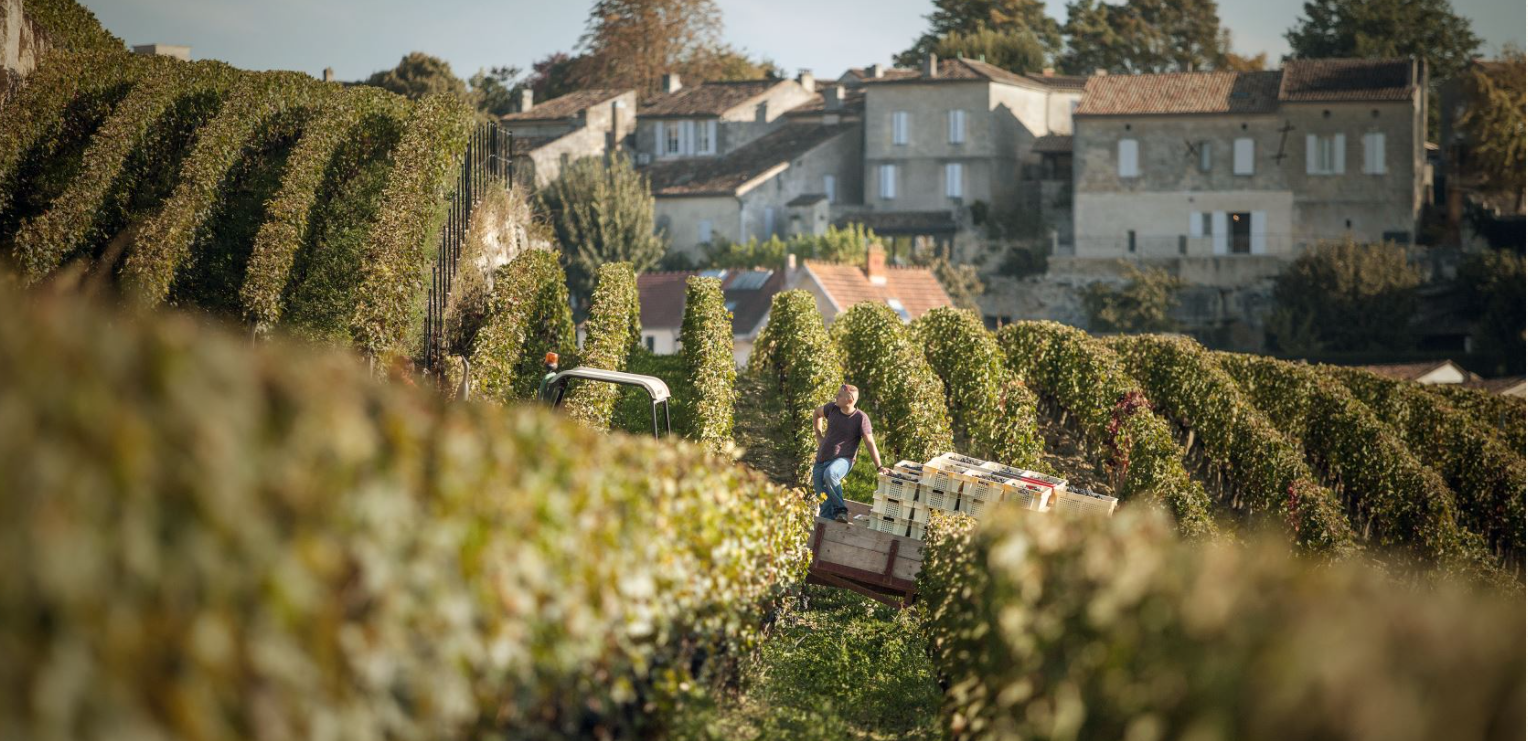 ---
The brand Ausone today and tomorrow
Gerda : What positioning (s) do you want for your brand (s)?
Pauline et Edouard Vauthier : We have in total 85-hectare of vines spread over several Châteaux:
Chapelle d'Ausone – Second wine 
Château La Clotte
Château Moulin Saint-Georges
Château Fonbel
Château Haut-Simard
Château Simard
All these Châteaux are the signature of the "Vauthier Family". It is our engagement for great wines, exceptional in their quality. It is a know-how and we do everything to ensure that it is recognized. Ausone is a strong brand, it is the locomotive but the wagons (the other Châteaux) that follow must be good too.
G: How do your wines stand out, and are unique?
PV and EV: All our properties have a majority of merlot, except Ausone which is a blend of 50% merlot and 50% cabernet franc. It is difficult to generalize all our properties, but all our wines have a nice tension on the palate. This is very important for us. We want to keep it despite climate change. That's why we have been replanting since 2005 only with cabernet franc and cabernet sauvignon.
G:  What future project are you currently working on?
PV and EV: Pauline and Edouard smiled at the same time and replied: We are continually in the process of renovation at Ausone, and we wonder if it will ever end… Our father is in charge of the construction work. Concerning Château Fonbel, we are doing a lot of work to renew the vineyard.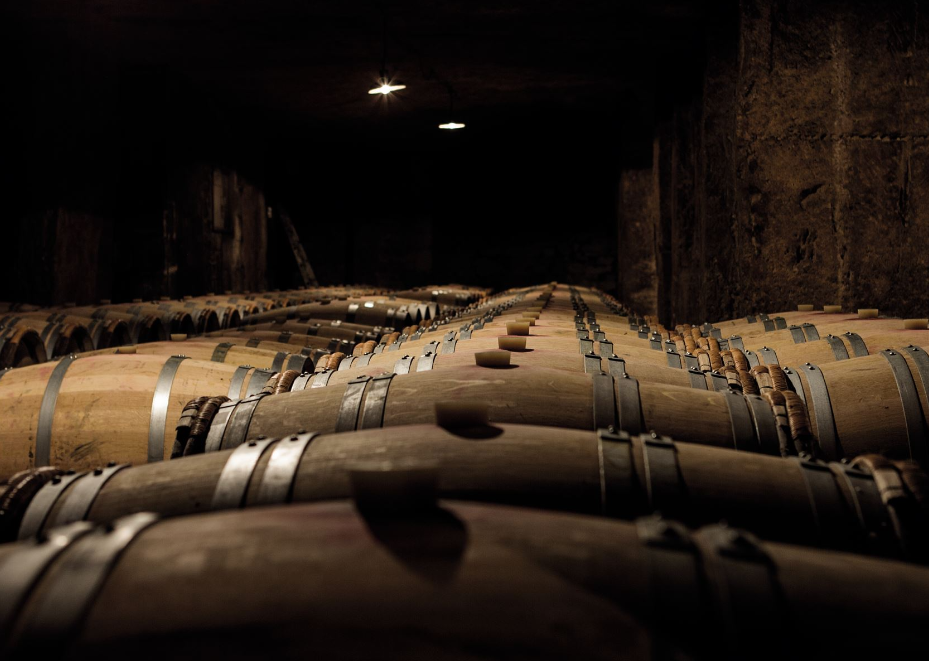 G: How far along are your property(ies) in the "green transition"?
PV and EV: We have been in organic conversion for 2 years now. The aim is not commercial but a real conviction! We are doing it for two reasons:
To respect the environment
To protect our staff that work with phytosanitary products
For Ausone and Chapelle d'Ausone, we will not put the Organic certification on the labels. Our other Châteaux, which have different price ranges, will have the certificate on the labels.
---
The business
Gerda: What are your priorities in terms of business development? 
Pauline and Edouard Vauthier: All our wines are sold by the Place of Bordeaux and are distributed around the world. We are wine-makers, everybody has a role in this industry! One market is more important than the other for Ausone: the UK.
We are grateful because the UK is very interested in our wines. They represent 50% (only for La Clotte, the rest is pretty well spread) of our sales. Concerning Château La Clotte 2015, we have decided to make a release last year in order to reach new markets.
We have a commercial strategy based on three levels:
Primeur sales: we used to sell 90% of our harvest en Primeur. Nowadays, primeur represents 70%.
Physical stock prices are available for the Place of Bordeaux
A few releases are throughout the year.
Levels 2 and 3 are important to keep visibility on our wines.
G: Which vintages should the market be interested in? and why?
Pauline instantly answers 2011: this is a vintage that consumers no longer think about, but it is very good for all our wines. It will remain in the shadow of 2010 which is a monument but still too young to enjoy, especially for Ausone. 2011 is now open and everyone I know who has drunk it is enthusiastic.
Edouard: We should not forget 2017 for Château Ausone and Château La Clotte. These wines are refined and have a lot of freshness! 
G: What sales support materials are available to distributors to promote your wines?
PV and EV: We have a website for Ausone. It is storytelling to convey the Ausone spirit. It is not a very detailed website because we have to keep the balance between mystery, and desirability. For the same reason, we have chosen to receive only our negociant's customers and their customers at the property. We do not do wine tourism.
We have created an Instagram account only to protect the Ausone name. Otherwise, we are not on social networks.
In addition, we have, of course, technical datasheets for each wine which are available on request.
Edouard joined us in 2019 to promote our wines around the world to distributors/cellars etc. Unfortunately, Edouard arrived when the global pandemic started. However, he has already made some trips to Europe.
Website and social networks
---
The tasted wines
Château Ausone 2006 : 50% merlot and 50% cabernet franc 
Aromas are complex on this old vintage, nearly 16 years. It is still a young wine to enjoy. There is a little tobacco and undergrowth with a mix of mint. On the palate it is simply great, very well balanced, tannins are present but not very sharp. The finish is very long and it still has a lot of ageing potential!
Château La Clotte 2017 : 80% merlot, 15% cabernet sauvignon and 5% cabernet franc
Edouard is right, what a beautiful crispy freshness with the generosity given by the merlot. I say it again and again, there is no other place in the world where we produce as complex and fresh Merlot as here (yes, yes I am French since 2004…). It's delicious and should be drunk at a young age!
---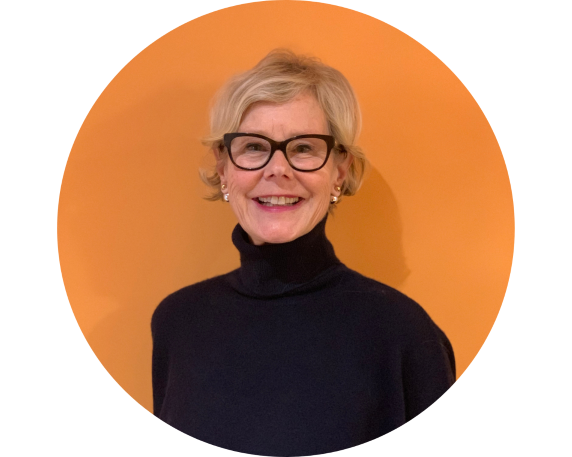 Gerda BEZIADE has an incredible passion for wine and perfect knowledge of Bordeaux acquired within prestigious wine merchants for 25 years. Gerda joins Roland Coiffe & Associés in order to bring you, through "Inside La PLACE" more information about the estates we sell.