Alexandre de Malet Roquefort
Co-owner & Director
Working at the estate since 2001
Met by Gerda at the Château
Château La Gaffelière
Saint-Emilion Grand Cru
---
Alexandre de Malet Roquefort
Gerda: Tell us about you…
Alexandre de Malet Roquefort: I feel like I am a conductor. I am neither a specialist nor a generalist. I am a self-taught person who knows how to surround himself with a good team. I need to feel things: the vines, the wines, the people. I listen a lot to others people who work in this industry: from agronomy to the marketing and the sales department. Moreover, it is necessary to undertake well. Mother Nature is implied more and more, in wine, you have to remain humble. My father, Léo, passed on this humility to me. This is also one of the fundamental values of our family. 
Gerda: What are the main challenges you personally face, in the practice of your work?
Alexandre de Malet Roquefort: 
To observe and adapt to nature and terroir. The mistake is to systematize work. Each year is different.

To pass on vines to the next generation. Our family is in La Gaffelière since 1705. This transmission is a mission. Especially now, when most Châteaux are owned by Captains of Industry or big companies that wish to invest in Saint-Emilion.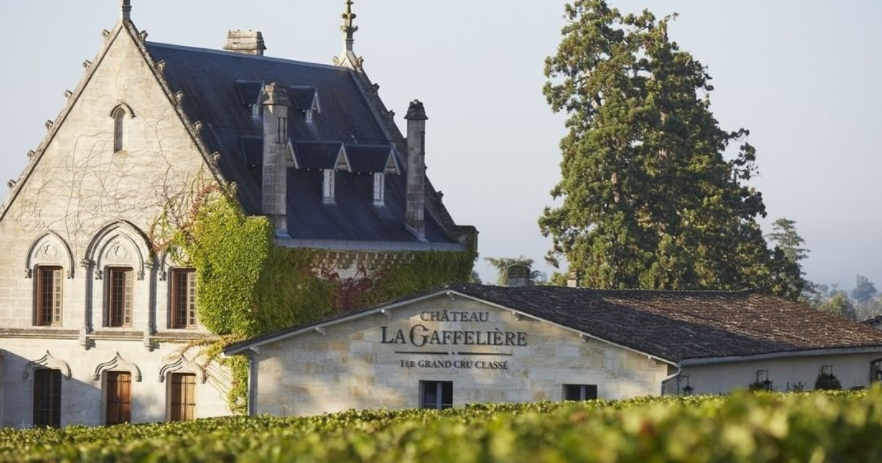 ---
Harvest 2021
Gerda: How did your harvest go?
Alexandre de Malet Roquefort: The day before the harvest, the maturities were not optimal and the lack of sunshine was felt! Botrytis was present at the party, accelerating the decision-making process for certain plots. However, harvesting conditions were good afterward, even though the temperatures were not high. This allowed us to delay picking as much as possible. Even if the degrees did not evolve much, we gained in taste and extractability!
To sum up, this vintage was a complicated and difficult one, marked by climatic changes, a very great heterogeneity everywhere, I think!
---
The brand Gaffelière today and tomorrow
Gerda: What positioning (s) do you want for your brand (s)?
Alexandre de Malet Roquefort: Château La Gaffelière has always been and will always be a wine that we want to make accessible to the world. We want to offer our consumers a high-quality wine with a consistent style that has never ceased to aim for elegance and finesse.
G: How do your wines stand out, and are unique?
AMR: The wines of Château La Gaffelière have never given in to trend effects. Gaffelière has a constant style, it is respectful of a terroir that has benefited from the supervision of the same family since 1705.
G: Which of your recent accomplishments would you like to share with your customers?
AMR: Philippe Pasqua's work in the heart of the property! A must-see: symbol of our family's roots at La Gaffelière.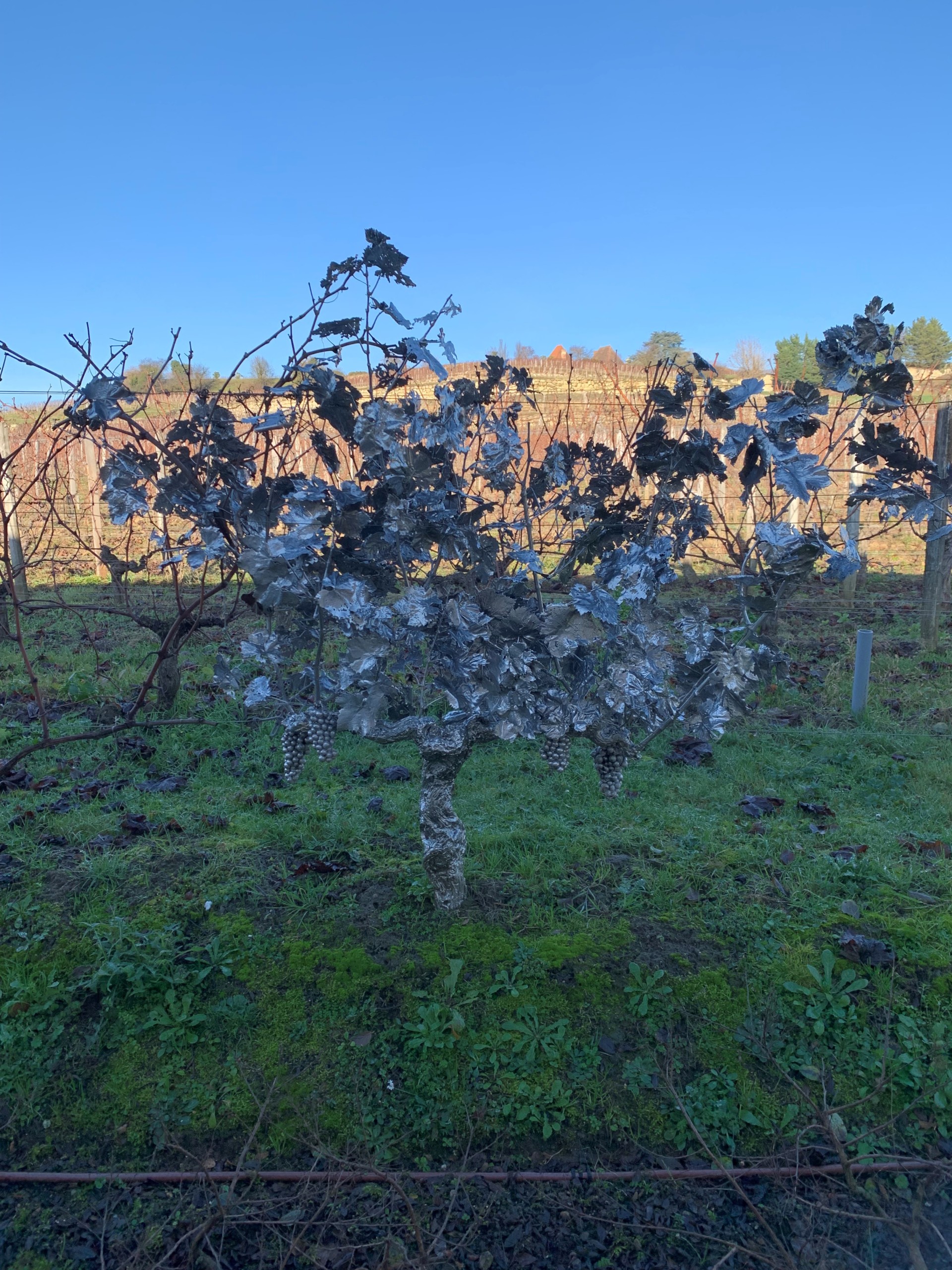 Called 'Eternal Creation', it is 27 vine plants that have been sculpted in bronze. Each vine has been molded and sculpted on the model of the one that has been removed.
G: What future project are you currently working on?
AMR: We are just starting a new project … the agroforestry.
G: How far along are your property(ies) in the "green transition"?
AMR: We have had HEV certification since 2018. This year, we are starting a major agroecology project that will last for a long time. We are therefore going even further to respect nature and promote the reduction of greenhouse effects: with less, or even no, soil work. We are also going to plant trees and hedges to encourage and protect biodiversity in our vineyard. It is simply a matter of trusting the life cycle of plants. This cycle plays an integral part in the development of soil biodiversity and in limiting global warming.
We should keep in mind this famous quote of A. St Exupery:
"We do not inherit the land from our ancestors, we borrow it from our children"
---
The business
Gerda: What are your priorities in terms of business development? 
Alexandre de Malet Roquefort: To reinforce the export part by improving long-term relationships with partners. All of this without leaving the french market which must remain a base for us. 
G: Do you plan for market or new releases in the near future?
AMR: We have recently offered to some of our partners a few cases on recent vintages… no other plans for the moment!
G: Do you have any stocks for our customers?
AMR: For the last 4-5 years, we have been rebuilding stocks at La Gaffelière. We have, in fact, very few "original" vintages. The work must be done on stocks from 2014 onwards.
G: Which vintages should the market be interested in? and why?
AMR: By default…all of them! The market is rediscovering the old vintages of La Gaffelière, thanks to the recognition of more recent vintages.
G: What sales support materials are available to distributors to promote your wines?
AMR: People are our main support. We receive all our customers with pleasure! Thomas travels regularly to meet our importers. We also have Brand Ambassadors in the USA and Asia. We have also developed several marketing and communication tools (videos, presentations…) that you can ask for.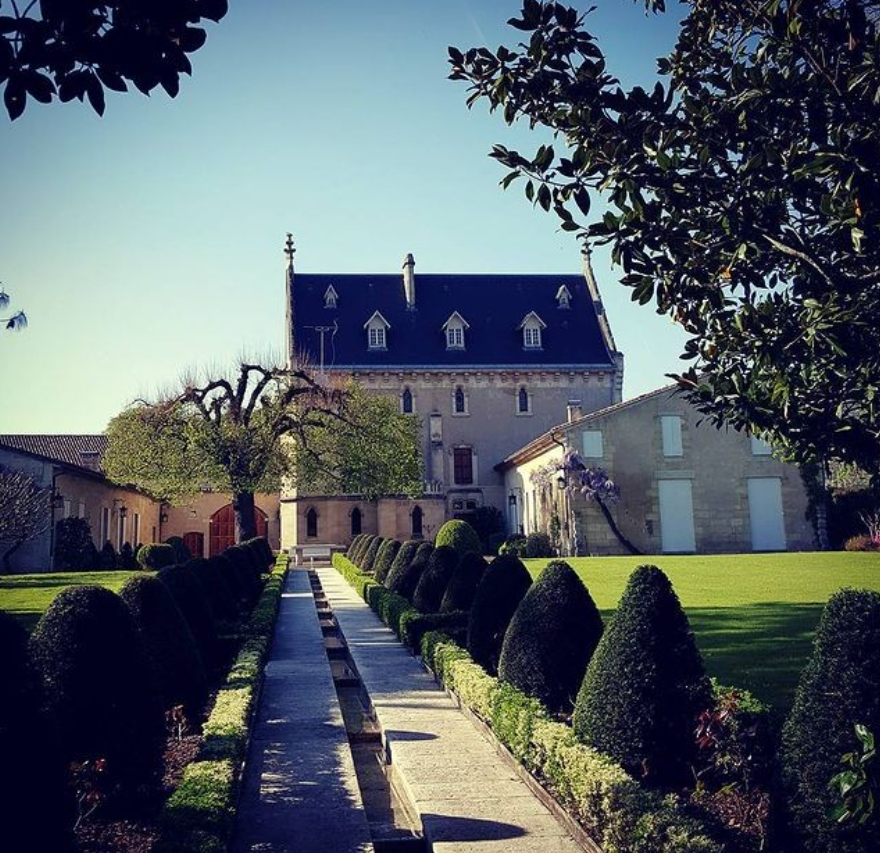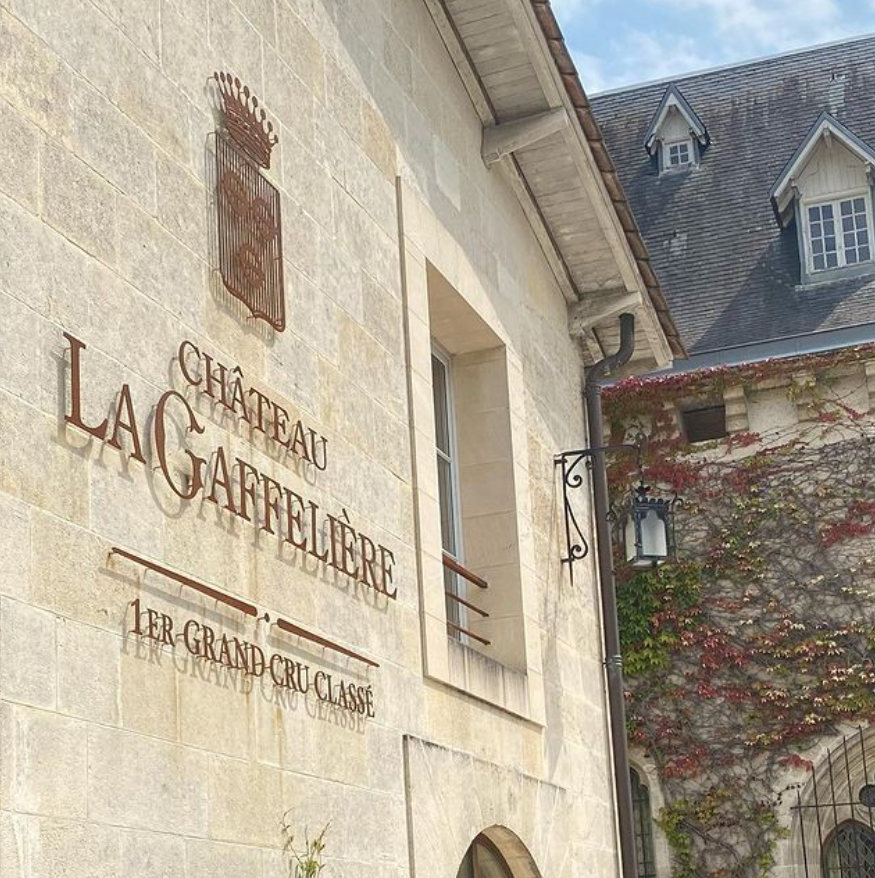 Website and Instagram
---
The favorite bottle of Alexandre de Malet Roquefort 
Alexandre de Malet Roquefort : Château La Gaffelière 2017, with a greater proportion of cabernet franc and therefore grapes from our hillsides. 
A turning point for La Gaffelière, which is in fact a return to the Grand Gaffelière of the 1950s and 1960s.
---
The tasted Wines
Clos la Gaffelière 2018 : 80% merlot, 20% cabernet franc
Although the name suggests it and the wine is made by the same team, it is not the second wine of La Gaffelière. It is an independent terroir with its own vinification cellar. The aromas are seductive. On the palate, there is a good density with a nice vivacity. The brightness of the fruit makes the wine immediately accessible with a potential of 10 to 15 years of ageing. To be drunk without moderation.
Clos la Gaffelière 2019 : 80% merlot, 20% cabernet franc
The nose is more closed due to the typicality of the vintage. On the palate, there is a more vertical generosity, but the seduction is still present. Very good length thanks to the slightly more marked vivacity.
La Gaffelière 2017 : 42% carbernet franc , 58 % merlot
Alexandre is right with this vintage, La Gaffelière has taken a real turn! The best parcels of the Côteaux de la Gaffelière are used in this vintage and since then, La Gaffelière has more than 40% Cabernet Franc in its final blend.
I got goosebumps, it is already so complex on the nose and also on the palate. On the nose, I find dried herbs, notes of truffles, and mint. On the palate, it is cashmere, with a straight and sumptuous spine. When you know that La Gaffelière can age for a very long time… It is an exceptional bottle in its simplicity. It is so beautiful in today's world where the superfluous is the law.
La Gaffelière 2018 : 42% cabernet franc, 58% merlot
Same blend as 2017. On the palate, the DNA is still present and the saltiness brings good drinkability. The fruit in the middle of the palate is deeper and wider. The wine is long, racy, and will remain like this for a long time thanks to this beautiful terroir!
---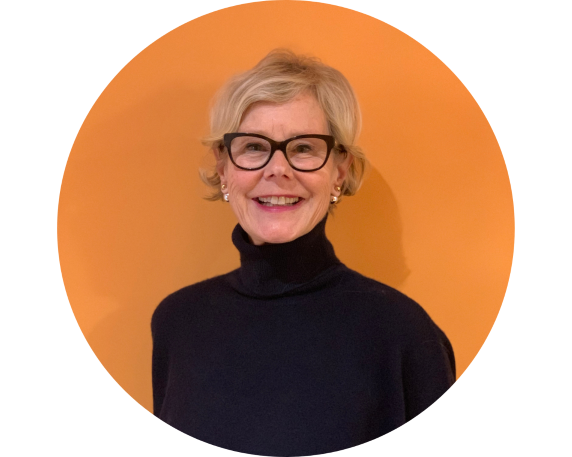 Gerda BEZIADE has an incredible passion for wine and perfect knowledge of Bordeaux acquired within prestigious wine merchants for 25 years. Gerda joins Roland Coiffe & Associés in order to bring you, through "Inside La PLACE" more information about the estates we sell.