Matthieu Cuvelier
Manager & Co-owner
Working at the estate since 2001
Met by Gerda at the Château
Clos Fourtet
1er Grand Cru Classé
Saint-Emilion
---
Matthieu Cuvelier
Gerda: Tell us about you…
Matthieu Cuvelier: I have been in Clos Fourtet for 20 years and I still feel the same desire to learn and pass on.
I am very close to my family and my father in particular, who still comes to Bordeaux once/twice a month. We like to take time to discuss whilst walking into the vineyard. Family is at the heart of our team and is the driving force behind our work.
Gerda: What are the main challenges you personally face, in the practice of your work?
Matthieu Cuvelier: The changes and the uncertainty of Mother Nature. This is positive adrenaline, but it is also a great challenge to live with every day. You have to ask yourself, learn, and adapt. Every year you have to make a product that makes you dream despite these challenges: it's rewarding!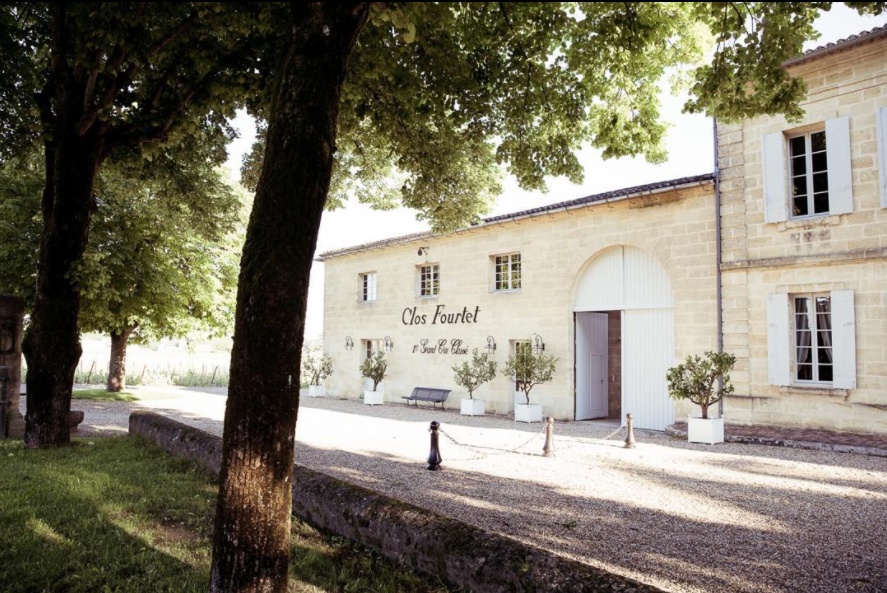 ---
Harvest 2021
Gerda: How did your harvest go?
Matthieu Cuvelier: Surprinsigly, quite good. We fought the frost by lighting some candles 5 nights in a row. Our vines have not been impacted. We did not have mildew as well. This is our strength thanks to the exceptional terroir. Luckily, we took the right decisions at the right time. The quantity before the selection is around 43 hl/ha.
---
The brand Clos Fourtet today and tomorrow
Gerda: What positioning (s) do you want for your brand (s)?
Matthieu Cuvelier: Clos Fourtet is one of the rare Grand Cru that is in the Saint-Emilion Classification since the beginning in 1956 (the classification is revised every ten years). We want to maintain this level and go even further. We are not "Grand Cru A" yet but we have the potential, and we are at the same level in terms of our distribution quality, our notoriety, and our marketing. 
G: How do your wines stand out, and are unique?
MC: Clos Fourtet is unique because it is elegant and refined. It has never been in the fashion of extracted wines. We have always followed our roadmap: Clos Fourtet must reflect its limestone terroir which gives an aerial, fresh, vibrant, and complex side. This limestone soil is a great terroir, but also a sensitive one that needs lots of attention and delicacy. We have to go lightly during the vinification and maturing process to not lose its nuances and its typicity: not to extract too much!
G: Which of your recent accomplishments would you like to share with your customers?
MC: Our massal selection on the grape plant. We have been doing this for 10 years now on the cabernets francs. It was a forgotten grape, but since the climatic change, there is a new interest in this grape. However, the plants available on the market are not very qualitative, unlike the Merlot and Cabernet Sauvignon plants, so we decided to do massal selection ourselves.
Today we have a plot of 8 clones with which we have already been doing micro-vinification for 5 years. Four of these clones really interest us. We have planted 1.5 hectares of these 4 clones and they are already in production.
I want to do the same for Cabernet Sauvignon. We still have 2 parcels of this variety that go into the final blend each year.
G: How far along are your property(ies) in the "green transition"?
MC: For 25 years we have not worked the soil mechanically. For the last 8 years, we have been experimenting with organic farming and biodynamics, but we are not certified. We have flowering fallows on the plots that have been pulled up. We do this out of respect for the environment and out of a sense of passing it on to the next generation. Biodynamic agriculture is economically very risky in Bordeaux because of the Atlantic climate, we believe in it !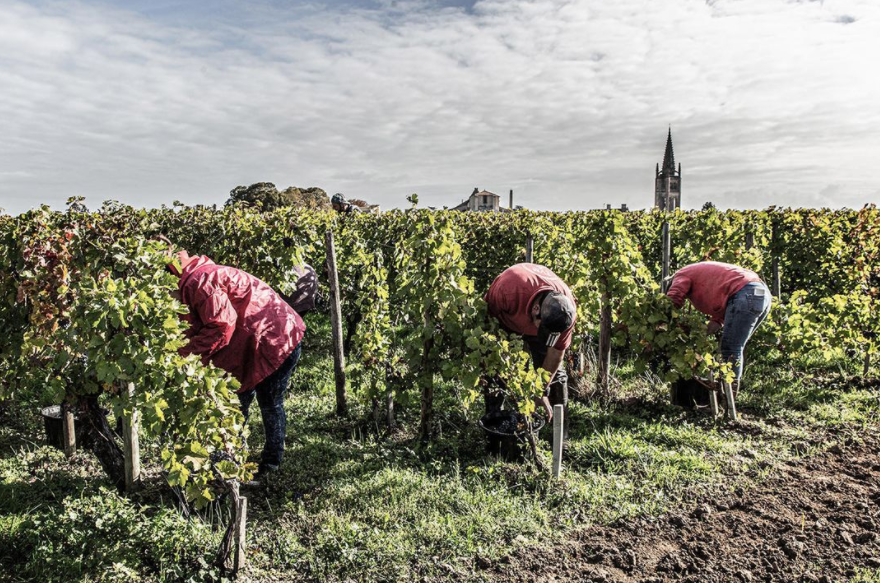 G: Why are you still working with two consultants: Jean-Claude Berrouet and Stéphane Derenoncourt?
MC: My father made that decision when he arrived at Clos Fourtet. He was there for the blend with the two former owners: the Lurton brothers, Lucien and André, the last brother, Dominique was not present. Many discussions to know which way is the best. My father immediately thought that one person alone could not make the best blend, it takes two people to exchange! So he took these two great consultants.
They are from two very different schools. Jean-Claude is a teacher and a living encyclopedia. He has made more than 40 vintages of Pétrus. Stéphane is the self-made man of the North. Both are happy to know each other thanks to my father. They always come together. They are two intelligent people and in the end, their vision is not so different. There is never any deep disagreement. It's a beautiful story that we are proud of.
---
The business
Gerda: What are your priorities in terms of business development? 
Matthieu Cuvelier: I am working with negociants, courtiers, and I use Wine Services to know more about our distribution. Clos Fourtet is not present enough in restaurants. It is certainly something that we need to develop even if we know it is going to be a small market. 
Europe distribution is spread worldwide, this is our strength. Clos Fourtet is well distributed in South-East Asia. It has strong recognition in Cambodia and Vietnam, which enhances the diversity of the distribution. We are not very present in China but in terms of our production, this is not our main priority. I'd rather be well distributed in Japan which is considered as a qualitative market. Concerning our distribution in the US, it is good but this market remains cyclical and it is mainly interested in great vintages.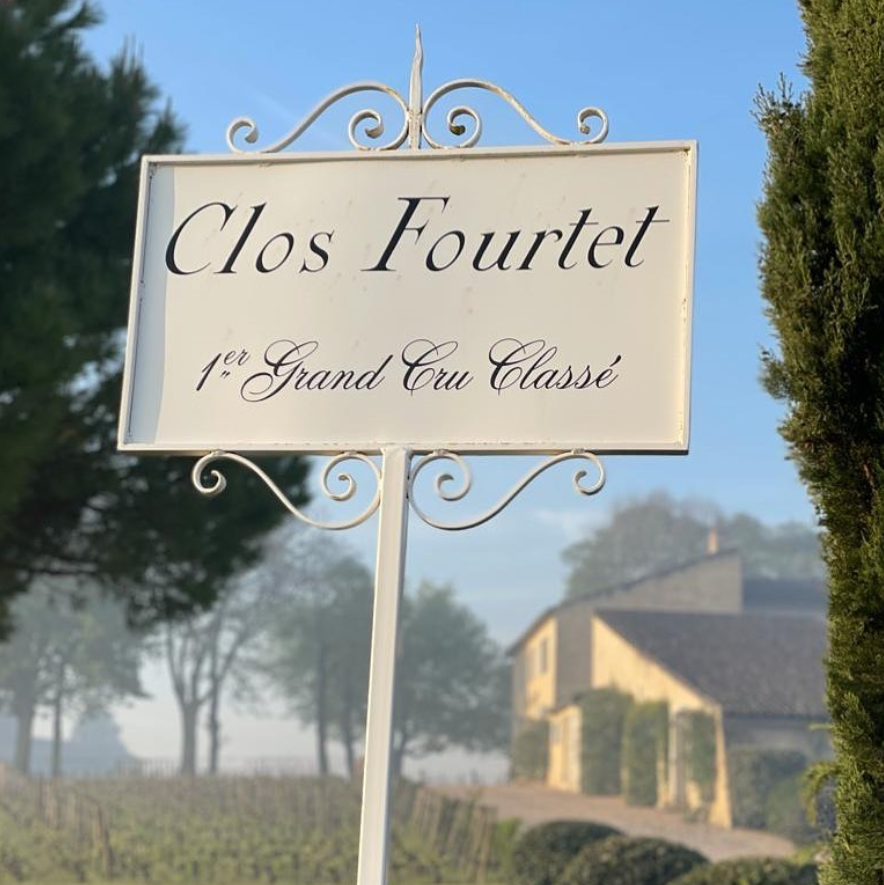 G: Do you plan for market or new releases in the near future?
MC: Every year we sell 80% of our harvest in primeur. 
The rest will be for the next generation and we have a limited quantity estate tarif.
There will also be no special case for our 20th anniversary at Clos Fourtet.
G: Which vintages should the market be interested in? and why?
MC: Vintage 2006 which will always be in the shadow of 2005. 2006 is great quality. I really like it. All vintages are good at Clos Fourtet. This type of vintage put forward our terroir even more. It is wonderful and complex and it is now in its second age after 15 years.
G: What sales support materials are available to distributors to promote your wines?
MC: Three of us travel to promote Clos Fourtet: Emmanuel de Saint Salvy, Technical Director, my sister Sandrine Cuvelier, and myself.
As for wine tourism, I am controlling it, even though our property is located at the gateway to Saint-Emilion. I am very happy to receive the clients of our wine negociants, but I prefer the privileged and intimate aspect of these visits and not to create a big tourist machine.
Website and social networks
---
The tasted wines
Château Clos Fourtet 2020: 87% merlot, 10 cabernet sauvignon, 3% cabernet franc.
Even if the aromas do not fully express themselves on this cold foggy morning, the wine on the palate is high-class. It is the Merlot on the limestone terroir that has a fascinating complexity. I have always loved this wine for its refined expression and great mastery of winemaking. It has a great future ahead of it.
Château Clos Fourtet 2021: 100% merlot.
An unusual moment… The first 2021 that I have tasted. Yes, a little shiver because I always taste with emotion and even more after this beautiful story of the Cuvelier family at Clos Fourtet. The keyword for the success of this complicated vintage is "terroir". It is exceptional at Clos Fourtet and you can feel it from the first sip: it is balanced, elegant without any heaviness. The finish is carried by a delicious freshness of crispy red fruits. The wood is not marked at all!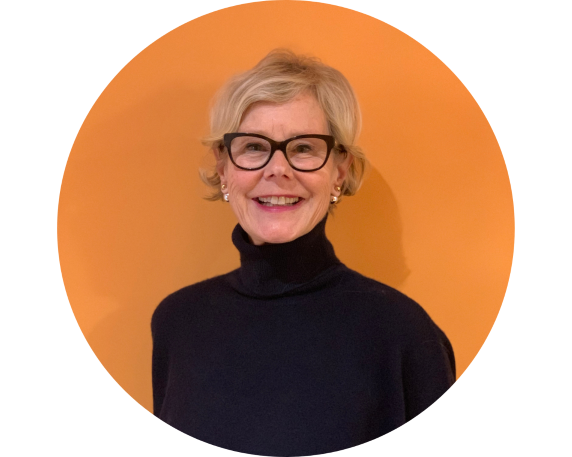 Gerda BEZIADE has an incredible passion for wine and perfect knowledge of Bordeaux acquired within prestigious wine merchants for 25 years. Gerda joins Roland Coiffe & Associés in order to bring you, throughv "Inside La PLACE" more information about the estates we sell.