Mathieu Jullien (left)
Marketing & Sales Director
Lorenzo Pasquini (right)
Estate Manager
Met by Gerda at the Château
Château d'Yquem
1st Grand Cru Supérieur Classé en 1855
Sauternes
---
Gerda: I was able to interview Lorenzo Pasquini, Estate Manager, and Mathieu Jullien, Marketing and Sales Director at LVMH Exceptional Wines, before the release of Château d'Yquem 2019, scheduled for March 22nd, 2022.
Whenever I walk through the doors of Château d'Yquem, I always get a little shiver. Is it my love for this appellation or this magical place that provokes it…? Certainly a mixture of both! I can say that I was wonderfully welcomed that day at the Château, not only by the sun shining in my glass but also by a fascinating conversation with two wines, Sauternes and Yquem lovers.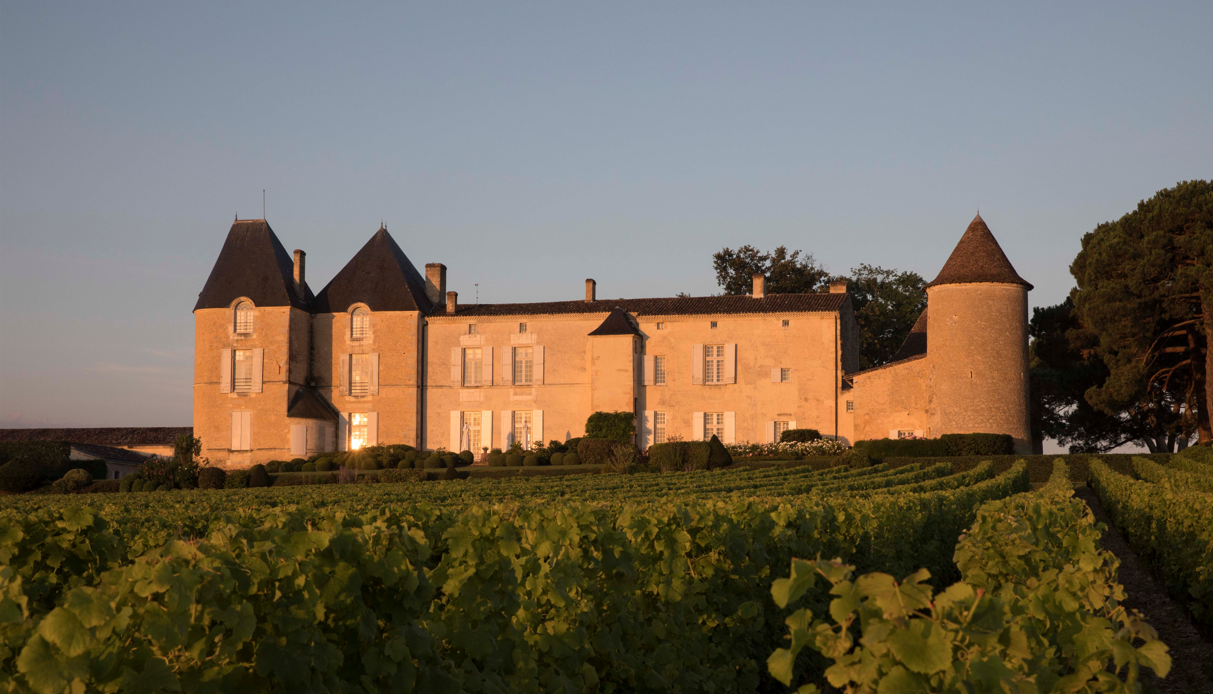 ---
Gerda: Tell us about you…
Lorenzo PASQUINI: I am originally from Italy. I started in my family vineyard in Tuscany, then I moved to Argentina and finally arrived in Bordeaux. I am passionate about wine and deeply in love with the beauty of the product and what it conveys. 
Mathieu JULLIEN: I am the son of a winemaker from the South, precisely in the Côtes du Rhône. I was professionally trained by the English. Indeed, I started my career in the British Wine Trade. Today I am Sales and Marketing Director of LVMH Vins d'Exception, which includes the Group's major wine estates: Château Cheval-Blanc, Château d'Yquem, Clos des Lambrays, and Colgin Cellars.
Gerda: What are the main challenges you personally face, in the practice of your work?
LP: The climatic changes. There are more and more excesses: either too much water or too much aridity. We are in organic conversion and we have to protect and perpetuate the vines.
LP and MJ: We have a new challenge for which a new strategy has been prepared to create desire and emotion for the customers. Château d'Yquem has the capacity to charm every generation and adapt to all palates. Already bottled, it has a magnificent expression and great drinkability. There is always a positive reaction when customers drink Yquem. 
Our main question is: How can we enable everyone to taste Château d'Yquem once in their lives? To facilitate this meeting between the magic of Yquem 2019 and customers, we have put in place certain actions before the launch in March: 
To focus on key locations where Yquem 2019 will be served. We call them our "lighthouses". For this, we are in contact with 20 to 30 establishments around the world. Yquem will be served with particular dishes, not necessarily on desserts or outside meals. The lighthouses can be unusual places: lodges in Africa where you can enjoy a glass of 2019 after a safari, the bar of the Orient Express, or in hotels all over the world. The pandemic has made us rethink our priorities, so we will focus on Europe, the UK, and Switzerland first. The focus remains the same: From d'Yquem to the World!
To promote a service by the glass for Yquem 2019.
We want to reveal and offer Yquem's emotion to customers!  We will support our efforts all the way down to the distribution chain: to the final customers. We are focusing our efforts on these commercial actions before the market launch on 22 March.
We are working with the Place of Bordeaux and we fully trust them with the distribution of our wines. It's a great sounding board. We simply want to perpetuate the brand and this aspiration towards love that Yquem has embodied since its youth. We want to create value for the entire distribution chain.
---
Market Launch
Gerda: Why change the release date of the new Yquem vintage from September to March? 
Lorenzo et Mathieu: Firstly, we are at the service of the wine and gain flexibility in the maturing. In addition, this gives our teams a little more peace of mind during bottling. Secondly, to carry out the commercial actions described above, before the market launch.
We are delighted to be part of Sauternes. Yquem is unique, but not isolated. Our priority is firstly the great wine Château d'Yquem, but also Y d'Yquem, our dry white wine.
---
The brand

Yquem

today and tomorrow
Gerda: How far along are your property(ies) in the "green transition"?
Lorenzo Pasquini: We are in organic conversion. However, we always used natural products such as natural compost. This organic conversion is not the last thing we are going to do to be more sustainable. We have many more projects to come on that matter. 
The human part is very important for us. 24 employees are living on the property and we want to accommodate more people. Yquem is a wine that requires a lot of human attention and that's why we want to perpetuate jobs at the estate. We need to populate our countryside and train the new generation of winegrowers in order to maintain, pass on and develop our savoir-faire. We have also set up a program with Pôle Emploi and the Hectar Foundation.
G: Which of your recent accomplishments would you like to share with your customers?
LP: We have some architectural projects to promote the estate. I do not like to speak about wine tourism. In order to love Yquem, you just have to come to the Château to feel the emotion brought by the wine made there. Our goal is to make customers meet Yquem at least once in their lives, to feel this sensation and the beauty of its natural environment. Our strategy is clear for the next 5 years!
---
Gerda: A new era is beginning at Château d'Yquem with two new characters, guided by Pierre Lurton, this new strategy, and this exceptional modern wine. It is like Banksy's work… The wine will disappear after being drunk with immense pleasure.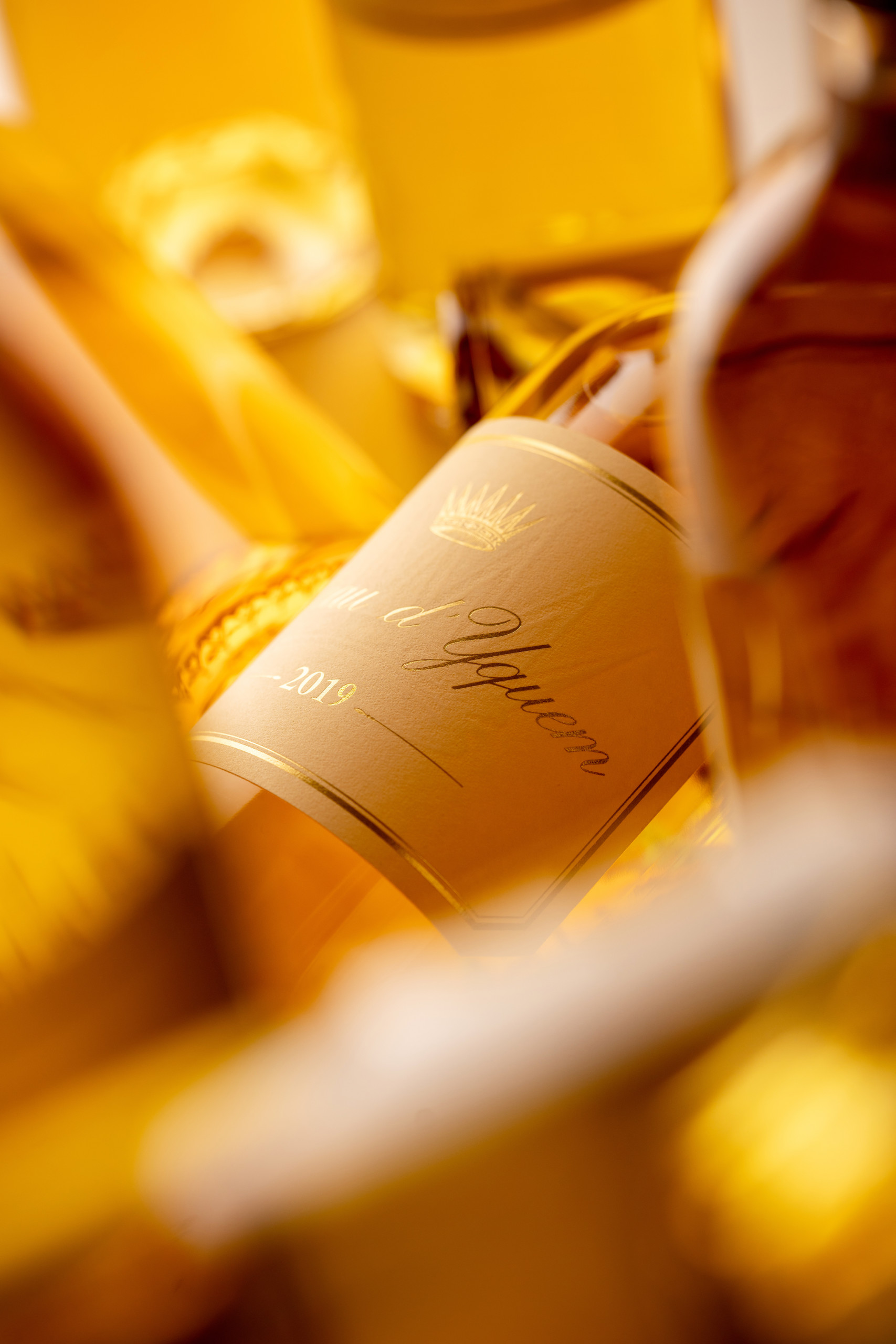 ---
The tasted Wines
Château d'Yquem 2019: Alcohol degree: 14,4% Vol – Residual sugars: 138g/L – Total acidity: 3,6 g/L H2S04 – PH : 3,90
The aromas are wonderful, there is fresh pepper, mint, verbena, and all the dry herbs of August. I want to keep this feeling all day long. The palate has an attack with a delicate and powerful structure at the same time. This is the secret of Yquem and it is magnificent. The wine is very balanced and has a freshness that is wrapped in botrytis that is still slightly expressed in its young age but with complexity. With this wine, Yquem is definitely in the modernity! Why wait if you can already find so much pleasure?
Château d'Yquem 2007: Alcohol degree: 14% Vol – Residual sugars: 137 g/L – Total acidity: 3,7 g/L H2S04
This is the great botrytis vintage. The aromas express themselves differently with almost 15 years of age. The nose is fascinating and has great purity. We find notes of figs, pineapple, and apricots. On the palate, the wine has a great structure. It has a long-lasting finish thanks to a well-balanced freshness. The wine is not heavy, on the contrary. We want to enjoy a second glass!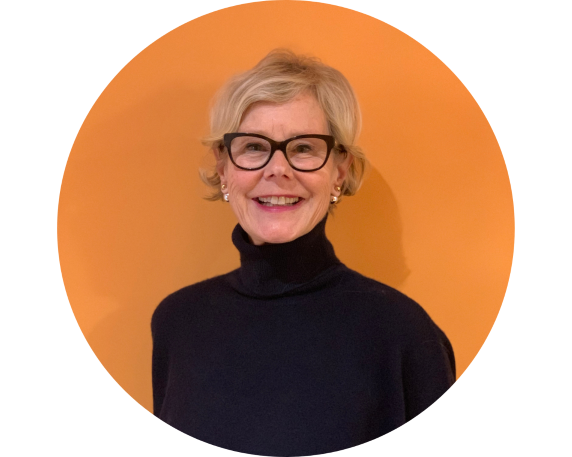 Gerda BEZIADE has an incredible passion for wine and perfect knowledge of Bordeaux acquired within prestigious wine merchants for 25 years. Gerda joins Roland Coiffe & Associés in order to bring you, through "Inside La PLACE" more information about the estates we sell.