Jean-Pierre Foubet
Co-manager
Working at the estate since 2005
Met by the team RCA at the office in Quinsac
Château Camensac
5th Grand Cru Classé of 1855
Haut Médoc
---
Camensac brand: an innovative tradition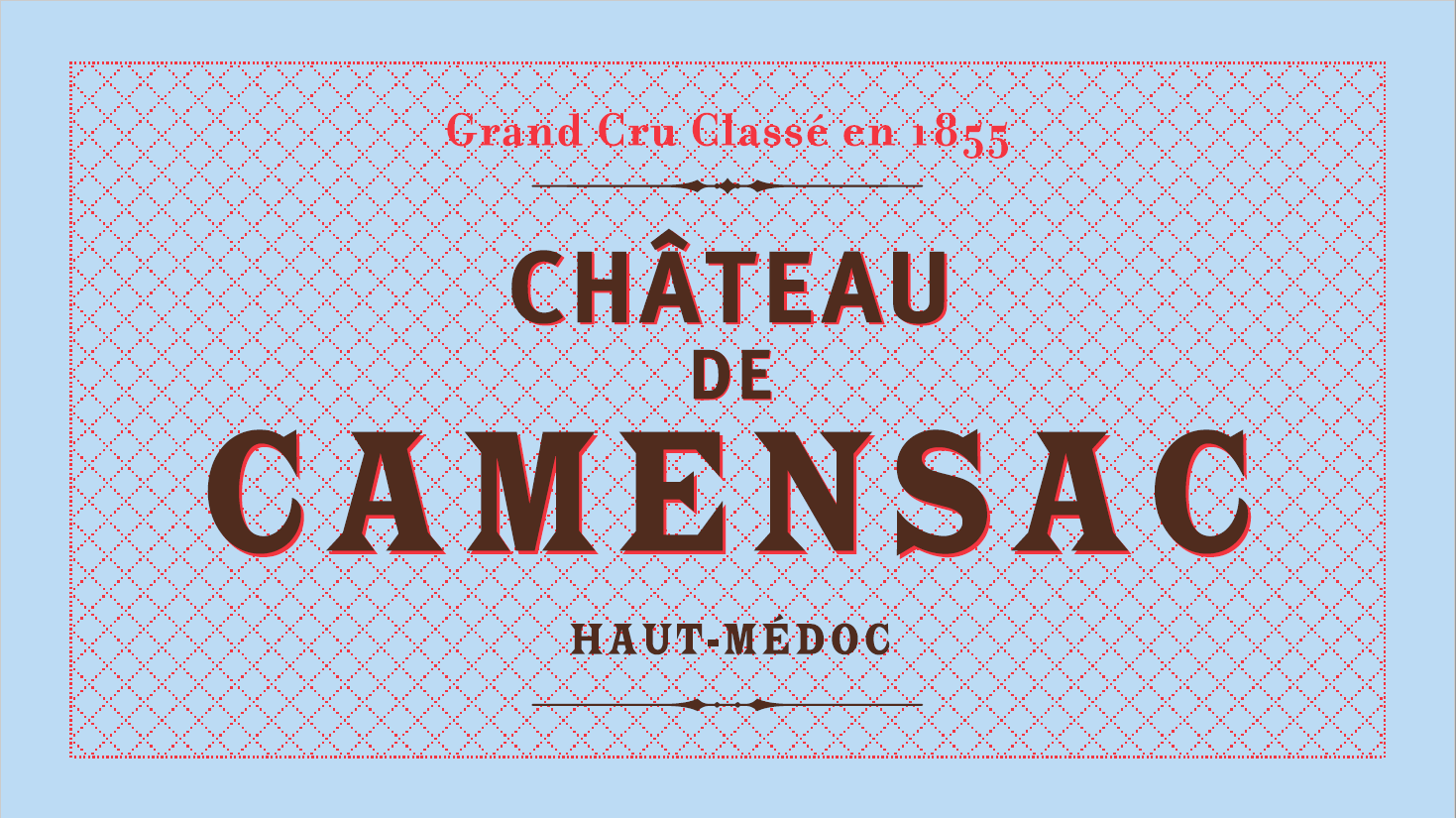 Camensac is a 5th Cru Classé 1855  famous for its blue label. The Château is located in the heart of Haut-Médoc, a close neighbour to Saint-Julien. We welcomed Jean-Pierre Foubet in our office for a presentation of the estate he owns with his wife.
---
A family business
Since 2005, Camensac has been the property of Céline Villars-Foubet and Jean Merlaut, her uncle and the owner of Château Gruaud-Larose. Céline is also the owner of Château Chasse-Spleen. She is a member of the Merlaut family whose sister Claire owns Château Haut-Bages Libéral and Château Ferrière.
"The Merlaut family is an illustration of what is an enterprising family, with a strong experience and expertise."
(Jean-Pierre Foubet)
---
A "luxury agriculture" for terroir benefits
75 hectares of vines are divided into 97 parcels with Haut-Médoc appellation, a neighbor of Saint-Julien appellation. It is a Graves terroir planted for the two tiers with Cabernet Sauvignon and one tier with Merlot. "Camensac is a blended wine" because of the multiplicity of its terroirs. Each vine is given special care, it is unique, as a human being. This is "luxury agriculture".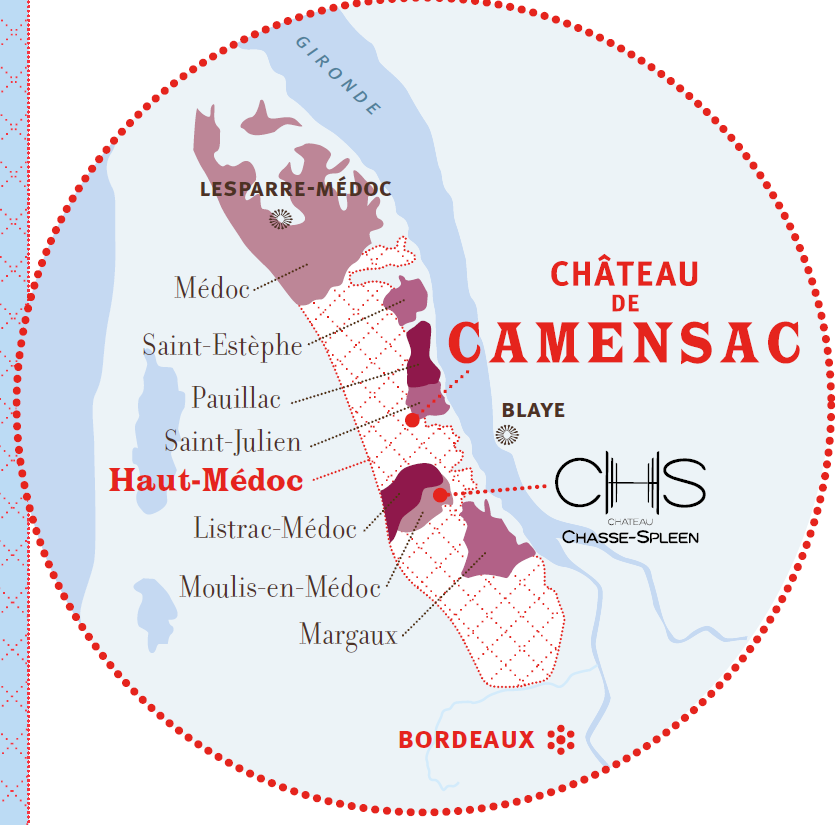 "For our greatest joy, the vintages follow each other but are not the same. Paradoxically, the milder the climate is, the greater wines we make, but it is in the smallest vintages that we show our expertise".
---
Respect of the environment and sustainable agriculture
In terms of ecological transition, Château Camensac is not the least. It puts in place various environmental and agroecological approaches:
Certified High Environmental Value Level 3: testifying to the will of the Château of staying as clean and sustainable as possible,
30 hectares of forests and meadows,
Establishment of agroecological hedges in the vineyard with almost 1250 trees,
Solar power station of 1500 meters square providing the electricity in the area
A treatment station for organic water, phytosanitary water and contaminated water.
 "Mindful of the treasure our terroirs represent, and aware of our role of facilitators, we have been trying for over 10 years to have as little impact on the environment as possible: we talk about sustainable agriculture".
---
Business and oenotourism
Distinguished by its excellent value for money, Camensac is sold mainly en Primeur (90 to 98%). Faithful to the place of Bordeaux, it allows a distribution and a visibility in France for 20-25% but also in Europe, between 15 and 25% and in the rest of the world (Asia, Americas, Africa, etc…). Camensac has good notoriety in China because of its status of Grand Cru Classé.
Camensac offers visits, tastings, and lunches on a regular basis. All information and news about the château are available on the website and on social networks.
Website and Instagram
---
The tasted wines
Château Camensac 2020: We find the power of the 2020 vintage in the glass. The fruity notes of cherries and jammy strawberries enhanced by a touch of wood and sweet spices give way to a mouth with a frank and well-structured attack. Promising future for this young wine. SCORES: Neal Martin: (90-92) – James Suckling: 93
Château Camensac 2019: Once again a great vintage. The nose is an explosion of red and black fruits such as redcurrant, blackcurrant, and raspberry. The palate is deep and intense, with a slightly salty finish that makes you salivate.
SCORES: Neal Martin : (92-94) – James Suckling: 92
Château Camensac 2018: To finish this trilogy of great vintages, Camensac 2018 offers a slightly smoky nose with a hint of old cedar and a minty freshness reminiscent of the Grand Crus of Saint Julien appellation. The palate is a gourmet palette of red fruits supported by woody tannins and some spices on the finish.
SCORES: Neal Martin: 91 – James Suckling 92
Château Camensac 2011: The nose develops blackcurrant notes subtle tertiary aromas. The palate is supported by a tannic structure and a  well-balanced acid framework. Good length. SCORE: Jane Anson: 88
Château Camensac 2008: It is a very elegant Bordeaux that develops tertiary tobacco aromas and typical Médoc fireplace notes. The palate is smooth with good intensity. The spicy notes enhance the beautiful vintage.
SCORE: Jane Anson: 91
Château Camensac 2006: Good nose balanced with aromas of tertiary notes of liquorice, cedar, mint, and tobacco leaves. This freshness is found in the palate in a very nice expression of the Médoc terroir.
Château Camensac 2002: Beautiful vintage with a lot of appealing notes of cherries and blackcurrant, supported by a touch of cloves and old wood. The palate keeps a pleasant freshness despite its 19 years.
Château Camensac 2000: The nose is a reminder of the great wines of the Saint Julien appellation. It evolves towards a voluminous palate carried by woody tannins and a beautiful length despite its 21 years. It surprises and delights us with its longevity.