Thomas Beaucousin
Commercial Director EMEA
Working at the estate since 2020
Met by Gerda at the Château
Seña & Viñedo CHADWICK
CHILE
---
Thomas Beaucousin
Gerda: Tell us about you…
Thomas Beaucousin: I am not a native of Bordeaux. I fell in love with wine at the age of 18 and very quickly oriented my studies in the wine industry. As a result, I was able to follow a training course in oenology, wine-making, and marketing of this beautiful product. I first started working for a wine merchant in Saint-Emilion. Afterward, I had the chance to continue my studies in San Francisco where I had the opportunity to work for some properties in Sonoma Valley. After a year, I returned to Bordeaux where I became the European area Manager for a wine merchant. After more than 10 years in this position, I needed a new challenge which I found in these internationally renowned Chilean wineries.
Gerda: What are the main challenges you personally face, in the practice of your work?
Thomas Beaucousin: To create a strong link between the estate, La Place de Bordeaux, and our customers. My aim is to leave a mark on the minds of each sales team of our 30 partner-negociants. This is why we have created an office in Bordeaux so that we can showcase our wines on-site and welcome our partners.
For the launch of the 2019 vintage, the priority was to have as many people as possible taste our wines so that they could have the most accurate view possible. I believe that tasting, through the transmission of emotions, is the best way to make our properties known.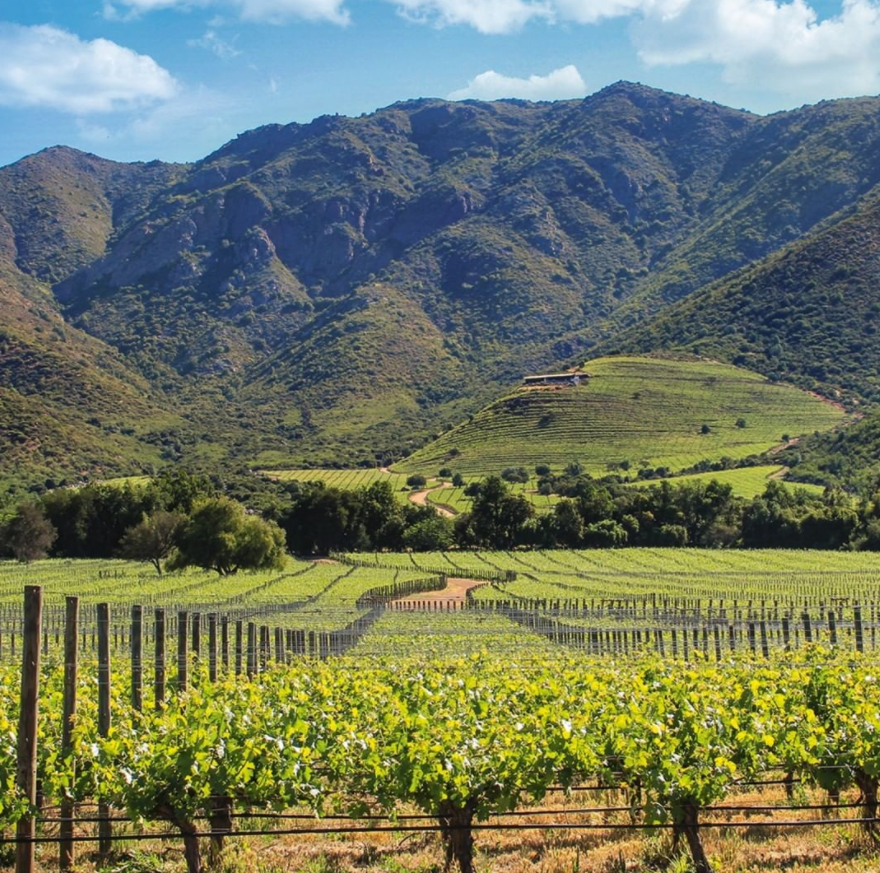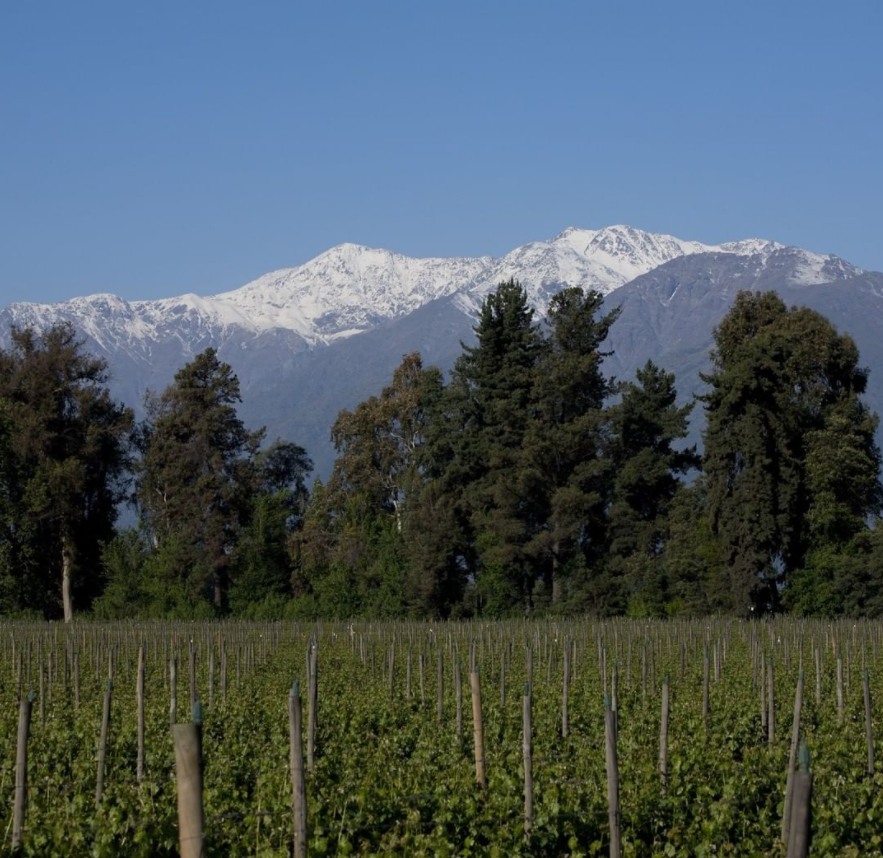 Seña (left) and Viñedo Chadwick (droite) vines in Chile
---
Harvest 2021
Gerda: How did your harvest go?
Thomas Beaucousin: I would like to speak about our future market launch in September of the vintage 2020. We have a lot of quantity on this one which is good news because we had low volume for the 2018 and 2019 vintages. Concerning the quality, it is classier. It makes me think of the 2001 and 2006 vintages in Bordeaux. 
---
The brand

SEÑA & CHADWICK

today and tomorrow
Gerda: What positioning (s) do you want for your brand (s)?
Thomas Beaucousin: We must inspire trust, that is the reason why, for the past 3 years, we did not raise our prices. Notoriety comes with quality. We need to build loyalty and strengthen the markets. 
Of course, we are ambitious, but we keep our strategy simple, we do it step by step.
G: How do your wines stand out, and are unique?
TB: Seña is produced in the Aconcagua Valley, 60 km north of Santiago. It is a property located in a natural reserve. It is the first biodynamic wine in Chile since 2005! It is a windy region with volcanic subsoil. The region is hilly, there are forests and the climate is temperate. All this gives the wines a lot of freshness and minerality.
Viñedo Chadwick is located in the Maipo Valley, 20 km southeast of Santiago. We can not apply biodynamic viticulture as we are too close to the city and other vineyards which are under conventional viticulture. It is a 17-hectare vineyard in one piece, planted 97% with Cabernet Sauvignon and 3% with Petit Verdot. The soil is made up of gravel and alluvial deposits from the Quaternary period of the Maïpo river. The wine has different specificities than Seña. It has an exceptional freshness despite its overexposure due to its very flat terroir.
G: What future project are you currently working on?
TB: We are currently creating a second wine for Seña. We will give further information to the market before we launch it.
G: How far along are your property(ies) in the "green transition"?
TB: Seña is a biodynamic estate. The Chadwick family is sensitive to the environment and nature. We can not apply biodynamics to the Vinedo Chadwick estate as the vines are too close to the city. However, we have done everything possible to allow nature to express itself. As a result, the yields are very low, less than 15 HL/HC.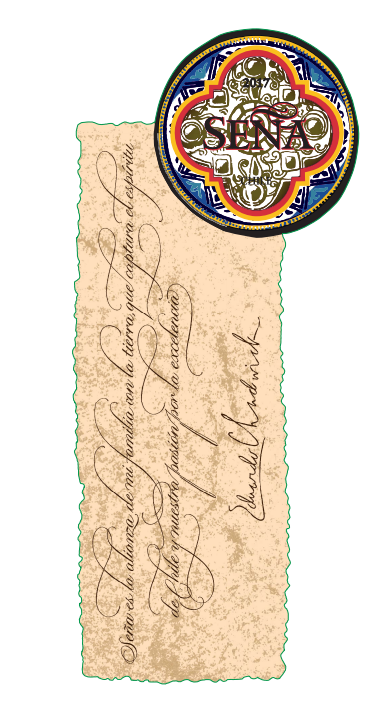 Seña (left) and Viñedo Chadwick (right) labels
---
The business
Gerda: What are your priorities in terms of business development? 
Thomas Beaucousin: Thanks to La Place de Bordeaux our distribution is spread all over the world. Canada is the only country where we sell directly through an agency.
For Seña, we have 680 customers worldwide: 280 in Europe, 180 in Asia, 220 in North and South America.
For Viñedo Chadwick we have 230 customers worldwide: 100 in Europe, 70 in Asia, 60 in North and South America.
G: Do you plan for market or new releases in the near future?
TB: In March, we had launched 10% of our Seña 2009 harvest to the Place de Bordeaux. This vintage is 10 years older than the last release in September 2021. This limited offer will be presented in a wooden box of 6 bottles of "Lenga", one of Chile's noblest varieties from southern Patagonia with a special message from the founder and a separate back label inviting wine lovers from all over the world to be part of the journey with a wine with beautiful fruit and acidity.
G: Which vintages should the market be interested in? and why?
TB: I really like the 2014 vintage which is beautiful to drink now. It gives a perfect wine and food pairing. It has a very nice acidic structure with blackberry, spices, and tobacco aromas. It is very pleasant to drink now.
G: Do you have any stocks for our customers?
Roland Coiffe answer this question: For Seña, we strongly advise young vintages that are starting to be drinkable now such as 2015, 2016, and 2017. 2019 is also the birthday vintage of Seña and it is great.
For Chadwick, it is better to drink older vintage such as 2013, exceptional vintage with an affordable price. Same for 2017, really good.

The 2019 vintage marks the 25th anniversary of Seña, showcasing its full potential in a balanced, deep, and elegant wine. It is once again the champion of Chile's Carmenere and showcases the grape, the region, and the nation.
G: What sales support materials are available to distributors to promote your wines?
TB: Eduardo Chadwick has invested in people. We have offices in Shanghai, Toronto, and for almost 2 years in Bordeaux. I am the Sales Manager, responsible for Europe, Middle East, and Africa. It's important to be close to our negociant customers to help them discover and taste our wines. In addition, I visit importers and distributors in my areas and attend trade fairs such as Vinexpo Paris and ProWein. 
 Seña website

Chadwick website

---
The tasted wines
Seña 2014 : 60% cabernet sauvignon, 16% carmenère, 11% malbec, 8 merlot and 5% petit verdot 
It has a beautiful complex nose of blackberries and liquorice. Very nice on the palate with a slight evolution that makes the wine complex. The freshness carries the wine upwards and gives it length. To be enjoyed without moderation with a nice grilled red meat.
Seña 2017 : 52% cabernet sauvignon, 15% malbec, 15 % carmenère, 10% cabernet franc and 8% petit verdot
This is, without doubt, an exceptional vintage in Chile and it is reflected in this magnificent wine! The aromas on the nose are crispy: dry leaves, black tea, and mint. The wine explodes on the palate but without heaviness. It remains elegant thanks to this complex minerality which is supported by a little sweetness. It is in perfect harmony!
Viñedo Chadwick 2016 : 97 % cabernet sauvignon and 3% petit verdot
One of the stars of the Bordeaux grape varieties expresses itself perfectly in this alluvial soil. 2016 was a cold vintage in Chile. The grapes matured slowly. Despite the cool climate, the wine has not lost its charm. The aromas are complex and every time you cover the glass and open it up again you find more. The wine is tannic. There is a lot of volume on the palate and the freshness is still there. It's beautiful! Without a doubt one of the best wines in Chile!
Viñedo Chadwick 2019 : 97% cabernet sauvignon and 3% petit verdot
After 2016, we wonder if we can go even further in the complexity of this exceptional wine! The wine has only 13% alcohol. It has all the structure of 2016 but with more finesse, balance, and volume on the mid-palate. The freshness is magnificent. This wine deserves a place in the world's greatest cellars.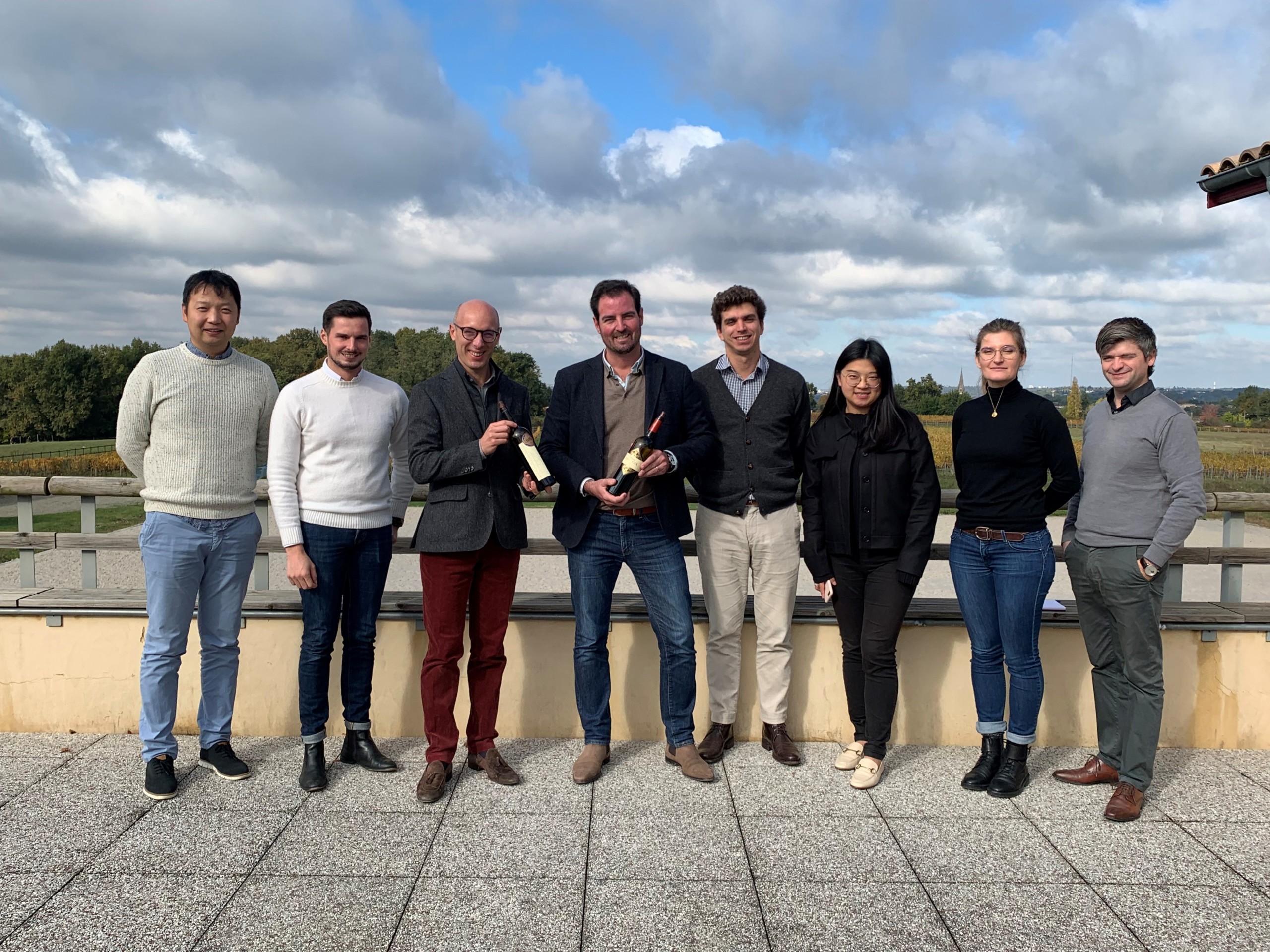 ---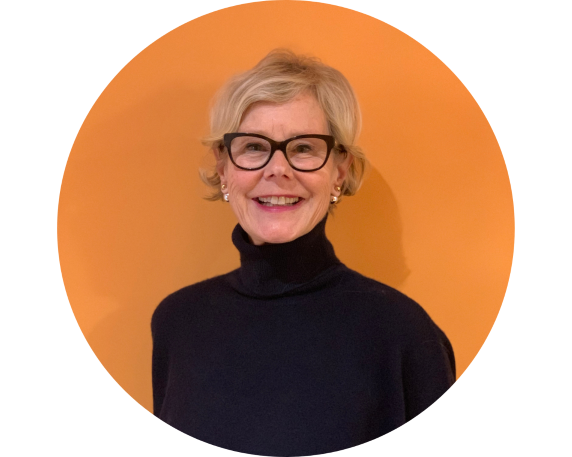 Gerda BEZIADE has an incredible passion for wine and perfect knowledge of Bordeaux acquired within prestigious wine merchants for 25 years. Gerda joins Roland Coiffe & Associés in order to bring you, through "Inside La PLACE" more information about the estates we sell.