Jean-Jacques Bonnie
Co-owner & Co-manager with his sister Véronique Bonnie
Working at the estate since 2003
Rencontré par Gerda au Château
Château Malartic Lagravière
Grand Cru Classé of Graves – Red & White
Pessac-Léognan
---
 Jean-Jacques Bonnie
Gerda: Tell us about you…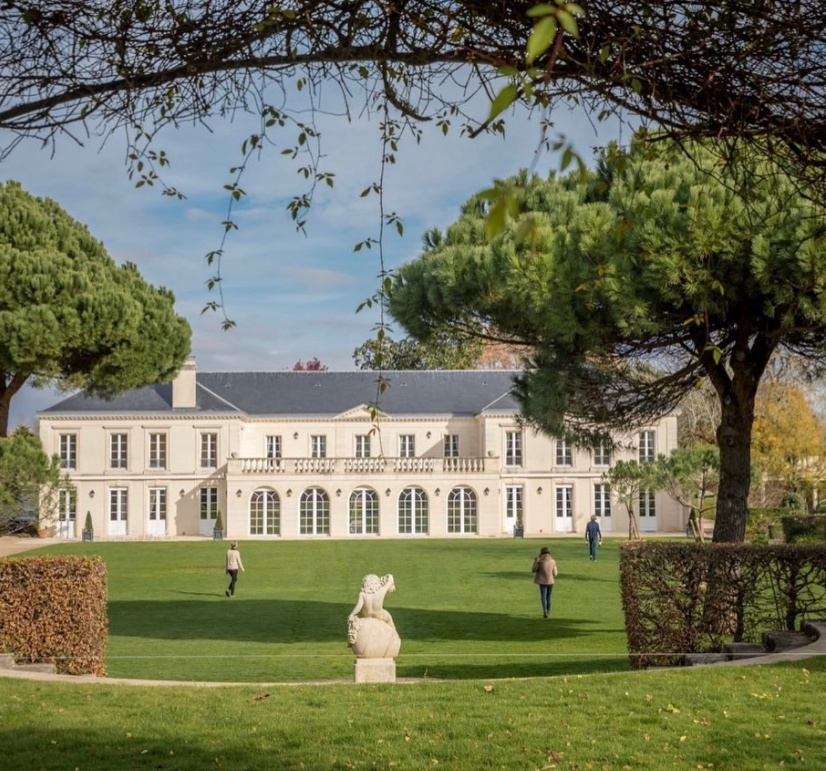 Jean-Jacques BONNIE: I am very easy and friendly but shy and reserved sometimes.
Gerda: Quels sont les principaux défis auxquels vous êtes confrontés personnellement, dans la pratique de votre métier ?
JJB: To adapt to climate changes, but also we have to know and appreciate this magnificent terroir.
---
Harvest 2021
Gerda: How did your harvest go?
Jean-Jacques BONNIE: The 2021 harvest makes me think of an American movie from the 80s Lethal Weapon with Mel Gibson. The movie starts with a high-speed pursuit, there is a lot of suspense and the hero wins at the end. This is exactly like this vintage. It was stressful for the staff. The sanitary pressure was to its maximum and the summer chaotic but everything ended well. 
We have had a little bit of frost but we immediately took off the frozen grapes. We did the same work at mid-verison to optimize the state of the vines. We also decided to order X-tri equipment (a machine that allows an automatic selection of the grapes by image vision). Thanks to this equipment, we managed to remove 10 to 11% of the least colored grapes. 
The cabernets are beautiful, probably better than 2020. We are going to do our blend with Eric Boissenot at the end of January. We will most likely put more cabernet in our Malartic. In the 70s, 55% of the blend was cabernet. We tend to be as much as possible close to that number now. Merlot has less power this year but it has a beautiful fruit.
---
The brand Malartic Lagravière today and tomorrow
Gerda: What positioning (s) do you want for your brand (s)?
Jean-Jacques BONNIE: We want Malartic Lagravière to be known thanks to its exceptional terroir quality. We aim for excellence and our terroir deserves to be recognized as such. It takes time because many years pass between the production of a vintage and the moment when the customer discovers it in the glass. I am confident.  
G: How do your wines stand out, and are unique?
JJB: Thanks to their freshness, tensions, and purity.
G: Which of your recent accomplishments would you like to share with your customers?
JJB: We changed the name of our second wine: since vintage 2019 La Réserve de Malartic is becoming Le Comte de Malartic! In the 90s, the name was 'Sillage' which was not liked by the English population. This is why we chose, in 2007, the name of La Réserve de Malartic. After a long reflection, we thought it will be more appropriate to call it Le Comte de Malartic in relation to the history of the Château. It refers indeed to the former owner of Malartic Lagravière in the 18th century.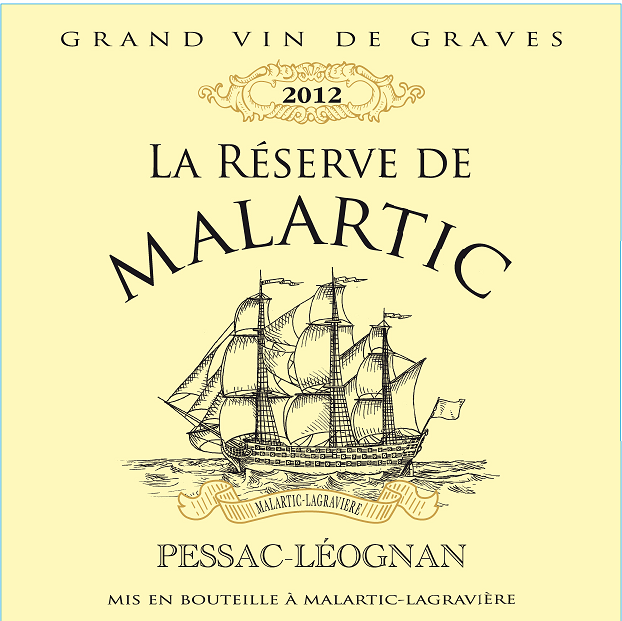 The old front label of the Second win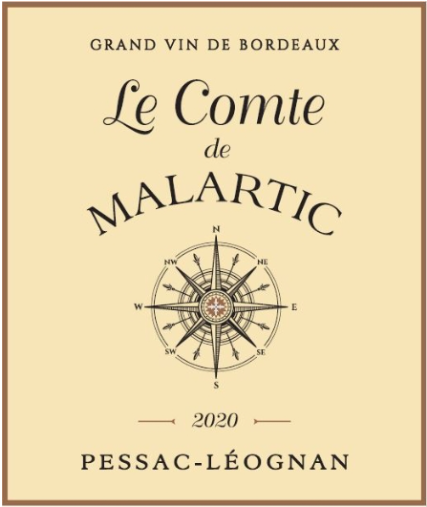 The new front label of the Second wine
G: What future project are you currently working on?
JJB: We are currently working on different technical projects such as eco-pasture. We have bought 15 goats which will be led by a shepherdess and shepherds … both Belgian. I even bought a trailer to transport them. When they have finished working in the vineyard, they will be brought to the park to graze on the grass. We already have 2 horses for the soil cultivation of our vineyards. The aim is to integrate the animals into the property.
G: How far along are your property(ies) in the "green transition"?
JJB: We are certified HVE3 (High Environmental Value 3), ISO 14001, and we are doing our best to be CRS (Corporate Social Responsibility).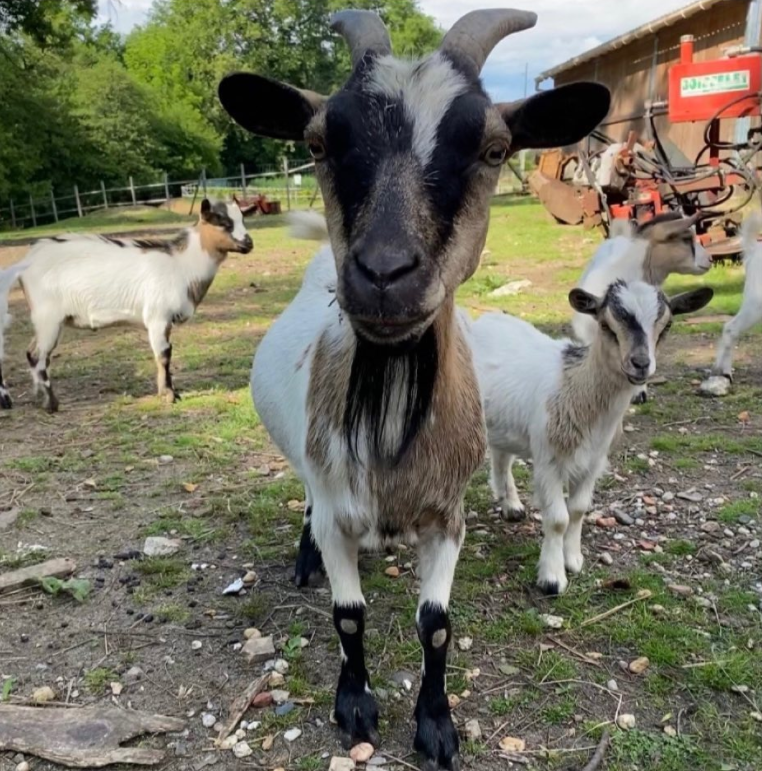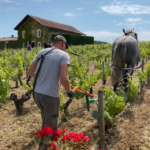 ---
The business
Gerda: What are your priorities in terms of business development? 
Jean-Jacques BONNIE: We have been asking about the sales statistics of our partner negociants for three years now. It could be surprising sometimes. Indeed, we are less distributed in Belgium than we thought (Bonnie's family is from Belgium). We are well distributed in the rest of Europe and in Switzerland. The UK has started to look at us with interest and for the US and China, there is certainly more to do. The main thing is to be distributed everywhere and it's up to us to do our best to make the brand strong and to create a spread demand.
G: Do you plan for market or new releases in the near future?
JJB: We sell 85% of our harvest in primeur. I do not want to artificially increase the prices, that is up to the market.
G: Which vintages should the market be interested in? and why?
JJB: I really like the 2014 vintage! It has a power that you would not imagine. It has a lot of freshness and pureness that are typical of Malartic. It is still young but delicious to drink now.
For the white, I will say the vintage 2016. It's not a vintage you think of at first but it's powerful with plenty of freshness too.
G: What sales support materials are available to distributors to promote your wines?
JJB: My wife Séverine manages the marketing part of the Château. We are very present on social media thanks to her. She had the idea to create a cookbook during lockdown. We sent this book around the world to our customers. We wanted to stay present in their minds.
We are developing tourism as well.
Website and instagram
---
The bottle of your heart
Gerda: If you had one bottle of your heart? 
Jean-Jacques BONNIE: Château Malartic-Lagravière 2003: the vintage of the heatwave and my first vintage with my wife in Malartic. 
I remember that hot summer very well. We started harvesting our whites on August 19th! I slept on the floor to get some fresh air. Our cellar master had his first baby the day before, on the 18th! It was an intense and stressful atmosphere. Nevertheless, the terroir did its work, making us extremely proud of these 2003. It was a great team effort! 
---
The tasted Wines
Château Malartic Lagravière 2018: This is Michel Rolland's last vintage as a consultant at Malartic. The wine has a magnificent solar nose with black fruits. The freshness is present, which is the strength of this beautiful gravelly terroir. On the palate, the wine is structured, tannic but in total harmony. As Jean-Jacques says so well, this wine is sexy.
Château Malartic Lagravière 2019: The first vintage of the consultant Eric Boissenot. On the nose, there is a little liquorice and mint. Despite the warm vintage, there are more red fruits. On the palate, the wine develops well with a long and complex finish. I wonder if this is not the greatest vintage of Malartic I have ever tasted. It is magnificent! 
Château Malartic Lagravière 2020: This vintage is in line with 2019. It has all the makings of a great wine. Nevertheless, it is still restrained. Logical, it is still in barrels! But its future will be great and beautiful… What do you want more ????
---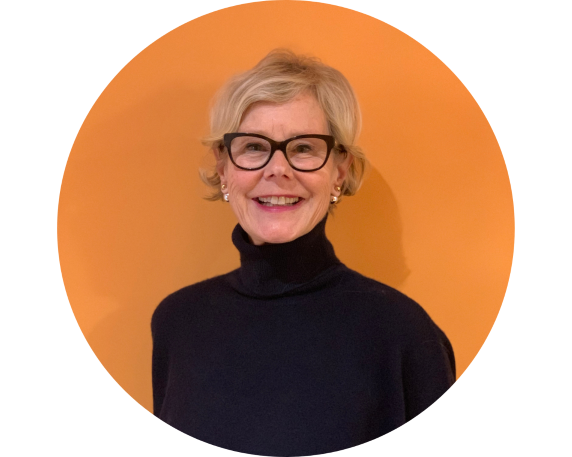 Gerda BEZIADE has an incredible passion for wine and perfect knowledge of Bordeaux acquired within prestigious wine merchants for 25 years. Gerda joins Roland Coiffe & Associés in order to bring you, through "Inside La PLACE" more information about the estates we sell.