Matthieu Bordes
General Manager – Winemaker
Working at the estate since 2013
Met by Gerda at the Chateau
Château Lagrange
3ème Grand Cru Classé en 1855
Saint-Julien
---
"Matthieu Bordes" by Matthieu Bordes 
Gerda: Tell us about you…
Matthieu Bordes: I was born in Bordeaux but not in the wine industry. My grandfather bought a small cottage in Entre-deux-mers region. There were fruit trees and a few vines. Each year, we made about 10 barrels of wine. It was a true "vin de garage". I was only 5 years old but I used to love harvesting. My love for the land began at this time. Studying oenology was therefore logical.
I am by nature a pragmatist, a landlubber, but also a worrier because this beautiful job always requires a lot of anticipation.
I started at Lagrange in 2006 as assistant manager.
Gerda: What are the main challenges you personally face, in the practice of your work?
Matthieu Bordes: Mr. Keizo Saji bought Lagrange from the Cendoya family in 1983. He was then president of the Suntory Family Group founded by his father Mr Shinjiro Torii. His son Nobutada Saji took over the management of Suntory and Chateau Lagrange in 1999 following his father's death. Mr Saji's beautiful slogan is: "living in harmony with nature". This Japanese philosophy is a daily challenge. That's why, we have sheep in our vineyards, voltaic panels and we are certified HVE (High Environmental Value) Level 3.
To make known Château Lagrange in the entire world is another challenge. Since 2003 we have set up a true strategy in this direction. We have created 350 events per year with our partners! Even in 2021, we made 225 of them.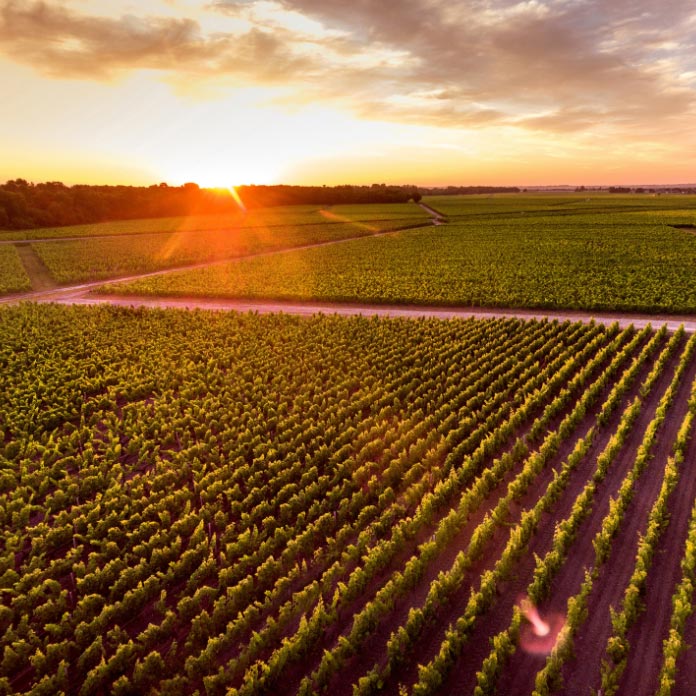 "Living in harmony with nature" M. Keizo Saji (buyer of Château Lagrange in 1983)
---
Harvest 2021
Gerda: How did the harvest go?
Matthieu Bordes: It all happened on 4 October. The weather was planned 40mm of rain and we only had 8mm. On Wednesday, October 7th there were still 50 hectares to harvest among the 118 hectares in total. Of these 50 hectares, 25 hectares are destined to make our Premier Vin.  Our Cabernets Sauvignon was able to take advantage of the good weather after October 7th.
The style… there should be a comeback to a more classic style and with decent degrees, perhaps to a vintage-like 2006 but creamier.
Don't forget that out of the 118 hectares, 2/3 is destined for Fiefs de Lagrange (whose creation dates back to 1983!) and only 1/3 for Lagrange.
---
The brand Lagrange today and tomorrow
Gerda: What positioning (s) do you want for your brand (s)?
Matthieu Bordes: To be among the best of the 3rd Grands Crus Classés. There is still a lot of work to be done to get it recognized!
G: How do your wines stand out, and are unique?
MB: Lagrange is a historical wine estate of 118 hectares that are in one piece and have not changed for 400 years. This is unique. Château Lagrange still comes from the same 40 hectares.
Our wines can be drunk after 5 or 6 years but they also have a true potential for aging which is one of the slowest of the whole appellation. The power and the finesse are our wine characteristics but also with the creamy mid-palate.
Our terroir is one the most westerly of the Saint Julien appellation and does not benefit from the river as a regulator. Our strength is to make good wines in small vintages and to be the best value for money in the appellation.
G: Which of your recent accomplishments would you like to share with your customers?
MB: We have started investing heavily in the property for 10 years to welcome our visitors: wine tourism, 14 rooms, and the presence of a full-time Japanese chef. We want to create an atmosphere of "French Living with Japanese Delicacy".
G: What future project are you currently working on?
MB: To go even further in everything we have already set up: form agroforestry to the recognition of our wines.
G: How far along are your property(ies) in the "green transition"?
MB: We are HVE (High Environmental Value) Level 3 certified, we have sheep in our vineyards and voltaic panels on our buildings. 30 hectares have been under trial since 2008, following specifications of organic and biodynamic agriculture. We are doing a lot to reduce the carbon footprint, preserve natural resources and increase biodiversity.
The exceptional ageing potential of the vintage 2016
---
The Business
Gerda: What are your priorities in terms of business development?
Matthieu Bordes: Thanks to La Place de Bordeaux, Lagrange is sold all around the world. We are currently working with 134 negociants and our wines are sold in 77 different countries: 20% in Japan, 25% in China (50% in total in Asia), 15% in France, 15% in Europe, 6 to 8% in the United States and 12 % for the rest of the world. I think we are not strong enough in the United States. It is a market that remains sensitive to vintages and scores. Parker has never liked our wines. I am developing distribution in the UK for local consumption in both wine shops and restaurants.
I am not against supermarkets, but they must be well done and respect prices. Indeed, it is a distribution channel that allows us to reach a large number of our customers in France and in Europe when it is done intelligently.
G: Do you plan for market or new releases in the near future?
MB: I work with a tariff and with stock available for sale. In 2022, I may do more staggered marketing to create a focus on our wines. There would be several hundred cases of Lagrange for sale.
Gerda: Which vintages should the market be interested in? and why?
MB: Château Lagrange 2016: it is for me a very great vintage at Lagrange. I prefer it to 2015. It is not expensive and still has an ageing potential between 20 and 30 years.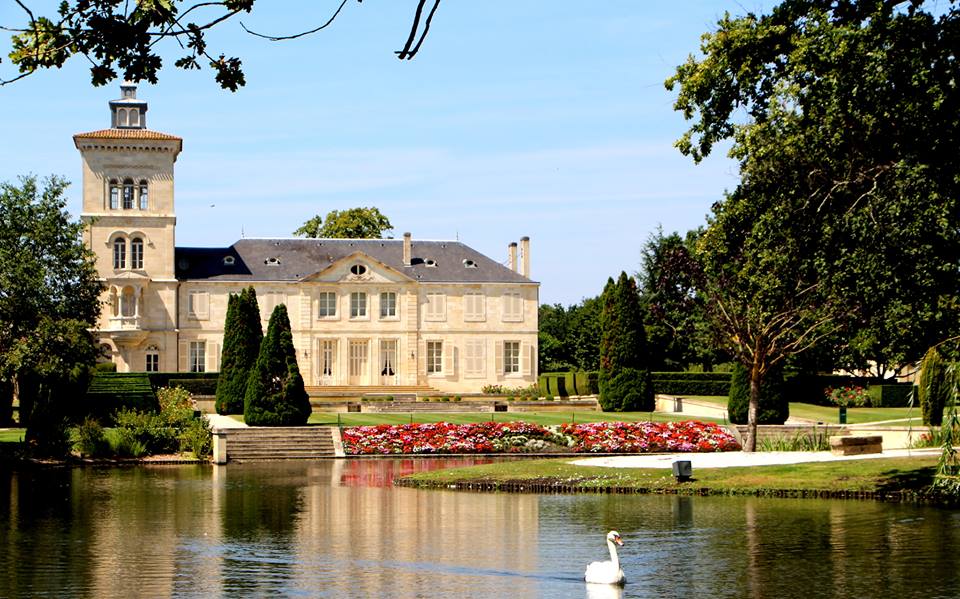 G: Do you have any stocks that our clients could work on?
MB: Your customers should look at 2018 you have in stock…
G: What sales support materials are available to distributors to promote your wines?
MB: We are active on social networks, but your clients can also contact my staff who may travel and entertain at the estate:
Site internet et Réseaux sociaux
---
The bottle of your heart 
Gerda: If you had one bottle of your heart? 
Matthieu Bordes: Château Lagrange 1986: This is an exceptional vintage that marks the rebirth of the estate and celebrates the first harvest here at the Château. This vintage shows that Lagrange can age remarkably well.
---
The tasted wines
Fiefs de Lagrange 2012: 61% Cabernet Sauvignon, 31 % Merlot et 8% Petit Verdot.
This wine has all the sweetness of a Saint-Julie. The beginning is feminine, elegant with a lovely depth.
Château Lagrange 2019: This vintage is the 120th anniversary of Suntory. This is a record for the blend with 80% Cabernet Sauvignon and a great success for Lagrange. Everything was perfect during the vineyard cycle. It has an admirable balance, the power is coated. It is ready for great ageing!
Château Lagrange 2018 : 67 % Cabernet Sauvignon, 28% Merlot et 5% Petit Verdot.
It is a sunny vintage and during which the weight of the berries was smaller than in 2016!  This concentration is reflected on the palate. The alcohol level is 14.76%, never reached at Lagrange before. The pH is at its lowest level 3.43. As Matthieu Bordes said, "we are increasingly faced with challenges such as: how to keep the drinkability of our wines; finding the balance between smoothness and freshness in a climate increasingly similar to that of Nappa."
Well done for the result as the wine is neither heavy nor pasty. The great class of Saint Julien takes over. This is the magic of this beautiful terroir!
Château Lagrange 2017 :  78% de Cabernet Sauvignon, 18% Merlot et 4% Petit Verdot. 
45% of the land was frozen in April 2017. They did a huge job marking the 250,000 vines that were frozen. These vines were harvested separately and not one berry from these vines was put into the Grand Vin.
The wine is like 2012 with moderate power, good mid-palate and good freshness. The Lagrange DNA is present but more modestly.
Château Lagrange 2009 : 73% Cabernet Sauvignon et 27% Merlot.
Aromas of liquorice and black cherry. The wine has all the makings of a great wine: rich, complex, smooth with a nice crisp freshness.
This was the first year they used optical sorting at Lagrange which certainly brought even more precision.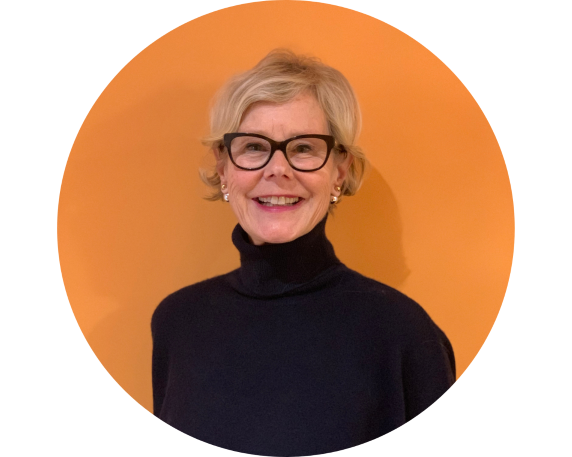 Gerda BEZIADE has an incredible passion for wine and perfect knowledge of Bordeaux acquired within prestigious wine merchants for 25 years. Gerda joins Roland Coiffe & Associés in order to give you, thanks to"Inside La PLACE", more information about the estates we sell.