Dominique Befve
General Manager until 31 oct. 2022
Working at the estate since 2001
Met by Gerda at the Château
Château Lascombes
2ème Grand Cru Classé en 1855
Margaux
---
"Dominique Befve" by Dominique Befve
Gerda: Tell us about you…
Dominique BEFVE: I am a "self-made man" who is asking a lot. Otherwise, I am very social and sociable.
Gerda: What are the main challenges you personally face, in the practice of your work?
Dominique BEFVE: Working with nature, respecting it, and helping it to make the wine as good as possible.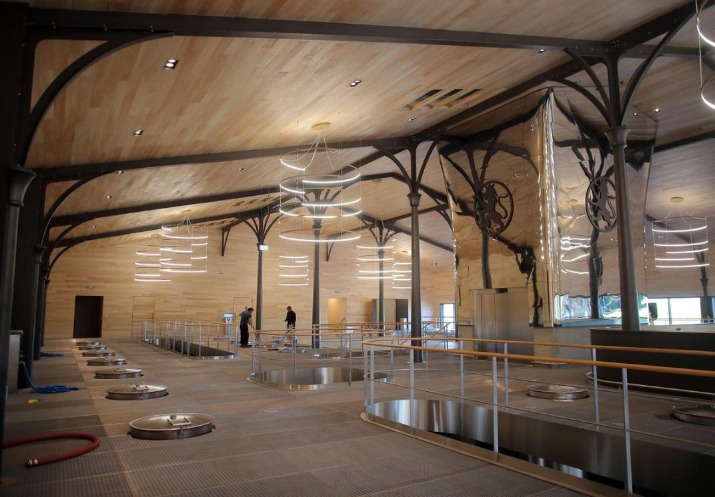 The new vat room at Château Lascombes to be opened in 2021
---
Harvest 2021
Gerda: How did your harvest go?
Dominique BEFVE: 2021 has been a tough year. There were important technical decisions to make. We set up everything to be successful: we even used a helicopter in April to fight the frost! Providentially, the nice weather at the end of the growing season saved the Cabernet Sauvignon. We have higher degrees in Cabernet Sauvigthan in Merlot this year.
---
The brand Lascombes today and tomorrow
Gerda: What positioning (s) do you want for your brand (s)?
Dominique BEFVE:We want our wine prices to match the quality in the bottle. However, it must remain affordable. Wine should be consumed with pleasure! 
G: How do your wines stand out, and are unique?
DB: Lascombes is one of the most concentrated wines of its appellation. I make the wine I love. This is why I am working with Michel Rolland since 2001.
G: Which of your recent accomplishments would you like to share with your customers?
DB :
Our new vat room has been operational since this vintage. It is equipped with 44 additional stainless steel tanks (double-walled). They are smaller and let us make more plot-by-plot vinification.
Our development in wine tourism: we have three guides now and we have redesigned the Chartreuse at the entrance of our property to welcome the visitors in a beautiful and authentic place.
G: What future project are you currently working on?
DB: We have made big investments: new cellar and wine tourism.
G: How far along are your property(ies) in the "green transition"?
DB: We let the grass grow between the rows of the vines to respect biodiversity. We are buying electric tractors. Above all, I am a good farmer with common sense: mostly, you have to adapt to the capricious climate, which is the case in Bordeaux!

---
The Business
Gerda: What are your priorities in terms of business development? 
Dominique BEFVE: We have to be present in every market. It is the case for us, even though we have a stronger presence in Asia.
The Place of Bordeaux has total freedom to distribute our wines.
G: Do you plan for market or new releases in the near future?
DB: We are thinking of launching Château Lascombes 2010 and Château Lascombes 2015 on the market.
G: Which vintages should the market be interested in? and why?
DB: 2015: a great and generous vintage that is starting to open up.
G: Do you have any stocks that our clients could work on?
DB: Perhaps offer bigger sizes with old vintages (1980, 1990), or offer new vintages like 2010.
Website and Social Network
---
The bottle of your heart
Gerda: If you had one bottle of your heart? 
Dominique BEFVE: Château Lascombes 2004, I am a technician by nature and this vintage required a lot of technical precision to make the wine as best as possible. My job is fascinating. In addition, Lascombes 2004 came out first among all the Crus Classes of 1855 and ahead Cos d´Estournel, during a blind tasting organized by Excutive Wine Seminair in the USA.
---
The tasted Wines
Château Lascombes 2015 : Nice nose of plums and blackcurrants, voluminous attack in the mouth, round and ripe. Good freshness which brings length.
Château Lascombes 2018 : Nose marked by red fruits. Straight and racy mid-palate. Nice length, which is still slightly marked by the wood.
Château Lascombes 2019 : Nice and deep nose, lovely balance. The palate is complex and structured. The wood is still here at the end of the mouth, but it is not disturbing. The wine is still in its youth.
Château Lascombes 2020 : Trilogy is ended with this beautiful vintage. The nose is more discreet: it is still a baby. Lots of volume in the mouth, there is wine here! Tannic structure is present but it is still ripe. Very long finish as well.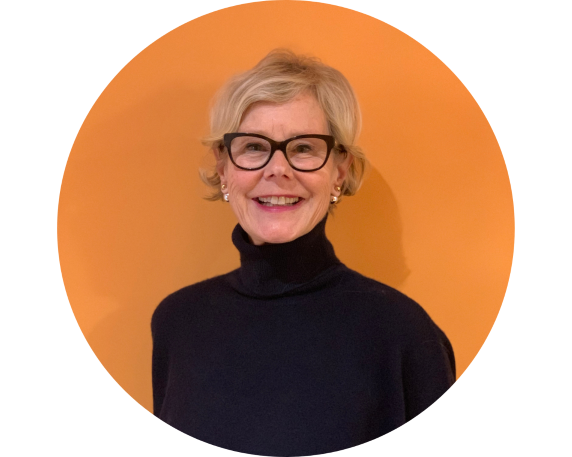 Gerda BEZIADE has an incredible passion for wine and perfect knowledge of Bordeaux acquired within prestigious wine merchants for 25 years. Gerda joins Roland Coiffe & Associésin order to bring you thanks to"Inside La PLACE" more information about the estates we sell.