Bernard Magrez
Owner
Working at the estate since 1982
Met by Gerda at the Château
Château Pape Clément
Grand Cru Classé de Graves
Pessac-Léognan
---
"Bernard Magrez" by Bernard Magrez
Gerda : Tell us about you…
Bernard MAGREZ :I am a fighter who strives for excellence. It is a real fixation. I live in uneasiness: I always want to do my best.
Gerda: What are the main challenges you personally face, in the practice of your work?
Bernard MAGREZ: Making wine faces the struggle to find the best quality possible and it is a constant search for technique and development. The whims of Mother Nature, which are more and more numerous (frost, hail, diseases), force us to go in this direction.
Beyond that, it means doing the impossible so that our friends and wine lovers find emotions as beautiful as possible in Château Pape Clément's wines.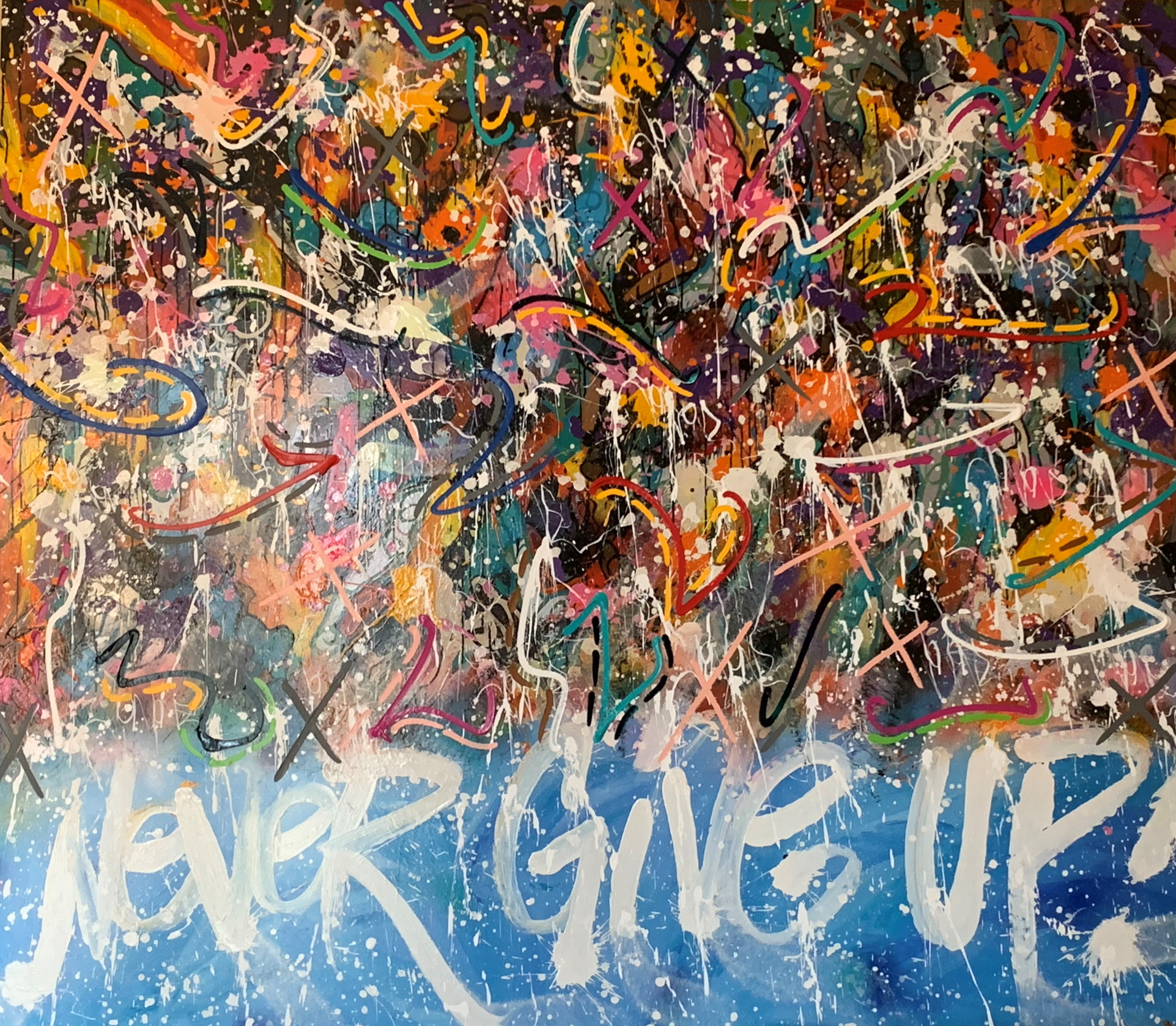 Never Give Up by Jon One at Château Pape Clément
---
Harvest 2021
Gerda: How did your harvest go?
Bernard MAGREZ: Fine, but 2021 is not an exceptional vintage. However, we must not forget, what is good today, was very good 15 years ago! We have made a lot of progress both in the vines and in the cellar, and it is all over the world.
By volume, we will make 15% less at Pape Clement but it is very different from one Château to another. At Fombrauge we will do the same amount as last year and at Tour Carnet the harvest will also be smaller.
---
The brand Pape Clément today and tomorrow
Gerda: What positioning (s) do you want for your brand (s)?
Bernard MAGREZ: I want Pape Clément to be considered as an "Icon" and a wine going beyond the exceptional. We have to create desirability, which goes through quality as exceptional as possible.
G: How do your wines stand out, and are unique?
BM: Pape Clément has an atypical terroir for the Pessac Léognan appellation. There is clay predominance to the east of the vineyard. This clay is suitable for the production of great white and Merlot and brings depth and flexibility to our first wine.
G: Which of your recent accomplishments would you like to share with your customers?
BM: To make exceptional wine, we are constantly looking for development: technical but also commercial. Wine is 50% exceptional in its quality and 50% in the selection of its distributors. You have to know the markets and the consumers. Knowing what the consumer wants is key! We have 32 sales representatives in the field who are based in 8 countries: Hong Kong, China, Japan, Belgium, Switzerland, England, Germany and the USA. They are the ones who consume the most Bordeaux wines. We have recently hired them to know our consumers perfectly and to be as close as possible to them.
G: What future project are you currently working on?
BM: I created an incubator at Château Le Sartre. There are 40 Startups. Each one of them has an economic and technical project to go even further in improving the quality of the wine. We work together a lot, it's exciting.
G: How far along are your property(ies) in the "green transition"?
BM: Today a company does not get very far if it does not care about the environment. For 6 years, we have been working with drones, which detect mildew very early. This allows us to process immediately and to reduce the number of treatments: this is Haute-Couture. But, we also have many other experiments. Research is one of our passion.
We are in HVE 3 (High Environmental Value) which is the most demanding today.
In addition to its eco-friendly vision, my business is built on social values such as "Helping the Other" which is reflected in my foundation, the Bernard Magrez Cultural Institute which supports contemporary artists and musicians.
---
The business
Gerda:
What are your priorities in terms of business development? 
Bernard MAGREZ: The estates have to create a real partnership with wine merchants on one hand and on the other hand, with their customers, in France and abroad.
The doors of our vineyards are open all the time, without interruption. We must create positive emotions for our visitors. We have to push the brand and communicate: without it, we cannot succeed today. This is why our strong symbol, the Bernard Magrez keys, are present on all our wines and all our communication media, including digital, towards which we are moving very strongly.
G: Do you plan for market or new releases in the near future?
BM: My strategy is to sell a large part of the harvest En-Primeur. The Château does not hold back the stock to increase the price by speculating. I want to avoid as much as possible that there are price differences every year. It's a question of respect for our wine-loving friends. We have been respecting this commitment for a long time, which is why our retail customers and wine lovers are loyal. The market is leading and I follow it with respect for the consumer. In life, you need to have a strategy to be successful. I am not saying mine is the best one…
Our foreign competitors, like Opus One, have understood this strategy well. They increase the price smoothly.
G: Which vintages should the market be interested in? and why?
BM: To all…!
G: What sales support materials are available to distributors to promote your wines?
Jean-Christophe Crouzet : jc.crouzet@pape-clement.com 
---
The bottle of your heart
Gerda:
If you had one bottle of your heart?
Bernard MAGREZ: Pape Clément 2016, quite simply because I love this vintage.
---
The tasted wines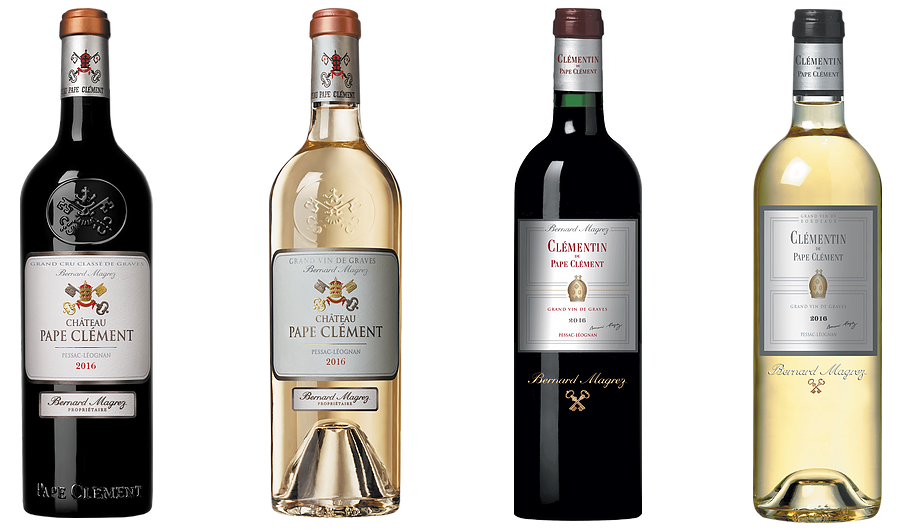 Bernard MAGREZ: Since 1993, Michel Rolland has been our advisor. He is a great friend and a magician for the assemblies. It is important to have a high-quality external view.
The whole team of Château Pape Clément is present during these tastings and everyone gives their opinion.
Pape Clement RED: 90 hectares
Pape Clément 2015: 50% Merlot and 50% Cabernet Sauvignon
Aromas of black fruits. Sweet palate with melted tannins. Beautiful feminine structure, balanced with a finish carried by a beautiful freshness. The wine is delicious to drink now but still has good ageing potential.
Pape Clément 2017: 50% Merlot and 50% Cabernet Sauvignon
A large selection in the vineyard has been made to make the best possible wine (less than 1/3 of the quantity compared to a normal vintage). Aromas of red fruits and a little bit of coffee. A crisp, fresh attack with minty notes. A fine balance through mastery of winemaking. A beautiful wine to drink in its youth.
Pape Clément 2018: 34% Merlot and 66% Cabernet Sauvignon
We begin the trilogy of exceptional vintages (2018, 2019 and 2020) with this magnificent wine! It is complex, deep, racy and very long in the mouth!
Pape Clement 2019: 47% Merlot, 52% Cabernet Sauvignon and 1% Petit Verdot
Aromas of verbena and caramel. It has a very deep structure with an impressive tannic load, racy but without being heavy. Nevertheless, what a beautiful wine! The final takes all the mouth and remains…. it remains.
Pape Clement WHITE: 10 hectares
Pape Clement 2017: 44% Semillon, 47% Sauvignon Blanc and 9 % Muscadelle.
Beautiful vintage for white wines thanks to fresh nights of August and September. Pineapple, floral, citrus and spice nose. Round attack but the freshness immediately supports the wine and the finish is long and complex. This wine is a great white wine to keep!
Pape Clement 2018: 39% Semillon, 57% Sauvignon Blanc and 4% Muscadelle.
Aromas of granite, gunflint but also mango. The wine is complex: on the palate, it expresses itself with roundness without being fat since the citrus fruit notes carry the final toward an impressive length. A great wine to keep!
Pape Clement 2019: 40% Semillon, 46% Sauvignon Blanc and 14% Sauvignon Gris.
More opened and exotic nose with buttery notes. On the palate, it is larger and it is already giving itself. It is a bottle to be enjoyed in its youth.
---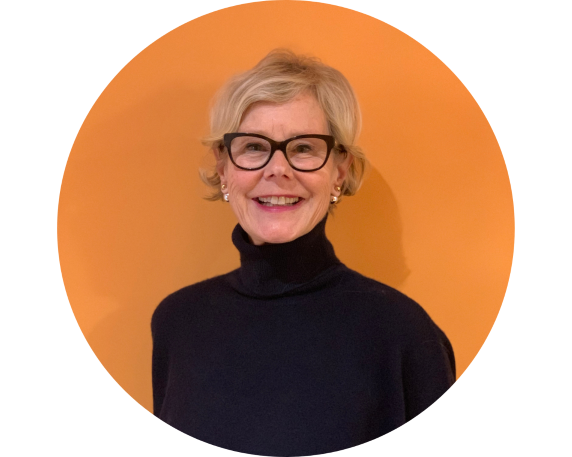 Gerda BEZIADE a une incroyable passion pour le vin, et possède une parfaite connaissance de Bordeaux acquise au sein de prestigieux négoces depuis 25 ans. Gerda rejoint Roland Coiffe & Associés afin de vous apporter avec "Inside La PLACE" davantage d'informations sur les propriétés que nous commercialisons.