Henri Lurton
Owner
Working at the estate since 1992
Met by Gerda at the Château
Château Brane-Cantenac
2ème Grand Cru Classé en 1855
Margaux
---
"Henri Lurton" by Henri Lurton
Gerda: Tell us about you…
Henri LURTON:  I am a loner who needs others.
Gerda: What are the main challenges you personally face, in the practice of your work?
Henri LURTON: Making wine is a big challenge every year. This requires constant adaptation. To make exceptional wine, you have to know how to get the best out of the great Brane Cantenac soil. I'm lucky enough to have 30 hectares in one piece on the top of Terrace IV. It is the soul of the estate which is incredible. We are more and more confronted with excessive episodes of drought or heavy showers, late frosts and sometimes hailstorms. This terroir is remarkably resilient. It is up to us to adapt as best we can, each year.
---
 2021 Harvest
Gerda: How did your harvest go?
Henri LURTON: We feel a sense of satisfaction and relief. We harvested very high quality grapes. Our soil, exceptional for its precocity and nature, enable it brilliantly. Cabernet Sauvignon has better adapted to the climate in 2021.

"Brane is a great wine synthesis. It creates emotion, pleasure and also has an incredible capacity to age."
---
The brand Brane-Cantenac today and tomorrow
Gerda: What positioning (s) do you want for your brand (s)?
Henri LURTON: The positioning of our wines is achieved through our presence in markets around the world.
My wines are a consideration rather than a price. I focus on our very large terroir: we must find a balance between the soil and the quality of the wine. It is very important our wines are drunk and not put into safes.
As for Baron de Brane, it deserves to be a wine itself. This is not a second wine! The wine comes from very qualitative plots. Its level is comparable to certain Crus Classés of the appellation.
G: How your wines stand out, and are unique?
HL: Great soils are unique in the world! My wines stay young for a very long time. They have unique aromas of black fruits and flowers. They have a fascinating aromatic power; they are balanced. Brane is a wine that does not leave you indifferent. It is a wine with an incredible tannic structure, supple but also concentrated and dense. It combines characteristics that are sometimes contradictory. Brane is a synthesis of a great wine. It creates emotion, pleasure and also has an incredible capacity to age. Brane is a wine of perfect balance, a synthesis between concentration and finesse, maturity and freshness, roundness and acidity.
G: Which of your recent accomplishments would you like to share with your customers?
HL: We have done a lot of over-grafting of Cabernets Sauvignon on the Merlots. The percentage of Cabernet Sauvignon is at least 70%. It is a magnificent grape variety made for this extraordinary soil. It has the advantage of being more resistant to climate change.
G: What future project are you currently working on ?
HL: Redoing Baron de Brane's cellar will further support the identity of this very fine wine. We are also planning to plant a few feet of Malbec and Castets on the shelf for the Grand Vin. We also plant hedges to preserve biodiversity and enhance the uniqueness of our land through the landscape
G: How far along are your property(ies) in the "green transition"?
HL: 1/3 of our vineyard is 100% organic,  1/3 biodynamic with the advice of Jean Michel Comme, 1/3 'very' supervised pest control diseases. The estate has been certified HVE (High Environnemental Value) Level 3 for several years. I trained in biology, I'm attached to nature, but I'm not ideological. I am a technician who seeks the best every year, adapting without any rush. I prefer to use chemicals when necessary. Chemicals seem less harmful than organic products, even if they are natural.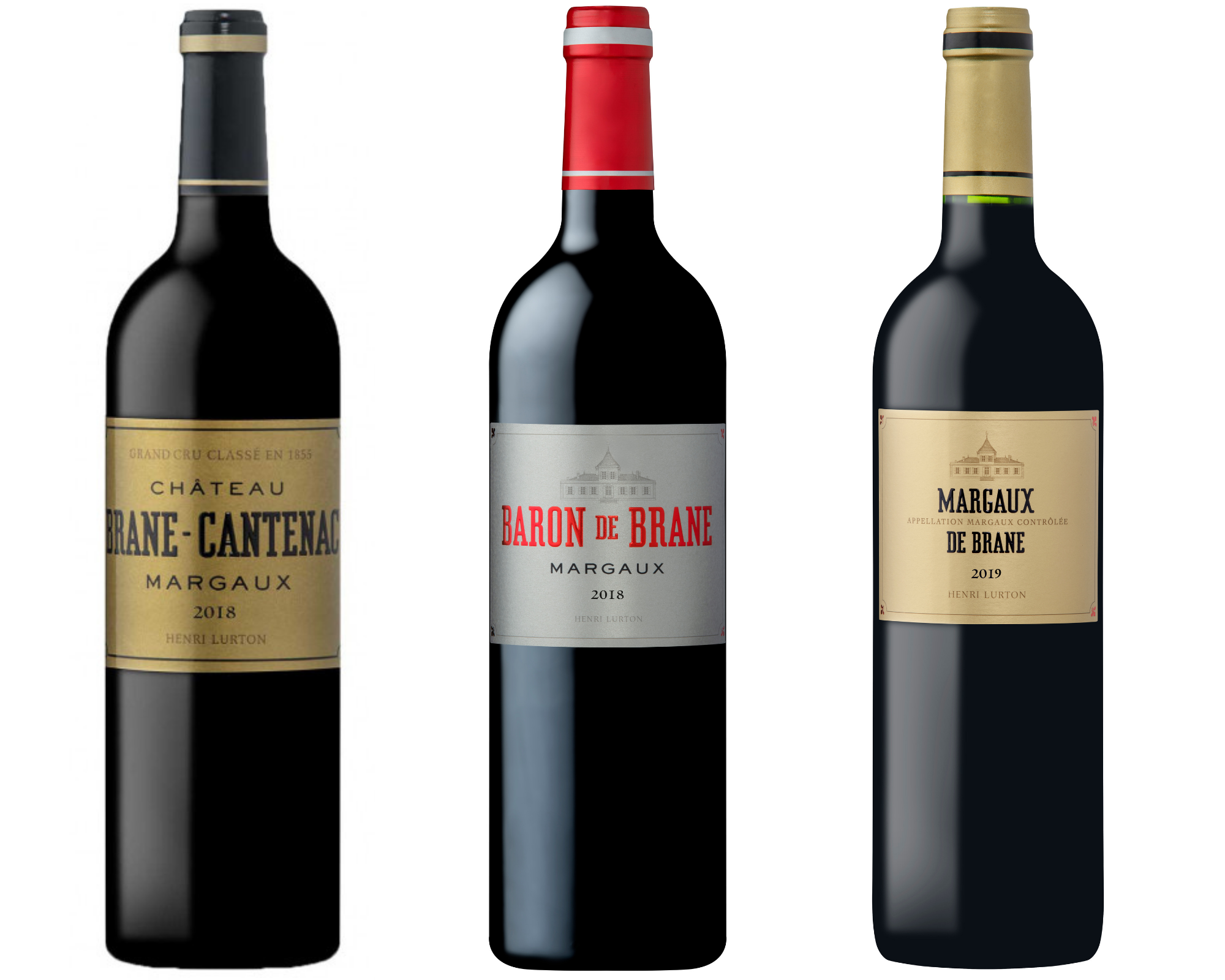 ---
The business
Gerda: What are your priorities in terms of business development? 
Henri LURTON: It is necessary to identify Premium customers. Thanks to them, our brand will shine and our wines will be placed on the greatest tables. Our price vector today does not quite match this type of clientele. Brane Cantenac must be recognized as a great wine and at the top of our appellation.
G: Which vintages should the market be interested in? and why?
HL: I really like the 2014 vintage which unfortunately remains in the shadow of great vintages like 2015 and 2016. 2014 is fruity with a nice structure. It is the ultimate pleasure wine!
G: What sales support materials are available to distributors to promote your wines?
There is the possibility of staying at the Château and organizing tastings and gatherings on request.
Contacts Châteaux
Commercial director : Marie-Hélène Faurie mhfaurie@brane-cantenac.com
Oenotourism : Claire Pefau Cpefau@brane-cantenac.com
Website and Social Networks
---
The bottle of your heart
Gerda: If you had one bottle of your heart? 
Henri LURTON: 2010 is an exceptional vintage and one of the greatest ever produced at Brane Cantenac. With this vintage, I made the choice to add more Cabernet Sauvignon in the blend (62% Cabernet Sauvignon, 30% Merlot and 8% Cabernet Franc).  It was the beginning of a path that I am still following. Since 2014, the percentage of Cabernet Sauvignon has been over 70%! In 2020, another great vintage, I even put 74% of Cabernet Sauvignon. The 2021 vintage will be no exception.
---
The tasted wines
Baron de Brane 2014 : Beautiful nose of crunchy red fruits. Nice balance in the mid-palate with an elegant freshness.
Brane-Cantenac 2014 : Deep aromas. It is still young, with a silky tannic presence. Very nice finish, beautiful length.
Baron de Brane 2011: After years where the tannins were still tight, 2011 is opening up. It is a complex wine with hints of truffles. It delights with its elegance and balance.
Brane-Cantenac 2011: This is Brane's high class! It is a racy wine with a lot of depth. Every time you spin your glass, you find different aromas. The final taste is brought up by masculine tannins, but the power in it remains elegant. It is a beautiful bottle!
Gerda BEZIADE has an an incredible passion for wine and  a perfect knowledge of Bordeaux acquired within prestigious wine merchants for 20 years. Gerda joins Roland Coiffe & Associés in order to bring you thanks to "Inside La PLACE" more information about the estates we sell.