Daniel Kiowski
Export Director
Markus Molitor : Domäne SERRIG, Vogelsang
Kabinett 2020
Grosse Lage 2020
 Germany
---
We are pleased to offer two exceptional wines from Germany: DOMÄNE SERRIG, VOGELSANG KABINETT 2020, and GROSSE LAGE 2020 from MARKUS MOLITOR.
Markus Molitor is undoubtedly one of the most talented winemakers in Moselle, alongside Egon Müller. In 2016, Markus Molitor was fortunate to acquire 25 hectares of Domäne Serrig in the Saar region. In 2018, he undertook the replanting of  20 hectares, which will be in production later. In 2023, Markus Molitor obtained permission from the German authorities to bottle his two wines, Kabinett 2020 and Grosse Lage 2020, under the Vogelsang appellation. The production is about 11,000 bottles of each wine, of which 2,400 bottles will be kept by the Domäne.
Overall, Markus Molitor owns 95 hectares of vineyards, which he has divided into 240 distinct parcels. Each year, he produces between 82 and 100 different wines, and his cellar at Haus Klosterberg in the Moselle markets 3,000 distinct references. His wines are sold in 64 countries.
The two wines from Domäne Serrig, Kabinett and Grosse Lage 2020, have been acclaimed by wine critics such as James Suckling, Wine Advocate, Yves Beck, and Vinous.
The RCA team had the immense pleasure of discovering these two exceptional wines in Bordeaux, in the presence of Daniel Kiowski, Export Director of Domäne Serrig. This provided an excellent opportunity to ask him a few questions.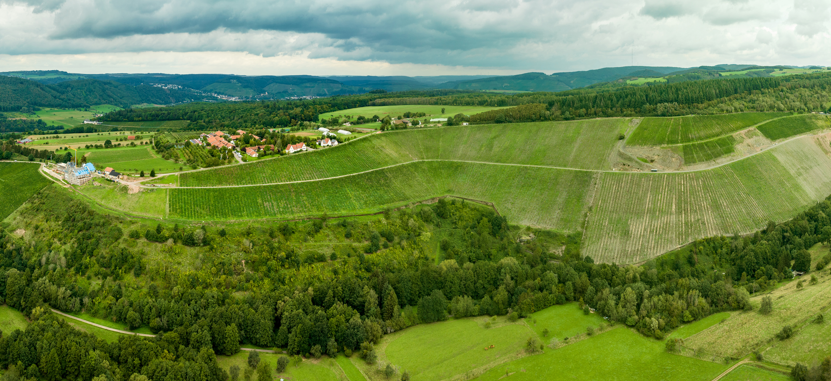 Gerda: You have chosen La Place de Bordeaux to distribute Domäne Serrig, Kabinett and Grosse Lage 2020. Why did you make this choice?
Daniel Kiowski: Firstly, we strongly believe in the power of La Place de Bordeaux. It's the best distribution system for the world's great wines. Markus Molitor produces one of the finest Rieslings in the world, and we feel we deserve a place within this incredible system. Notably, Domäne Serrig is the first major white wine, excluding champagne, to be marketed through the Place.
Secondly, although we sell our wines in 64 countries worldwide, we aim to expand our distribution network by country. For example, in Japan, we currently work with just one importer/distributor, and with the introduction of Domäne Serrig through the Place, we hope to establish new partnerships. The United States is another country where we would like to diversify distribution through our trading partners. There will be no geographic restrictions for the distribution of these two wines. The world is open.
Gerda: What are the main challenges you face at Domäne Serrig?
Daniel Kiowski: I might surprise you, but German bureaucracy also challenges us. We only received authorization to use Vogelsang, which you might call the appellation name, at the beginning of 2023. The wait was long. Moreover, the authorities required us to mention "Ehemalige Domäne Serrig" on the label, which translates to "Former Domäne Serrig". We hope to complete the extensive work at Domäne Serrig next year, so that the 2024 vintage can be vinified there.
As for climate change, it's not a major challenge for us. Markus Molitor is a dedicated man who devotes 24 hours a day to his vineyards and wines. He's a great perfectionist, with a thousand ideas a day and who might call you at any time. Additionally, climate change seems to be working in our favor, with Rieslings that maintain their freshness and complexity thanks to our exceptional terroirs and a man like Markus, who seeks perfection each year.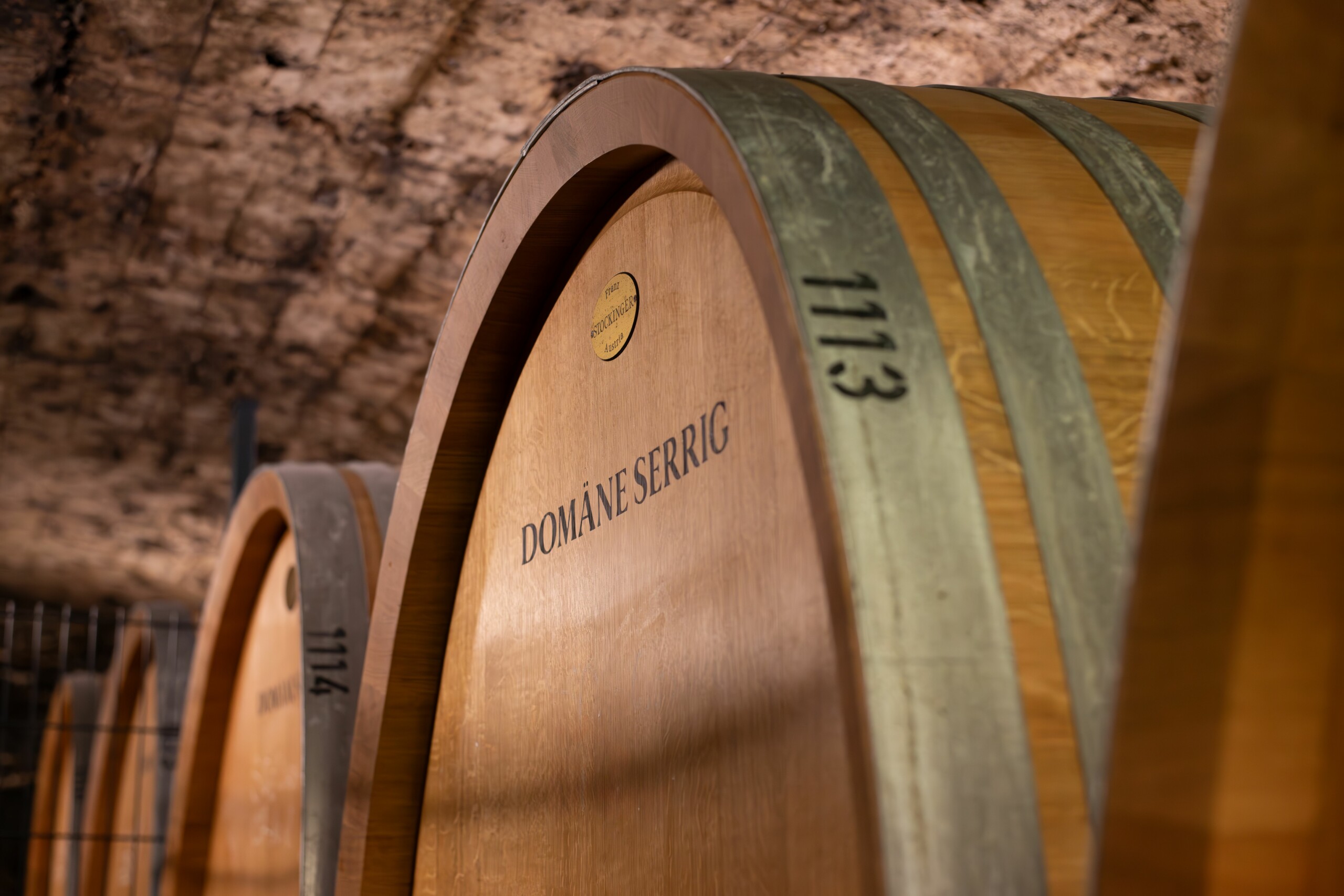 The tasted wines
Domäne Serrig, Vogelsang Kabinett 2020: The nose starts with smoky notes before opening up to nuances of white fruits, such as peach. On the palate, there's a presence of green apple, without excessive acidity.
Domäne Serrig, Vogelsang Grosse Lage 2020: The aroma is marked by white flower scents, providing a freshness reminiscent of jasmine and cherry blossoms. On the palate, a controlled, woody strength blends with notes of white fruits. The finish is persistent, accompanied by a moderate acidity.

Gerda BEZIADE has an incredible passion for wine, and possesses a perfect knowledge of Bordeaux acquired within prestigious wine merchants for 25 years. Gerda joins Roland Coiffe & Associés  in order to bring you, through "Inside La PLACE" more information about the estate we sell.