Damien Barton Sartorius 
 Co-manager
 Working at the estate since 2015
Château Léoville Barton
2nd Grand Cru Classé, Saint-Julien
Château Langoa Barton
3ème Grand Cru Classé, Saint-Julien
---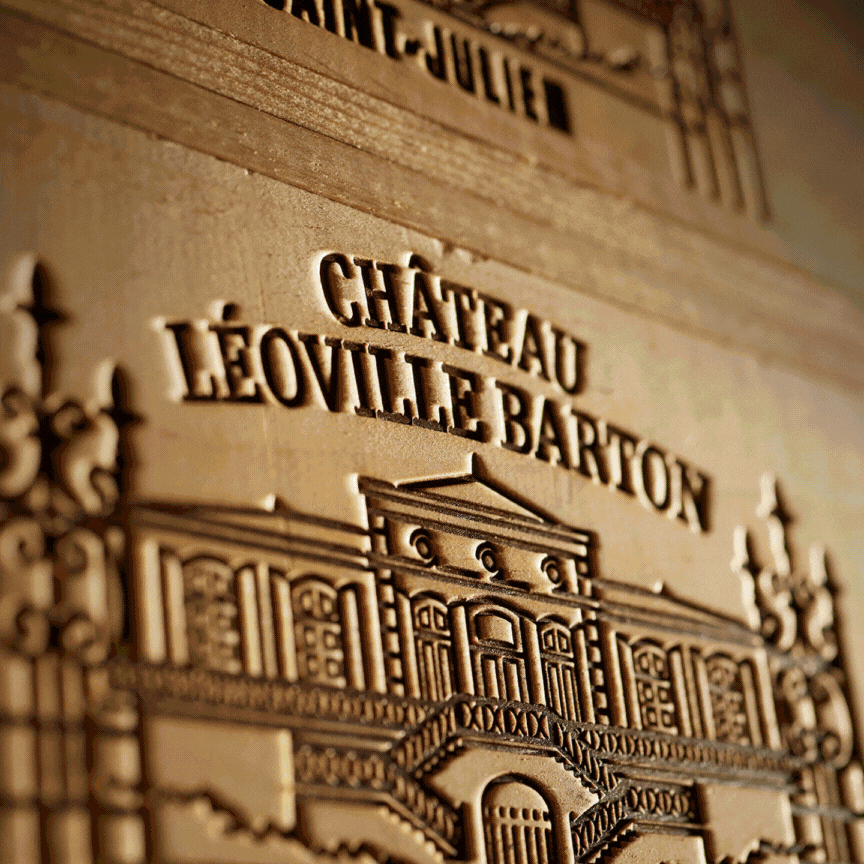 Gerda: Tell us about you… 
Damien Barton Sartorius: I'm originally from Médoc, I grew up here. I am a farmer, a man of the land. My grandparents took me on several safaris in South Africa, where I was amazed by the splendid nature and the magnificent animals. This experience inspired me with a passion for animals, and I spent a year in South Africa as a safari guide.
Gerda: What are the main challenges you personally face in the practice of your work?
Damien Barton Sartorius: The main challenge is to do everything at once. I have a team to manage, some work to do at the estate, trips to plan, and ongoing personal projects. It's a common thing among young people to want to do everything at the same time, but I believe it's important to take each project one by one. Fortunately, I have a solid team that I trust. As a family business, it's essential to be present. Plus, I like being the one who can do everything. As for my projects, I started a trading company to sell low-carbon-footprint wines, like bulk wines and bottle-return brand wines. I launched this project because I believe many people have forgotten the roots of Bordeaux. Thirty years ago, the Grand Crus Classés were not a luxury product. Today, the châteaux are masters of their destiny, but the customer is not always treated as a king. I feel compelled to launch this project to help other winemakers and to put the true principles of trade back at the center of concerns. This project pushes me to fight and find solutions to help the negociant and their customers.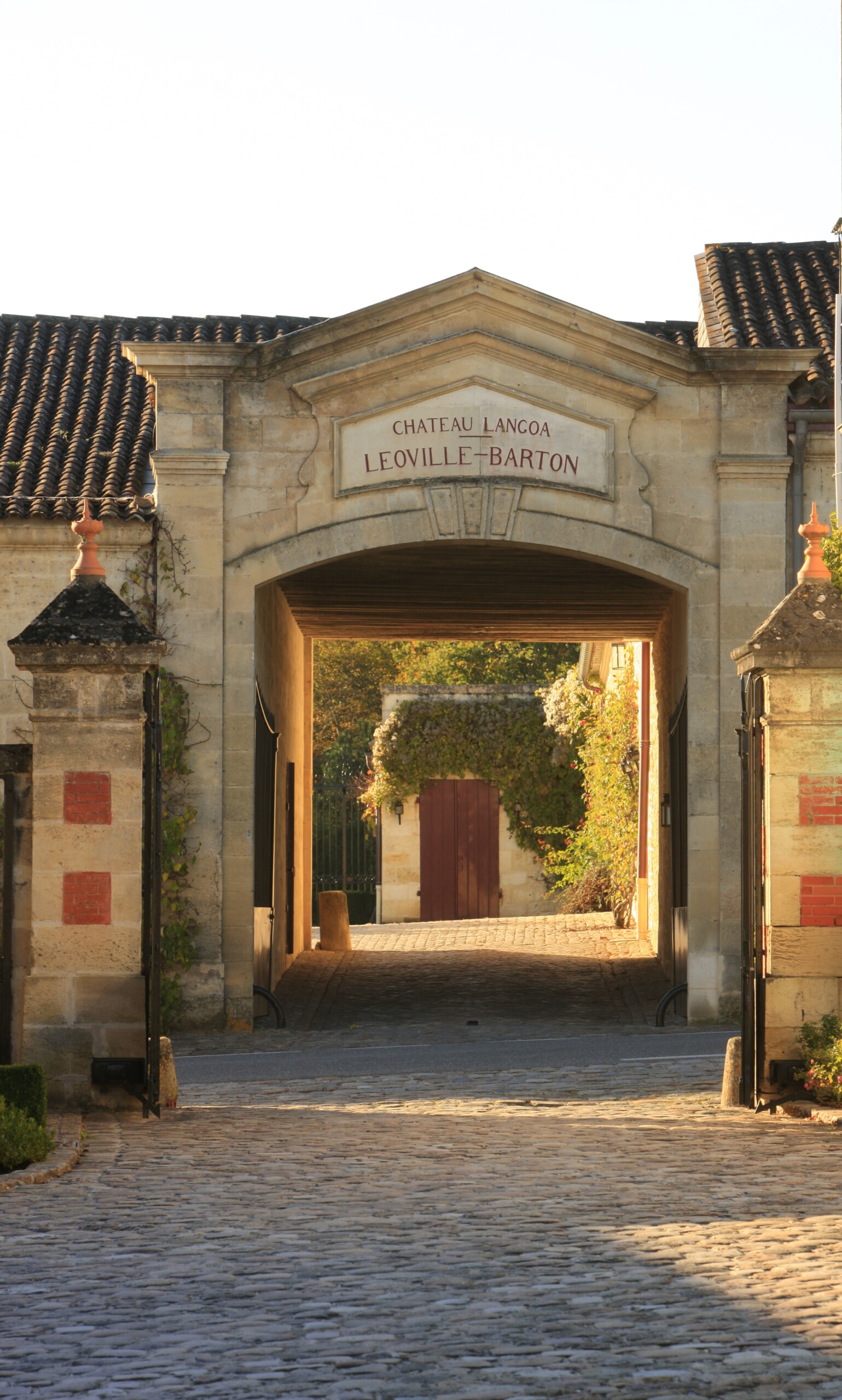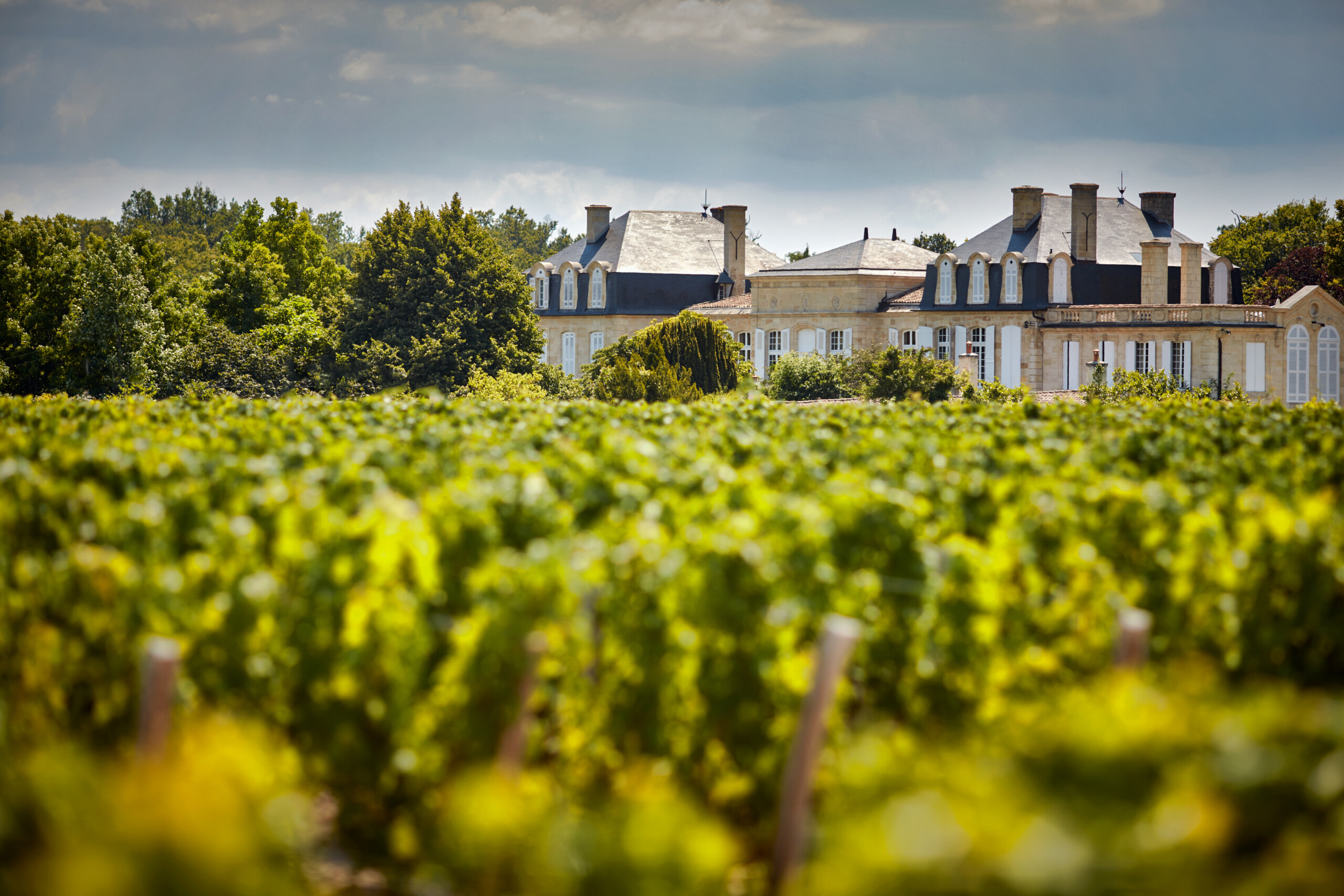 ---
Harvest 2022
Gerda: Can you say a few words about the 2022 vintage?
Damien Barton Sartorius: Drought and heat characterized this vintage. Although we unfortunately lost some trees and a few vines, overall, the vines were successfully resilient. The 2022 vintage is the first to be vinified by gravity in our new winery, and the result is magnificent. The wine has a beautiful balance with elegant tannins, and it doesn't have that "cooked" aspect like in the 2018 or 2020 vintages.
---
The brand Léoville Barton today and tomorrow
Gerda: What positioning do you want for your brand?
Damien Barton Sartorius: Our strategy is the same as the one put in place by my grandfather Antony: our wine must be drunk! We could sell Léoville Barton for twice its current price, but that would lead us to have a different type of consumer. We are not looking to earn more money to live luxuriously, nor are we in a world where ego plays a big role. Léoville Barton is in the Top 10 of the twenty highest-rated Bordeaux, and we are delighted, but our strategy will not change. Léoville Barton sells out immediately en-primeurs and provides a margin for the entire industry.
G: How do your wines stand out and are unique?
DBS: The strength of Léoville Barton is that it has never changed its style. My grandfather always highlighted its "drinkable" character thanks to its acidity, which is its DNA and makes it enjoyable. Although it may be more elegant and balanced today, its DNA has not changed. It is the acidity that carries the wine over time. Léoville Barton may not be the bottle that is talked about the most during an evening, but it is often the first bottle to be emptied. That's a great compliment for the wine.
G: Which of your recent accomplishments would you like to share with your customers?
DBS: Our new achievement is the new gravity vat house where the 2022 vintage was vinified for the first time. We now have 43 wooden vats, up from 28 previously. The new vats have capacities ranging from 200, 150, 110, and 80 hectoliters, which allows us to do more parcel vinification and with greater precision. We also have new presses that enable us to obtain a more precise press wine. Press wine is very important to us.
G: How far along are your property in the "green transition"?
DBS: We prefer to take concrete actions rather than do "green washing." At Langoa Barton, we've opted for lighter bottles, reducing transport weight by 60%. We also use locally produced boxes from Entre-Deux-Mers, free from chemicals, 100% recyclable and compostable. We charge extra for wooden cases.
Regarding our vineyards, the debate for me is not about whether or not to go organic. While I am in favor of organic, it is not the solution in Bordeaux due to our humidity levels. Copper, although a natural product, remains toxic. We prefer to use prophylaxis by taking measures to prevent the vines from catching desease. For example, we dig trenches at the bottom of the vine rows where water stagnates to prevent diseases. It's simple and preventative.
---
The business
Gerda: What are your priorities in terms of business development?
Damien Barton Sartorius: They are different for our two brands. Léoville Barton has been sold through La Place de Bordeaux for a long time. We have a significant distribution in the United States and Europe for this wine. I am very comfortable with a strong presence in Europe. If I had to go to New York to promote Léoville Barton, I would produce a carbon footprint of 5 tons, which is not eco-friendly, not only for my travels but also for the transportation of the wine. It's the same for Langoa Barton, which is sold 70% in Europe. The proximity of this market concretely reduces the carbon footprint of this wine. We want to maintain and even develop this market. The Asian market is small for us and represents only 10% of our distribution. We are comfortable with this situation.
I always think about the following question: we have been producing wine for 300 years, but what must we do to ensure that wine can still be produced in 200 years? To this question, I refuse to remain inactive!
G: What sales support materials are available to distributors to promote your wines?
DBS: Of course, we have our website and our Instagram account. I also have my own Instagram account because I really enjoy communicating directly with consumers. We need to break the mold because Bordeaux is still a bit intimidating. I love it when wine merchants call me to share their experiences or comments. This year, I decided to put a little note in each box to strengthen the connection with the consumer. We are delighted to welcome people to the property; we have received a request for a marriage proposal in the vineyard and a request to spread the ashes of someone for whom Leoville Barton was the favorite wine..
We must not forget that we are farmers, not "marketers," and we do not control anything, but we remain open and accompany changes.
G: Which vintage should the market be interested in? and why? 
DBS: The 2017 and 2021 vintages, but for different reasons. 2017 was impacted by frost, but many people forget that our terroir is protected by the estuary, and our vineyard was not affected. The grapes were able to ripen, which produced a great wine! It's like the 2011, 2012, and 2008 vintages, which were heterogeneous but very good for us. 2021 is excellent because it doesn't have too much alcohol. It has very nice, precise tannins with a lot of freshness. It's not like 2018, 2019, or 2020, which for me, are not Bordeaux wines, but remind me more of Sassicaia. 2021 is similar to 2001 and 2014, which were judged too early. It's a little bit vegetal, but that makes the wine very good. I find perfection boring!

G: Do you have any upcoming commercial releases or market launches? 
DBS: We sell 80 to 90% of our production en-primeurs. We have a pricing policy that is protective of the market. We do not put pressure on our Place partners by organizing market releases. We are not a listed company, so our approach differs from that of property directors who must meet the financial demands of shareholders. As a family company, our approach is more thoughtful and long-term.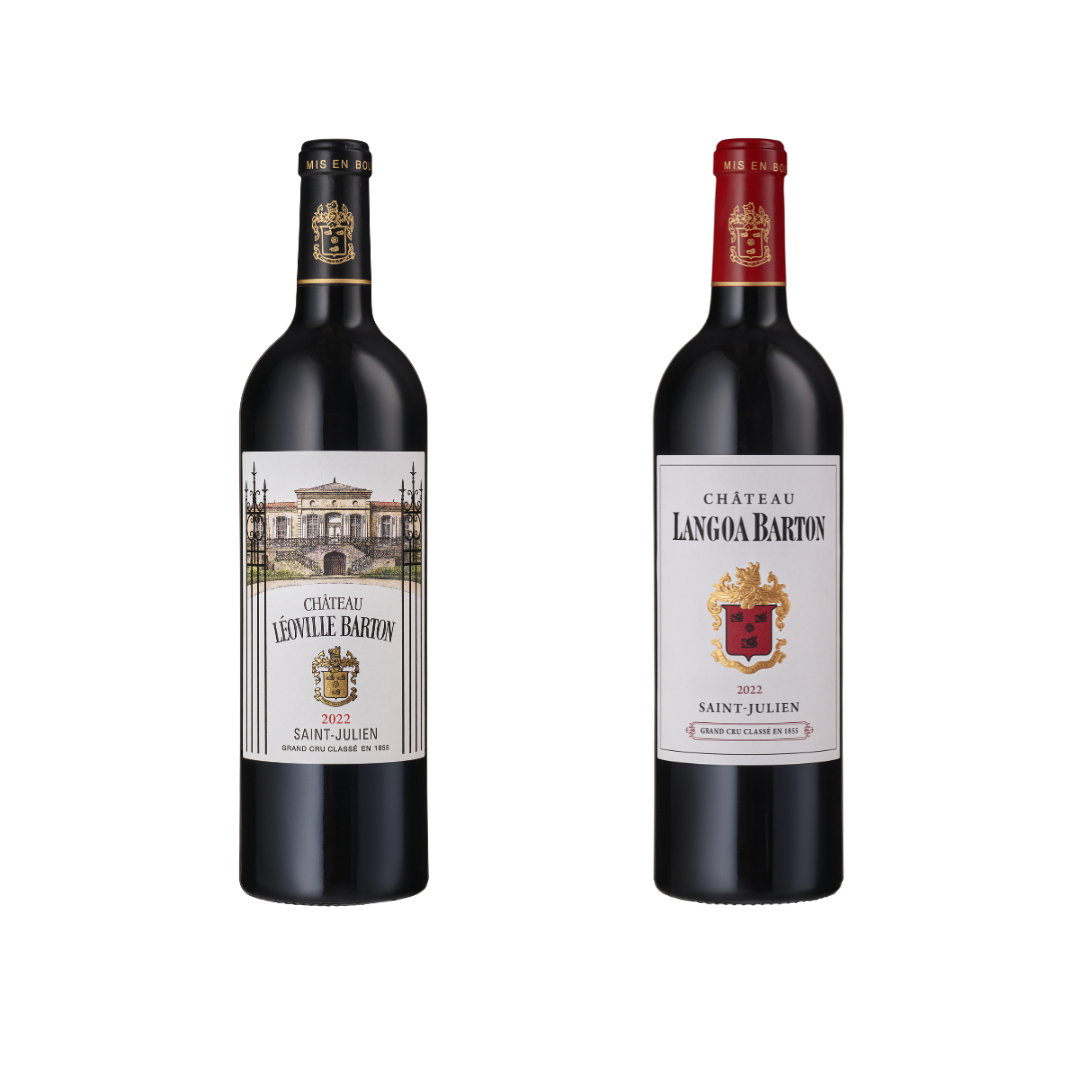 ---
Favorite  bottle of Damien Barton Sartorius
Gerda: If you had one bottle of your heart?
Damien Barton Sartorius: Without a doubt Léoville Barton 1985. This bottle has a special significance because it was one of my grandfather's favorites. Despite the very great vintages that came after, like 1989 and 1990, the 1985 remains at the top. It is an exceptional Bordeaux that ages remarkably well. It is delicate, has perfect balance, it is simply a very great wine.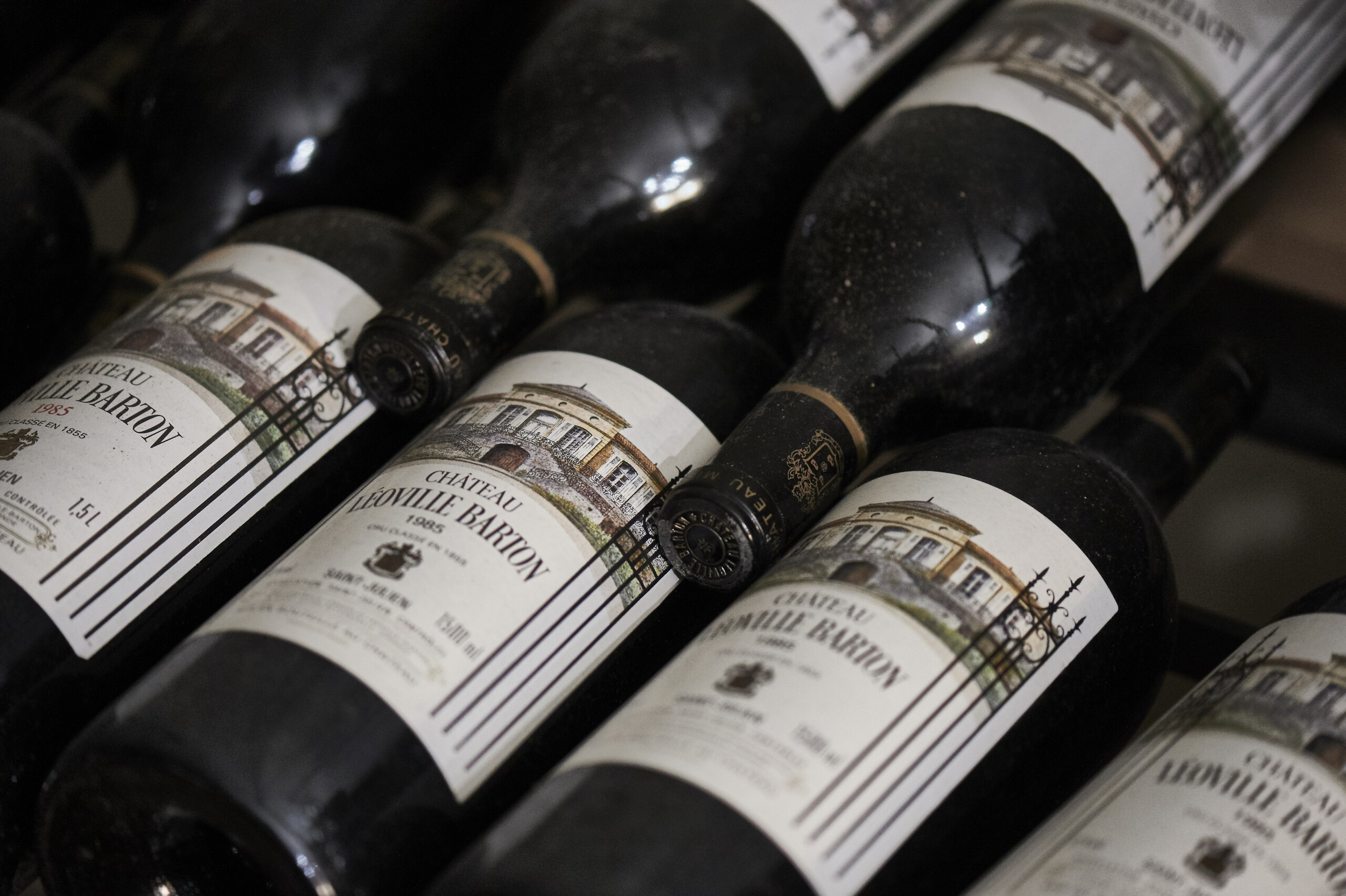 Gerda BEZIADE has an incredible passion for wine, and possesses a perfect knowledge of Bordeaux acquired within prestigious wine merchants for 25 years. Gerda joins Roland Coiffe & Associés in order to bring you, through "Inside La PLACE" more information about the estate we sell.