Hélène Génin
Director of the Estate
Château Latour
1er Grand Cru Classé en 1855, Pauillac
---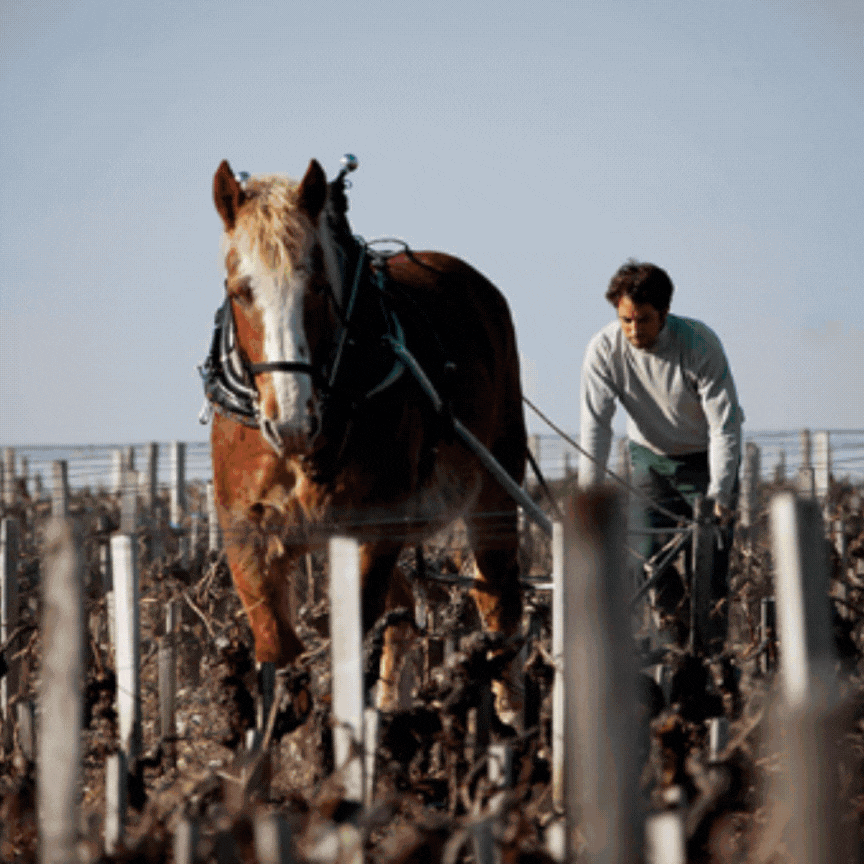 Gerda: Tell us about you…
Hélène Génin: I am originally from the Northeast of France, from Lorraine. From a young age, I knew I wanted to work closely with the land and nature. My mother worked in an information and guidance center and advised me to pursue an agricultural baccalaureate at a boarding school in Château Salins, near Metz, in 1994. After obtaining my baccalaureate, I continued into a preparatory class to enter an engineering school. Unfortunately, I failed the entrance exam and switched to a BTS in viticulture and oenology. I chose this path thanks to a passionate uncle who introduced me to the world of wine. Viticulture has both an agricultural and cultural aspect. In 1998, I joined the agronomy engineering school in Montpellier and simultaneously obtained the national diploma in oenology. As part of this diploma, I did an internship at Latour in 2001, and since then, I have never left this beautiful vineyard. Initially, I worked in the quality department and in the laboratory, paired with the cellar master. Thanks to Mr. Engerer, who wanted to entrust me with more responsibilities, I eventually became the Technical Director of the Winery. In 2014, my colleague Pénélope Godefroy left to take on the technical responsibility at the Châteaux Vray Croix de Gay, Le Prieuré, and Siaurac, while I became the Technical Director of the vineyards and the winery. SSince the 1st of January, I am also the Director of the Estate.
Gerda: What are the main challenges you personally face in the practice of your work?
Hélène Génin: The greatest challenge is human. It involves reconciling the ambitions and expectations of each individual within the team while steering them in the same direction. I need to align the team with the projects set by management.
Adapting plant material to changing climate conditions is certainly another major challenge. We are working extensively on this issue, and as someone with a technical background, I am fascinated by this problem.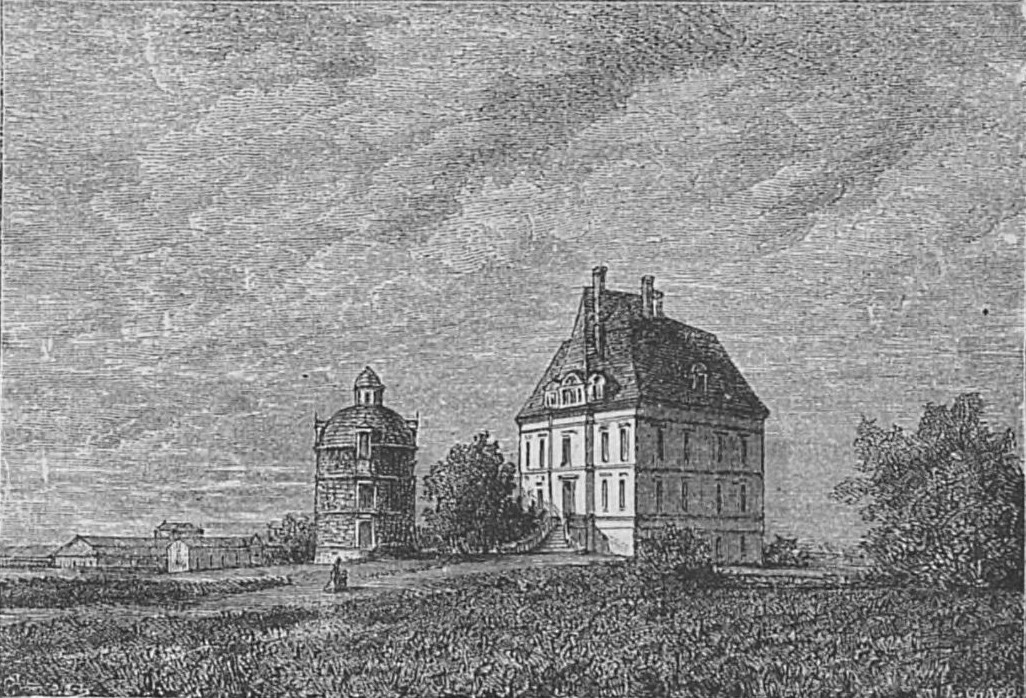 ---
The vines
Gerda: How do you approach climate change in terms of mindset?
Hélène Génin: I greatly appreciate challenges, and climate change is one among many. At Artemis Domaines, we are deeply committed to this topic. We question ourselves, as it's essential to not take things for granted. This entrepreneurial spirit enriches the entire team. Moreover, we must not adopt a fatalistic attitude. There are certainly solutions, and we are working towards ensuring the longevity of our vineyard and being able to produce great wines for aging in the future.
Gerda: You have a solid experience of over 21 years at Château Latour. What differences have you observed in the vineyards since you arrived in 2001?
Hélène Génin: The vineyards that have been managed organically and biodynamically since their planting seem more resistant to diseases (Château Latour has been certified organic since 2018). In general, the vineyard is showing more diversity. It's wonderful to see wildlife return to our vineyards, like flocks of goldfinches. It's even invigorating for all the winemakers who pass through this every day.
Gerda: How do you quantify the living nature of your soils?
Hélène Génin: We have conducted soil analyses and observed the indigenous flora, and it's incredible to see the difference. We have discovered more diverse species in our soil and the vineyard.
At the end of March, during a training session in agroecology given to the entire vineyard team, we were able to discuss with the employees the importance of diversity in the vineyards, how to manage ground cover, and, thanks to a simple spade test, observe the life in the soils. We found many earthworms, which are excellent indicators of soil vitality. By adopting this more environmentally friendly agriculture, it's essential to be more in touch with the land and to generate enthusiasm within the team.
Gerda: How many hectares are currently worked with horses, and what tasks do they perform? Do you still have tractors?
Hélène Génin: Since 2013, we have been working the 47 hectares of the Enclos with horses. Either employees from our service provider or our team work with the horses. We offer training to interested employees so that they can handle the horses. It is essential to understand the horse, the soil cultivation techniques, and the needs of the vineyard to avoid any damage. It's a pleasant but very physically demanding job.
The horses currently perform various tasks such as raising the wires or planting holes. We are working on equipment for 2024 that will allow us to roll or work on the ground cover with the horses. Of course, we still use tractors, but we alternate between them and the horses. Specifically, phytosanitary treatments can only be carried out with tractors for safety reasons and to ensure quick responsiveness. Such responsiveness is crucial when practicing organic farming.
Gerda: You apply biodynamic principles to the Enclos. Why did you make this choice?
Hélène Génin: We apply biodynamic principles to a total area of 60 hectares, which includes the Enclos and 12 hectares outside the Enclos. Our goal is to convert almost the entirety of our vineyard by 2025.
Mr. Engerer and Pénélope started trials as early as 2009. The results from tastings were conclusive enough to decide to go beyond trials. Thanks to biodynamics, the wine has gained even more in purity and finesse. It's truly incredible. Balance in the ecosystem is fundamental. It's essential to keep the vine in good health so that it can survive and fight diseases on its own. It's not straightforward, as a beautiful vine is a plant that, when stressed, gives its best. As a vine, when it's not suffering, it grows excessively and devotes all its energy to vegetation rather than the grapes it bears. Therefore, it's crucial to find a balance between manipulating this plant and respecting its natural state. All this work of observation, study, and respect is genuinely fascinating.
Gerda: Agroforestry is an important subject now. Do you implement it?
Hélène Génin: Yes, agroforestry is important to us. We have planted hedgerows, and in 2019, we organized a day of exchange on agroecology open to all our colleagues. That same year, we also interplanted field maples in a vineyard plot. The comparative studies we have conducted over the past two years indicate significant differences between the control vines and those near the maples. There is a much larger presence of beneficial organisms in the vines where the maples are planted. Over the past two years, we have also introduced the first fruit trees in four plots. The initial observations are promising, but it is important to proceed cautiously to avoid competition between the trees and the vines.
We also have a small river between our estate and our neighbor's, which is a true haven of biodiversity that we must carefully preserve.

---
he technical project
Gerda: What technical projects are you currently working on?
Hélène Génin: All our challenges play out in the vineyard. There are two aspects we've particularly focused on:
The pH of the wines and its evolution with climate change.
Maintaining the level of production.
Mass selection is very significant in all of this, so it's a topic we are heavily working on.
---
The wine
Gerda: Has the style of Château Latour changed since you started applying organic methods?

Hélène Génin: Yes, I believe we have gained in aromatic complexity in the wine. The wine has become purer and even displays floral notes. I am certain that as we continue to apply this more environmentally friendly agriculture, we will be even more pleasantly surprised over time. However, organic farming is not an end in itself. Organic and biodynamic agriculture require us to be more present in the field and to be even more attentive to observation. These two farming approaches further open our eyes to respecting the ecosystem as a whole. It's incredibly rewarding to sow seeds, plant trees, and see the environment evolve positively. This benefits not only the wine we produce but also our employees and our visitors. We collaborate with a landscape designer who has opened my eyes to our natural environment and how to integrate the wilder side of the surrounding natural areas into our vineyards.
Gerda: Could you describe an exceptional wine?
Hélène Génin: It's not easy to give a generalized description of an exceptional wine as it all depends on perception. For me, it's a wine that evokes emotions, and this could be from a great vintage or a challenging one.
Gerda: Which vintage of Château Latour stands out for you and why?
Hélène Génin: I remember very well that Mr. Engerer called me from his car. He told me he would be hosting an important guest for dinner at the Château that evening and thought of Latour 1900 in magnum. I went down to the cellar to fetch this magnum and tasted it before dinner. It was a memorable moment. The wine was of great class, refined with extraordinary complexity. As for my personal favorite bottle, it's Latour 2001, the year I joined the estate.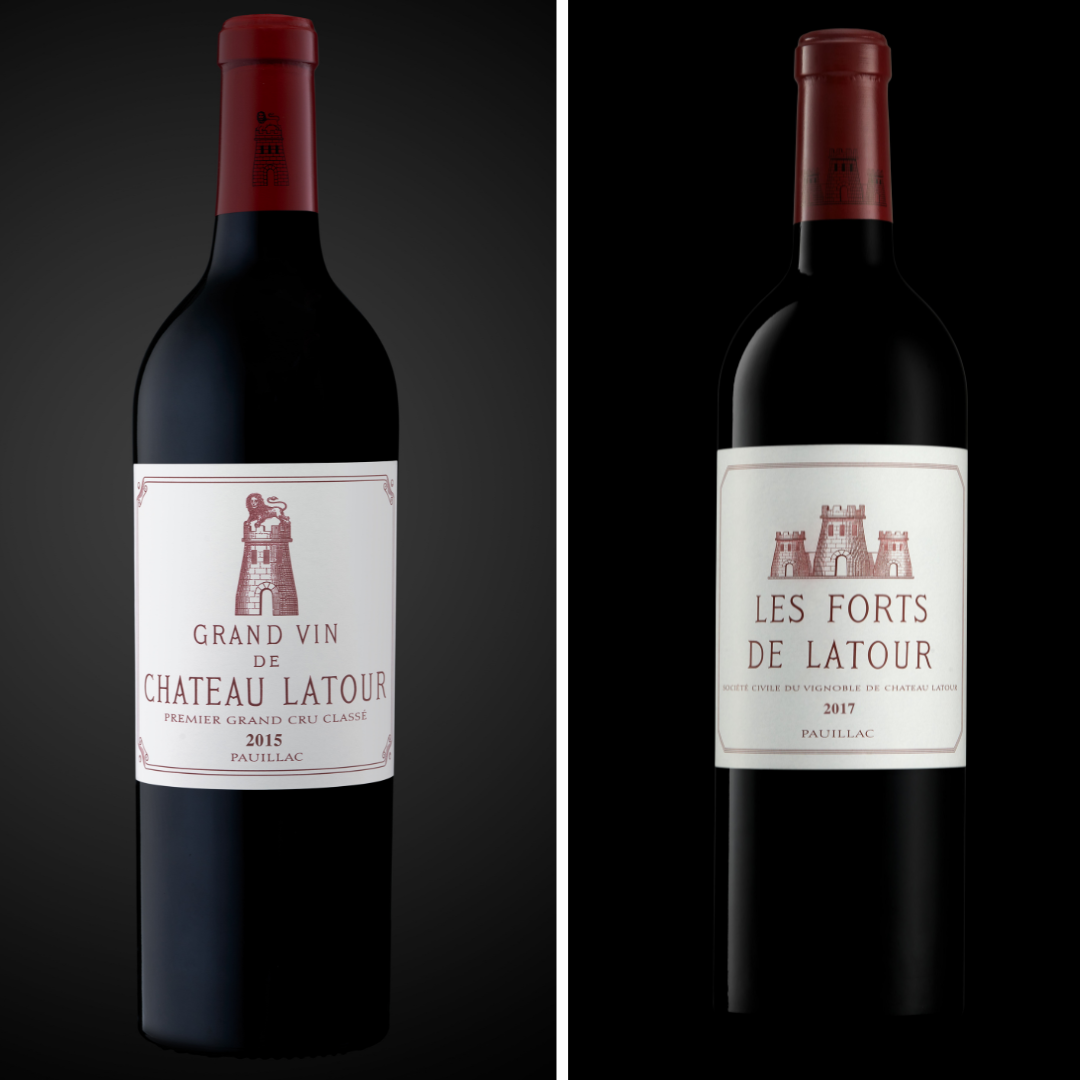 Gerda BEZIADE has an incredible passion for wine, and possesses a perfect knowledge of Bordeaux acquired within prestigious wine merchants for 25 years. Gerda joins Roland Coiffe & Associés in order to bring you, through "Inside La PLACE" more information about the estate we sell.