Céline Villars-Foubet
Owner
Château Chasse-Spleen
Moulis en Médoc
---
Gerda: Tell us about you…
Céline Villars-Foubet: I am an architect and landscaper, but it's been 23 years since I started my career within one of our family estates. I began at Citran, where I held the position of Public Relations Manager for a year and a half. Shortly after this experience, I inherited Chasse-Spleen, at a time when my grandfather, Jacques Merlaut, a merchant and owner, was still around. Thanks to him, I was able to meet the key players in the Place de Bordeaux. At home, wine was always an essential topic of discussion. Although I've always had a passion for wine, leading a large 135-hectare estate wasn't a premeditated decision. I learned a lot from my grandfather and my teams, filling my gaps in technical knowledge.
Regarding my personality, I am an optimistic and straightforward person, imbued with the family spirit that the Merlaut family passed on to me. While I might not be particularly flexible, I highly value exchanges that nourish projects. It's the commercial aspect of my daily life that intrigues me the most: the partnership with La Place de Bordeaux.
Gerda: What are the main challenges you personally face in the practice of your work?
Céline Villars-Foubet: The two main challenges are:
The Climate Change Challenge: We are at the mercy of the weather, and we have no choice but to adapt through our viticultural practices. This is a slow adaptation because the plant needs time. We are aware of the importance of having living soil; it's the best protection and ensures the preservation of our heritage, which we must protect and pass on. Due to climate change, our yields are declining, and we might need to rethink our economic model as we might not be able to produce as much in the future. The ability to produce good quantities is crucial for a cru like Chasse-Spleen. This is one of the reasons we recently purchased the 35 hectares of Château Brillette (Moulis).
The Commercial Challenge: We need to seriously reconsider the En Primeur system, even if Chasse-Spleen is a cru that's less vulnerable than others. How can we motivate and support merchants to buy Chasse-Spleen En Primeur? I am very fond of the Place de Bordeaux concept. We focus on production and the merchants on distribution, but this year's campaign was challenging. This might be a good wake-up call for us. I am open to discussions and collective thinking to find solutions that will benefit the entire profession while preserving the quality and value of Chasse-Spleen wines. We must be ready to rethink some practices, balancing between tradition and adapting to the current market needs.

---
Harvest 2023
Gerda: Can you say a few words about the 2023 vintage? 
Céline Villars-Foubet: The 2023 harvest was early and extended, spanning a month due to warm and mild weather. From September 7th to 11th for the whites and from September 14th to October 5th for the reds.
In the vineyard, the grapes taste good, especially the Cabernet Sauvignon after a beneficial light rain. At this stage, the wines are very promising: concentrated, classic, and distinctly Médoc!
The only downside is a yield lower than 34 hl/ha, equivalent of the 2022, which has been undermining our economic model for the seventh consecutive year…
---
The brand Chasse-Spleen today and tomorrow
Gerda: What positioning do you want for your brand?
Céline Villars-Foubet: My wish is for Chasse-Spleen to maintain its position as an affordable cru, accessible to a broad range of consumers. I want our wine to be enjoyed and tasted, rather than being purchased solely for speculative reasons. Chasse-Spleen has a strong reputation in France. It carries an evocative and promising name, reflecting its powerful identity. 
I believe Chasse-Spleen is a prime example of what Bordeaux does best: produce remarkable quality in adequate quantity. In the distribution range we belong to, our Bordeaux wines are not sufficiently valued compared to those from other regions. Between 15 and 30 €, we offer the best value for money in the world. Unfortunately, many brands in this price range are becoming increasingly vulnerable.
G: How do your wines stand out and are unique?
CVF: Chasse-Spleen has a distinct personality. I can always recognize the wine in a blind tasting. It is simultaneously structured, profound, and boasts a broad aromatic palette. It needs time to reach its peak. In its youth, it can appear austere with a solid structure, spicy notes, and even aromas of roses and violet. It's only after 5 years that it awakens and showcases its charm. It has a consistent DNA that always reappears. The wood never overshadows the fruit since we use new barrels in moderation, 40% for aging.
G: Which of your recent accomplishments would you like to share with your customers?
CVF: The purchase of Château Brillette in the last February, starting from the 2022 harvest, has been a significant success for us. This acquisition has allowed us to add a fourth group of superb gravels to our terroir. It's an outstanding addition. This terroir has the potential to produce some of our highest quality Chasse Spleen cuvées. Moreover, this fits perfectly with our goal of combining quantity and quality: producing more is beneficial for our economic model. The Château Brillette brand will be integrated and will no longer be used as such.
G: What future project are you currently working on?
CVF: At the moment, we are focused on several important projects. Firstly, we are conducting an audit of our soils. It's essential to increasingly move towards a living soil policy and a comprehensive agroecological approach. We want to preserve the health of our soils and promote rich biodiversity.
In terms of marketing, we are actively working on our brand identity. We aim to develop a clearer and more distinctive image in major export markets, such as the United States and Asia. It's crucial to adapt our communication strategy to better position ourselves and reach our target consumers.
Additionally, we recently hired a salesperson in collaboration with Domaines Henri Martin (Château Saint-Pierre and Château Gloria). His name is Jules Coulaud and he is based in Bordeaux. With his experience, especially his 8 years spent in New York, he has an excellent understanding of the American market. His primary goal will be to travel to the United States at least 8 times a year to work on the ground, meet our distributors, host master classes, and strengthen our commercial presence.
Thus, we are fully committed to these various projects which will contribute to reinforce our technical approach, our marketing positioning, and our commercial development.
G: How far along are your property in the "green transition"?
CVF: The ecological transition is a major concern for us, and we are actively working in this area. The uniqueness of Chasse-Spleen lies in the diversity of our soils, requiring viticultural practices adapted to each terroir. That's why we are currently conducting a soil audit to better understand their specificities and adjust our practices accordingly. Our goal isn't merely to obtain certification, but to implement tangible measures to preserve the health of our soils and promote sustainable viticulture.
Regarding the planting of fruit trees within the vineyards, we are still in deliberation. We are carefully considering this option, but we prefer to take the necessary time to study the implications and potential benefits before committing to this approach.
We are incredibly fortunate that Moulis is the smallest appellation in the Médoc, with only 630 hectares of vines spread over a total area of 20 km². This means we benefit from a privileged environment with ecological corridors, meadows, hedgerows, and forests. Biodiversity is very present in our territory, and we are extremely grateful for it. We strive to preserve this natural wealth and contribute to its development by adopting environmentally friendly practices.
The ecological transition is an ongoing process, and we are committed to continuing our efforts to minimize our environmental impact and promote the sustainability of our winemaking activity.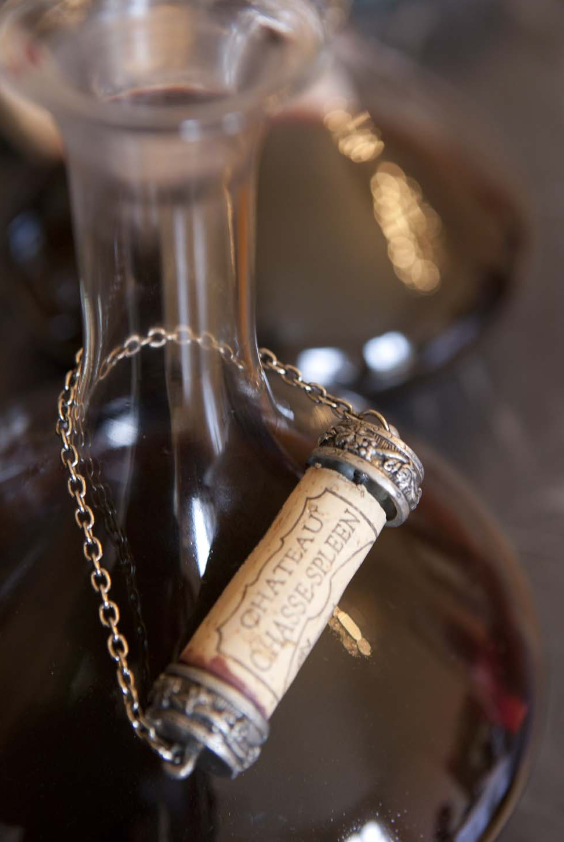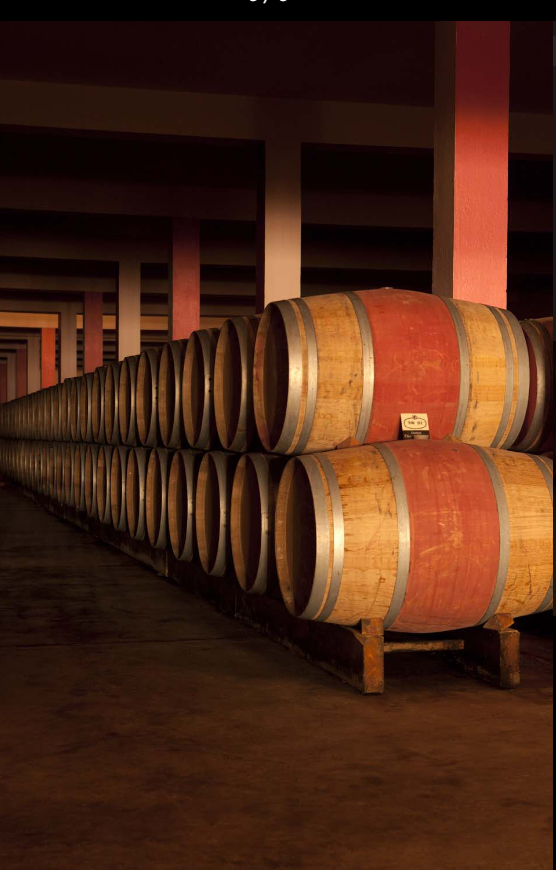 ---
The business
G: What are your priorities in terms of business development?
CVF: Our current priority in terms of business development is to strengthen our presence in the United States and Asia with the addition of Jules to our team. The United States is a very attractive and dynamic market, while Asia also offers many exciting opportunities. I have a particular fondness for the Asian continent due to its exceptional dynamism.
However, it's crucial not to focus solely on these two continents. Europe remains an important market for us, as does France. In fact, distribution in France accounts for 50% of our sales, which suits me perfectly because it's vital to be strong at home, satisfy our clientele, and be visible in the world's leading touristic country.
We are also working to solidify our relationships with our existing business partners and to explore new opportunities in other regions of the world. Our goal is to broaden our geographical presence while maintaining the quality of our business relationships and meeting the needs of our customers, wherever they may be.
G: What sales support materials are available to distributors to promote your wines?
CVF: We place great importance on hosting our distributors at our estate. It's a privileged moment to spend time together, get to know each other better, meet our teams, and understand our history. This immersion in our domain strengthens our relationship and allows distributors to better promote our wines.
We also provide samples for targeted events, allowing distributors to introduce our wines to their clientele. Moreover, I am open to creating special and targeted offers in collaboration with our business partners. I particularly enjoy meetings with sales teams, as it allows us to build a solid market strategy.
In summary, we offer various tools and opportunities to support our distributors in promoting our wines, ensuring that our collaboration is mutually beneficial and fruitful.
G: Which vintage should the market be interested in? and why? 
CVF: There are several vintages the market should pay attention to. Aside from recent vintages, the 2016 vintage is an intriguing choice. It's the last great productive vintage that is now ready to be tasted. It offers a beautiful expression and remarkable quality.
The 2017 vintage should also be considered, especially for dining establishments. It presents a fresh, classic character and is accessible in terms of price. It's a versatile vintage that pairs perfectly with dishes and offers a delightful taste experience. And finally, I cannot overlook the 2022 vintage. It's the greatest vintage we have experienced since my 23 years at the helm of the estate. I am sincere when I say that we already said this for the 2005 and 2010 vintages, but the 2022 vintage is truly exceptional. Unfortunately, the quantity produced is limited, but it will be accessible sooner than other great vintages. We are already looking forward to tasting it!
G: Do you have any upcoming commercial releases or market launches? 
CVF: For now, we don't have any commercial releases or market launches planned in the near future. However, I am always ready to collaborate with motivated partners in advance, offering them targeted deals tailored to their needs. I firmly believe it's essential to maintain a balanced relationship with our distributors and never to overwhelm them with an excessive offer. We work in harmony to ensure effective distribution and optimal showcasing of our wines on the market.
G: Do you have stocks that our clients could work with?
CVF: Regarding our inventory, we still have some quantities of the 2015 and 2016 vintages. However, between the 2016 and 2022 vintages, our stocks are limited due to the small harvests we have had.
---
Favorite bottle of Céline Villars-Foubet
Gerda: If you had one bottle of your heart?
CVF: My choice would be the 2010 vintage. At the time, it was considered the greatest vintage ever produced at Chasse-Spleen. Today, it has reached its full maturity and offers an exceptional tasting experience. Its complexity, balance, and longevity make it a remarkable wine.
Furthermore, I cannot help but mention the 2022 vintage. Our consultant, Eric Boissenot, told me that this vintage is comparable to 2010 and 2016, but with an even higher level of quality. This is a tremendous compliment from someone with a deep knowledge of Médoc wines. The 2022 vintage truly stands out and promises to be extraordinary.
Ideally, I'd like to taste a bottle from each great vintage to drink: 2005, 2009, 2010, and the younger 2015, to appreciate their regular evolution and choose according to the moment. For the 2022, we will need to be patient for at least 5 years…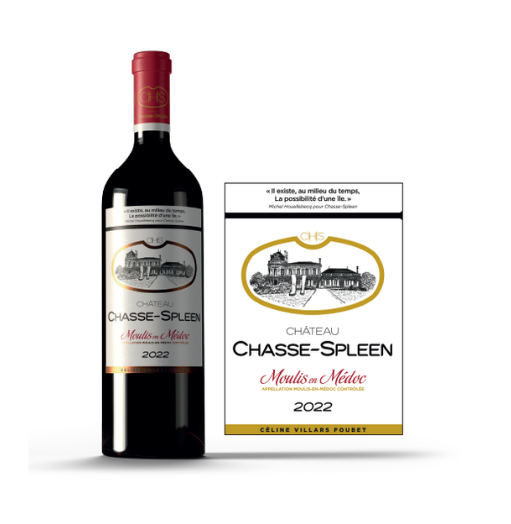 Gerda BEZIADE has an incredible passion for wine, and possesses a perfect knowledge of Bordeaux acquired within prestigious wine merchants for 25 years. Gerda joins Roland Coiffe & Associés in order to bring you through "Inside La PLACE" more information about the estate we sell.