Denise Adams
Owner
Château Fonplégade
Saint-Emilion Grand Cru Classé
---
Gerda: Tell us about you…
Denise Adams: Farming has been my lifelong passion, deeply rooted in my childhood, while my love affair with wine has endured. Witnessing the transformation in the vineyard during the growing season, watching the vines come to life after pruning, is a wonderous gift from nature. As a trained painter and passionate enthusiast of cooking and gardening, I now channel all of my love and devotion into the art of crafting exquisite wines. I also relish the exciting world of property ownership, where I am engaged in winegrowing and winemaking, collaborating with La Place partners, traveling to promote Château Fonplégade, and joyfully extending a warm welcome to guests at the estate.
Gerda: What are the main challenges you personally face in the practice of your work?
Denise Adams: My vineyard is a constant presence in my mind, as I persistently seek ways to improve and attain perfection. I often wake up in the middle of the night with new ideas to pursue. Setting goals is crucial in life because, without them, we will likely miss out on valuable opportunities.
As an American in Bordeaux, I aim to create a cohesive and passionate team that feels like family. We work together toward common goals, which include an eagerness to learn, an open-minded approach, and an understanding of how to work with Americans, who like to think outside the box.
In my management style, honesty and integrity play a vital role, complemented by regular communication with my team. Each week, I send a comprehensive email to ensure all team members are included, fostering a sense of teamwork and active involvement. I prioritize an inclusive approach, ejecting top-down management, to assure every team member feels valued and engaged.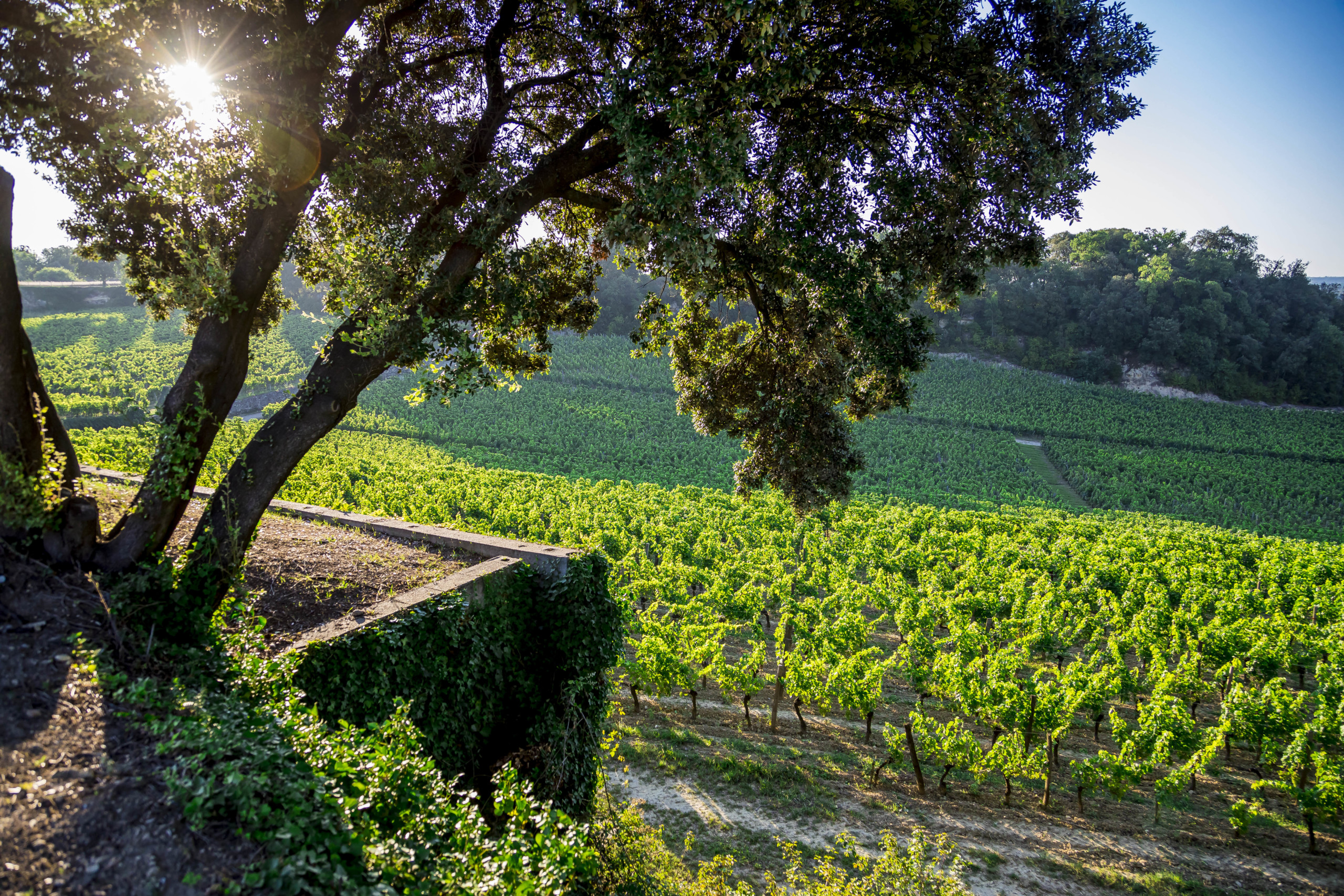 ---
Harvest 2023
Gerda: Can you say a few words about the 2023 vintage? 
Denise Adams: Harvest 2023 is shaping up to be a beautiful vintage for Château Fonplégade, with a nice balance between quality and quantity, fresh fruit aromas and excellent extraction producing exceptional color. This is clearly a winegrower's and winemaker's vintage!  
As for the vineyard, we noticed distinct identities from each block, particularly on our clay and limestone soils – and we performed even smaller picks within each block for optimal results. The weather, however, required excellent preparedness and flexibility on our part.
In the cellar, we notice higher than normal quantities of tannin, which will demand great precision in vinification.  The alcohol levels are looking to be between 13.5 and 14% and we have one of the highest quantities on record, in general, and one of the highest qualities of Cabernet Franc.
We look forward to nurturing and watching this vintage develop over the next months.
---
The brand Fonplégade today and tomorrow
Gerda: What positioning do you want for your brand?
Denise Adams: Our ultimate goal is to create wine of unparalleled quality, surpassing all standards set before us. Meeting this objective entails more than just implementing exceptional vineyard practices; it also involves fostering a positive work environment for our staff. Yet, what it currently lacks is sufficient exposure to our remarkable story. Nestled amidst First Growths vineyards, we are exhilarated to witness the vineyards reclaiming their former glory through our biodynamic farming practices. This compelling narrative is one that we must share with a broader audience.
G: How do your wines stand out and are unique?
DA: Every time I taste our wines, I am struck by the freshness, saltiness, and minerality of the merlot and cabernet franc grown on limestone. I believe that the limestone soils and our biodynamic farming practices contributor significantly to this character. By embracing a philosophy that promotes life and vitality in the soil, we fortify the immune system of our plants, while cultivating a diverse range of vegetation that surpasses the benefits of a monoculture.
G: Which of your recent accomplishments would you like to share with your customers?
DA: We have done a tremendous amount of work in the vineyard. Over the years, we have harvested block by block, then row by row, and today we harvest vine by vine. We are meticulous about every detail. We are expanding our cabernet franc vines with the goal of having 20% cabernet franc.    
We use less new oak for aging. Since 2008, a portion of our wine has been fermented in concrete eggs, while starting from 2017, we have allocated 10% of our production to be fermented in terra cotta amphoras.
We are currently constructing a new biodynamic preparation building with plans to use this area as a learning/education center for our guests, negotiants, colleagues, partners, and journalists.
Corinne Comme is our biodynamic consultant and Stéphane Derenoncourt is our winemaking consultant. Stéphane is involved in the final blending. There is a good synergy between both of them.
We host guests at the estate by appointment only (we were among the first in the region to do so). We believe that a visit to our château should be memorable. It is our style to create memories that will be cherished long after the visit is over. As part of our commitment to excellence, we make it a point to engage in a brief conversation with our guests before confirming their reservations. This allows us to understand their preferences and expectations, ensuring that we can tailor their visit to their specific desires. By taking the tie to connect with our guests prior to their arrival, we can carefully craft an experience that exceeds their expectations.
G: What future project are you currently working on?
DA: We have embarked on a process of further isolating specific blocks and implementing a vinification method using smaller concrete vats. While I can only provide limited information at this stage, this decision necessitates a redesign of our vat room to accommodate the increased space requirements.  This strategic move is driven by our unwavering commitment to crafting the finest wines imaginable. By isolating specific blocks, we can focus on optimizing the unique characteristics of each vineyard section, enhancing the overall quality and expression of our wines. The use of smaller concrete vats allows for precise control over the fermentation process, leading to the creative of exceptional wines with unparalleled complexity and depth.
G: How far along are your property in the "green transition"?
DA: Château Fonplégade has been certified organic since 2013 and biodynamic since 2017. We were one of the pioneers of biodynamic farming in Bordeaux together with Pontet Canet and Palmer.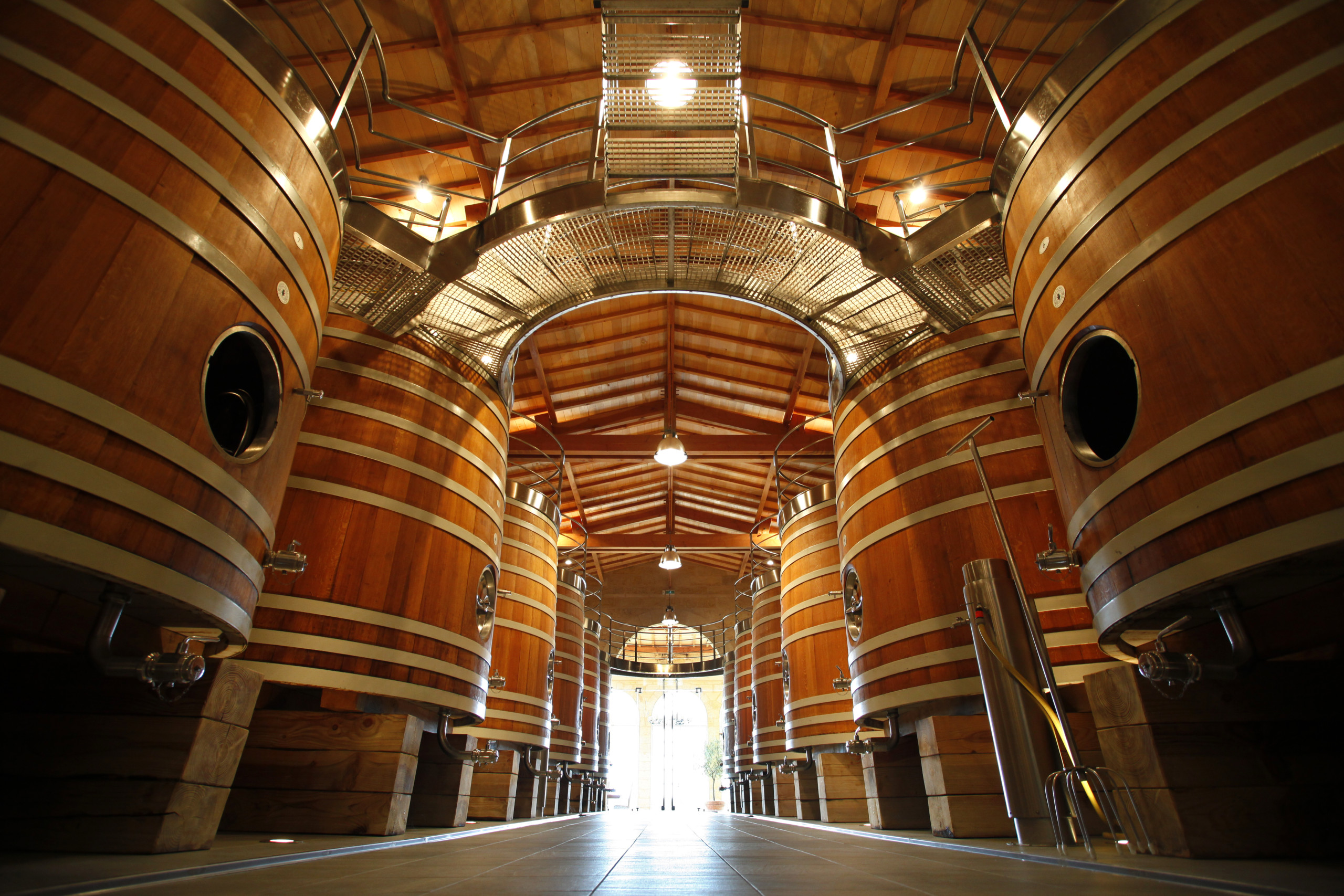 ---
The business
G: What are your priorities in terms of business development?
DA: No surprise, Château Fonplégade is well distributed in the USA, with 60% of our total sales. We need more international exposure, especially in China and Japan. The UK is the highest development market. France is one of our lowest markets, which is surprising because the former owner of Château Fonplégade, Armand Moueix, was also a négociant and sold 90% of the crop each year in France. We need to develop our domestic market as well.
During the annual meeting with our 10 negociants of La Place, I consistently emphasize the importance of expanding our distribution channels to ensure the availability of our wines in establishments that prioritize quality. Specifically, I express the desire to see our wines in more renowned restaurants, wine shops, and even on airlines. It's worth noting that Château Fontplégade is already being offered onboard Lufthansa flights.
However, I do have some concerns regarding the online market. Given that our average retail price is €70, the competitive pricing on the internet, especially for individual bottle sales, can sometimes undermine the overall image of Château Fontplégade and pose challenges to our business.  While competition is an inherent part of any market, it is essential for us to maintain the value and prestige associated with our brand.
G: Which vintages should the market be interested in? and why?
DA: I would like to mention two vintages. First, 2016–it is beautiful. Not long ago, I decanted it 40 minutes before dinner. The roundness of the tannins is well-integrated, velvety, and the wine is still very young. It is a wine I want to share. I would also like to mention 2017. In 2017, we produced only 40% our usual output. Regardless, the château will always prioritize the quality. We never compromise on the standard of grapes used in our production. Our goal is to enhance trust in Château Fonplégade through increased education.
G: What sales support materials are available to distributors to promote your wines?
DA: We provide leaflets and videos that introduce consumers to Château Fonplégade showcasing our vineyard, location, and neighbors. Our passion for or property drives us to share it with our customers.
We actively participate in various events, including the renowned wine auction in Naples, Florida as well as events in New York. I oversee the USA and the UK, while Hakima Dib, deputy manager, covers Asia and Europe, and our technical director Romain Gonzalez also represents Château Fonplégade.
G: Do you plan any releases in the near future?
DA: We sell 85% of our production en Primeur each year and the remaining 15% are physical stocks that we will release four or five years later. These older vintages are important for restaurants. In September of each year we release a library wine to our negociants.
G: If you had one bottle of your heart?
DA: It is hard not to mention ADAMVS, our property in the Napa Valley. The 2011 vintage, our second release, was initially misunderstood and considered disappointing by many. However, journalists now acknowledge their mistake, recognizing that the vintage is exceptionally good. We always believed in its potential, just like when. your child who you keep pushing forward till the moment they come into their own. (or until they reach their full potential.)
Moving on to Château Fonplégade 2016, it felt like a significant milestone, a deep breath that signaled our progress." The vintage marked the moment when Château Fonplégade truly found its identity, and it filled me with pride. Wine writer Jane Anson beautifully highlighted this transformation in her article about Château Fonplégade. The Château came to life in 2016. This year is a distinct turning point, like a ship heading in the right direction.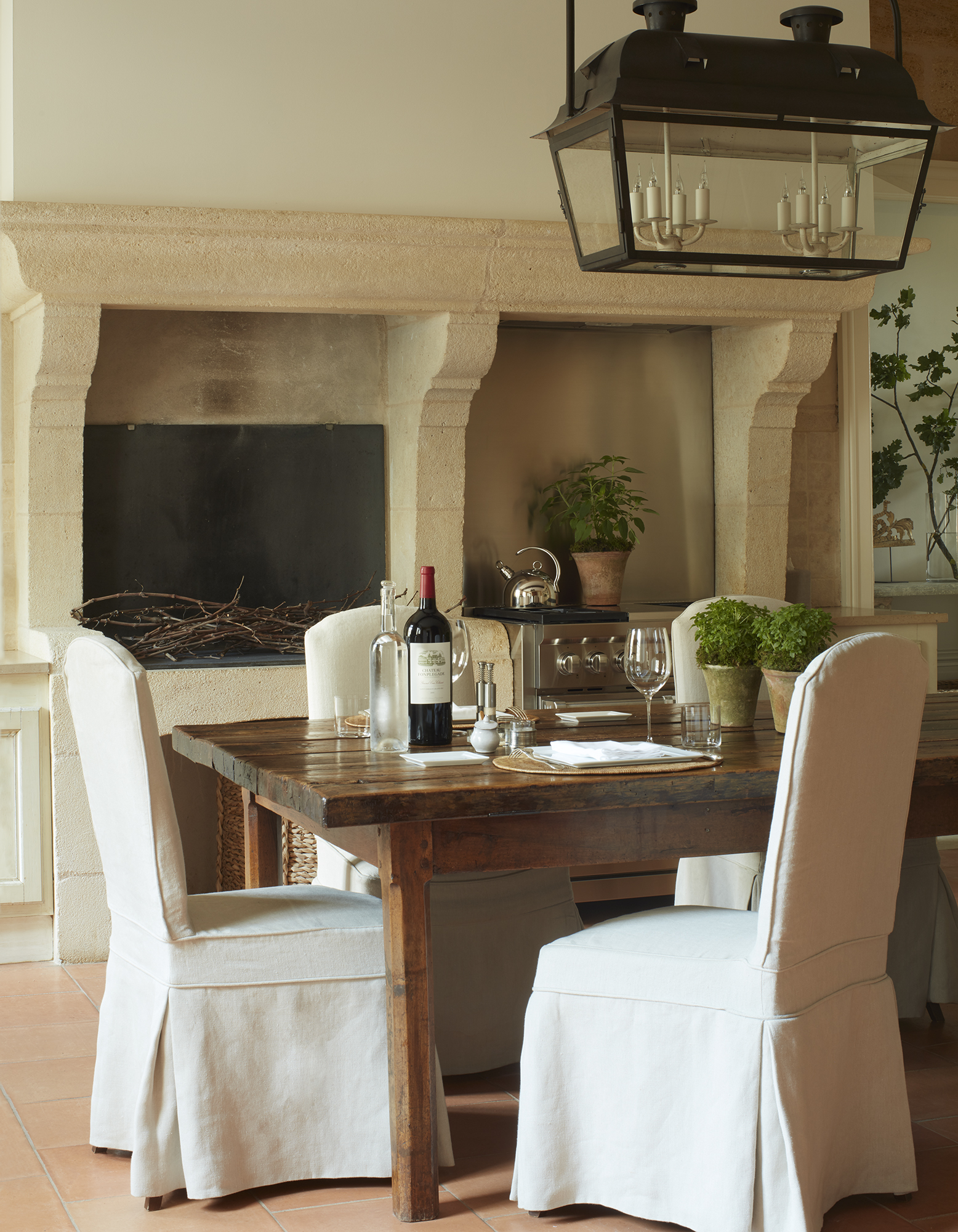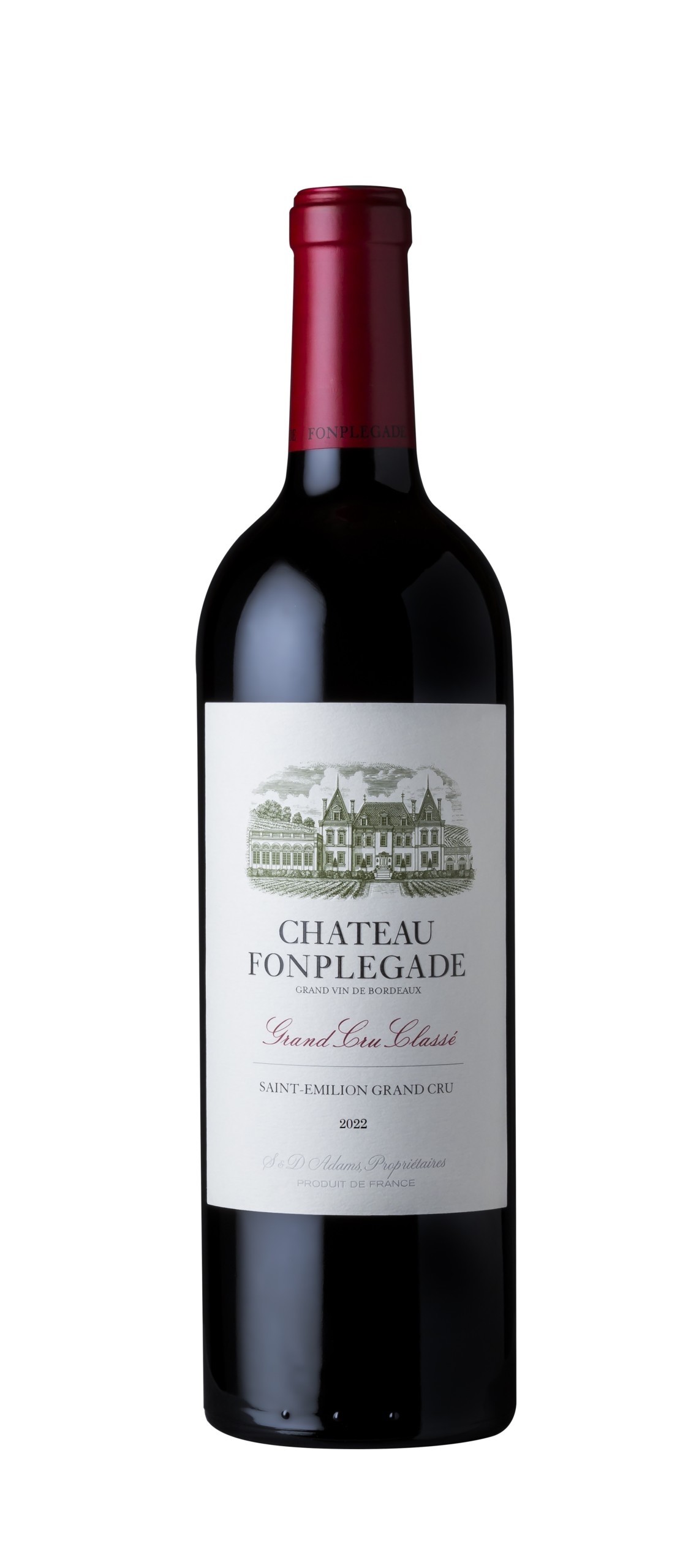 Gerda BEZIADE has an incredible passion for wine, and possesses a perfect knowledge of Bordeaux acquired within prestigious wine merchants for 25 years. Gerda joins Roland Coiffe & Associés in order to bring you, through "Inside La PLACE" more information about the estate we sell.