Gerda Beziade: It's always enjoyable to taste a good wine after it has been bottled. Recently, I had the opportunity to taste and discuss with the officials of the 14 Exceptional Crus Bourgeois of 2021 at a courtier's office in Bordeaux.
In 1932, the Crus Bourgeois wines were classified with the assistance of the Bordeaux Chamber of Commerce and the Gironde Chamber of Agriculture. In 1962, a group called the Alliance of Crus Bourgeois was created. However, the Alliance faced some issues as its 2003 classification was canceled. Finally, in 2009, the Alliance persuaded its members to continue using the "Crus Bourgeois" designation from 2008 onwards. This classification comprises three levels: Exceptional Crus Bourgeois, Superior Crus Bourgeois, and Crus Bourgeois. Certain strict rules must be followed each year to obtain one of these titles. According to the Alliance of Crus Bourgeois, being ranked in the Crus Bourgeois du Médoc Classification ensures rigorous and objective quality control.

The vintage of 2021 will be remembered as a great relief. After two years of the pandemic, the en primeur tastings marked the beginning of a return to normalcy. During this period, producer groups such as the Union des Grands Crus and the Alliance des Crus Bourgeois did remarkable work by organizing tastings in a safe manner in Bordeaux and sending samples to buyers worldwide.
Fortunately, the presentation of the 2021 vintage in the spring of 2022 was able to take place in Bordeaux under bright sunshine, in the presence of our customers, whether they were French, European, American, or Asian, marking a long-awaited return to normalcy.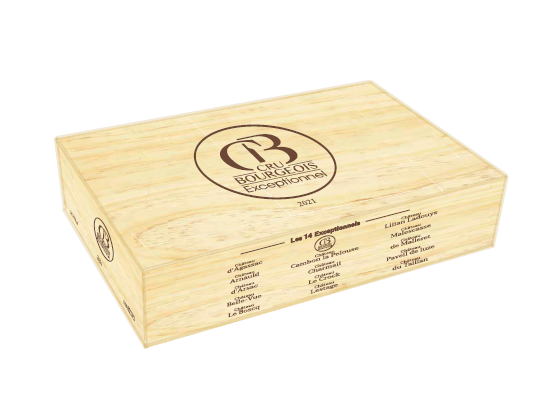 During my interviews, I asked wine consultants for their opinions on the 2021 vintage. Axel Marchal, a professor of Oenology at the University of Bordeaux and a wine consultant, has a special attachment to this vintage. He believes that some wines have a profile capable of captivating classic Bordeaux enthusiasts. It's like a return to the roots, a rediscovery of the very essence of Bordeaux.
On the other hand, Thomas Duclos, an oenologist and consultant at Oenoteam, describes this vintage as a return to contemporary classicism. For him, the 2021 vintage is characterized by a certain audacity, a willingness to break new ground. The keyword for 2021, according to him, is "humility."
During my tasting of the 14 Exceptional Crus Bourgeois of 2021, I was able to observe these notable differences. The wines from the Margaux appellation stand out for their finesse and a more pronounced freshness. In contrast, the Haut-Médoc wines are more robust, with a special mention for Château Bellevue, whose 2021 vintage includes an exceptional 30% Petit Verdot in its blend, contributing to its distinctiveness.
Château Charmail, mainly acquired by the powerful investment group JAB in November 2021 and whose vineyard area was increased through the purchase of neighboring land, also produced a 2021 vintage characterized by a strong structure.
All the Exceptional Crus Bourgeois from Saint-Estèphe show a beautiful structure, accompanied by a touch of power that gives them great length on the palate. As Axel Marchal rightly emphasized, "2021 is capable of seduction," and this selection of 14 Exceptional Crus Bourgeois is a shining example of that!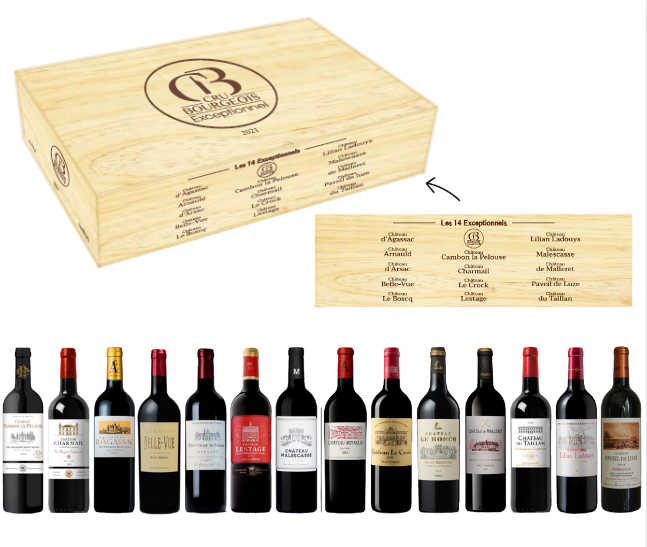 Gerda BEZIADE a une incroyable passion pour le vin, et possède une parfaite connaissance de Bordeaux acquise au sein de prestigieux négoces depuis 25 ans. Gerda rejoint Roland Coiffe & Associés afin de vous apporter avec "Inside La PLACE" davantage d'informations sur les propriétés que nous commercialisons.