Pierre Graffeuille
Managing Director of SCDM DOMAINES :
Châteaux Montrose, 2ème Grand Cru Classé Saint-Estèphe
Château Tronquoy, Saint-Estèphe
Clos Rougeard, Saumur Champigny, Loire
Domaine Rebourseau, Gevrey Chambertin, Bougogne
Distillerie La Métairie, Cognac
La Truffière de Cément, Chinon
Working at the estate since 2022
Château Montrose
2nd Grand Cru Classé en 1855, Saint-Estèphe
---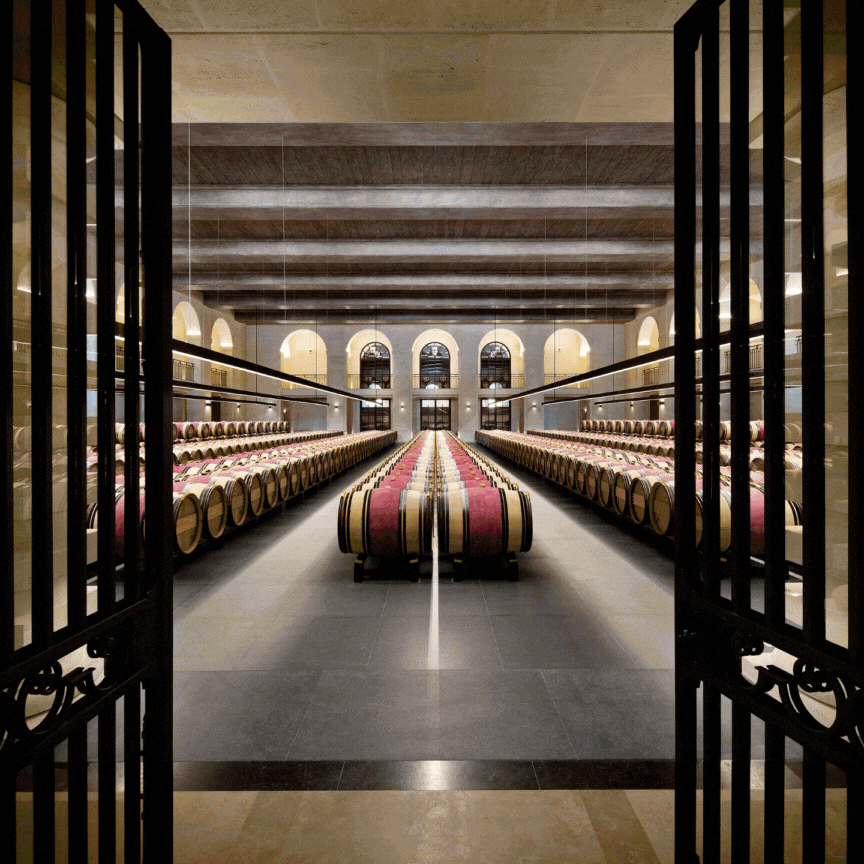 Gerda:  Tell us about you…
Pierre Graffeuille: Wine was, for me, first and foremost a revelation. I found the evolution of wine in the bottle fascinating. The complexity of wine rules out any form of monotony, and this is primarily why I wanted to make it my profession. I then decided to pursue technical training: I am a graduate of both Bordeaux Sciences Agro and Bordeaux Faculty of Oenology. At the beginning of my career, I worked in production both in France and abroad: in Burgundy, the Rhône, Bandol, Morocco, Australia, and New Zealand. I have vinified a large number of grape varieties in both hot and cold regions. The idea was somewhat to train like the Compagnons du Devoir and the Tour de France, with experiences centered on the vine and wine in different regions of the world.
Upon my return to Bordeaux, I wanted to add more strings to my bow. So, I decided to work as a courtier and then for a negociant. This period was incredibly enriching, and I was able to understand the workings of La Place de Bordeaux marketplace and the industry of Fine Wines. However, I eventually returned to my first love: managing wine estates. I held the position of Sales Director and then General Manager for Domaines Delon (Château Léoville las Cases, Nénin, and Potensac) for 10 years. After this decade, I wanted to step out of my comfort zone and embark on a new adventure by joining the SCDM Domaines group. This entity is dedicated to the viticultural and agricultural activities from the family holding of Martin and Olivier Bouygues. I am delighted to be part of this new venture and to work for this wonderful family.
I am still learning every day, and this learning nourishes my daily life. It's a profession that requires to be humble yet determined, especially when faced with nature.
Gerda: What are the main challenges you personally face in your work?
Pierre Graffeuille: There are many challenges.
Firstly, to learn that it's not possible to be everywhere at the same time. I don't possess the gift of ubiquity, so it's essential to organize and manage time effectively.
Secondly, there's the challenge of rallying teams around both mine and the Bouygues family family. We need to speak the same language and share the same goals to successfully carry out all our projects.
Upon my arrival, Mr. Martin Bouygues entrusted me with three objectives for Montrose:
Produce the best wine possible.
Do so in the most virtuous manner possible.
Produce this wine sustainably to preserve this unique place.
Mr. Bouygues is a visionary. As soon as he acquired the estate in 2006, he initiated significant projects with stringent environmental objectives. These included the super-insulation of all buildings, the installation of a 3,000 m² rooftop photovoltaic farm, and the introduction of geothermal energy for managing the temperatures of the buildings and tanks.
The family always provides the necessary resources to achieve its goals, which is a great privilege.


---
Harvests 2023
Gerda: Could you give me a memory of the harvest 2023? 
Pierre Graffeuille: Somewhat similar to 2022!
We made the choice to start early, on September 5th, 2023, when no one else was harvesting, as the Merlot seemed at their optimum maturity on the Montrose terroir. We picked them leisurely from September 5th to 15th, and we are very pleased with this decision because all these vats taste superb today. However, at that moment, we needed to have confidence to make that call!
---
The brand Montrose today and tomorrow
Gerda: What positioning do you want for your brand?
Pierre Graffeuille: That Montrose becomes one of the legendary wines of Bordeaux.
It possesses the essential elements to achieve this, thanks to its exceptional terroir and its immediate proximity to the Gironde, not to mention the involvement of the family. However, Montrose has not been sufficiently recognized over the past 10 years. It lacks that desirability, the power to inspire dreams. It's up to us to produce the best wines possible and to create this desirability by allowing enough margin in the industry, so that the wine establishes itself as a must-have. This explains the release price of our 2022 vintage. We strongly believe in the power of the Bordeaux marketplace, but for that, we need to spark a desire to work with our brand.
G: How do your wines stand out and are unique?
Pierre Graffeuille: Montrose is one of those wines you can always recognize blind!
Its DNA lies in the very specific typicity of our Cabernet Sauvignon, planted on an exceptional terroir facing the estuary, which, at the level of Montrose, is 4 km wide. The influence of this large body of water is significant as it tempers all the climatic extremes. At Montrose, the Cabernet Sauvignon is both deep and powerful, yet reveals a great elegance that can't be found anywhere else. Its balance also shapes its identity.
Its aging potential is among the highest in Bordeaux. Lastly, Montrose has quite typical aromas as it ages, including notes of graphite or cedar, which add an extra layer of complexity.
G: Which of your recent achievements would you like to share with your customers?
Pierre Graffeuille: We are in the process of restructuring the sales team with the goal, on the one hand, to better understand our markets and, on the other hand, to better promote our estates. Our intention remains to work closely with the negociant sales teams. However, it's up to us to spread the good word on the ground!
We also wish to reopen the property and spend more time here on-site with the end consumers of our wines.
G: What future projects are you currently working on? (technical, marketing, or commercial)
Pierre Graffeuille: One of our technical projects is obtaining organic certification for all our properties. Saying it is one thing, doing it is another. Even though organic farming has its limits, this certification serves to prove the work done at the estate. We aim to delve deeper into research and development and try to answer the question we all ask: 'Is there life after copper?' This is another current focus of our R&D department led by Vincent Decup, our Technical Director. Will we consider biodynamics? I am a scientist and appreciate rational things. Perhaps I am too Cartesian to move in that direction. For now, we have committed to organic, not biodynamics, which I find too esoteric for my taste.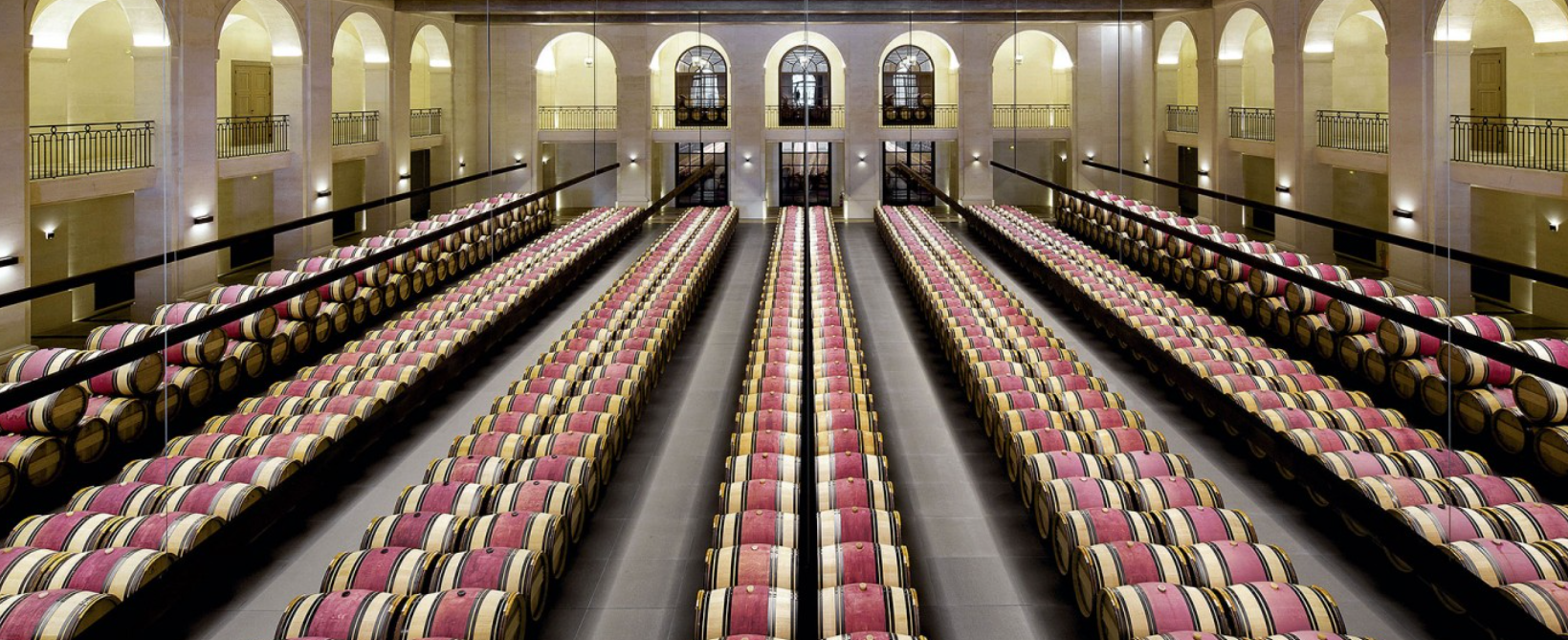 ---
The business
Gerda: What are your priorities in terms of business development?
Pierre Graffeuille: We will focus on Asia even though the timing might not be ideal since Montrose is a less-known brand in this part of the world, especially in China. Our goal is to have a diversified distribution without neglecting our historical markets in Europe and the United States. However, it's essential to get to know your future Grand Vin consumers, some of whom are in Asia.
G: What sales support materials are available to distributors to promote your wines?
Pierre Graffeuille: We have two sales representatives that distributors can contact directly:
Arnaud Frédéric, Sales Director : afrederic@scdm-domaines.com
Romain Bellone, Deputy Sales Director : rbellone@scdm-domaines.com
They are available to our merchants and travel to various markets.
G: Which vintage should the market be interested in? and why? 
Pierre Graffeuille: I immediately think of Château Montrose 2017.
The Grand Vin always comes from what we call 'terrace 4' from these 50 hectares located along the estuary. This terroir never freezes, and the technical team managed to produce an exceptional wine in this vintage, which is often criticized.
G: Do you have any upcoming commercial releases or market launches? 
Pierre Graffeuille: We sell between 65 and 75% of our production as futures (en Primeur) and plan to introduce physical stock release to the market with a 10-year gap. Next year, we will release the 2014 vintage, in 2025, the 2015 vintage, and so on.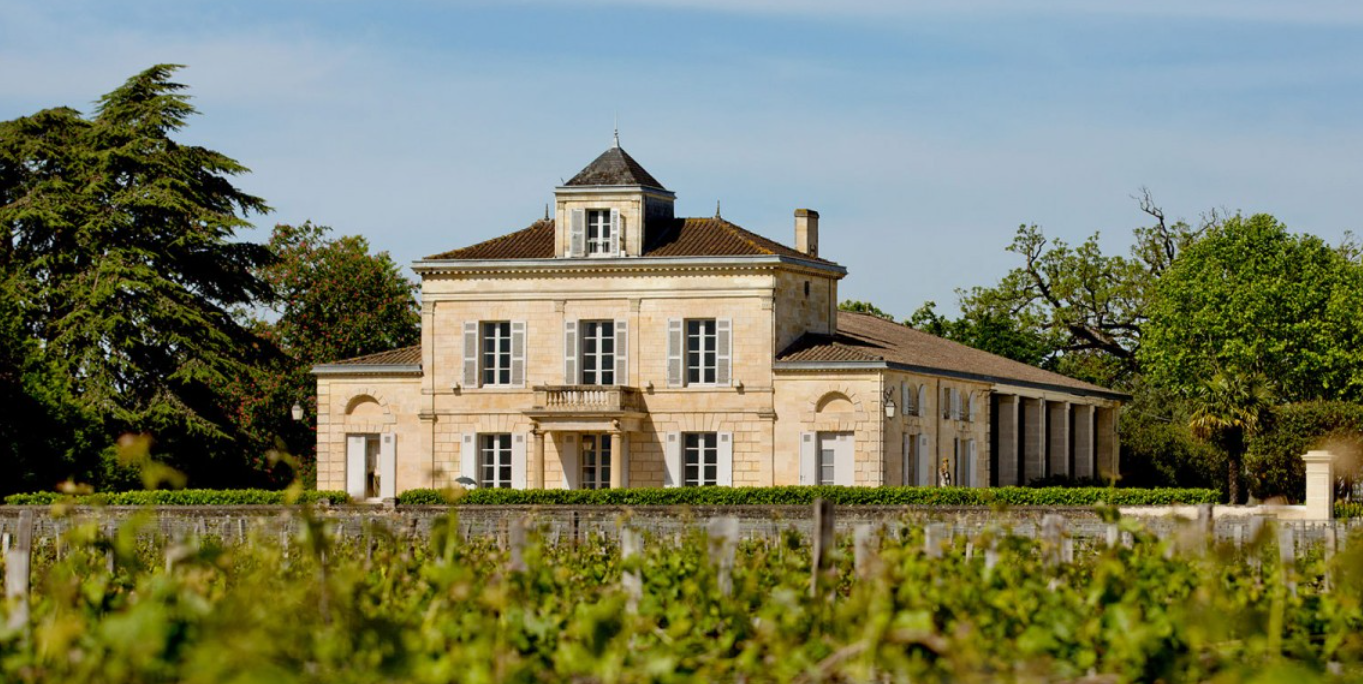 ---
Favorite bottle of Pierre Graffeuille
Gerda: If you had one bottle of your heart?
Pierre Graffeuille: Montrose 1893, with a disconcerting youthfulness, an exceptional freshness, and a structure still very much present. A Grand Vin should evoke an emotion, and this was recently the case with this bottle, further illustrating the uniqueness and potential of Montrose.
---
The tasted wine
Pierre asked me which vintage of Montrose I wished to taste. I spontaneously replied that I wanted to taste the 2021 vintage. It was the first year that many of our clients returned to Bordeaux for the en primeur tastings after two years of the pandemic. Everyone was smiling due to these reunions, but also because of the quality of the wines, which exceeded our expectations.
Thomas Duclos described this vintage as 'contemporary classicism'.
Montrose 2021
On the nose, we immediately find notes of graphite, which Pierre considers to be one of the characteristics of Montrose. It has a very good balance and a wonderful freshness that lingers through the finish. These are Cabernets with a lovely tension. This wine will have a great aging potential.
BRAVO for this wine, which was bottled the same week as my tasting.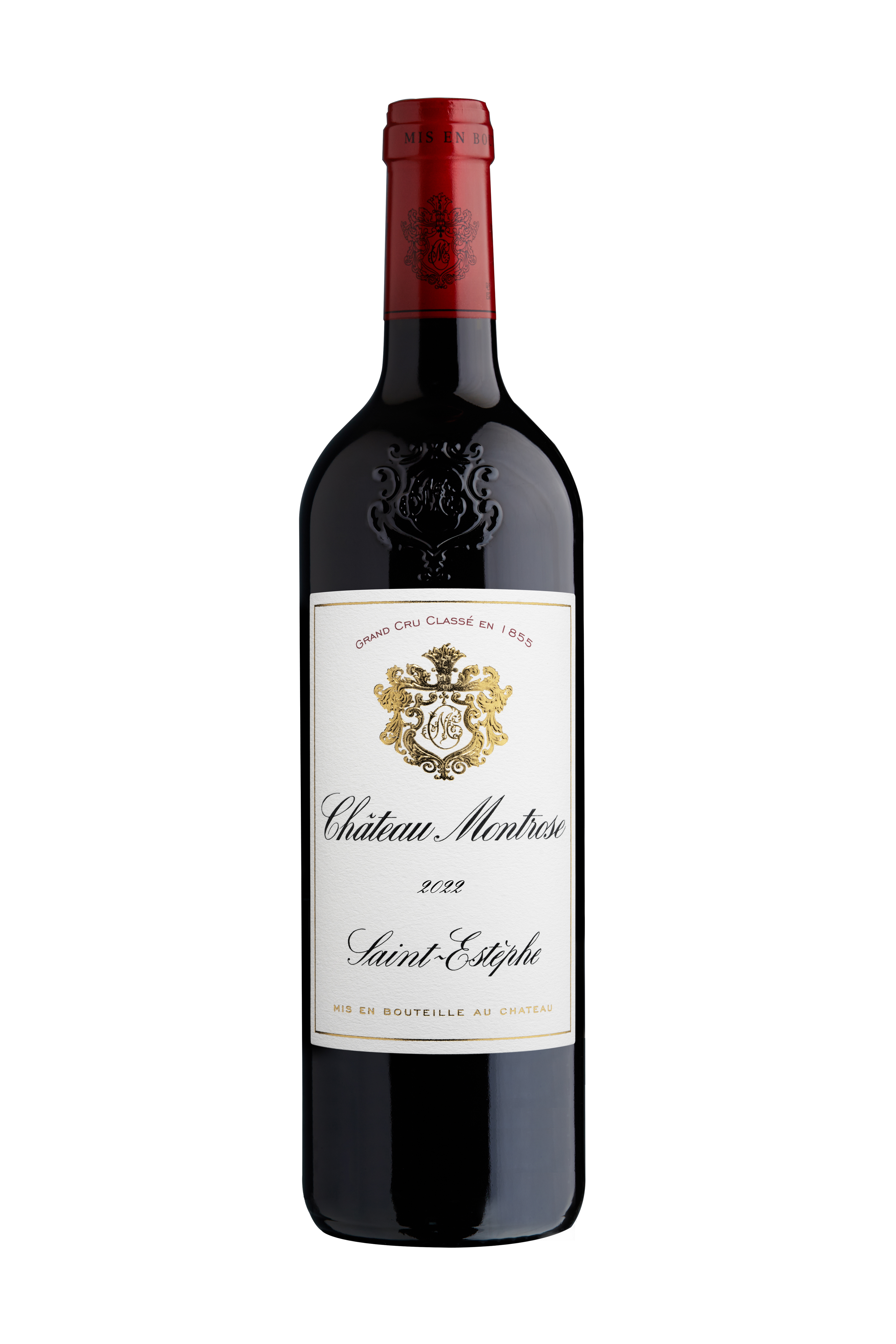 Gerda BEZIADE a une incroyable passion pour le vin, et possède une parfaite connaissance de Bordeaux acquise au sein de prestigieux négoces depuis 25 ans. Gerda rejoint Roland Coiffe & Associés afin de vous apporter avec "Inside La PLACE" davantage d'informations sur les propriétés que nous commercialisons.