Laure Canu
Managing Director
Working at the estate since 2021
Château Cantemerle
5eme Grand Cru Classé en 1855, Haut Médoc
---
Gerda: Tell us about you…
Laure Canu: I worked as a lawyer specializing in leveraged acquisitions for four years. It was an intellectually stimulating field that I was deeply interested in. I met open and interesting individuals, but it was also a highly demanding profession. The working hours were substantial, stress was ever-present, and there was no room for error. Human values seemed to have little place in it. However, it was very well compensated. I took a vacation to New York with a friend who was in the same profession. That city radiates incredible energy. We loved it, and during that trip, we decided to start a new career. So, both of us resigned to embark on new adventures. I had always wanted to do something in the field of gastronomy and wine. A family project led me to Bordeaux. I decided to enroll in Kedge Business School in Bordeaux to pursue a specialized master's program in Wine and Spirits Management, on a part-time basis. That's where I had the extraordinary opportunity to work with the team led by Philippe Blanc, now Managing Director of Château Beychevelle. It allowed me to understand how the Bordeaux wine market functions and to meet fascinating people. I stayed there for a year. Afterward, I worked for six months at Wine Services to better grasp distribution and brand building. I had the chance to meet Sylvie Cazes, and later, I joined the team at Pichon Comtesse de Lalande for eight months before working with her at Château Chauvin. I also collaborated with her on projects such as Le Chapon Fin, her wine tour company, as well as everything she undertook for the Cité du Vin. She is an amazing, generous, and sincere person. I loved working for her and with her. Subsequently, I held the position of Deputy Managing Director at Château Angélus before embarking on this wonderful project at Cantemerle.
Gerda: What are the main challenges you face personally, in the practice of your profession?
Laure Canu: One of the main personal challenges I face is loneliness. Being a Managing Director is an exciting opportunity, as it involves making decisions, implementing my vision, and developing a strategy. However, making decisions alone can be a bit daunting. Additionally, finding my place here in Bordeaux is another aspect of this challenge.
Another challenge is overcoming the fear of leading this magnificent property that was led for 30 years by a man, Philippe Dambrine, who was highly regarded by everyone. Philippe is an exceptional person, very humane, a true gentleman. It's difficult to take over after him, but fortunately, everything has gone well. I was warmly welcomed by the team, which made the transition easier.

---
Harvests 2022
Gerda: Can you describe in a few words vintage 2022
Laure Canu: Seeing the first grapes come in was an emotional moment. Everyone is deeply involved and passionate. Cantemerle is a place where you feel comfortable and shielded from the world thanks to the park and the surrounding forest. Philippe created an atmosphere that inspires all of us. During the harvest, we have lunch together, which is a pleasant time when we all come together.
We experienced both powerful and sad moments in 2022. Some of our vineyards were affected by frost, hailstorms, and drought. It's an exceptional vintage, but we recorded the lowest yield in the history of Cantemerle. As a technical team, Eric Boissenot (oenologist/consultant) and I made the decision to be highly selective to prioritize quality over quantity. Our shareholder, the SMA Group (a mutual insurance company in the construction industry), supported us in this approach. Eric Boissenot helps us achieve more mid-palate structure with very soft tannins. The 2022 vintage is extraordinary; it's fresh and explosive. It's an exceptionally high-quality Cantemerle.
---
The brand Cantemerle today and tomorrow
Gerda: What positioning(s) do you want for your brand(s)?
Laure Canu: Our goal is to become a strong brand recognized internationally. Cantemerle is a brand built on solid foundations and is known for offering one of the best price-quality ratios. Cantemerle's strength lies in the fact that it is a wine that is appreciated and shared. However, we need to raise awareness among professionals about the quality of Cantemerle. We want to change the perception and image associated with it and move away from the confines of being a 5th Growth Classified. To achieve these goals, we need to organize tastings, travel, and invite people to visit our estate once the renovations are completed. We want to further highlight the outstanding qualities of Cantemerle.
G: How do your wines stand out and are unique?
LC: Cantemerle stands out for its consistent quality regardless of the vintage. Philippe and his team worked closely to truly understand the terroir. As a result, Cantemerle has a strong identity and has never followed trends. It is elegant, delicate, fresh, and may not immediately appeal to everyone. It showcases the terroir in an authentic way. We don't use a lot of new oak, and we adjust the aging periods as the vintage requires. Today, the wine is evolving as the young vines reach maturity, and with the help of Eric Boissenot, we are producing a wine that is more structured and has more mid-palate presence while maintaining delicate tannins. Cantemerle will always be a wine of elegance, velvety, without ever being showy.
G: Which of your recent achievements would you like to share with customers?
LC: We are fortunate to have a cooperative shareholder who immediately supported our ambitious project to modernize our technical equipment, renovate both the Château with new rooms and the orangery, as well as the offices and reception hall, and to redesign the park with the help of a landscaper. All of this will transform the appearance of Cantemerle, and this unique and magical place will regain its soul.
The winery will be entirely gravity-fed, and we will triple the number of tanks! This will allow us to work on a parcel-by-parcel basis and closely follow all the meticulous work done in the vineyards to the winery.
G: What future projects are you currently working on? (Technical, marketing, or commercial)
LC: I recently hired a Sales Director, Pierre-Alexandre Gazaille, because it is crucial to have a strong presence in all markets and to have a team to do so, in order to gain a more precise understanding of distribution. We work closely with the merchants of La Place de Bordeaux, especially Roland Coiffe & Associés. Our partners in La Place cannot create the brand for us; it's up to us to do it. However, they possess remarkable knowledge of the markets they operate in, and they are essential.
The renovations at the Château will be completed in 2025, and our goal is to offer a Cantemerle experience by creating a welcoming place at the estate. This is one of our key initiatives. Cantemerle is ideally located just outside Bordeaux and at the gateway to the Médoc, making it an ideal place to welcome visitors.
This year, we will open our other property on the right bank to the public, Château Grand Corbin, acquired by SMA in 2011. There is an incredibly energetic team there. It is very rewarding and moving to create living spaces together. I am proud, responsible, and happy to showcase these places. At Grand Corbin, we changed our winemaker, and Axel Marchal is now consulting for us. He is a wonderful person, humble, and attentive. We have north-facing Merlots, which were previously considered a disadvantage but have become an advantage with climate change. The 2022 vintage is incredibly fresh, and I love it. Axel has added more personality to the wine. We are on the threshold of a new era for Grand Corbin.
At Grand Corbin, we operate in a rural environment, where there is more freedom. At Cantemerle, we are anchored in a historic setting.
G: Where is (are) your property(ies) in terms of "ecological transition"?
LC: The environmental initiative at Cantemerle began 10 years ago, and this more environmentally friendly viticulture is starting to yield positive results. I met with all the vineyard managers, and they are all committed to this approach. They have all assured me of the positive impact: life has returned to the vineyards thanks to the presence of plants and animals.
In September 2022, we hired Alice Baudouin as the Quality, Safety, and Environment (QSE) Manager and Corporate Social Responsibility (CSR) Coordinator. Alice had previously worked for the CIVB (Conseil Interprofessionnel du Vin de Bordeaux) and has significant expertise in this field. She who encouraged us to focus on CSR. Like her, I am sensitive to social and family issues, and Alice pushes us to go even further. She acts as a driving force that motivates everyone to reevaluate their practices.
Through our renovation projects, we have asked ourselves many questions about how to further improve our environmental impact. Our project will include water features, geothermal installations, and photovoltaic panels. All of this will allow us to be as carbon-neutral as possible. These natural ecosystems were always present, but thanks to Alice, we are more aware of the importance of Cantemerle's exceptional environment.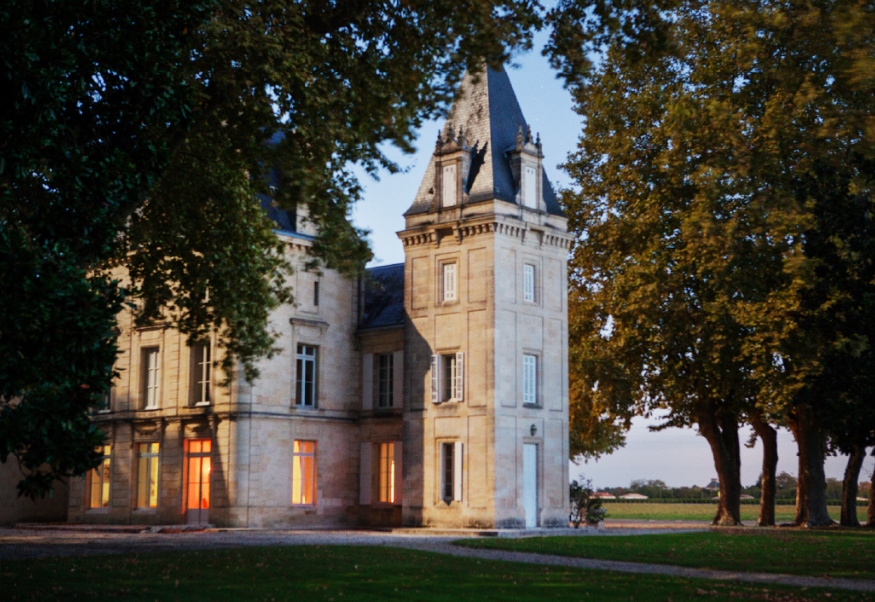 ---
The business
Gerda: What are your priorities in terms of business development?
LC: Cantemerle is a strong brand in Asia, particularly in China and Southeast Asia, where Philippe Dambrine did remarkable work. Cantemerle is also a well-established brand in Europe, but we still need to strengthen our presence in the United States, where there is a lot of work to be done. We must maintain our presence in Asia but in a more targeted way.
It is also essential to raise more awareness among wine merchants and their teams about the high quality of Cantemerle. That's why I decided to work with a smaller group for the marketing of the 2022 vintage.
My goal is to have a greater presence in the restaurant sector while maintaining a good price-quality ratio and to be distributed worldwide.
G: What sales support materials are available to distributors to promote your wines?
LC: Like everyone else, we have a website and a presence on social media.
Myself and the Sales Director, Pierre-Alexandre Gazaille, are in the process of rethinking how we present Cantemerle. We will need to provide tools for the wine merchants of La Place de Bordeaux and their clients to better understand Cantemerle. It's about offering captivating and understandable language. Another important aspect is our relationship with the press. It's crucial to have the wines tasted again, explain how they evolve over time, and make people understand their aging potential.
G: Which vintage should the market be interested in? and why? 
LC: Recently, I tasted the 2011 vintage with French journalists. It's a vintage that might not always come to mind, but what a pleasant surprise! It is currently at its peak. It's a classic Cantemerle with notes of violet, beautiful freshness, and great elegance. While the 2009 and 2010 vintages are exceptional, the 2011 and 2014 vintages are delightful to enjoy right now. I feel like the market may have overlooked them a bit.
G: Are you planning any commercial or marketing releases in the near future?
LC: The En Primeur campaign is very important, and it will continue. However, the question today is whether we should keep more stock to supply the market later on. This will certainly be the case. Unfortunately, this year, it's very challenging to do so because we produced very little Cantemerle in 2022, as I explained earlier, and our selection was very strict, which resulted in proportionally more second wine production.
We are also in the process of selecting the merchants who will be our true partners, those who will feel involved and eager to work hand in hand with us. I completely understand the merchants who do not wish to join us in this exciting adventure.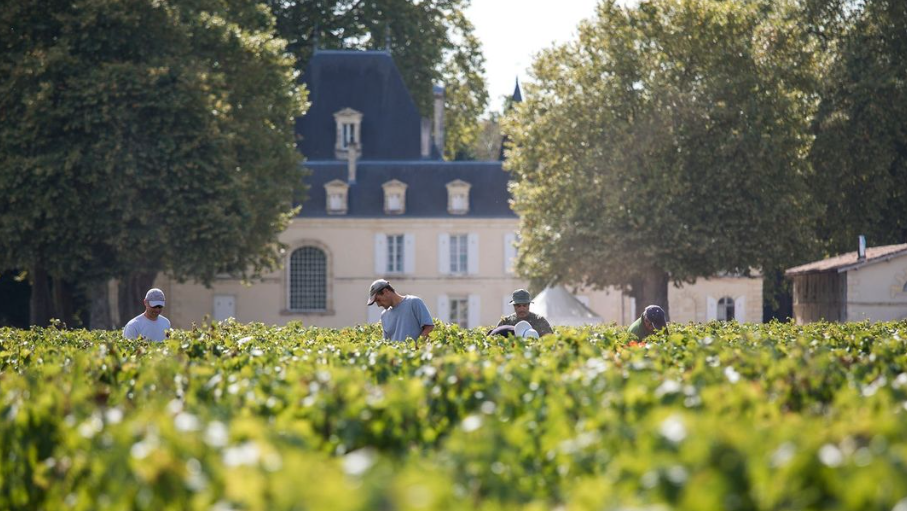 ---
Favorite bottle of Laure Canu
Gerda: If you had one bottle of your heart?
LC: If I had to choose just one bottle close to my heart, it would be… Pichon Comtesse de Lalande. I adore this property, which has left a profound impact on me. I see myself in its wines, in its magnificent setting, and in its history.

Gerda BEZIADE has an incredible passion for wine, and possesses a perfect knowledge of Bordeaux acquired within prestigious wine merchants for 25 years. Gerda joins Roland Coiffe & Associés in order to bring you, through "Inside La PLACE" more information about the estate we sell.