Max Lalondrelle
Managing Director – Fine Wines buyer Berry Bros & Rudd
---
After the intense week of Primeurs tastings, I had the opportunity to have a conversation with Max Lalondrelle, who kindly agreed to an interview over lunch. Max is one of the most well-known buyers on the Place de Bordeaux and the Managing Director and Fine Wine Buyer at Berry Bros & Rudd.
You and Your company
Gerda: Could you please introduce your personal background and why wine?
Max Lalondrelle: I was born in the Landes region to parents who were both foresters and viticulturists. We had a small family property where we produced Armagnac. I have always seen vineyards around our house. After completing my BTS at the viticultural high school in Montagne Saint-Émilion, I did my military service on the Landes coast in Biscarosse, where I had a flirt… with a young Scottish girl who sparked my desire to discover that country. So, in 1993, I arrived in England and haven't left since. At the beginning of my career, I worked as a sommelier and quickly began working at wine merchants. My first job at Berry Bros & Rudd dates back to the year 2000, as the sales team leader for Europe. At that time, we were 6 salespersons, and now we are a team of 45! In 2007, I became the Bordeaux Wine Director. Today, I am a member of the executive team as the Managing Director of Fine Wine and responsible for all wine and spirits purchases for the group.
Gerda: Tell us also about your company? For our audience to understand your answers to the following questions, please specify to which type of clients you sell?
Max Lalondrelle: Berry Bros & Rudd is the oldest wine merchant in the UK, and this year, we are celebrating the 325th anniversary of our family-owned group. Our Chairperson is Elizabeth Rudd. Our annual turnover is 220 million euros. We have offices in London, Japan, Singapore, Hong Kong, and the United States. In addition to wine, we also have a spirits division (with a turnover of 20 million euros) divided into two parts: the production of our brands and sales to retailers.
The wine division represents the largest part, with a turnover of 180 million euros, and we sell 10% to high-end retailers and restaurants and 90% to private clients, with the top 20% being the most important and active customers. Our sales team consists of 45 people, and we have a storage capacity of 16 million bottles in our warehouse located in Hampshire, southwest of London. We offer various services to our customers, such as storage and organizing up to 800 events per year. These events, attended by 30,000 private clients, are exceptional moments dedicated to wine, encouraging exploration, education, and sharing.
We have also created the BBX Fine Wine Exchange platform, through which our customers can buy and sell their wines stored with us to other individuals. The value of stocks held by our private clients exceeds one billion euros.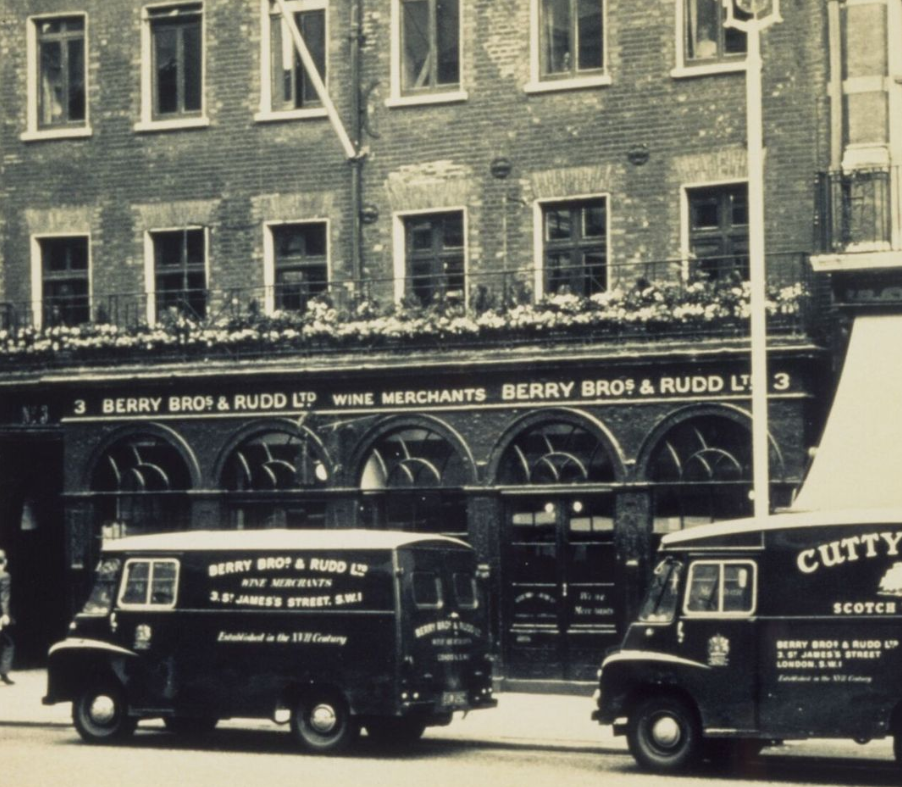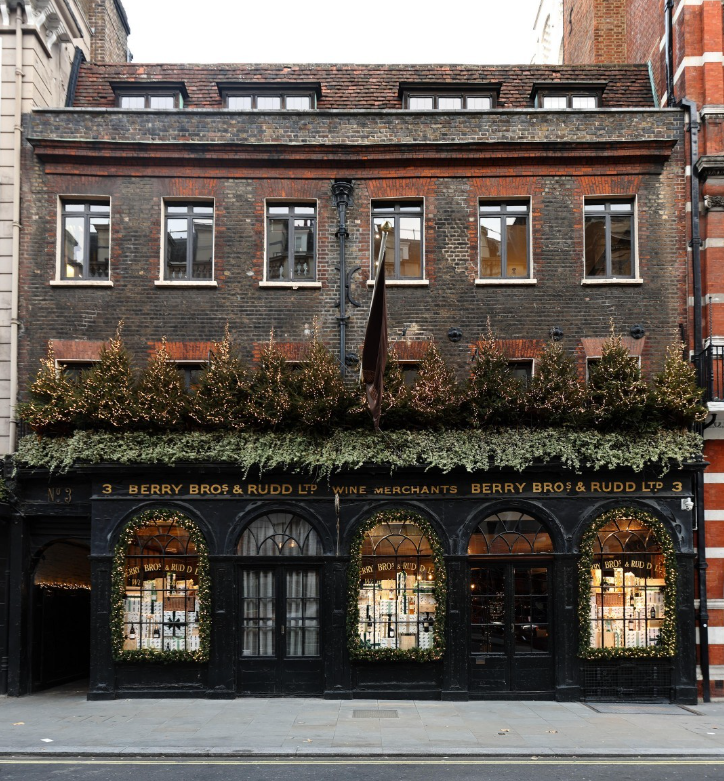 Gerda: What are the main challenges you face in your market: Logistics, competition, regulations, consumption, and others?
Max Lalondrelle: The main challenge in our market is the high cost of distribution, which prevents us from selling wines of a certain category due to low-profit margins. This is one of the reasons why we specialize in the high-end segment. I feel some frustration that we cannot distribute wines in the mid-range category because Bordeaux, along with other French regions, can produce some of the world's best wines in that category.
We work with 700 winemakers worldwide. In terms of turnover, Bordeaux is the leading region, followed by Burgundy, Champagne, Italy, and the United States.
As for other challenges, it's all a matter of organization, and the impact of Brexit is minimal, although it does involve a lot of paperwork and increased import costs… but that's life.
Gerda: How the demand for Bordeaux grands crus has evolved in recent years in your market and what is its share in your activity?
Max Lalondrelle: Bordeaux represents 45% of our sales in terms of turnover and contributes to 11% of our profits. This means that 89% of our margin is generated by other wines. Twenty years ago, Bordeaux accounted for 80% of our turnover. It makes sense that this figure has decreased as Burgundy has gained popularity, and Bordeaux's competitors are present everywhere. Nowadays, great wines can also be found in Chile, Spain, and New Zealand.
However, both Bordeaux and Burgundy are among the few regions that can offer retailers and restaurants ready-to-drink wines with a certain maturity. That being said, an in-depth understanding of this market is necessary if an estate wishes to be successful in this category.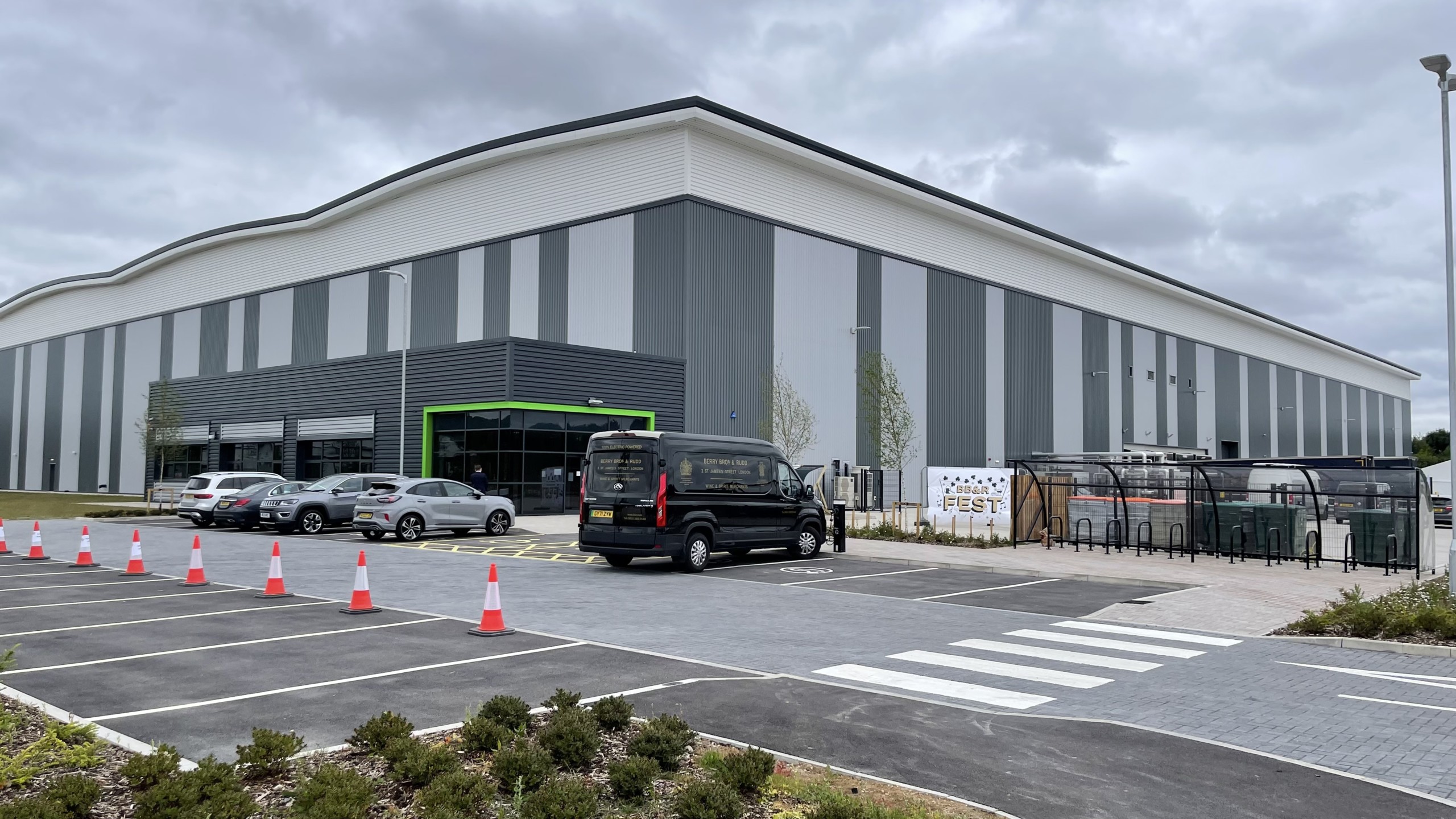 ---
Your customers
Gerda: What are the main buying criteria of your customers when they buy fine wines?
Max Lalondrelle: Our advantages, which also serve as criteria for our customers' purchases, include direct access to the world's greatest wines, ensuring the quality of our supply. We are less active in the secondary market. Additionally, we provide excellent service, with high-quality storage facilities and adaptable logistical services for our customers.
Our clients have increasingly eclectic tastes. They are collectors who seek great bottles from different wine regions around the world. Thus, our challenge is to ensure high-quality supply, have access to the finest bottles, and remain competitive.
Maintaining our reputation with both customers and suppliers is of utmost importance to us.
G: Which influencers or journalists matter most to your customers?
Max Lalondrelle: These are journalists with a "British taste," such as William Kelley, Jane Anson, Neal Martin, and Jancis Robinson. However, what matters most to us is the tasting done by our own team. We invest heavily in our salespeople, who spend an average of 10 to 15 days per year visiting wine regions and producers. Our priority is on the quality of the wines that we evaluate internally, and we trust our own choices before considering the ratings given by critics. We are willing to sell a wine with a score of 86 if we appreciate its quality and characteristics.
G: Is the scoring system still essential when customers buy wine?
Max Lalondrelle: No, ratings are part of the system, but they are less of a purchasing factor than our own opinion.
G: Can technology help producers get closer to consumers and is this a need?
Max Lalondrelle: No, it is us who need to access the information in order to share our expertise with our customers. Our clients seek information from us, and not necessarily directly from the producers.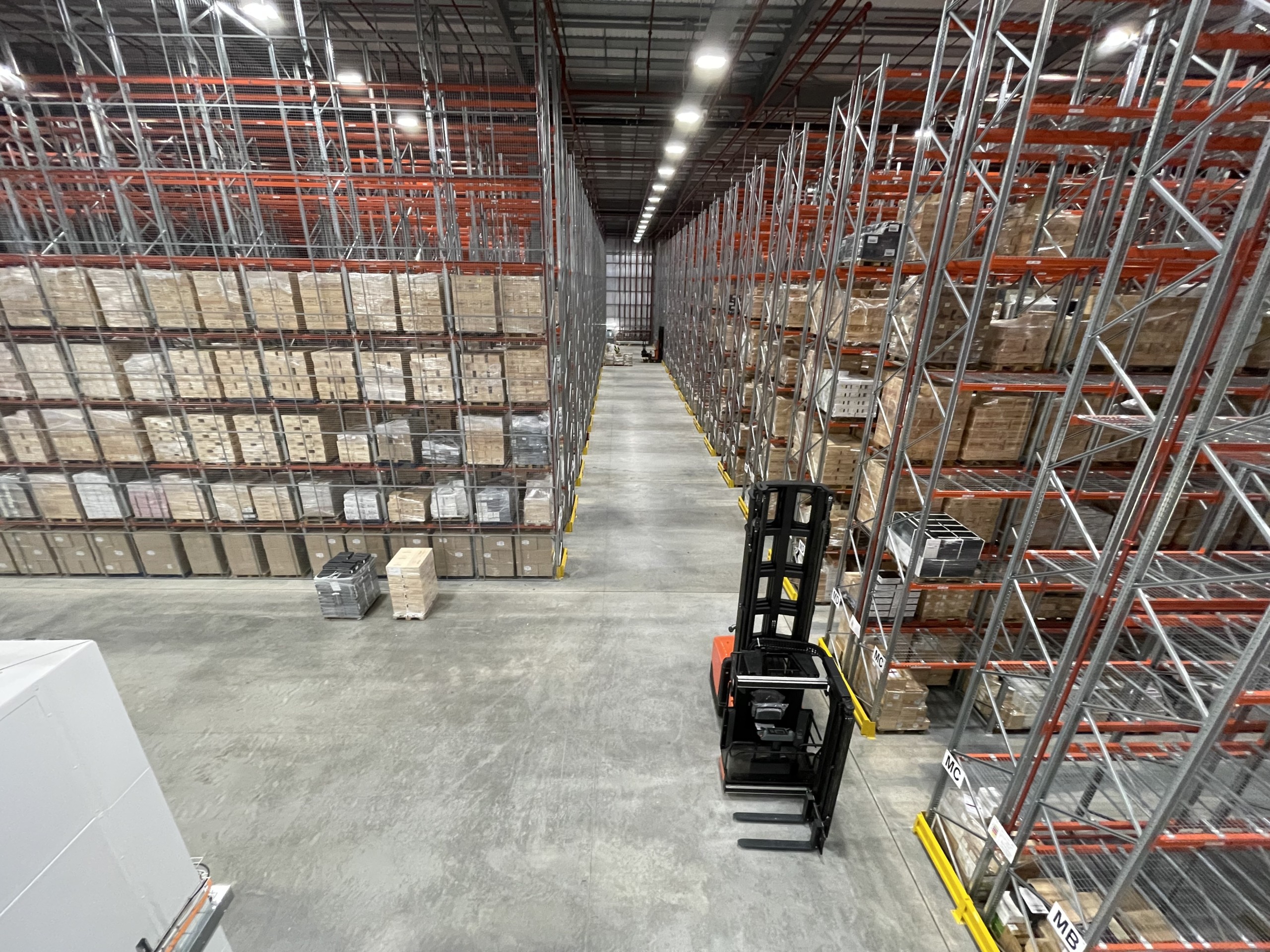 ---
Bordeaux and you
Gerda: When we say "Bordeaux", what do your customers think of?
Max Lalondrelle: Good question! It's a constant challenge for me. The issue with Bordeaux is that it's a very large region with a powerful locomotive, the Classified Growths (Grands Crus Classés). Often, people forget that there are 1,000 other winemakers in this region. When the market for Classified Growths is doing well, the rest of the market follows suit. But when the Classified Growths make mistakes, it brings down the entire market. The Classified Growths have a responsibility to set an example.
Unfortunately, from the consumers' perspective, Bordeaux is associated with a region that has pretensions and spends too much time looking inward, while the rest of the wine world is moving forward rapidly. Bordeaux has also not done enough to modernize its image among consumers.
G: Our properties work extensively on the consequences of climate change and the transition to more respectful agriculture. What are the real expectations of your customers in this regard?
Max Lalondrelle: I believe that our customers may not be fully attentive to this issue yet, but as a company, we must act because we must be ahead of what our customers will demand one day. Therefore, we are investing in sustainability, for example, by using photovoltaic electricity for our warehouse and by recycling and reusing our water. Two years ago, we even decided to present our range of house wines without capsules. We strive to be pioneers in this field and recently organized a sustainability forum with our suppliers, led by Jane Anson, involving 110 winemakers with whom we work.
G: For you, without taboo, what are the strengths and weaknesses of Bordeaux today?
Max Lalondrelle: Its strength lies in its diversified distribution. Its weakness is that Bordeaux is the region of Fine Wines where margins are the lowest. As often is the case, there are two sides to the coin:
The good side is that Bordeaux is one of the best regions for Fine Wines and the largest in terms of production.
The bad side is that margins and prices are under pressure. There is too much transparency in the market. The first buying criteria for a consumer is the value for money, which is often more important than the brand. In Burgundy, consumers cannot do without a domain due to the limited quantity produced, but they can in Bordeaux. This is an advantage for the consumer but not for the brand. As a result, customers are not as loyal to Bordeaux.
G: Bordeaux has its classifications, are they still essential buying criteria?
Max Lalondrelle: No, neither for us nor for our clients, and the recent changes in Saint-Émilion will not have any impact on our purchases.
G: In the last ten years, some brands have progressed faster than others. Do you think that there are still possible evolutions in the hierarchy of Bordeaux?
Max Lalondrelle: Yes, there will always be evolutions, but the properties that progress are those that understand their distribution and support the entire industry by allowing margin to be shared. The recipe for success is simple: good people, good terroirs, good wines offering good margins. At Berry Bros & Rudd, we have never engaged in "Bordeaux Bashing." We love the region, and we are an integral part of its system. When it succeeds, we benefit as well!
G: Why is a brand essential in your portfolio?
Max Lalondrelle: It is essential because it adds value. We represent a brand because it aligns with our own. These properties are recognizable and must be taken seriously. That's why we have been working with the same 700 winemakers for years. It's about building brand equity. I always strive to strike a balance between our brands and the quality of our portfolio. As Berry Bros & Rudd is a luxury brand, we seek luxury products that match our image.
G: Is it interesting for the Place de Bordeaux to offer you more wines outside of Bordeaux?
Max Lalondrelle: No, not necessarily for everything. We directly import wines from around the world into the UK, and we have been distributing them for decades. I understand the advantages of certain estates being distributed through La Place, but very few Bordeaux merchants are true "brand builders." It is an area where we excel, and thanks to that, we have attracted some of the world's best properties. For a wine merchant in Vietnam, where access to these wines outside of Bordeaux may be limited, distribution through Bordeaux Place makes sense, but it may not necessarily be the best approach for us. As for the number of wines, selling 30 wines through La Place is acceptable, but selling too many would be detrimental. La Place should concentrate on ultra-premium wines. There won't be room for everyone.
G: What should Bordeaux, châteaux, or négociants do that could contribute to improving and developing your market and your business?
Max Lalondrelle: I would say they should have a better understanding of distribution. We work with negociant and Châteaux throughout the year, but only in-depth with partners with whom we can establish a true partnership. These partners must possess a deep understanding of both our market and theirs.
G: Finally, if you had to describe 2022 in one sentence, what would you choose?
Max Lalondrelle: An exceptional vintage thanks to exceptional weather conditions, although not all wines are exceptional… some wines are the best ever produced!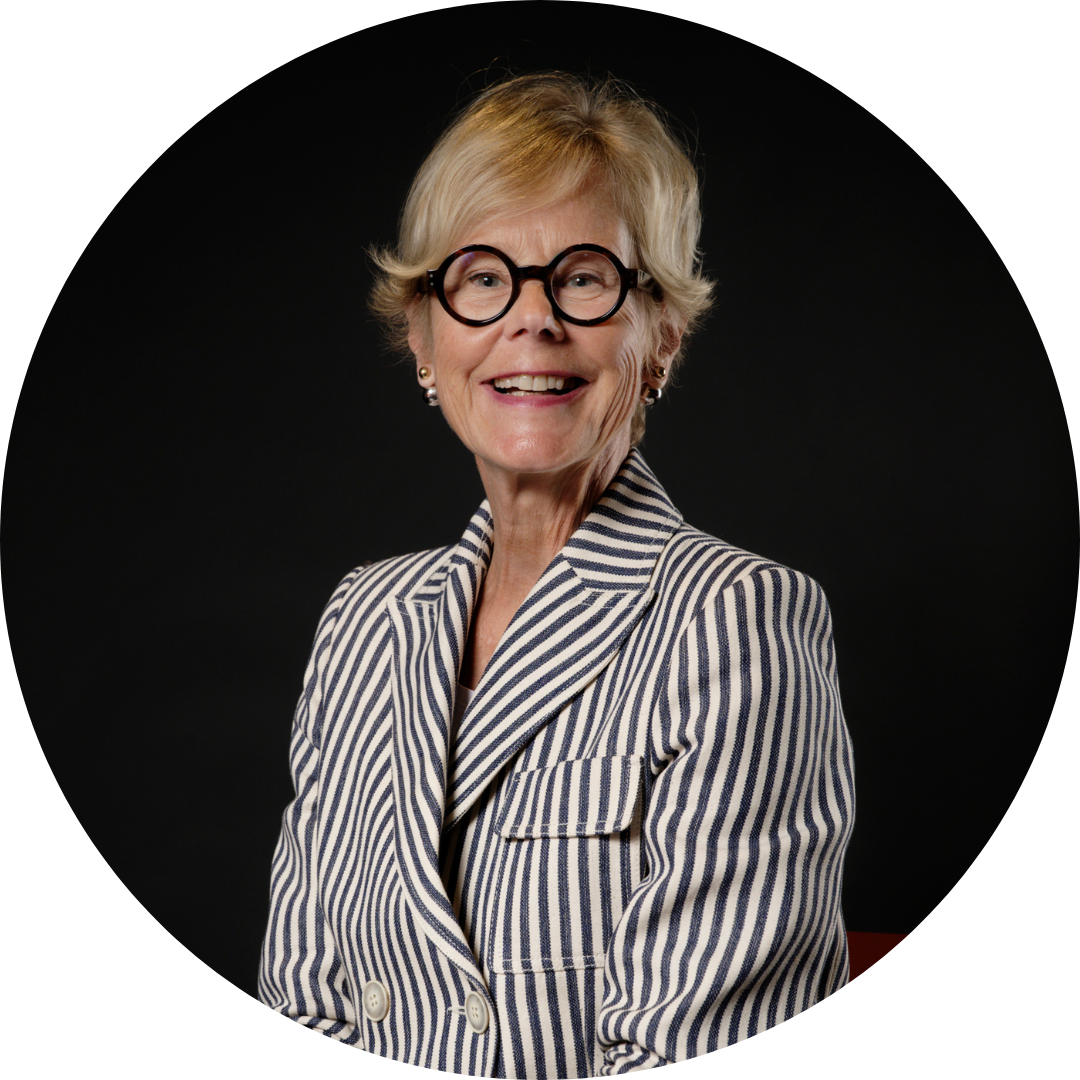 Gerda BEZIADE has an incredible passion for wine, and possesses a perfect knowledge of Bordeaux acquired within prestigious wine merchants for 25 years. Gerda joins Roland Coiffe & Associés in order to bring you, through "Inside La PLACE" more information about the estate we sell.