Sam Assaad
MISA IMPORTS
---
You and Your company
Gerda: Could you please introduce your personal background and what led you to become interested in wine?
Sam Assaad: I have a university degree in mathematics and marketing. As part of my marketing objectives, I made a presentation on wine and was immediately recruited by a company specializing in importing French wines. In 1998, I made the decision to create my own company, Misa. That's how my journey in the wine industry started.
Gerda: Tell us also about your company? 
Sam Assaad: At the start of the company, we were mainly focused on importing and delivering Petits Châteaux and Crus Bourgeois from Bordeaux. In 2001, I hired my first assistant. The company grew rapidly, and each year we imported more and more containers. Our allocations have expanded, and currently, we have 200 people working in the company, selling to 50 states and 14 countries. We carefully select our customers and suppliers. Throughout all these years, our business philosophy has never changed: to provide transparent service to our customers.
Gerda: For our audience to understand your answers to the following questions, could you please specify to which type of clients you sell?
Sam Assaad: It is a combination of all types of clients. We offer our services year-round to wine merchants, top restaurants, and country clubs, which is a growing segment. Everything is based on long-term relationships. Top restaurants primarily seek high-end red wines, but you have to be cautious with this market segment. Top restaurants often go out of business or experience immediate impacts due to changes in management.
Our approach is centered around valuing people. While the world is becoming increasingly transparent, we strive to build enduring relationships with our customers and suppliers. Each of them brings their own value.
---
Your market development 
Gerda: How has the demand for Bordeaux grands crus evolved in recent years in your market and what is its share in your activity?
Sam Assaad: Bordeaux is the horse that pulls the wagon. Since the creation of the company and we are known for that. Today it represents 60% of our activity of which 50% petits Châteaux and Crus Bourgeois, 30% mature high-end wines and 20% En Primeur sales. In the past the percentage of Bordeaux was even higher. However, as our business has grown, we have expanded our offerings to include wines from other regions of Europe, such as Spain, as well as wines from Californian. Additionally, we have also introduced a selection of spirits to our production range.
---
Your customers
Gerda: What are the main buying criteria of your customers when they buy fine wines?
Sam Assaad: The main purchasing criteria of our customers are brand strength, service quality, tailored offers, and competitive pricing, which we strive to provide.
We are renowned for our dynamic nature and our enthusiasm for seizing spot offers and advantageous opportunities received from our partners in Bordeaux. Bordeaux operates as an open market, if you like it or not, and we are therefore obligated to offer the best possible prices to our customers.
Since we carefully select our customers, we possess in-depth knowledge of their portfolios. This is a fundamental aspect of our business model. We never offer wines that our customers do not require.
In recent times, an increasing number of negociants are selling to our customers, which has brought changes to the market. From my perspective, these negociants are opportunistic and lack visionary foresight.
G: Which influencers or journalists matter most to your customers?
Sam Assaad: No one is really important since Parker stopped. There isn't a clear leader. Everybody tries to jump in and is looking for recognition. Customers are scrabbling to use the highest ratings for promotional purposes.
G: Is the scoring system still essential when customers buy wine?
Sam Assaad: Yes, definitely, it opens doors and it creates demand.
G: Can technology help producers get closer to consumers and is this a need?
Sam Assaad: I don't look into that.
---
Bordeaux & you
Gerda: When we say "Bordeaux", what do your customers think of?
Sam Assaad: Bordeaux is considered a benchmark. It stands for itself and all wine lovers love Bordeaux. Bordeaux is Bordeaux… It has a reputation for being expensive but is also associated with producing wines of exceptional quality. Bordeaux is a port that is loved and feared.
G: Our properties work extensively on the consequences of climate change and the transition to more respectful agriculture. What are the real expectations of your customers in this regard?
Sam Assaad: It doesn't really matter if the wine is organic or bio-dynamic. Customers like Bordeaux because the region produces quality wines of all kinds of levels. The region speaks to all different types of consumers. This is its strength.
G: For you, without taboo, what are the strengths and weaknesses of Bordeaux today?
Sam Assaad: The strength of Bordeaux lies in its recognition as a region and the reputation of its brands. However, a weakness in Bordeaux is the presence of numerous players and a lack of discipline within La Place (the Bordeaux wine trading system). Many negotiants disregard the rules and, depending on their level of desperation, offer significant discounts to secure sales. While this practice is a part of the system, it is met with mixed reactions from customers, with some appreciating the discounts and others not.
---
The desirability of Bordeaux grands crus
Gerda: Bordeaux has its classifications, are they still essential buying criteria?
Sam Assaad: Not really, consumers are buying on reputations of the Châteaux. It is an exciting and positive development that more and more Châteaux, both within and outside of the classification system, are emerging in Bordeaux.
G: Some great wines from Saint-Emilion did not represent themselves in the last classification, is this a problem for your customers?
Sam Assaad: No, those wines are strong brands.
G: In the last ten years, some brands have progressed faster than others. Do you think that there are still possible evolutions in the hierarchy of Bordeaux?
Sam Assaad: Yes, indeed. These developments are driven by factors such as quality improvements, good viticultural practices, and effective marketing strategies.
G: Why is a brand essential in your portfolio?
Sam Assaad: It is indeed based on the quality of the brand, but the human factor is also crucial. I appreciate working closely with the Château manager and the négociant who are loyal and understand our specific requirements. This négociant is not an opportunist; instead, they provide us with personalized offers that are not sent to everyone.
G: Is it interesting for the Place de Bordeaux to offer you more wines outside of Bordeaux?
Sam Assaad: Yes, it is interesting for us that Bordeaux becomes a "one-stop shop" for high class wines from all over the world. It is the same consumer who drinks today a Bordeaux, tomorrow an Italian and the day after tomorrow a Spanish wine.
G: What should Bordeaux, châteaux, or négociants do that could contribute to improving and developing your market and your business?
Sam Assaad: Working with excellent honesty with your customers, focusing on building long-term relationships, and having a clear vision and strategy are important aspects. As a supplier, it is crucial to understand your priorities and avoid competing with your own customers. Recognizing that selling 100 cases, even if it requires more time and effort, can be more beneficial than selling just 1 case that doesn't make you rich. However, the inherent nature of human beings and the market sometimes allow such situations to happen
G: Finally, what would you choose if you had to describe 2022 in one sentence?
Sam Assaad: I was with my team of 15 people for 12 days in Bordeaux. The 2022 vintage is the best vintage I have ever tasted. It truly stands alone and it can't be compared to any other vintage produced in Bordeaux so far.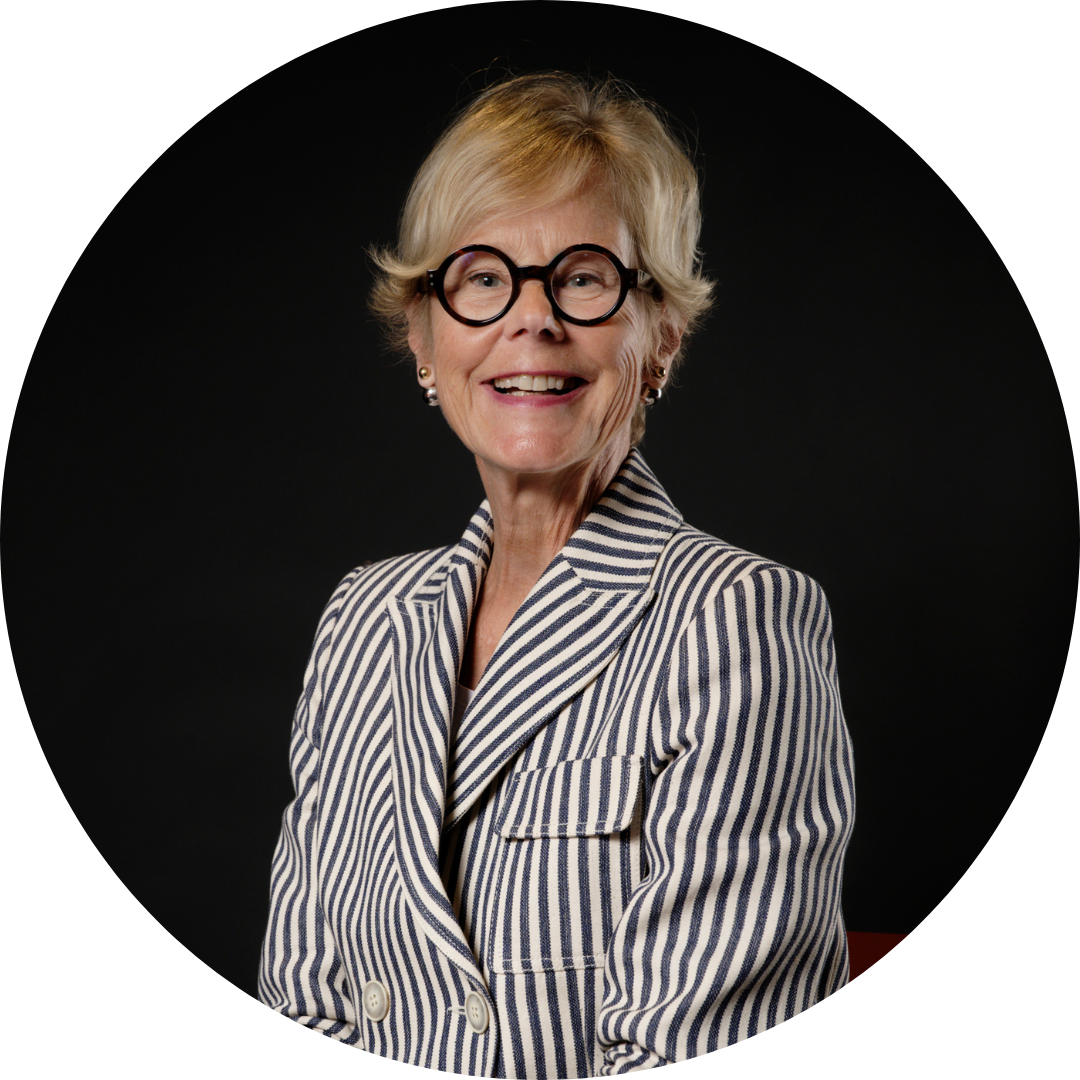 Gerda BEZIADE has an incredible passion for wine, and possesses a perfect knowledge of Bordeaux acquired within prestigious wine merchants for 25 years. Gerda joins Roland Coiffe & Associés in order to bring you, through "Inside La PLACE" more information about the estate we sell.