Peter Maude
Peter Maude Fine Wines
---
You and Your company
Gerda: Could you please introduce your personal background and why wine?
Peter Maude: I started my career at the Bank of New Zealand in 1957 as a junior in a little country town Hamilton. I enjoyed my life by playing tennis, cricket, golf and of course… rugby which is a religion in my country. There was an excellent wine and spirit merchant with an outstanding selection of expensive wines in Hamilton. I didn't know much about wines at that moment but got curious and in 1973 I read an article in Reader's Digest Magazine about French wines which made me even more enthusiastic. So, I decided to buy Château Margaux, Château Mouton Rothschild, and Château Haut-Brion 1970 bottles from this fantastic wine merchant. This was just the start – many bottles from Saint-Julien, Pauillac, Saint-Emilion and Burgundy followed. Lovely bottles I shared with my friends from the golf club. To increase my knowledge I purchased a book by Alexis Lichine "the guide to the Wines and vineyards of France". I moved back to Auckland for a promotion at the bank but the manager of the Hamilton wine shop said to me "If you find any great wines from France, let me know, and you can work on commission for us". I didn't earn a bad salary at the bank but I became really fascinated with wine in my spare time and more earning is always welcome. Supermarkets didn't have a lot of wine because it was hard to get a license those days.
Thanks to all this I made the decision in 1981 to buy the wineshop in Hamilton. I was still working at the bank so it meant I drove to Hamilton on Friday evening to be back in Auckland on Sunday evening. I bought exceptional wines from collectors in New Zealand but also from Australia, like Château Haut-Brion 1971. Can you imagine this wine just for 20 NZ$ a bottle!  It was an excellent start in the wine trade during which I met big and passionate wine drinkers. In 1981, I made my first trip to Bordeaux where I was in contact with Baron Geoffroy Deluze. Later I was introduced to Roland Remoissenet in Beaune. I will never forget the magnum of Richebourg 1949 from him. It is one of the finest wines I have ever drunk. He had 69 magnums of which I could buy a few. Roland Remoissenet was a bohemian guy but a genius and thanks to him I learned a lot about Burgundy and about the need to seek the finest Domaines. In that same year 1981, I started the company Peter Maude Fine Wines in Auckland and left the bank in 1984 to give all my time to wine.
Gerda: Tell us also about your company? And for our audience to understand your answers to the following questions, could you please specify to which type of clients you sell?
Peter Maude: We sell mainly Fine Wines from France, some wines from New Zealand, Australia and other wines sold through La Place de Bordeaux.
Our clients are private and some corporate-like hotels, and restaurants of good quality. Private customers in New Zealand are more drinking than speculating and fortunately, we are dealing with people we trust and know. With many of them, we are developing a long-time relationship. Nowadays there is a new breath of big spenders in our country, wealthy people who can afford top wines. We have a young team with two dynamic ladies: Jo Charvill and my daughter Katharine so the new generation of wine drinkers comes into the picture as well.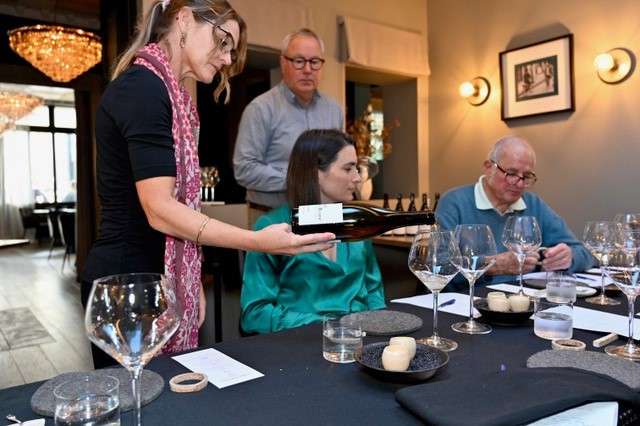 ---
Your market development 
Gerda: What are the main challenges you face in your market: Logistics, competition, regulations, consumption, and others?
Peter Maude: When I formed my company in 1981, there were still two factors though which made importing difficult:
The necessity to hold import licences which were mainly in the hands of the 'big players' including those which large brewery and spirit interests. They controlled the market and obtaining a new licence was very difficult and when available the high prices being asked were crazy. Thanks to my wine shop in Hamilton I could built up a good clientele which enabled me to embark on importing most of my wines direct from France.
To obtain the foreign currency to pay for these imports
Happily, after a few years and a change of government in New Zealand, Import Licensing was abolished and foreign currency purchases were deregulated so that applications for Reserve Bank approval or customs debt approval were no longer required. Needless to say, this was not well received by the big players who had things their own way for so long.
To summarise, this was one of the most important and beneficial developments for small business owners like myself and was a major influence in developing my business into one of the most highly respected fine wine importers in New Zealand.
Today I would say that competition is a challenge due to the internet and more market transparency. Additionally,  we are positioned in the high end of the market and availability of these wines is often lower than the demand.  It is a challenge to fairly allocate.
Gerda: How has the demand for Bordeaux grands crus evolved in recent years in your market and what is its share in your activity?
Peter Maude: Bordeaux is around 50% of our activity. A percentage that has slightly decreased due to the significant expansion of our exclusive portfolio of Burgundy producers. Bordeaux fluctuates with the demand for the En Primeur. The 2009 and 2010 campaigns were unbelievably high but after 5 years of low sales we are back to normality. 
---
Your customers
Gerda: What are the main buying criteria of your customers when they buy fine wines?
Peter Maude: They are all keen to learn about wine and they do like more expensive wines which they often cellar and drink. Speculation is not the key point for them. They do appreciate wine tastings to learn what a good wine looks like. Pleasure is important and my customers are normally following wines vintage after vintage. Quality is of course important as well. It can happen that I buy a wine with which I am finally not happy with, in that case, I take it out of our selection. You can lose a customer because of bad wine. We don't spend a lot of money on advertising, we prefer to open bottles to share with our customers here at the office or at any other place which is more convenient for them. Personal contact is key for us. 
Gerda: Which influencers or journalists matter most to your customers?
Peter Maude: I would say the English journalists: William Kelley, Jane Anson, Neal Martin and the magazine Decanter. The description of each wine is more important than the scores. As I said before our customers are keen on learning.
Gerda: Is the scoring system still essential when customers buy wine?
Peter Maude: It is certainly something we don't put in front. Tell me what is the difference between 89 or 91 or 92 points…? But yes, we do have some clients who buy on points. I prefer to recommend a wine we do think is exceptional or excellent value for money.
Gerda: Can technology help producers get closer to consumers and is this a need?
Peter Maude: Is it a need….? Personally, I am not sure about that. When our customers have time they will surf on the internet and look for some information but often this information is too clinical and overdone. It is important that producers find the right balance. I work with some Burgundy producers of whom you can find hardly any information but their wines do sell very well.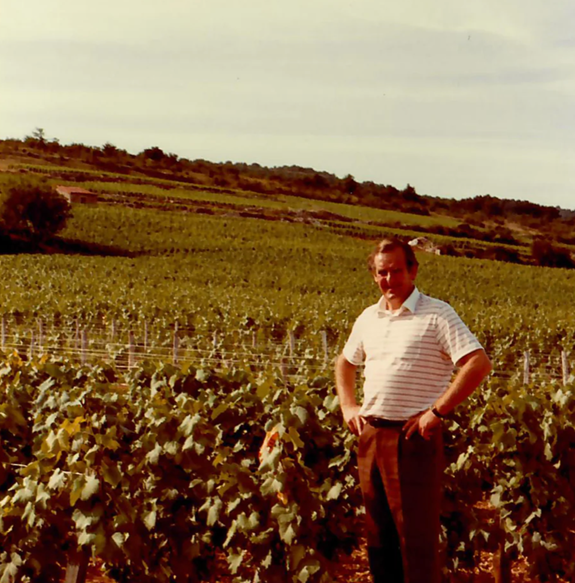 ---
Bordeaux and you
Gerda: When we say "Bordeaux", what do your customers think of?
Peter Maude: Firstly, they think of the great names, secondly about the constant quality of one of the nicest wines in the world. Frankly speaking, the quality in Bordeaux is getting better and better and its reputation is growing for the Top wines.
Gerda: Our properties work extensively on the consequences of climate change and the transition to more respectful agriculture. What are the real expectations of your customers in this regard?
Peter Maude: Well, I don't get to discuss that much. It is not the prime question of my customer to buy an organic or biodynamic wine. Only when we are sitting down around a nice glass of wine it's might get to a point of discussion.
Gerda: For you, without taboo, what are the strengths and weaknesses of Bordeaux today?
Peter Maude: Bordeaux's strength is the system La Place. It is a big time saver where negociants during the En Primeur campaign are offering the same prices. Secondly, more merchants are holding larger inventory than they did in the past. There are more drinking Bordeaux's available in larger volume than in Burgundy although the volumes are shrinking as well in Bordeaux. To be honest, I don't see a weak point in the system. I do like it and feel comfortable with it. The many merchants I am working with, like Roland Coiffe, are dynamic, service-minded and provide the information I need.  
G: Some great wines from Saint-Emilion did not represent themselves in the last classification, is this a problem for your customers?
Peter Maude: I don't think it is. Most of our customers are well aware of the quality and status of the Châteaux which left the classification. They rely on the advice of some of the critics and of me.
I would like to mention Troplong Mondot. Although the Château hasn't left the system nor has changed the ranking it has regained interest because of the change of style. It is more refined, terroir-driven, with more freshness. A style we prefer.
G: In the last ten years, some brands have progressed faster than others. Do you think that there are still possible evolutions in the hierarchy of Bordeaux?
Peter Maude: Yes, for sure, look at Château Lafleur, Pomerol. They have made tremendous and time-consuming research for the selection of the best plants on their terroir. Doing this in respect of sustainability and without destroying the character for which it has always been known. Château Lafleur is known nowadays as one of the greatest wines in Bordeaux and we are proud to be an Ambassador. It is just one example, Troplong Mondot, Canon, Carmes de Haut Brion, Calon Segur, and Palmer are just a few to mention…. others will follow.
G: Why is a brand essential in your portfolio?
Peter Maude: It is essential in my portfolio when the reliability, the constant quality is related to the name and status of the wine. Vintage variation is accepted and that makes the brand also interesting but what is in the bottle must meet our expectations.
G: Is it interesting for the Place de Bordeaux to offer you more wines outside of Bordeaux?
Peter Maude: Yes, it is and thanks to this we are able to offer to our clients a wider Ultra-Premium wines of the world, mainly Italian but also American and Spanish. This is all thanks to the quality of the distribution of La Place de Bordeaux.
G: What should Bordeaux, châteaux, or négociants do that could contribute to improving and developing your market and your business?
Peter Maude: To provide regular and consistent information about wines and interesting news and developments about producers and products. I get around 60 offers per day during En Primeur season, which is a lot every day so the system works pretty well but I need also some background information. New wines are to be discovered today which will be the stars of tomorrow eg. Laroque, (Saint-Emilion) and Les Carmes Haut-Brion (Pessac-Leognan) to name a few.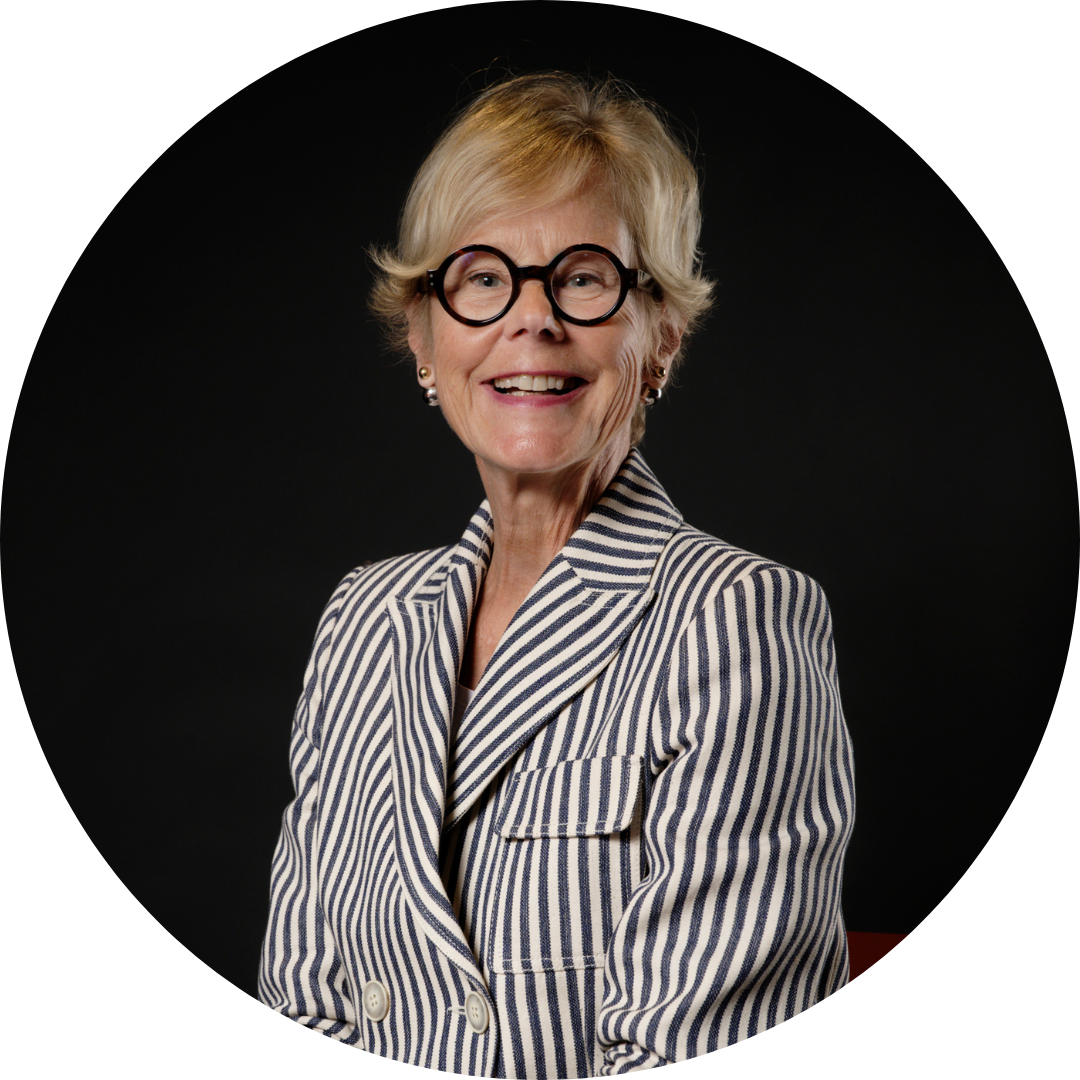 Gerda BEZIADE a une incroyable passion pour le vin, et possède une parfaite connaissance de Bordeaux acquise au sein de prestigieux négoces depuis 25 ans. Gerda rejoint Roland Coiffe & Associés afin de vous apporter avec "Inside La PLACE" davantage d'informations sur les propriétés que nous commercialisons.