Min-Woo Lee
Vinotheque, Korea
---
You and Your company
Gerda: Could you please introduce your personal background and why wine?
Min-Woo Lee: I founded an IT company with my 3 university friends in 2000. In 2004, I left the company for new life. Before finding a new job and making any further decision I decided to spend one year in France. At that time, I loved much French wine, especially Burgundy so it was an excellent reason to discover one of the most important wine region in the world.
I arrived in Dijon in early 2004 and was traveling around to know more about vineyards in this fascinating appellation. In September of the same year, I moved to Loire Valley where one of my friends had a small château. He advised me to join him and to discover more about French culture. Before going back to Seoul in 2005, I decided to study wine one more year at the Lycee Viticole de St Emilion – I was the first Asian student.
I spent 3 years in total in France which is much longer than my initial plan. It is very difficult to explain why wine… I think it was just my destiny and because I love so much wine.
Gerda: Tell us also about your company? And for our audience to understand your answers to the following questions, could you please specify to which type of clients you sell?
Min-Woo Lee: At the end of 2006 I came back to Korea and started to work for Nara Cellars, as head of marketing. In 2012 I undertook a new professional challenge and I started working as a brand ambassador for Domaines Baron de Rothschild, this great experience lasted 9 years. In 2013 I opened as well a wine store named Cavistes, this activity was of great help to introduce and promote wines from Domaines de Rothschild on the Korean market. We could organize all kinds of events, like tasting in my store. The cooperation with DBR ended in 2021 and that same year I created my importing company, Vinotheque (Korea).
My wine store Cavistes wasn't only an excellent promotion tool for the wines Domaines de Rothschild but also and moreover a perfect way to share and sell great bottles to friends. The business has grown and I have nowadays mostly corporate clients.
South Korea is known for its soft power: movie industry, webtoons, K-pop and today also for contemporary art. My partner at Vinotheque runs several other businesses including a cinema-producing company. One of his greatest successes is the famous movie "Parasite" by BONG Jun Ho.
---
Your market development 
Gerda: What are the main challenges you face in your market: Logistics, competition, regulations, consumption, and others?
Min-Woo Lee: Everything matters.
I hear often complaints in the market that taxes on wine is too high in Korea. But in my opinion, the biggest problem is the language. Wine is very difficult to understand for most Korean consumers because all the names of grapes, wines, regions and etc are often in foreign languages such as French, Italian and English. Names that are easy to pronounce and understand are one of the key points to success, this explains why a wine like Montes Wines is very successful in Korea.
The fact that Korea was an isolated country in East Asia for a long time also plays a role.10 years ago, it was difficult to find any tourists in a local restaurant. The culture of wine was something new for us and difficult to understand.
Gerda: How the demand for Bordeaux grands crus has evolved in recent years in your market and what is its share in your activity?
Min-Woo Lee: I think the demand for Bordeaux Grand Cru is steady. It represents around 10% of the turnover for most of the importers. It is the same for my company.
---
Your customers
Gerda: What are the main buying criteria of your customers when they buy fine wines?
Min-Woo Lee: My customers buy wine mostly to share with other people, like business partners and friends. They want to buy a wine that other people can recognize its value when they open a bottle to share with them. Names are important. My clients want to talk about the wines and education is very important. I do it regularly by organizing all kinds of events like dinners, tastings etc.
Storytelling is crucial as well. I import a Bordeaux AOC, of which the owner is a co-owner of a famous Saint-Emilion estate. The wine is not only of excellent quality but the Korean consumer is sensitive to the story behind this bottle also.
Gerda: Which influencers or journalists matter most to your customers?
Min-Woo Lee: I think there is not one or any famous journalist who has big influence on our market. Koreans are known as one of the most connected people in the world and customers get more information from Youtube clips or different blogs, on social media in general.  
Gerda: Is the scoring system still essential when customers buy wine?
Min-Woo Lee: I think it is very important for big stores and supermarkets. But, in my store, customers depend more on me and my staff's advice. We go regularly to France to see our suppliers and to visit the properties we are working with.
Gerda: Can technology help producers get closer to consumers and is this a need?
Min-Woo Lee: Yes, it will help as my clients are searching for information very easily and quickly from wine makers' Facebook or Instagram. It is certainly a need for them.
---
Bordeaux and you
Gerda: When we say "Bordeaux", what do your customers think of?
Min-Woo Lee: A region of guarantee for quality wines to offer as a present. It is related with tradition where the classification system plays an important role. Bordeaux is prestige.
For myself, Bordeaux is my second home town where I have many friends who have always been of great help to me.
G: Our properties work extensively on the consequences of climate change and the transition to more respectful agriculture. What are the real expectations of your customers in this regard?
Min-Woo Lee: In general, my clients don't think there is a connection between climate change and the quality of the wines. They don't have real expectations of more respectful agriculture. Bordeaux is too far from Seoul.
The only concern for some of my clients is the high alcohol content in some wines, which rises due to climate change. I have clients who don't drink wine above 13%. They think it is bad for their health.
G: For you, without taboo, what are the strengths and weaknesses of Bordeaux today?
Min-Woo Lee: I think the biggest strength of Bordeaux wines is the negociant, who traveled and still travels in the whole world from generation to generation. I joke often with my friends that it was a Bordeaux negociant who discovered the American continent before – Christophe Columbus.
I think the current polarization in the Bordeaux market is a weak point. For the Top Bordeaux wines, everything is going well. They understand well the market and have their unique position. No wine could replace them. But for the petit chateaux and Bordeaux generic wines it is another story. The situation for those wines is very difficult. To my opinion, petit chateaux and generic wines depend too much on the activities of their organization which are often political. The Korean market has made big progress in wine consumption over the last 3 years. But CIVB gave up the Korean market just before this growth to focus on the Chinese market. During these 3 years, US wines replaced Bordeaux petits chateaux wine a lot. The big brands in the USA are excellent at marketing their wines.
G: Bordeaux has its classifications, are they still essential buying criteria?
Min-Woo Lee: Yes, very much. It is like a Michelin guide for wine.
G: Some great wines from Saint-Emilion did not represent themselves in the last classification, is this a problem for your customers?
Min-Woo Lee: I don't think it would matter right now. But I think it could matter in the future. All those brands which left the classification should do more to keep on a strong brand, some will succeed and some will not… The future will say…
G: In the last ten years, some brands have progressed faster than others. Do you think that there are still possible evolutions in the hierarchy of Bordeaux?
Min-Woo Lee: Yes, of course. I think it is one of the greatest pleasures for Bordeaux wine lovers. They are interesting stories that people like to talk about.
G: Why is a brand essential in your portfolio?
Min-Woo Lee:  Because it is much easier to explain to customers. Storytelling is important.
G: Is it interesting for the Place de Bordeaux to offer you more wines outside of Bordeaux?
Min-Woo Lee: For me, no. I am not interested in buying wines outside of Bordeaux. But for other importers, I think it could be very interesting. They don't need to travel in the world to make a portfolio of different fine wines from different wine regions. They just need to know the right Bordeaux négociant and they can buy what they want.
G: What should Bordeaux, châteaux, or négociants do that could contribute to improving and developing your market and your business?
Min-Woo Lee: For Petits Châteaux, brand wines and second wines, please name your wines easier with shorter names which are easy pronunciations for us.
Regarding the Classified Growths, we have a problem in Korea 3 or 4 main importers are offering those wines at very competitive prices.  Many smaller importers who can offer quality distribution are no longer interested to buy those wines. Some Classified Growths should really be worried about this. I have some ideas on how to solve this problem but it is too early to talk about.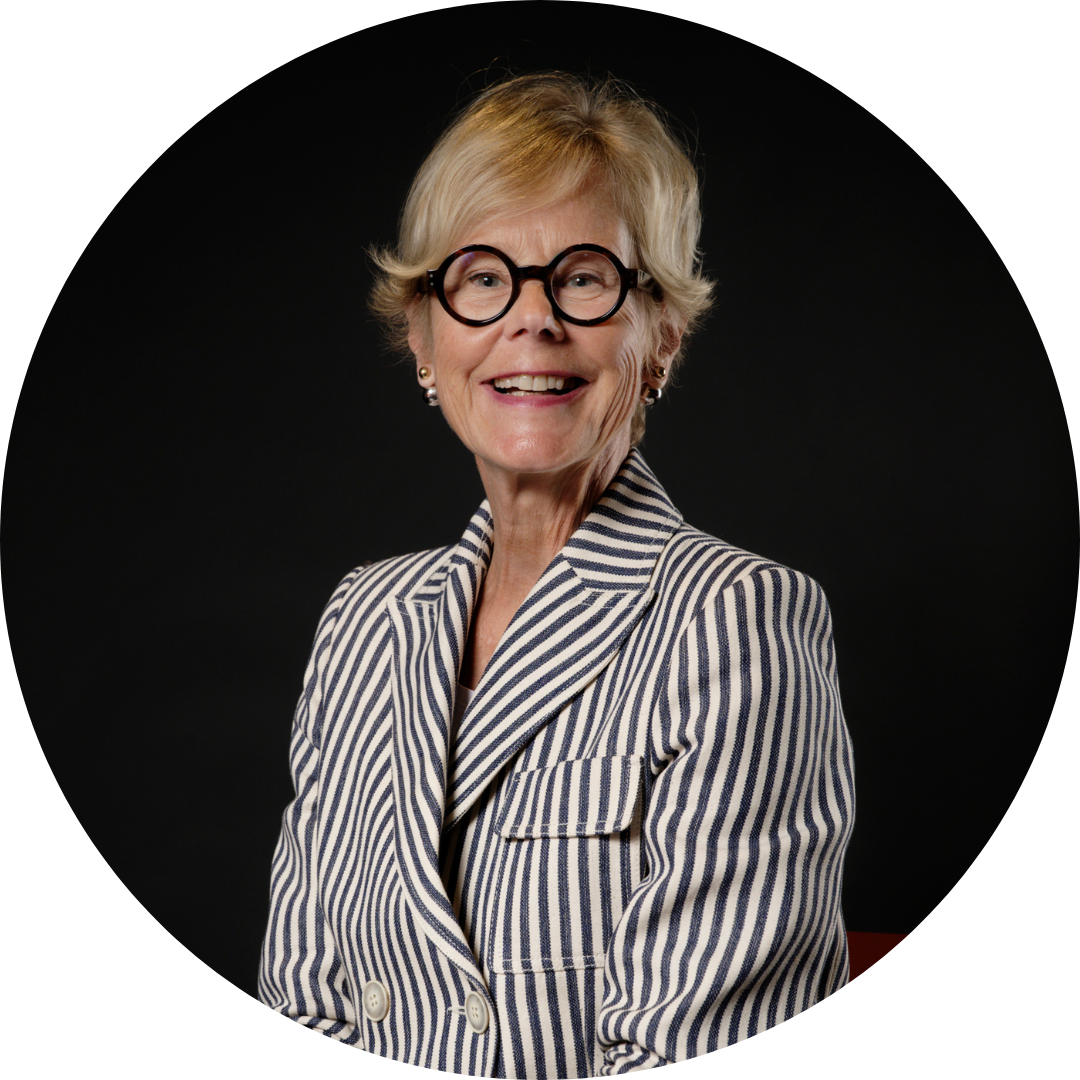 Gerda BEZIADE a une incroyable passion pour le vin, et possède une parfaite connaissance de Bordeaux acquise au sein de prestigieux négoces depuis 25 ans. Gerda rejoint Roland Coiffe & Associés afin de vous apporter avec "Inside La PLACE" davantage d'informations sur les propriétés que nous commercialisons.