Gonzague Lurton
Working at the estate for 31 ans
Met by Gerda at the Château
Château Durfort Vivens
2nd Grand Cru Classé, Margaux
---
Gerda: Tell us about you…
Gonzague Lurton: I was born and raised in Margaux as part of a large family. I don't consider myself creative in the sense of doing things differently just for the sake of being different. My winemaking approach, especially human-centered, was initiated by my brother Thierry, who is one year younger than me. We grew up together, surrounded by nature: running in the meadows, climbing trees. At the time, we didn't fully realize it because we were children, but nature disappeared in the 1970s. Wildlife, insects, and biodiversity, in general, vanished.
I inherited Durfort Vivens in 1992 when I was 26 years old. Having studied business, I lacked the technical skills to manage a vineyard estate. So, I decided to attend university to learn viticulture. At Durfort-Vivens, I used to do everything: driving the tractor, bottling, and so on. My brother Louis, the former owner of Château Haut Nouchet, was one of the pioneers of organic farming in Bordeaux in the 1990s. However, organic farming wasn't really my cup of tea. I often found a certain rusticity in organic wines. I met Alain Moueix from Château Fonroque, who asked me, "Why aren't you interested in biodynamics?" He explained that biodynamics brings a celestial dimension that enhances the wine. To be honest, at first, I wasn't very convinced because there's an irrational aspect to biodynamics. But everything changed in 2008 when I participated in the BiodyVin tasting, which takes place every year during the en primeur event at Château Fonroque. It wasn't just about quality; I found a magnificent tension in all the wines. These wines met my expectations, and I thought that if biodynamics worked for others, it could also work for me. So, in 2009, I decided to embark on this path (Durfort-Vivens has been certified Demeter since the 2016 vintage). All of this significantly changed my way of working. You need to immerse yourself in biodynamics, understand what it brings, and be close to the product. It is not a philosophical approach; we remain farmers. At first, I wasn't seeking certification, but eventually, I wanted to be able to prove what we were doing.
My cousin Jacques Lurton taught me a lot about protecting oxygen for white wines. Thanks to him, we started reducing the level of oxidation during aging, which made our red wines more vibrant. I came up with the idea of making a test batch without added sulfur and with extended aging, but my director Leopold Valentin wasn't comfortable doing it with barrels. So, we ordered two Tava R terracotta jars for the 2017 vintage. I still remember very well when I tasted this wine after a few months of aging. The tannins were creamy, without dryness, and there was a significant difference in aromas compared to the barrel. The wine evolves more slowly in the jars, retaining its tannic structure, but it is gentler. So, in 2018, I bought 50 jars. In September, during the first day of harvest, which was particularly challenging for organic vineyards due to mildew, I met Thomas Duroux; both of us were facing a very small harvest. He started harvesting the Merlots at Palmer and told me that he would pick every single grape from the property. On the way between Palmer and Durfort, I made the decision to do the same and go through all the plots, no matter the yield… We ended up with less than 10 hl/ha. When the remaining beautiful grapes arrived in the vat, I decided to vinify everything in the jars.
I still remember Leopold's remark: "How do we vinify in jars? How do we do pump-overs and rackings?" Leopold is enthusiastic with a fantastic practical spirit. For every new idea, he provides solutions that we can implement immediately. In the end, we did everything entirely by hand, without electricity (punching down, racking with spaghetti strainers, manual pressing). It was an extraordinary and very interesting experience. When you take the plunge, you must take responsibility and then understand what happened. That's the richness of life.
Gerda: What are the main challenges you personally face in your work?
Gonzague Lurton: Being consistent in my management and at the same time, having a great capacity for adaptation to climate change. Sometimes, I feel that we, farmers, seek to provide technical agronomic answers to everything. Often, science confines issues within frameworks, but we shouldn't limit ourselves to that. The world is much more complex than we think.
I want to be able to control things, but I don't want to restrict myself to what I understand. In other words, it is essential to be more open than our model based on mathematics. We must be attentive to Nature. In summary, I believe I am someone pragmatic and open to surprises.

---
Harvest 2022
Gerda: Could you give me a memory of the harvest?
Gonzague Lurton: Like everyone else, we started harvesting in September. 75% of the harvest was brought in during that month. For the remaining 25%, Leopold and I took the risk to wait. The rains arrived on October 8th, and on October 12th, we finished bringing in the last parcels of the beautiful Cabernet Sauvignon. It is important to note that only the young vines experienced stress. The older vines held up well. As for stress, we are habituated to it with our estate Acaibo in Sonoma Valley, California. Sometimes, you have to keep a cool head and not let yourself be influenced by the decisions of the neighbors!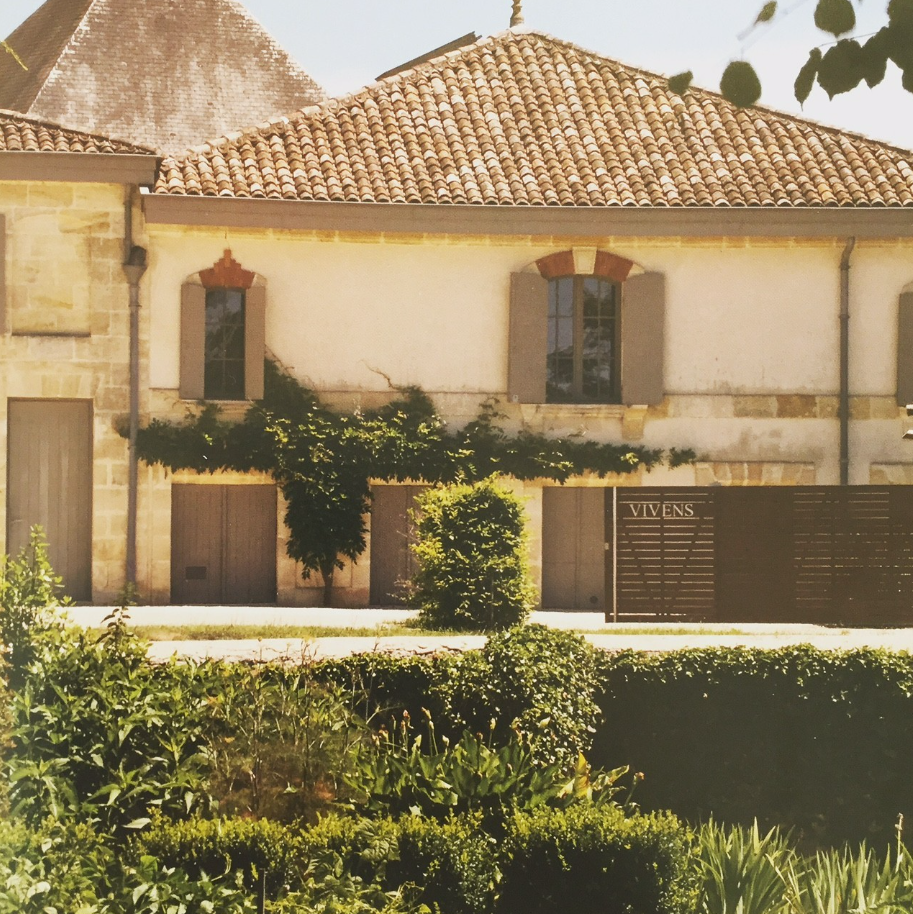 ---
Durfort Vivens today and tomorrow
Gerda: What positioning(s) would you like to see for your brand(s)?
Gonzague Lurton: Durfort Vivens is a 2nd Grand Cru Classé, but we haven't yet achieved that recognition. Our goal is to bring the estate back to its rightful rank. Being included in the 1855 classification requires a lot of work; it is a tremendous challenge. This ranking was the first of its kind in the pursuit of ultimate quality, and it holds historical significance. Even though many things have evolved over the last 150 years, this classification remains a respected reference among wine enthusiasts. It is an important benchmark.
Durfort Vivens is a good example of how we are faced with the challenge of living up to the 1855 classification. For a long time, we have been far behind. If I don't succeed in obtaining the recognition of Durfort Vivens as a 2nd Grand Cru Classé, I am confident that my children will achieve it. It is an ambition that drives us and pushes us to give our best.
G: How do your wines stand out and are unique?
GL: Our wines stand out and are unique because they are the expression of an exceptional terroir. We emphasize preserving this unique expression by avoiding dilution through excessive use of viticultural and oenological techniques. Our soils play a key role in the quality of our wines. The entire character of our wines lies in our living soil.
During my father's time, Lucien Lurton, who passed away at the age of 97 in March 2023, until the early 1980s, it was challenging to make a living from our vineyards. He didn't invest for money, because he believed in the singularity of our terroir. He was visionary because, during his time, many people didn't fully grasp the richness of the Médoc terroirs. As a result, our wines distinguish themselves through their authenticity and deep connection to our terroir. They capture the essence of our estate and offer a unique tasting experience to those who enjoy them.
G: What future projects are you currently working on? (technical, marketing, or commercial)
GL: We are currently engaged in several exciting projects at Durfort Vivens. My role has evolved significantly over time. In the beginning, back in 1992, I was still behind the wheel of the tractor. Today, I see myself as a conductor, coordinating numerous projects.
We want to create a very precise mapping of our vineyards to be even closer to them. We have the idea of providing connected tools to our team. For example, when a vineyard worker is near a vine and the bracelet flashes red, it means they need to tend to it in a certain way. We are going beyond the inter-parcel approach and working vine by vine. This project will span over the next 10 to 15 years. It is all about precision viticulture, a blend of agricultural practices and high technology, pushing the boundaries of our understanding of the terroir. Personally, I prefer working with drones rather than horses. I enjoy being in our era, surrounded by motivated people, and managing exciting projects.
Regarding the commercial and marketing aspects, we have a team of 8 people led by Arnaud Boutin, who works for all our estates: Durfort Vivens, Ferrière, Haut Bages Libéral, La Gurgue, and Acaibo. We handle all marketing and press relations ourselves. Within the commercial and marketing team, we have three representatives for Europe, China, and the United States. The last two are based on-site. We try not to burden the negociants but rather help our partners ensure good distribution. It is a very interesting period for all of us, where the Place de Bordeaux is increasingly convinced that it has nothing to fear from us. It is essential to work hand in hand. The Place de Bordeaux is a commercial biodiversity with a strong distribution force. Each negociant brings their talent. More and more young people are entering this field. Despite the dangers in the world, we must not be afraid. We are living in a fascinating and rewarding period.
It is important to be dynamic and stay grounded in the reality of agriculture, without forcing it but emphasizing our vision. We are not arrogant, and we coexist with our neighbors in the Médoc. My father has passed away, but my children are about to join, as we are committed to the long term here.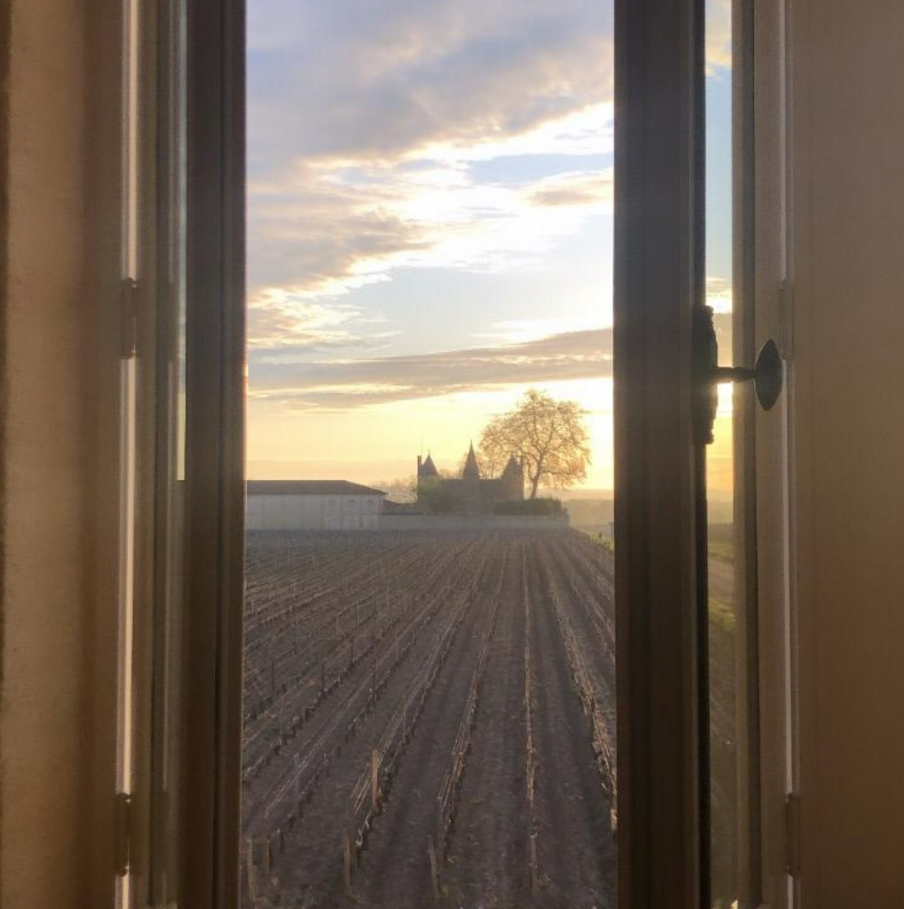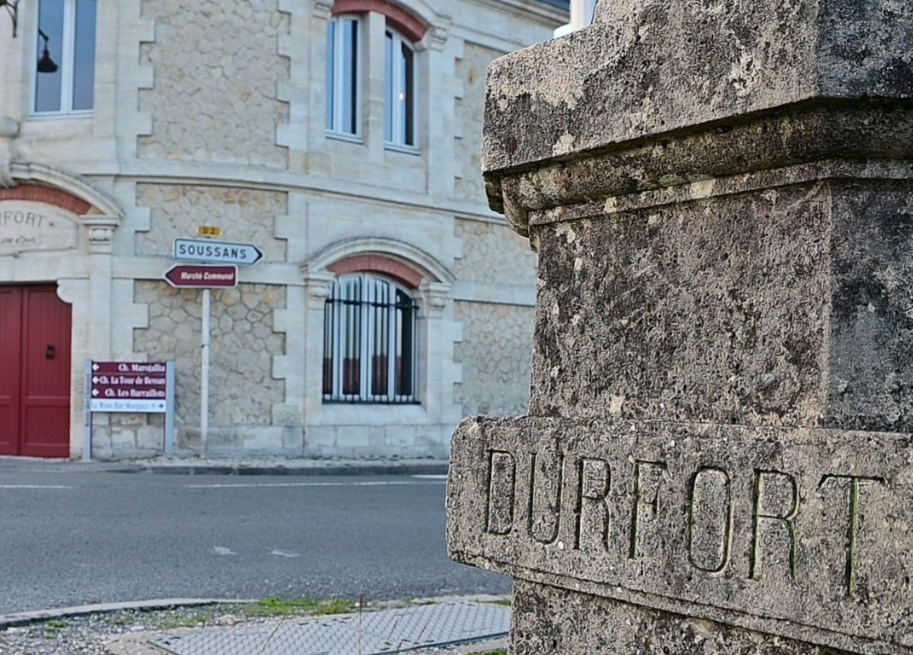 ---
The business
Gerda: What are your priorities in terms of business development?
GL: We place great importance on the commercial development of our wines. In collaboration with Arnaud Boutin, we have conducted in-depth work to identify the countries and segments where our wines are distributed. Our goal is to be present in all places that value our brands, as our wines become brands as soon as they leave the cellar. I want the agricultural and technical teams to speak about our brands in the same way. It is essential to create coherence between the commercial/marketing team and these teams, even if it can sometimes be challenging to convey.
Our distribution is still weak in the United States and generally in Anglo-Saxon countries, but we are actively working to strengthen our presence in these regions. It is very important to me to have a solid, consistent, visible distribution and to be present wherever our wines are appreciated.
G: What sales support materials are available to distributors to promote your wines?
GL: We have a website, G&C Lurton Estates, and we are present on all social networks. Additionally, we have a fantastic team both in marketing and sales. Moreover, my wife Claire, myself, and Léopold are always ready to make ourselves available to support our distributors. We provide them with all the necessary tools to promote and showcase our wines.
G: Which vintage should the market be interested in? and why? 
GL: In my opinion, the 2017 vintage is excellent! Similarly, the 2014 vintage, which marked our transition to organic viticulture, is outstanding. It possesses a splendid brilliance. As for the 2016 vintage, the first produced in biodynamics, I adore its aromas, where one can even find hints of white flowers. Recently, I rediscovered the 2015 vintage, a wine that is rich but with a velvety tannic structure. It is a wine that provides pleasure and can be easily enjoyed with great drinkability.
G: Are you planning any commercial or marketing releases in the near future?
GL: Two years ago, I released the 2009 vintage to the market. My goal is to do it once a year if the economic conditions allow for it. I have neither the desire nor the need to pressure our partners
G: Do you have stock that our customers could work with?
GL: I mainly sell en primeur, between 80 and 90% of the harvest. In 2021, I even sold a bit too much. I want to rebuild my stocks because it is important to supply the market for the next 5 to 10 years.
---
Favorite bottle of Gonzague Lurton
Gerda: If you had one bottle of your heart?
GL: The 2018 vintage is one that I hold both painful and extraordinary memories of. It was the smallest harvest ever at the estate, less than 10 hl/ha, which was a painful experience. However, it was also an extraordinary human experience as we vinified the entire harvest in jars. It was a rich and unforgettable experience.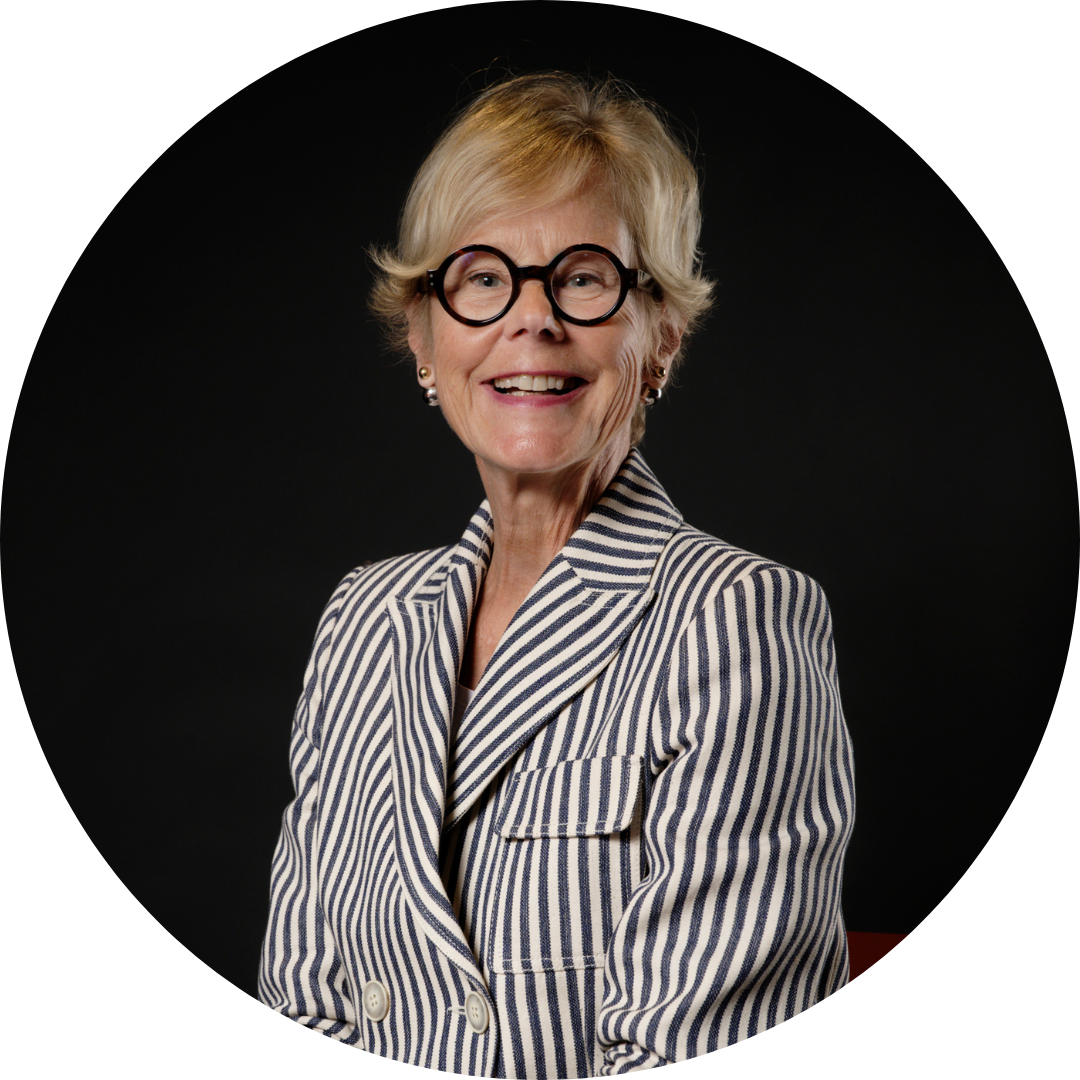 Gerda BEZIADE has an incredible passion for wine, and possesses a perfect knowledge of Bordeaux acquired within prestigious wine merchants for 25 years. Gerda joins Roland Coiffe & Associés in order to bring you, through "Inside La PLACE" more information about the estate we sell.