Véronique Sanders-van Beek
President
Met by Gerda at the Château
Château Haut-Bailly
Cru Classé de Graves
---
Gerda: Tell us about you…
Véronique Sanders-van Beek: I am representing the third generation of the Sanders family in charge of Haut-Bailly, after my great-grandfather and my grandfather, I have a deep attachment to this estate, the place of which never ceases to amaze me. My love – ingrained in my memories – for this property is deeply rooted in my genes, and that is why I passionately manage it on a daily basis for over twenty-five years. I am proud to be part of a generation of women who had to assert themselves through sheer determination: I took up the torch in 1998, and today I reap the fruits of the work carried out with an amazing team. Presiding over the destiny of Haut-Bailly is much more than a job; it is a sacred responsibility, a mission.
Gerda: In 1998, Robert Wilmers purchased Haut-Bailly. What did this great entrepreneur bring to you?
Véronique Sanders-van Beek: Robert Wilmers had a genuine passion for Haut-Bailly, which aligned perfectly with the estate's values of authenticity, discretion, and restraint. He dedicated his intelligence to serving this passion, approaching it as an investor who respected the management, terroir, and wine. The "Good Banker" became the "Perfect Investor" and a wine owner so deeply attached to his estate that he chose to be buried in Léognan, not far from Alcide Bellot des Minières, the "King of Winemakers" who was the iconic owner of Haut-Bailly in the late 19th century.
The continuous investments made by Bob and his family over the past twenty-five years have allowed Haut-Bailly to move faster and further. Firstly, in the vineyard, a scientific analysis of the soils and subsoils was conducted to better understand and divide the plots. Secondly, in the cellars, state-of-the-art facilities were constructed to adapt to climate change, helping us refine every stage of winemaking. Finally, the teams have been enriched year after year with new talents.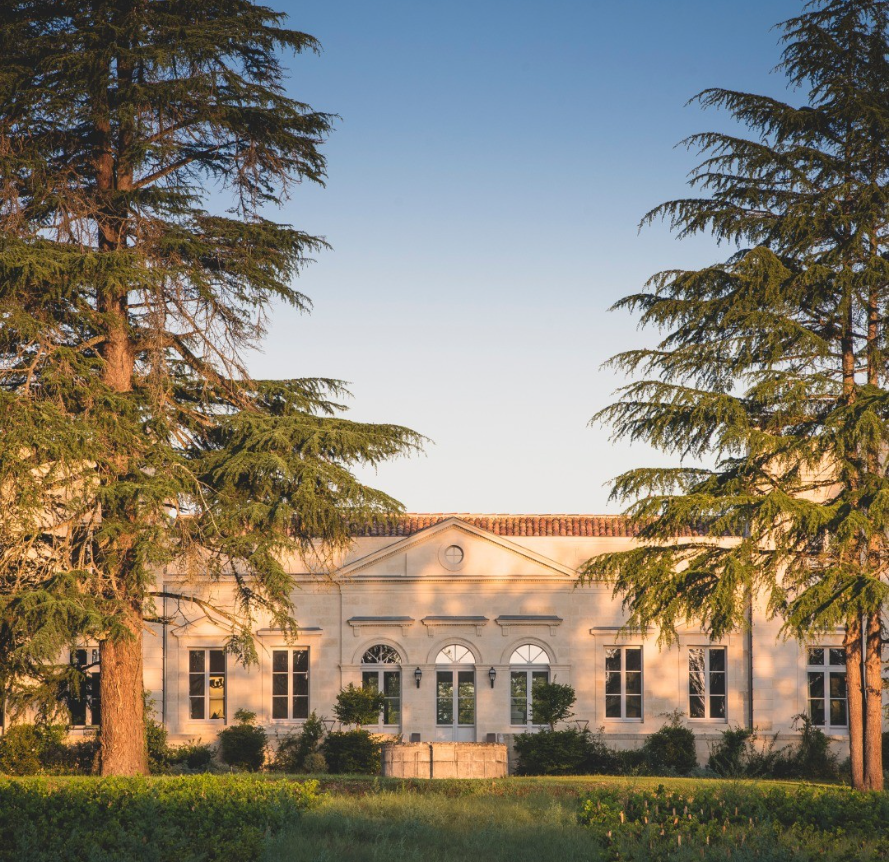 ---
Terroirs, vines and cellar
Gerda: In Bordeaux, 2021 was a relatively balanced, wet vintage. The year 2022 was extremely hot and dry, and will undoubtedly have left its mark on Bordeaux winegrowers. What are the main technical challenges facing Bordeaux in the coming years?
Véronique Sanders-van Beek: Bordeaux winemakers will face several technical challenges in the coming years, particularly due to changing climatic conditions. We are subjected to more extreme conditions: early springs, frost protection, floods, droughts, heatwaves, and the spread of diseases and pests.
Therefore, we must be prepared to adapt by employing sustainable agricultural practices and experimenting with new winemaking techniques that can accommodate the type of fruit nature provides us with. By working together to share best practices and technical knowledge, we can overcome these challenges and continue to produce wines of great quality. A necessary evolution is underway in Bordeaux.
G: In Europe in particular, climate change is at the heart of discussions. How do you think the most prestigious properties should take these new concerns into account?
VSB: We have been working on these issues for years. Our estate has successfully adapted to the current climate changes. Bordeaux has been producing outstanding wines for over two decades, naturally ripe and indulgent. Cabernet Sauvignon is a resilient grape variety that thrives in the current conditions. The secret lies in our ability to constantly question our practices and adapt to our environment. Viticulture in the early 21st century is vastly different from that of the previous century. The upcoming challenge will be to mitigate the increasingly extreme conditions that lie ahead, and we are diligently working towards that goal.
G: Is organic mandatory for a grand cru? Or does everyone do as they please?
VSB: For a Grand Cru, exemplarity is mandatory. This does not mean blindly rushing towards a solution without considering its overall impacts: on the quality of the wine, its ability to age well, biodiversity, carbon footprint, and human well-being. Being multifactorial in nature, the question of the environment must be addressed in a holistic manner and goes beyond just farming practices.
For a long time, Haut-Bailly has practiced sustainable viticulture, respecting people, soils, vines, and the environment. This type of viticulture strengthens the natural defenses of the plant material. The choice made at Haut-Bailly for sustainable viticulture, preserving an aged vineyard, makes perfect sense in extreme conditions. The deep-rootedness of our vines, due to their age and soil work, gives them remarkable resistance capabilities. The vine is a heritage that we cultivate for future generations.
Our approach to environmental issues is first pragmatic, guided by common sense and the patient quest for effective and sustainable solutions. It is also scientific, inspired not by belief or ideology but by the reality of facts and objective data resulting from in-depth research. Finally, it is focused on humans: the health and well-being of our teams, neighbors, and, naturally, our customers.
Our inclination for upstream thinking, thoughtful experimentation, and constant optimization of our processes, based on collective reflection involving all teams, is what the Japanese call "Kaizen." It is our hallmark and, today more than ever, the secret to our resilience. There are no abrupt revolutions or sudden course changes, but a tremendous team effort aimed at collectively identifying, analyzing, qualifying, and evolving every aspect of our operations.
The most recent example is our new cellar, which incorporates current environmental requirements: rainwater collection and recycling, geothermal inertia for reduced energy consumption, and natural light at all levels. The idea was to apply the same ecological principles to the cellar as in viticulture while integrating the highest standards of comfort and workplace safety for our teams closely involved in the project.
G: In 1982, 1990 and even more recently in 2009 and 2010, the châteaux were producing good yields and exceptional wines. Lately, the predominant feeling is that this is no longer possible. To produce exceptional wines, are estates doomed to produce small quantities?
VSB: The word "weak" is relative… I don't believe it. A great vintage can be both high in quality and generous in quantity. 2019 is the latest beautiful example of this.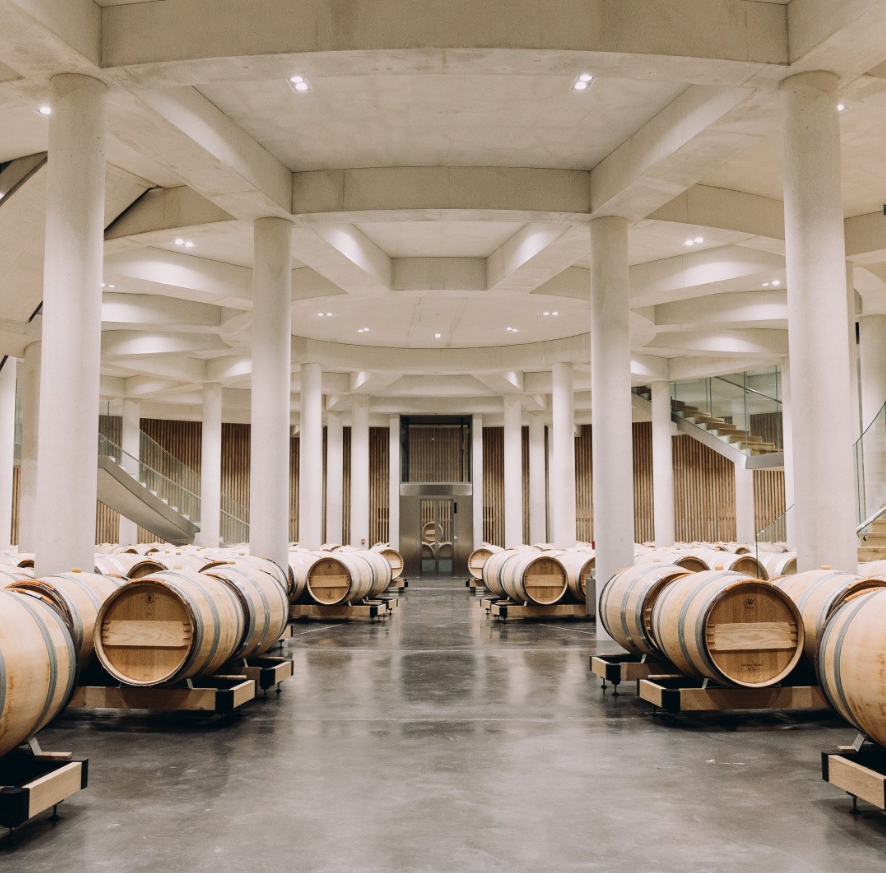 ---
 The business
Gerda: You produce fine wines. Do you think there's still a future for small châteaux in Bordeaux?
Véronique Sanders-van Beek: Bordeaux is the leading wine brand in the world! There are good wines everywhere in Bordeaux today. I am sure there is always room in the market for châteaux capable of producing quality wines at affordable prices while building a strong and distinctive brand.
Being part of a renowned wine appellation like Pessac-Léognan with stringent specifications benefits small estates that are driven to improve and progress.
G: You have traveled the world to promote Haut Bailly during your career. Does Bordeaux still have a lot to offer?
VSB: Bordeaux continues to captivate the world! The Bordeaux vineyard embodies a winemaking tradition that dates back to the Roman era; it is the historical birthplace of viticulture and wine trade. Bordeaux also has unique terroirs, a wide variety of grapes, and a diverse range of wine styles, ranging from structured and powerful red wines to fresh and fruity white wines, as well as rich and complex sweet wines. Lastly, Bordeaux enjoys a strong international reputation for the wines' quality.
G: What do you think of today's wine rating systems?
VSB: Wine rating systems can be helpful for consumers seeking to assess the quality of wines before purchasing them, but they can also be a source of controversy and debate. Nowadays, not only are there more critics than ever before, but consumers themselves, through social media, have also become critics. However, when a wine is truly exceptional, it always unanimous acclaimed!
G: Do you think the hierarchy of "quality, desirability and price" between the great Bordeaux wines is still open to change today?
VSB: This hierarchy is constantly evolving, reflecting changing market trends and consumer preferences. Today, wine consumers are also sensitive to other factors such as environmental footprint, authenticity (the true taste of the terroir), as well as typicity.
G: What, in your opinion, characterises an exceptional bottle?
VSB: What characterizes an exceptional bottle is the emotion it evokes, the shared emotion that transports us and gives us a feeling of familiarity – being at home – or on the contrary, the impression of discovery – embarking on a journey. An exceptional bottle is also a wine that has style, its own defined identity.
---
Distribution today and tomorrow
G: In the past, châteaux used to sell almost all their production en primeur. Is this now a thing of the past?
VSB: The en primeur marketing remains an important tradition for Bordeaux wines, but it is true that the trend has evolved over time. Today, some châteaux also sell a portion of their production as "deliverable," which means the wine once it is bottled. It is amazing to witness the enthusiasm of global markets during this en primeur period every year.
G: How do you see the price inflation of the biggest estates in recent years?
VSB: If a property increases its prices, it is related to the recognition of its quality; it's the market, the law of supply and demand. The more sought-after it is, the rarer it becomes. Quality drives demand, which leads to a form of scarcity that creates higher prices. However, Bordeaux's fine wines remain among the most affordable in the world of fine wines.
G: In Bordeaux, we have a very special Place system. Is this open distribution system an advantage for the importers and distributors who are the trade's customers?
VSB: The Bordeaux Place system is incredibly efficient and professional. The whole world envies it. It is this system that has enabled the international influence of Bordeaux wines. Properties rely on the commercial strengths of various négociant houses to be present in a large number of countries. On their part, importers and distributors can access a wide range of Bordeaux wines from different producers and regions, allowing them to offer a diversified selection to their clients.
G: In recent years, we've seen a growing interest in the market for wines produced outside Bordeaux. How do you explain this trend?
VSB: If foreign wines wish to be distributed by the Bordeaux Place, it indeed signifies that the Place has a strong and sustainable operation. By distributing them, the Place reinforces its position as a leader in the distribution of fine wines.
G: Finally, do you remember one or more wines that have marked your life as a great wine taster? Could you describe the emotion you felt?
VSB: Haut-Bailly 1964 tasted in magnum at a collector's place in Miami, was the day I knew with certainty why I have been doing what I do for the past 25 years: the emotion emanating from that wine sparked a true calling, a deep connection to the terroir. Since that day, it has been an honor and a daily joy to serve an exceptional terroir, a terroir that imposes more duties than rights upon us.
Yquem 2001 is another moment of great emotion. The purity and elegance of this wine are of tremendous nobility.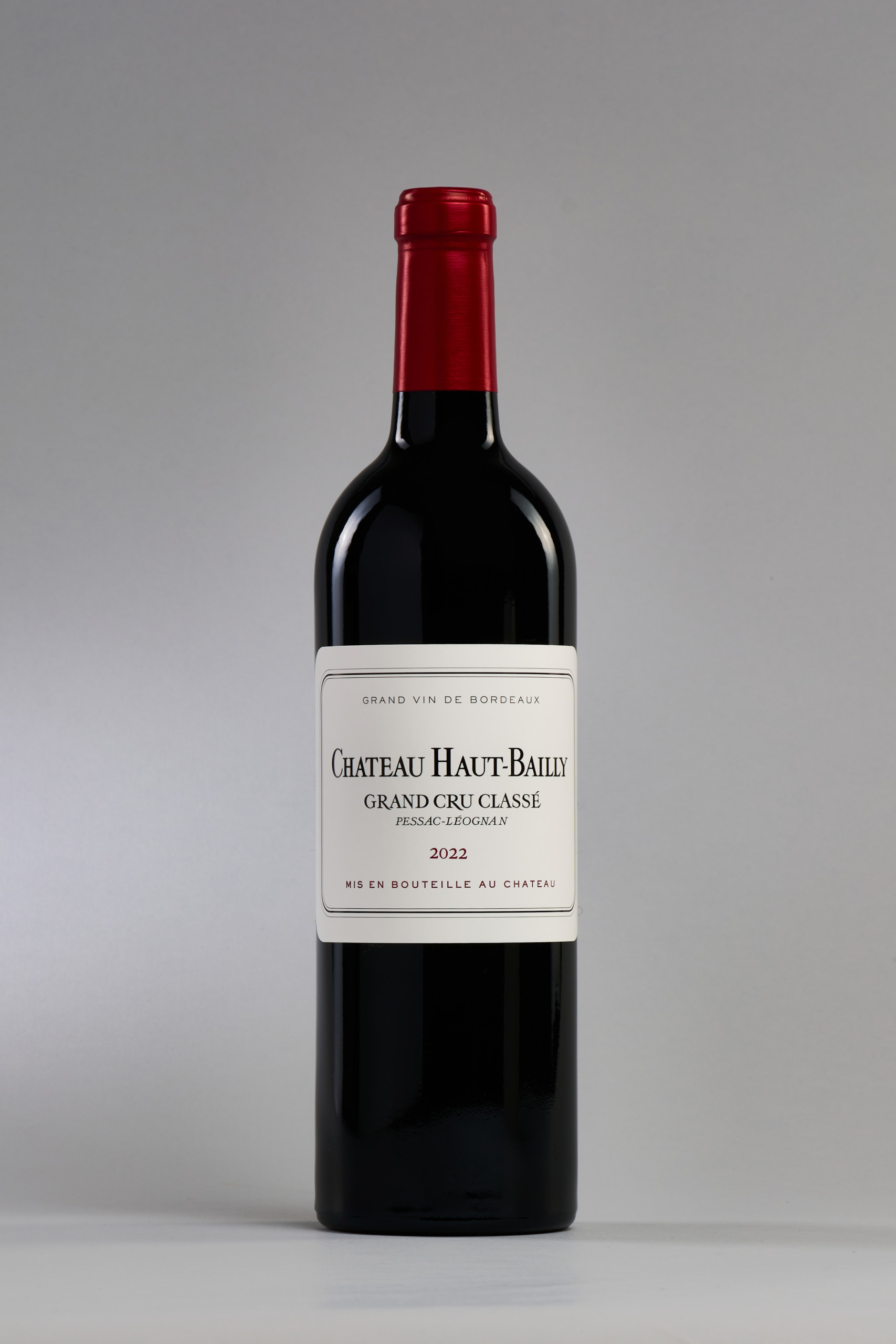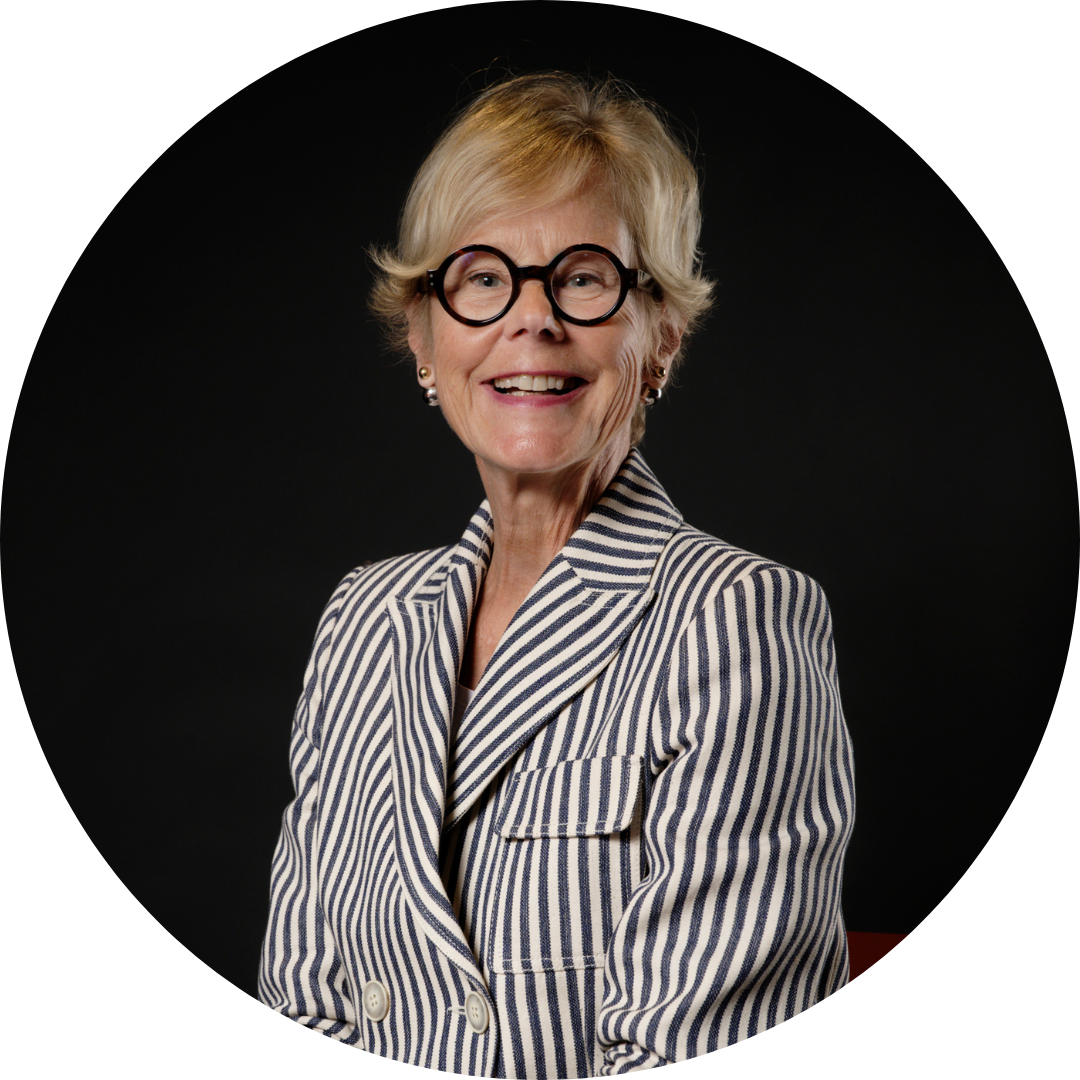 Gerda BEZIADE has an incredible passion for wine, and possesses a perfect knowledge of Bordeaux acquired within prestigious wine merchants for 25 years. Gerda joins Roland Coiffe & Associés in order to bring you, through "Inside La PLACE" more information about the estate we sell.