William Kelley
---
Gerda: Can you tell us about your background?
William Kelley: I am a wine lover who became a wine critic. I had opportunities to taste great wines in my younger years, especially during my studies at Oxford University (Doctorate in History) where I was in charge of the Wine Circle tasting group. In 2015, a friend of mine invited me to participate in the California wine harvest, at the same time I began writing about wine for Decanter: first about California, but soon adding Burgundy. Since 2017, I have worked for The Wine Advocate, adding Bordeaux to my list of responsibilities in 2021. In 2018, I started to produce my own wine for my personal pleasure in Burgundy where I own 0.5 hectares of vines. It is important for me to make wine to better understand the techniques, the challenges and the point of view of winemakers, and to live each vintage. Now my knowledge of the vineyard is much more complete. I've learned to read a vineyard: I can perceive when the soil is too compact, when the vines are well pruned, if the load per vine is too high, if there is too much nitrogen, I know how to understand the quality of the vine genetics, etc… I try to take the time to walk through the vineyards and I like to understand the winemaking, the maturation and the various approaches. I think it's the future of a wine journalist's job to show the differentiating character of the properties! Today, everyone can post their opinion and tasting note on social networks… I go out into the field and do what I love to do: I talk about techniques with the winemakers, and I believe that this adds value. The wine in the glass must also be understood, but the encounter with a vineyard must be much more than a simple exchange in front of a label!
Gerda: Why did you decide to become a journalist?
William Kelley: Haha, this might sound strange, but it was just to buy bottles! I was making some money from my articles for Decanter and that allowed me to buy wine. Luckily for me, writing a 1,500-word article is easy compared to a 100,000-word historical thesis, like the one I wrote while studying at Oxford. I developed my passion for wine and I was lucky because ours is a profession for "old crocodiles" who have tended to put off their retirement: eventually, there was space for someone young to emerge.
Gerda: Where did this passion for Bordeaux come from?
William Kelley: Bordeaux was my first love, and I was lucky enough to share many wonderful bottles with a family friend. One day he even asked me to organize his cellar of 6,000 bottles. There were some magnificent bottles from the 50s and 60s. To thank me, he offered me a meal over a game with three bottles of Cheval Blanc 1961, one bottled at the château and two English-bottled ones. I still remember this unforgettable moment, as I still remember the Ducru-Beaucaillou 1961, or La Clusière 1961, the old La Gaffelière à Naudes and Ausone, wines which are still of an exceptional quality level. Moreover, during the Oxford Wine Circle tastings, we drank more Bordeaux than Burgundy. So it all began with Bordeaux. Then, I invested a lot of time to better understand Burgundy, working harvests there and tasting in all the cellars. My first step was to buy a few rows of vines there and today I live there with my wife and our children.
The first vintage I tasted En Primeur, just as an amateur, was 2008. From then on, I followed the interesting changes in Bordeaux, but from a distance. When Lisa Perrotti-Brown left The Wine Advocate at the end of 2021, I immediately offered to take on Bordeaux! It's a great challenge, and I'm putting my heart into it. I don't aspire to be a journalist all my life, but I would like to offer my vision of Bordeaux as long as I'm here and as long as Bordeaux continues to evolve; a vision that I hope will speak to our readers and bring them closer to the vineyards.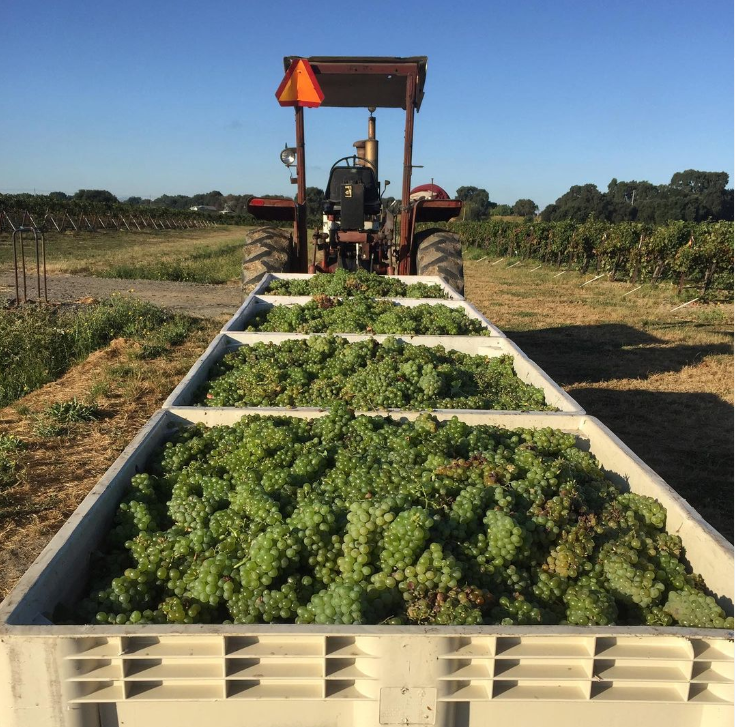 ---
The business
Gerda: How would you describe the role of a wine correspondent?
William Kelley: My role is to understand the culture of a wine region, that is to say, to understand the wine, but also its cultural value, to understand why certain wines are successful and others are not, including the famous labels, but also the less celebrated estates. I look for winemakers who are on the rise and who are refining their style. I try to do a more thorough job. When there is a problem with a wine, I try to understand why, and not to criticize without explanation, but also without being afraid to criticize.
Gerda: Are you able to give an objective rating to wine?
William Kelley: The word « objectivity » is often misused. An objective property is a property that exists independent of an observer, or in this context a taster : a wine's pH is an objective quality, as is the presence or absence of TCA, or its alcohol level. Whether a wine is good or bad is not an « objective » quality, as it is perceived by an observer, that's to say, a taster. While many tasters may agree on what a great wine is and what it isn't, the phenomenon of natural wine reminds us that the definition of quality is subjective: natural wine lovers appreciate flaws that you or I may find execrable, and indeed such people consider these flaws to be qualities. Wine criticism is concerned, therefore, with both the objective and the subjective: what are a wine's properties, and what is its quality? When judging the quality of a wine, we enter into the subjective; but a critic should be as dispassionate as possible, that is to say, uninfluenced by bias for a label or appellation or an aversion to a person or a grape variety. On the other hand, we must also champion a certain vision of wine and style: does a film critic say a film is good because the camera is in focus, or an architectural critic that a building is good because the roof doesn't leak? Nor should a wine critic say a wine is great because it is « well made ». It is important, however, to be as consistent as possible: a wine that scores well one day should score well the next. I am happy to stand for a certain idea of wine, and I hope that this vision animates my work and lends it a coherence that is indispensable, if all too rare, for compelling criticism.
G: How critical should wine criticism be and are you different from other wine critics?
WK: I don't taste wines with the intention of being critical. However, if the wine is defective, you have to say so. I don't want to lose credibility, I have to be able to take responsibility for my criticism of a wine, whether I like it or not. That's why it's important to come to visit the estates regularly.
Am I really different from other wine critics? For the primeur tastings, I try to publish my notes first so that I am not influenced by the other journalists. I'm more excited about how others will score next, rather than knowing in advance what they have written. However, their comments are interesting because they scrupulously detail the percentages of the blends, which I sometimes forget to note.
G:  Do you think that criticism pushes winemakers to question themselves and to evolve?
WK: Yes, I think so and this is probably more the case in Bordeaux. That's why it's important for me to be very clear to the winegrowers because I don't want them to think that I'm capricious. When I arrive at a château, I want them to know how I work, what I want to know and who I really am. My vision is for the end consumer.
It's important that châteaux understand that they need to communicate better about everything that happens at the property and especially about how they farm their terroirs. Today, with social networks, we are in a world of information. Good or bad, it is essential to control your own communication.
G: Each vintage and each terroir are unique. Can the winemaker be conditioned by the taste of the consumers? Or vice versa?
WK: Interesting question… I don't think so. Thanks to social networks, there is no longer the threat of homogenization of tastes. Thirty years ago, globalization made wines identical, but today it is characterful wines with a specific origin, those that are most distinctive, that find markets the quickest.
In today's wine world, the journalist is the first to communicate his vision. The winemaker makes a unique wine, or not, for which the consumer is ready to pay a rather high price, or not. Châteaux should not be afraid of journalists. On the contrary, they should be proud of their success!
G: How would you describe your personal taste?      
WK: I like Bordeaux wine that tastes like Bordeaux! Authentic to its origins, and the characters of the men and women who made it: those who embrace what they do, those who do a consistent job with their style. I like wine with finesse and structure, which does not mean that I don't like tannins. I have always liked the structured wines of the Médoc, which embody the ideal of "austerity without asperity". On the other hand, I don't like wines that are too alcoholic and unbalanced. It's possible that I may be more tolerant of subtle herbal and minty expressions than some of my Anglo-Saxon counterparts.  I am not very tolerant of volatile phenols. I like wines that are drinkable, complex and balanced, and for these, I am prepared to be patient. The great Burgundies, for example, are often expressive right away, it sometimes takes longer with the Bordeaux.
G: Is there a new aromatic trend in Bordeaux?
WK: Yes, I think we are coming back to the real taste of wine! For a very long time, we lost the floral and fruity character of a Palmer 1961 for example.

---
Climatic changes
Gerda: What do you think of organic and biodynamic wines?
William Kelley: The most outstanding wines in the world are made in vineyards with living soil. Organic is a reaction against the effects of the chemicals of the 80s and 90s. Is organic enough and is organic the solution? On these points, I am less sure. There are too many questions about copper in the soils and its sustainability… I am generally in favor of organic and biodynamic viticulture, but not against winegrowers who use, for example, phosphonates, which are permitted under organic certification in the USA but not in France, because we must not close our eyes to the problems of organic viticulture.
G: How do you manage to taste more than 50 wines a day, especially during the primeur period?
WK: I taste a maximum of 70 wines per day during the primeur period, which is much less than many colleagues. Half in the morning, half in the afternoon. I taste quite quickly and preferably at the property. I drink a lot of sparkling water, between 5 and 6 liters a day, and try to avoid drinking at lunchtime or in the evening.
G: You are in Bordeaux to taste the 2020 vintage. What is your first impression?*
WK: I had not tasted this vintage en primeur, so I had no expectations. It is a good vintage but less consistent in style and quality than the 2019 vintage. The 2019 vintage has a stronger style, sensual, vibrant, expressive and fruity. 2020 has a style that depends on terroir and the quality of the tannins.
*the interview took place in February. William Kelley has published his notes of 2020 on the 6th of April 2023: https://www.robertparker.com/articles/Y7GvPXsYYyqkwornm/france-bordeaux-2020-vintage-in-bottle-out-with-old-in-with-new
G: Can you tell us about an unforgettable tasting?
WK: It was Château La Mission Haut-Brion 1955. This wine was so perfect, I couldn't believe it. It had a pristine balance with beautiful aromas. I drank it twice, each time I had the same feeling. One of the first Bordeaux I drank was from the same chateau, but the 1961 vintage. It is more powerful than the 1955 and also very good. Wines like this are incredible, and reinforce my belief that to be a winemaker is to be one of the last true craftsmen in today's world.
---
Vintage 2022
Gerda: When are you coming back to taste the 2022s? **
William Kelley: Haha, I think James Suckling is already tasting (early February). On a more serious note, I'll be back in Bordeaux two weeks before the Union des Grands Crus' primeur week. Two people have already told me that 2022 is like 1982: it would be a good thing if the quality and prices are the same as in 1982.
**William Kelley has published his notes of 2022 on the 28th of April: https://www.robertparker.com/articles/qmTRywWJDRjqcyW6p/france-bordeaux-2022-en-primeur-futures
G: Last question: what do you think of the Place system?
WK: Good question… … If the Place didn't exist, nobody would invent it. It is a very particular system, which has advantages and problems. It is a powerful tool for classified growths. It works very well for this type of product. The place is a formidable tool for promoting wines when everything is going well, but when it is difficult as it is today, it is also a filter that insulates owners from the reality of the markets and the needs of the consumers.

Gerda BEZIADE has an incredible passion for wine, and possesses a perfect knowledge of Bordeaux acquired within prestigious wine merchants for 25 years. Gerda joins Roland Coiffe & Associés in order to bring you, through "Inside La PLACE" more information about the estate we sell.