Hubert de Boüard
Director Hubert de Boüard Consulting & Oeno-lab
Co-owner Château Angelus
Met by Gerda
---
Gerda: Tell us about you…
Hubert de Boüard: I describe myself first as a winemaker who was born and raised at Angelus. I am someone passionate about the vine and wine. When my father stopped working in 1985, I was 29 years old and took over Angelus after training in oenology. I am an ambitious person, not only for Angelus, but also for this profession. Today, it is my daughter Stéphanie de Boüard-Rivoal who embodies Angelus and represents the rest of the family at the estate. She is the one who has to shine. Stéphanie has an incredible will to succeed and leads a life that is as wide as it is varied. As for me, I have always been involved in collective and public life. It started with being the president of my children's school, then I had multiple responsibilities within the Saint-Emilion appellation, the CIVB, and the INAO. I like to get involved in defending our great profession. That is one of the reasons why I have been a consultant since 2001 and created the company Hubert de Boüard Consulting. Today, it is a company of 7 people that also has a laboratory in Montagne Saint-Emilion. I consult for 90 estates, not only in France, but also in Spain, Portugal, Italy, Lebanon, South Africa, and Côtes de Provence. Consulting certainly allowed me to better understand the profession.
I was one of the first pioneers on the right bank to start traveling in the 80s. On the left bank, it was Jean-Michel Cazes. My first trip was to Asia in 1987, where I still go 4 to 5 times a year. As a winemaker, I have a strong scientific basis, but I have also always had a thirst for learning. Traveling is a source of inspiration, sharing, exchange and allows for a much better understanding of the market by providing a transversal reading of our beautiful profession. Knowledge of the vine, wine, market, coupled with the desire to move forward and dare to take risks, are the keys to Angelus' success.
I still see myself as a winemaker and have done my job with pride by always trying to improve practices. For example, I was one of the first, along with Jean-Bernard Delmas, to introduce sorting tables, but also temperature regulation of tanks and parcel monitoring. At Angelus, we have a "vineyard garden" approach: "small is beautiful" because the vine can only produce beautiful grapes, essential prerequisites for the production of great wines, if it is in perfect health and develops harmoniously.
---
Terroirs, Vines & Cellar
Gerda: In Bordeaux, 2021 was a relatively balanced vintage with some humidity. This year, 2022, was extremely hot and dry and undoubtedly left its mark on Bordeaux's winemakers. What are the main technical challenges that Bordeaux will face in the coming years?
Hubert de Boüard: I don't read tea leaves, but I am very sensitive to the notion of climatology, as we are undeniably experiencing meteorological changes. We will be faced with more climatic hazards than 70 years ago with more periods of frost, storms, and drought. Recently, we have experienced two contrasting years: 2021 and 2022. The 2022 vintage came out as well, as the plant has incredible resistance and thanks to 2021, there was a good water reserve. But it would be a mistake to think that all vintages will be like 2021 and 2022. We must try to understand and analyze what happened in order not to suffer from climate change. At Angelus, we have had a research and development team for 6 years. We conduct studies on mildew, plants, resistant grape varieties, grafting, in order to better understand the life and balance of the vine. We have done a lot of thinking about mycorrhizae, as it is in the depths of the soil that the vine draws its energy and nutrients. Mycorrhiza is a fundamental symbiotic fungus in the soil, which serves as a guide and mother to the plant.
Organic farming is not the only solution because in organic farming the use of copper is mandatory, but for the future, we need to be even cleaner and think about the next generation. Moreover, the challenges are not only at the vineyard level, they are also societal and economic. We must also move away from the caricatural dogma that the vineyard should not produce more than 35 hl per hectare. We must produce more, otherwise our vineyards are doomed to die. The winemaker should not be influenced or suffer, but should find the optimal balance between himself and the nature of his vineyard. This last point is today's real challenge.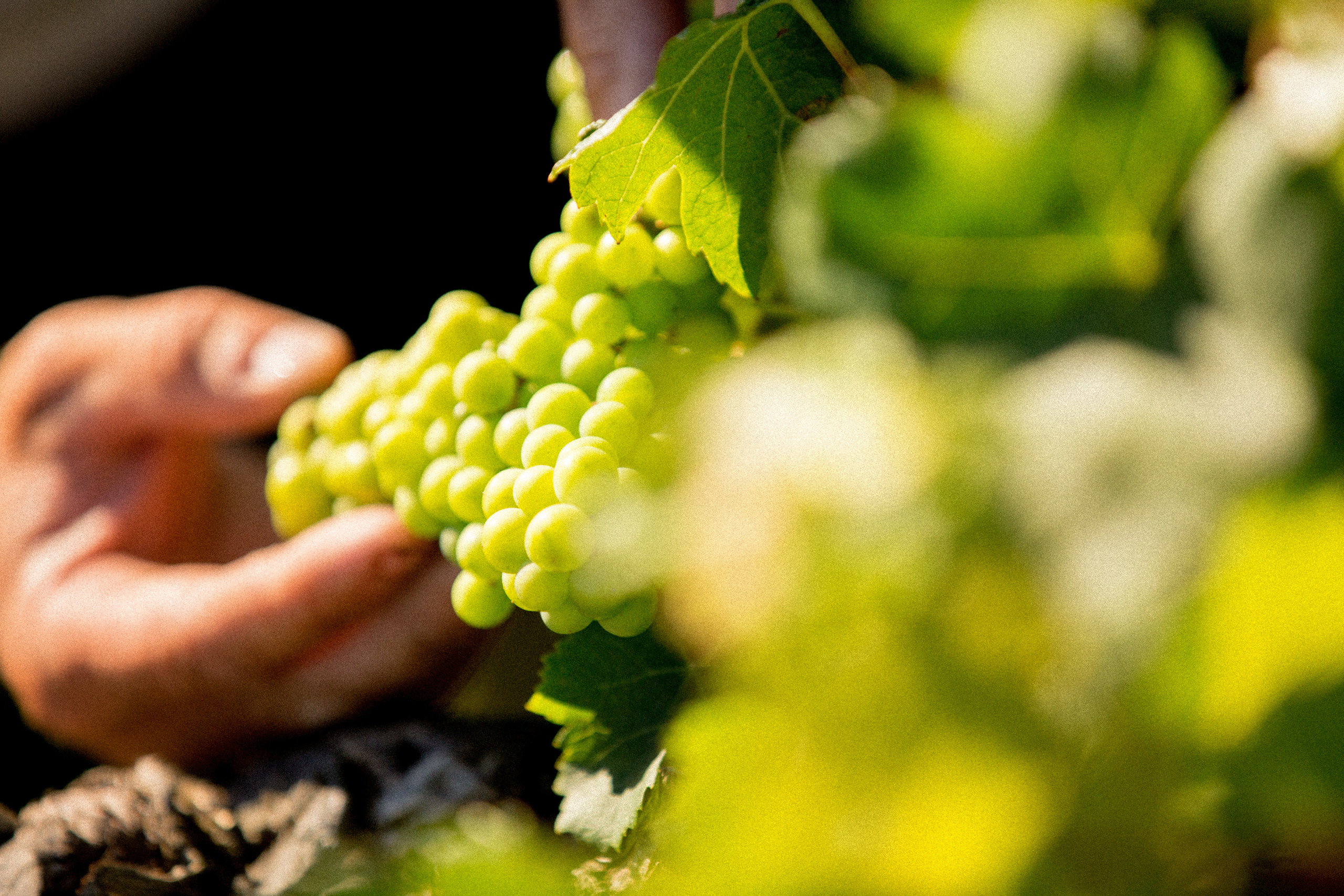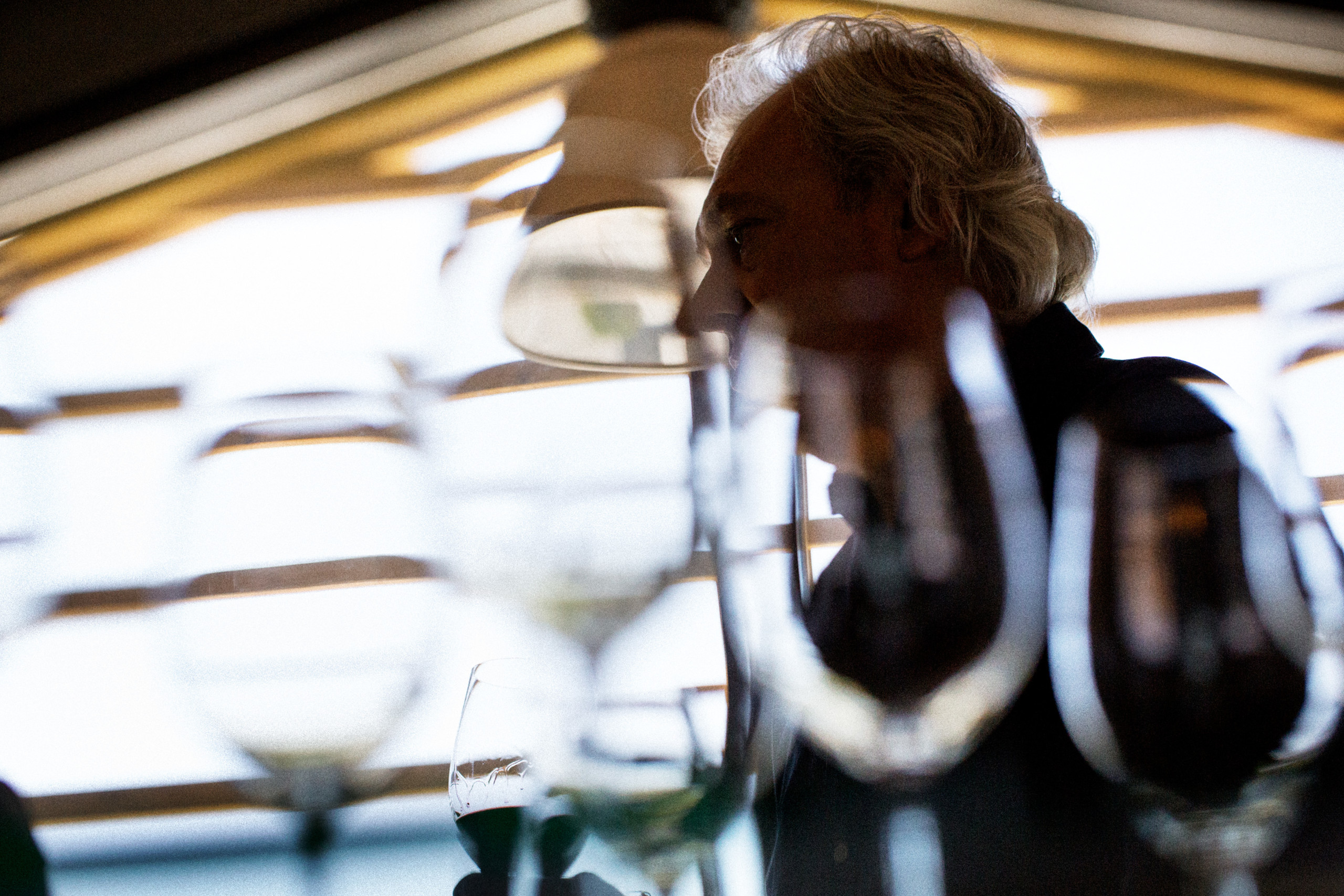 Gerda: What positioning (s) do you want for your brand? Especially in Europe, climate change is at the center of discussions, in your opinion, how should the most prestigious properties take into account these new concerns?
Hubert de Boüard: This is part of the cohesion between man and nature. In France, we have two production regions: the Atlantic and the Mediterranean regions. The issues are different on each production region. In Bordeaux, on the Atlantic region, we have not experienced a lack of water except in 2003 and 2022. Anticipating these extreme cases is a big challenge because I do not believe for a moment that there will be no more merlot, cabernet sauvignon or cabernet franc in Bordeaux. The right grape variety must be planted in the right soil, with the right rootstocks and in the right place, and these are still Bordeaux grape varieties. Let us not forget that for the last 25 years, we have not had any major quality issues on the Atlantic region, except for the quantity of production.
G: You created your consulting company in 2001. Have you evolved the style of the wines you work with?
HB: Naturally, I have evolved the style of wines throughout my 40-year career. In my consulting profession, there are several important criteria:
Firstly, the owners' desire. It is them who will define the style of their wine. I must exchange with them, but not impose myself.
Secondly, the vineyard soil's diversity. It is what will influence the wine's style.
Thirdly, the evolution of society also changes the wine style. That's why it's important to travel, move around and meet consumers. In today's world, people live in apartments and no longer have cellars. We consume more hedonistically, we no longer want to wait to open a bottle. Therefore, we must make wines that give pleasure earlier and that have more suavity, freshness, finesse, balance, and appeal with less extraction and wood. I'm not talking about a shift in winemaking, but a change following a societal evolution. The keywords are harmony, harmony, and harmony! This doesn't mean making a Haut-Brion at Mouton, but it means changing the way of winemaking to evolve towards elegance and subtlety in our wines.
G: For a grand cru, is organic farming mandatory? Or is everyone free to do as they want?

HB: The bigger the winery, the more responsibility it has towards consumers and the next generation. There have been significant mistakes made on the world's greatest soils. However, thinking that organic or biodynamic is the only possibility is a fundamental mistake; in organic farming, there is always copper which is a heavy metal. Nevertheless, it is a step in the right direction and it is important to raise awareness, even if it is imperfect.
Furthermore, it is not necessary for a grand cru to be organic. Several wineries are doing well in protection without being organic. Organic farming is too normative, and the world suffers from standards because they are too limiting.
G: In 1982, 1990, or even more recently in 2009, 2010, châteaux achieved high yields and exceptional wines. Lately, the prevailing feeling is that this is no longer possible. Are properties destined to produce low quantities in order to make exceptional wines? 
HB: No, I don't think so. Today we no longer do green harvests and there is a real reflection around soil work, pruning… We cannot accept that Grand Vins have an average yield of 35 hl per hectare. It is economic and physiological nonsense for the vine. A great estate must be able to produce between 40 and 65 hl per hectare.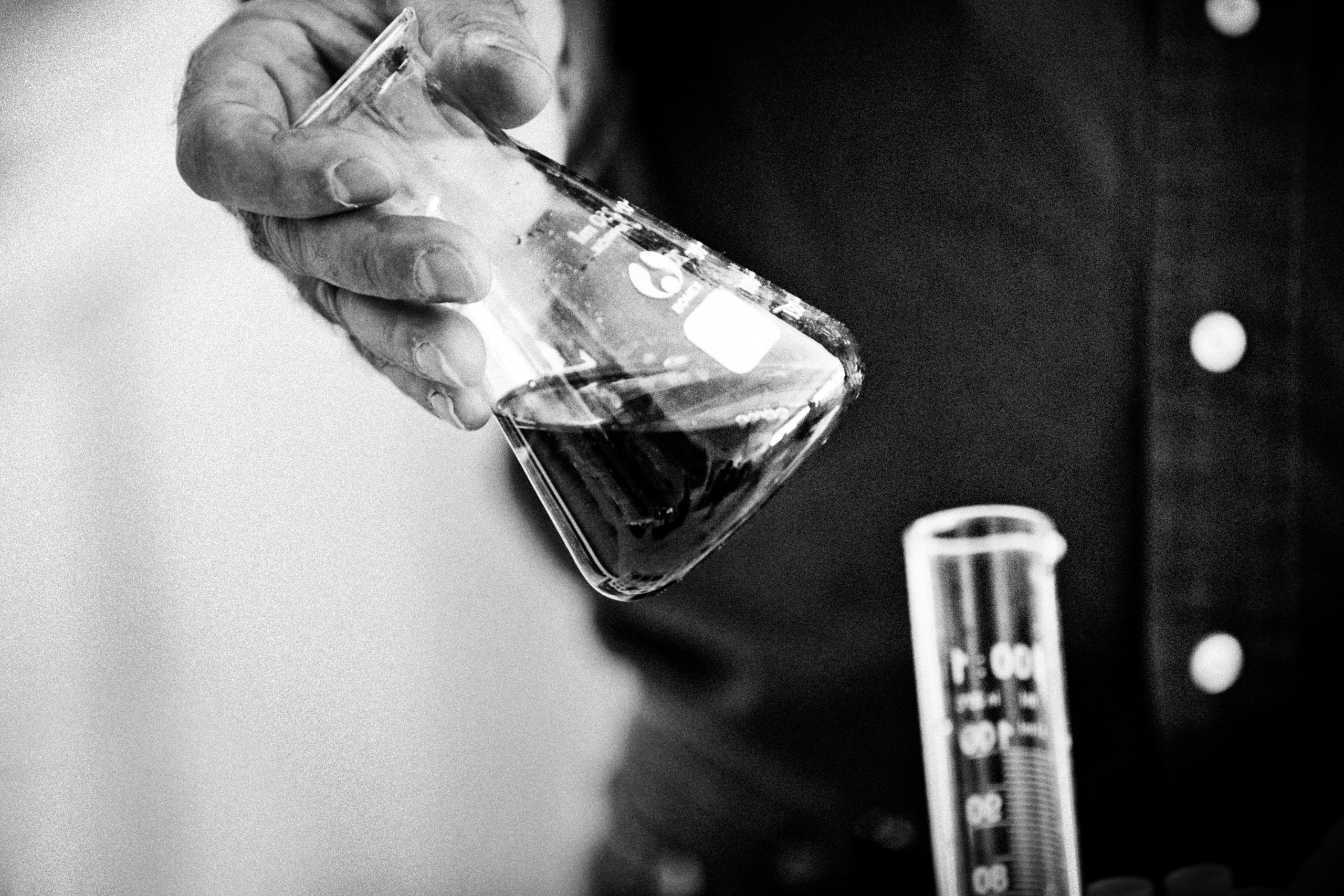 ---
 The brand
Gerda: You and I are specialized in fine wines, but is there still a future in Bordeaux for small Châteaux?
HB: It's a real issue. There are still wine negociant who defend small châteaux and grands crus, but it's becoming more and more exceptional. There's an obligatory adaptation to make in the market because some small châteaux are orphan.
G: You have travelled the world and its vineyards throughout your career, does Bordeaux still have many assets?
HB: Yes, without hesitation because we have an extraordinary history and the world of fine wines is made up of these stories. Bordeaux is capable of producing high-quality wines in large quantities. Bordeaux also has "small ideas" that are copied all over the world. But Bordeaux must understand the competition that is fierce and take the measure of its ambitions. Moreover, the bigger you are, the more you have to be in competition and not fall asleep. 
G: What do you think of the wine rating system today?
HB: The system of wine rating was introduced by Parker with the 1982 vintage. The world of wine critics was dominated by 4 or 6 English journalists. The real upheaval was Parker with the ratings, which lasted for 30 years, until 2010. It had never happened in the world that one man alone had so much power over the wines. Today, there are 20 to 30 journalists who are important and who rate wines, there is no more domination. It is a more serene situation for the wines. The ratings will remain important because they "boost" you.
G: Do you think the hierarchy of "quality, desirability, and price" among Bordeaux's grands crus is still open to evolution nowadays?
HB: Yes, without a doubt, because many people dream of consuming great wines. There are increasingly wealthy people in India, Australia, and all over the world. The desirability of big brands is limitless. I believe that Bordeaux can continue to make great wines with serenity, but it doesn't happen by itself. Look at Bernard Arnault with LVMH: he always has three steps ahead!
Bordeaux must work on attracting young people. Today, this elite is more oriented towards Burgundy. It's not just the style of the wine that attracts them: freshness, tension… but also the way Burgundians communicate: they are more in sharing, a form of simplicity and conviviality. Bordeaux may shine a little too much for these young consumers who have a need to return to the fundamentals of life, to the authenticity of terroirs. Angelus is part of these values and wants to extend the taste experience. To do so, we have just acquired a 9-hectare farm in Saint-Loubès. It has been named "1544," in tribute to the family's history, which settled in the region in that year. Seasonal vegetables, fresh fruits, cereals, and mushrooms will feed the kitchens of the Boüard family's restaurants.
G: What, in your opinion, characterizes an exceptional property?
HB: The fundamentals for an exceptional estate are identity and wine quality. Its DNA is a unique style that cannot be produced elsewhere. It is the embodiment of a product. There is also know-how in communication that makes sense to the final consumer by trying to explain "why Angelus is an exceptional estate, different, where humans are involved and make ancestral gestures, and why the wine is expensive?". Château must be embodied and not dehumanized.
---
The distribution today and tomorrow  
G: In the past, chateaux used to sell almost all of their production en primeurs, is this trend over?
HB: When I arrived, the trend was to sell everything en primeurs for all estates sold by la Place. This trend is now a thing of the past. Many châteaux hold back wine to release it later on the market. Angelus 2008 is currently extraordinary and it is important to show it to the market 15 years later, so yes, it is good not to release everything en primeurs. However, it is important to maintain a balance between primeurs and physical stock releases.
G: How do you see the increase in prices of the greatest estates in recent years?

HB: Inflation is everywhere, not only in Bordeaux but also in Italy, in Burgundy. Buying land is a security and there is no risk in buying an exceptional domain. But… we must be careful because trees do not grow to the sky and with prices ranging from 4 to 15 million euros per hectare, I sometimes wonder where it will stop.
G: In Bordeaux, we have a very particular system called "Place". Is this open distribution system an advantage for the estates?
HB: It is an advantage if the negociants are transparent and real partners with the château. The estates must be able to organize themselves without fear. They must promote their wines. If they don't, they will die. This is an evolution of today's market. At Angelus, we have seven people who are in the market and who are available to negociants and their clients. It is not just us, but also the negociants who must convey our message and tell us where we can go to promote our wines in exceptional places. We need to have a strong relationship with them.
We no longer want to have dinners with 100 people. We are more focused on private dinners with 10 people.
G: We are seeing a market interest from wines produced outside Bordeaux for La Place recently. How do you explain this trend?
HB: La Place is an amplifier of brands and images. Italian and American estates are sensitive to the resonance that La Place de Bordeaux offers their brands. Bordeaux will remain the leader, but I am more reserved about the speed and number of estates that are arriving. There is no problem for estates with a strong reputation, but for the less well-known ones, there is a real danger for the system. It is necessary to create desire… and not all estates are capable of doing so.
G: To finish, do you remember a wine or several wines that have marked your life as a great taster? Could you describe your emotions?
HB: I would like to mention one vintage, it's 1989. It's a style of wine that I like. It has a great balance, refined tannins and above all, it gives immense pleasure, it's not easy to limit yourself to one glass with this vintage, one glass quickly calls for another! It's wonderful!
If I have to mention a wine, it's a magnum of Henri Jayer: Vosne-Romanée Cros Parantoux 1995. I drank it with Michel Bettane and I have a memory of refinement of an exceptional pinot with black cherry. These are the emotions that make the difference between a great wine and an exceptional wine, these are wines with a soul.
G: Could you tell us a few words about 2022? 
HB: 2022 is certainly an exceptional vintage because never before, even in great years like 1945, 1947, we had such a drought. We had 4 months without rain, but the vines had an incredible capacity to resist. It was the soils with good root systems that resisted the most. It is certainly a vintage of legend. Even the "worst" tank that I tasted in my consulting work is good. The Merlot is not wilted, it has an excellent pH, around 3.6, with good freshness and perfect balance. It is one of the greatest vintages in my memory in Bordeaux, both on the right bank and the left bank. This exceptional combination of climatic events has led to a unique wine that will surely lead to an immense and memorable vintage.

Gerda BEZIADE has an incredible passion for wine, and possesses a perfect knowledge of Bordeaux acquired within prestigious wine merchants for 25 years. Gerda joins Roland Coiffe & Associés in order to bring you, through "Inside La PLACE" more information about the estate we sell.