Michael Egan
Expert
Met by Gerda
---
In the same way as the luxury market, wine is also affected by counterfeiting. Châteaux are therefore implementing colossal measures to protect their bottles from being replicated. This phenomenon is growing and today's counterfeits often have nothing to do with the vulgar, though still present, imitations that were created in the beginning: it is a never-ending process. The impeccable provenance of our offerings is the best defense. Michael Egan, who has 35 years of experience in fine wine expertise, will enlighten me on this world of counterfeiting that lives alongside the market for our great wines. Our sales team at Roland Coiffe & Associés also works very closely with Michael Egan and it seemed important to us to share his vision with our clients.
Gerda: Can you tell us about your background?
Michael Egan: I studied classical English literature and history at the University of Manchester. After that I went to my ancestral home in Bordeaux in the early 1980s to do the DUAD (Diplôme d'Université d'Aptitude à la Dégustation) as I was attracted to the world of wine. On my return to England, I worked at Oddbins retail for a year and then began my long career at Sotheby's, beginning as an administrator and progressing to the position of director. When my father died, I returned permanently to Bordeaux in 2005 where I took over the family estate: Château Le Bourdieu. The idea was to create bed and breakfast accommodations and organise tours of the Bordeaux wine region and châteaus for our guests. However, this plan changed when Sotheby's contacted me on behalf of one of their clients based in Boston who needed someone to appraise some questionable bottles. That was the turning point in my career.
Gerda: How did you develop this passion for the expertise of fine wines?
ME: I have always loved old bottles and looking at the details very carefully. At Sotheby's, we had the opportunity to inspect very many venerable bottles for auction, including 19th-century Chateau Lafite Rothschild. Very precise verification is essential for an auction house. They cannot leave anything to chance. I am fascinated by this world where every detail counts. It is a lot of work. I remember while I was at Sotheby's coming across large formats of Pétrus in a French cellar that had been purchased from the German forger, Hardy Rodenstock. I could tell immediately that they were not right and that they were counterfeit.
Gerda: Do you think that the estates are doing enough to protect themselves against counterfeiting?
ME: Yes, without hesitation, and I hope I won't have to do anything else in a few years (smiling). All the Grands Crus in Bordeaux have made major investments to protect their bottles. This trend started in 2005-2006. Unfortunately, this doesn't mean that there won't be any more counterfeits but it will simply be more and more difficult to do. With a few notable exceptions, Burgundy is still behind Bordeaux in this sense, but with the Burgundy price explosion, Burgundians are now also aware that they have to protect their brands.
There is still work to be done. Today, many of the top Burgundy domains have released their old vintages from stock. These old, prestigious and "reconditioned" bottles have new capsules, but also new labels and have sometimes been re-corked. Therefore there are variants of the same wine that coexist on the market today; old vintages with their original labels etc. and those that have been reconditioned and/or not recorked. I need to know all this information and also as much of their history to assess the bottles correctly.
Gerda: Do the estates cooperate sufficiently to help you identify their bottles?
ME: The châteaux teams are cooperative when they can, but their own database of very old vintages is sometimes very thin. Thanks to the data storage evolution, everything has changed and the domains now have more information at their disposal. I created my own database in 2007 with lots of photos and very detailed notes of real bottles per vintage. You must know everything about each vintage, each bottle, and each bottling. It's all in the little details.
Government data bases also are of great use. For example for the Rudy Kurniawan trial, The FBI collated a great deal of information and ably sorted the evidence, making my work as the lead expert witness so much easier. Rudy Kurniawan was a prolific counterfeiter: out of 1,433 bottles purchased by seven of his customers, 1,077 bottles, or 75% were counterfeits.
Gerda: What media do you use to evaluate rare wines?
ME: I have a very large database that include many rare wines. For each bottle, I have photos and identification elements: mouldings in the bottom of the bottle, the type of print on the labels… really all the elements are important, even the sediment in the bottle. I always take a long look at the bottle with a magnifying glass or digital microscope. It is the best way to make an identification and provides me with important information.
You have to be able to tell the difference between a fake bottle and one that has recently been released from the château/domain. For example, old vintages of Château Latour that have been released recently can difficult to identify because the château has used different capsules and labels from those on original release. It is necessary to know how many times Château Latour has put these vintages on the market. This is also a recurring problem in Burgundy, with producers selling small quantities of old vintages with recent capsules. Whenever I have a doubt, I contact the estate to obtain information and in this case, I am really dependent on their cooperation.
It is a meticulous job. Fortunately, the forger often makes a small mistake, for example, a small typing error, a small font error… There are traffickers and organised criminal gangs who are very well-informed and have access to the proper machines used in the manufacture of the bottles, capsules and labels even the wooden cases. Counterfeit bottles from these sources are extremely well copied with very few mistakes. For example, the Italian police successfully foiled attempts to put a huge quantity of cases of fake Sassicaia and Masseto onto the market. Fortunately, the forgers made a typo on the labels. The big problem today is that many wine producers use labels that are created by digital printers and unfortunately are easier to forge than the old labels made with metal plate printers.
Gerda: Have you ever considered passing on your know-how?
ME: You are right to ask me, it would be a pity if my know-how disappeared, even if I don't intend to stop yet. Perhaps one of my daughters will take over! In the meantime, I give lectures for wine merchants, because counterfeiting is not only found on rare and expensive bottles but also, and increasingly, on more ordinary wines. Fortunately, this problem is known and taken very seriously. Nothing is left to chance at the major French and English wine merchants. They systematically check all their purchases and in case of doubt, they can ask me to intervene.
Gerda: You have stated that 10% of the very fine wines are fake. Do you think that this percentage will increase with the surge in the price of rare wine?
ME: Perhaps, because there will be more counterfeiters who will be tempted to do so. However, the market is very attentive and more sophisticated today. The châteaus, domaines and merchants are much better at protecting themselves and the consumer has become more attentive and does not hesitate to inform himself before making a purchase. Nevertheless, I don't think I'll be out of work tomorrow.
Gerda: In which part of the world are the most adulterated fine wines found: Asia, the United States, or Europe?
ME: Certainly in China. For the time being, forgeries remain crude and are quite easy to discover. In the US and France, fake bottles are made in a more sophisticated way.
Gerda: What are the most counterfeited wines?
ME: Pétrus, Romanée Conti, Château Latour, Château Lafite Rothschild, Château Lafleur, Château Cheval Blanc, Henri Jayer.
Gerda: What recommendations can you give to people buying fine wines to ensure their authenticity? 
ME: Two essential remarks:
Buy your wines from a merchant or négociant who is well-known, reliable and has a long relationship with the châteaux. If possible, also buy from a distributor approved by the Domain.
Don't be tempted by cheap offers. They are often "too good to be real"!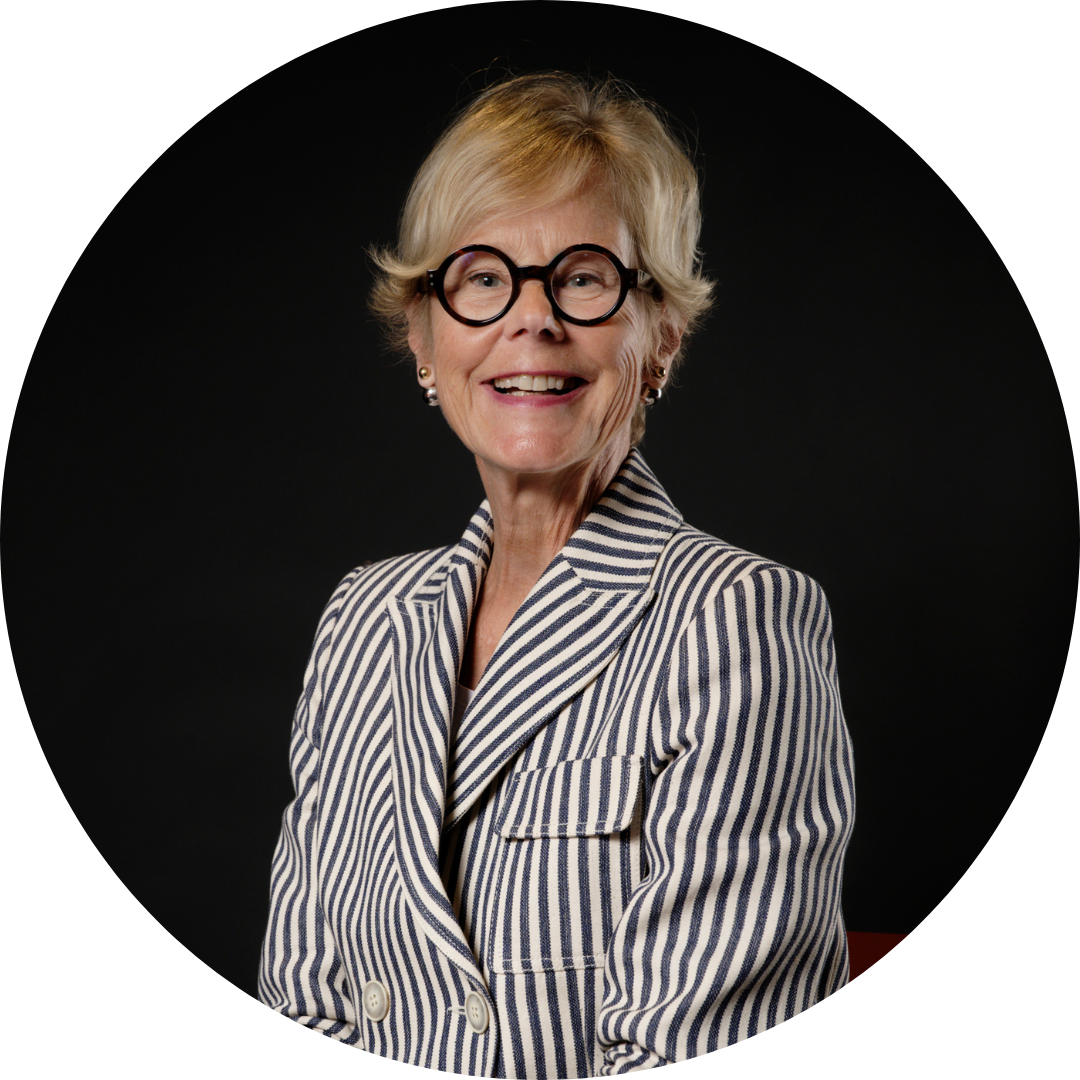 Gerda BEZIADE has an incredible passion for wine, and has a perfect knowledge of Bordeaux acquired in prestigious wine merchants for 25 years. Gerda joins Roland Coiffe & Associés in order to bring you, through "Inside La PLACE" more information about the estates we sell.