Mathieu Jullien (left)
Marketing & Sales Director
Lorenzo Pasquini (right)
Estate Manager
Met by Gerda at the Château
Château d'Yquem
1st Grand Cru Supérieur Classé en 1855, Sauternes
---
Gerda: Approaching the release of Château d'Yquem 2020, I had the opportunity to discuss with Lorenzo Pasquini, Estate Manager, and Mathieu Jullien, Sales and Marketing Director at LVMH Vins d'Exception (Château d'Yquem, Clos des Lambrays, Château Cheval Blanc, Colgin Cellars). While enjoying a delicious glass of d'Yquem 2020, we discussed the innovative commercial strategy of the estate.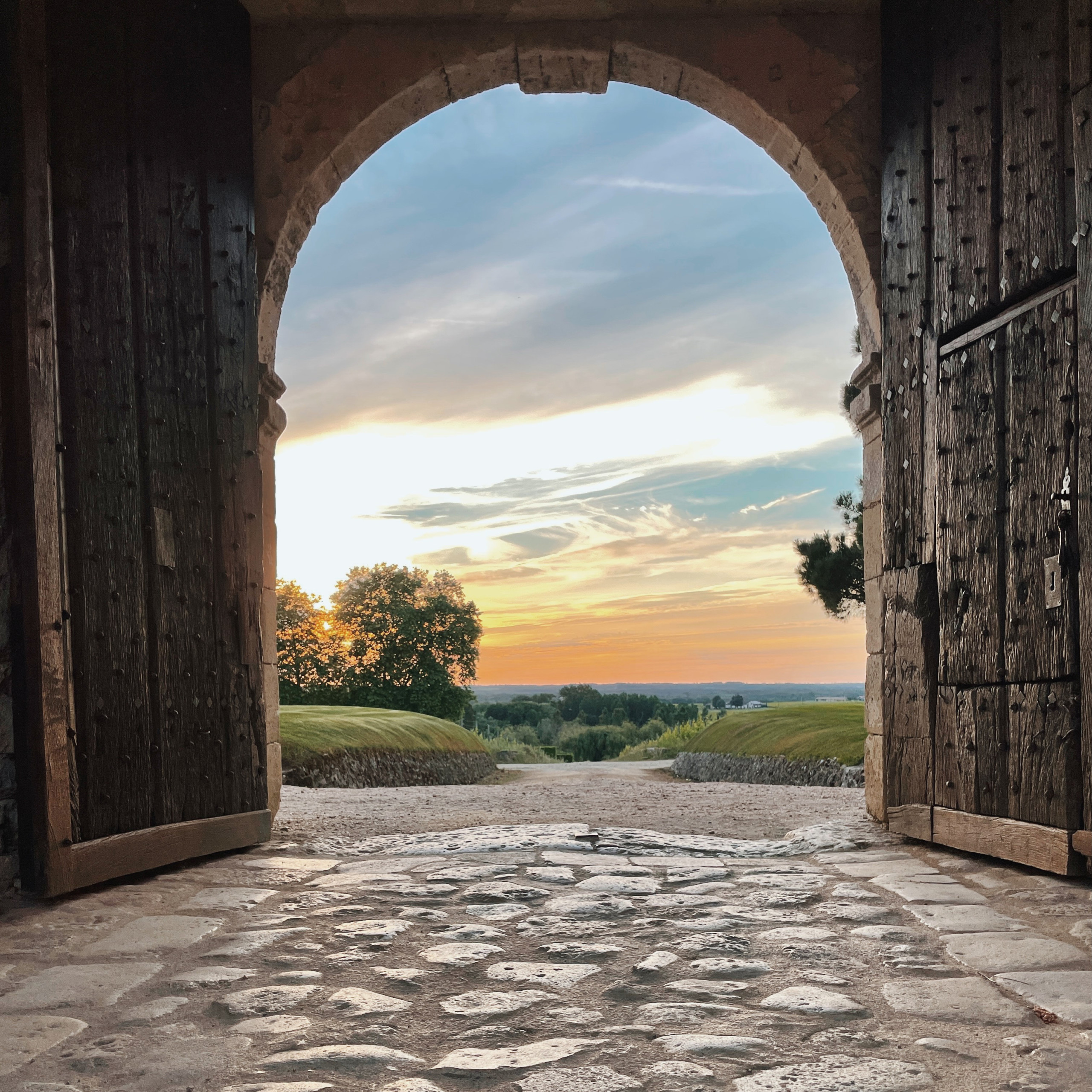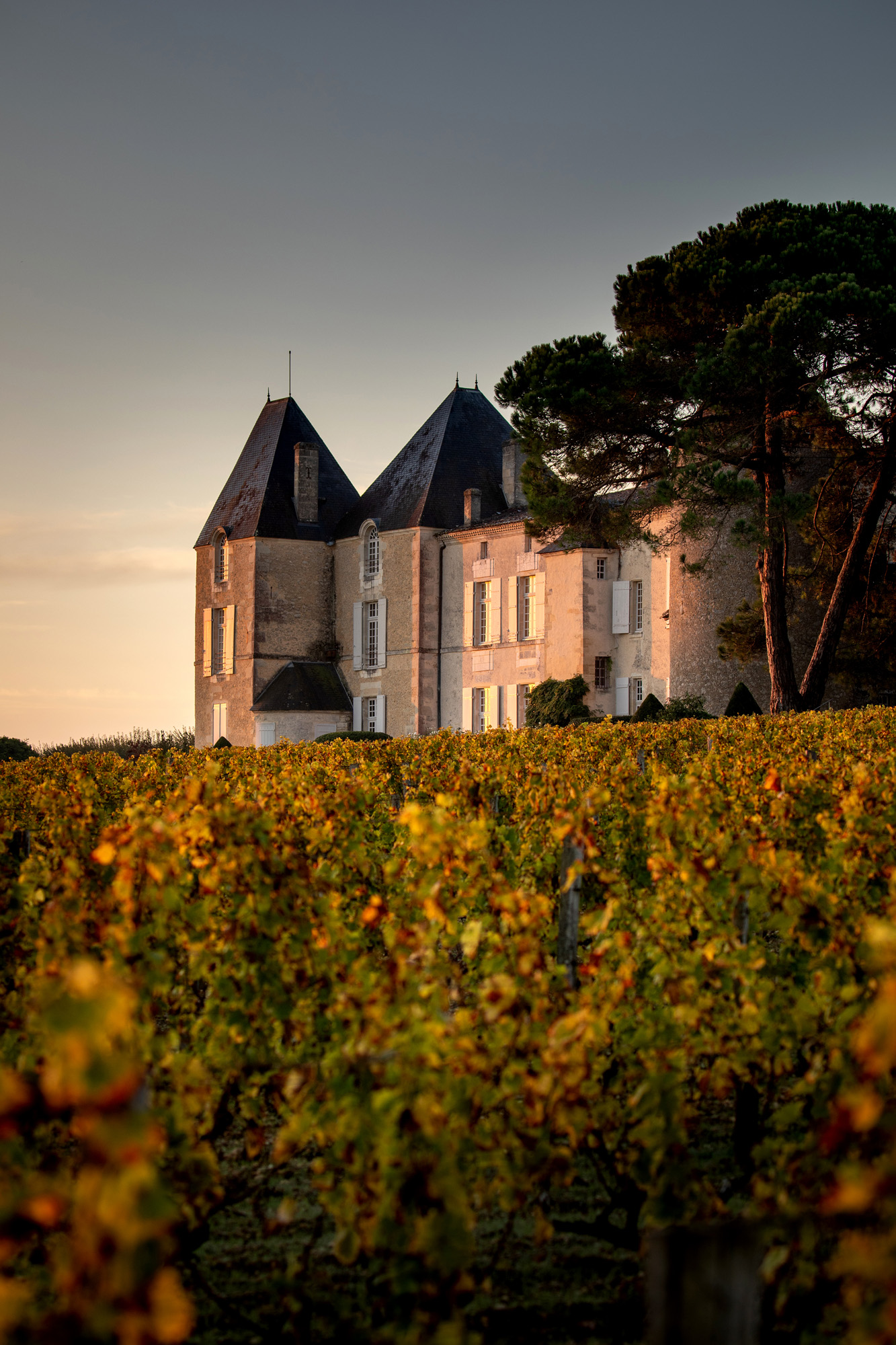 Gerda: Last year, we discussed the new commercial strategy called Lighthouses implemented to boost the consumption of this timeless wine that can be enjoyed in its youth. The team's desire was to enable everyone to taste d'Yquem at least once in their life. One year later, what can you say about it?
Mathieu JULLIEN: The strategy is still in full development, and we are very satisfied with it. The program has attracted new consumers and created superb meeting conditions, demonstrating the universal appeal of d'Yquem wine. Thirty Lighthouses were involved for the 2019 vintage, and fifty are involved for the 2020 vintage. These Lighthouses are places such as restaurants, bars, or clubs that serve d'Yquem by the glass of a vintage of their choice.
Before the 2020 vintage release, we offer them this new vintage and invite them to serve a glass before the meal or dessert or at another time. The goal is to give the opportunity to discover d'Yquem in its youth. Although the house appreciates old vintages of d'Yquem, the team wants to show that there is nothing sacrilegious about drinking a glass of d'Yquem in its youth. Each Lighthouses team can serve d'Yquem as they wish. The goal is to create a multitude of opportunities to enjoy a glass of d'Yquem. Drinking d'Yquem is always a good idea!
We are very happy and proud of the results because we have not only created meeting conditions between d'Yquem, the Lighthouses, and the consumer but to our surprise, we have also created a real source of revenue for the restaurants that have followed us. This economic contribution was not the goal, but in the end, it is a win-win situation for all actors involved in the process.
I would also like to emphasize that not all activities are based on the Lighthouses which was the most enjoyable part of our commercial actions: the sharing between the sommelier, the chef, and the final consumer. The house has also worked extensively with its partners, the Bordeaux negociants and their clients, to restore confidence in the market. Many events have been organized, and the situation of d'Yquem is now dynamic both on the Place de Bordeaux and with clients and distributors.
Gerda: Do you continue this Lighthouses strategy, these privileged partnerships with exceptional addresses also for the 2020 vintage?
MJ: Yes, the Lighthouses strategy will be continued with twenty new exceptional partners for the 2020 vintage, bringing the total to fifty.
G: D'Yquem aims to be timeless. How do you see d'Yquem in 10 years? Is it possible to achieve the perfect balance between tradition and modernity?
Lorenzo Pasquini: Thank you for this question which is at the heart of our actions. We have the privilege of living a page of an estate with 400 years of history, which implies respect for past generations and a duty to future generations. We must be able to look to the past with humility and understand the history while being oriented towards the future. We should not systematically seek change but know how to adapt to a constantly evolving world. Take the best from the past and transport it to the future in the best possible way. That's why we don't touch the "fundamentals" and we are very grateful for what the Lur-Saluces family has been able to transmit. There are historical elements that we keep and elements that we make evolve. We should not freeze the estate but make it evolve while respecting its past, this is a long-term evolution.
MJ: D'Yquem is a property that has a tradition of evolution while remaining true to its DNA.
G: D'Yquem is inclined towards a luxurious and historical universe, do you feel as a "Sauternes wine"? With the same issues?
LP: Not with the same issues, but with the same opportunities! Sauternes is an appellation that represents a unique historical, natural, and viticultural heritage in the world! This collective heritage has taken on a new momentum with all the investments we see in many properties for several years now. The appellation is on the rise, and its future can only be bright!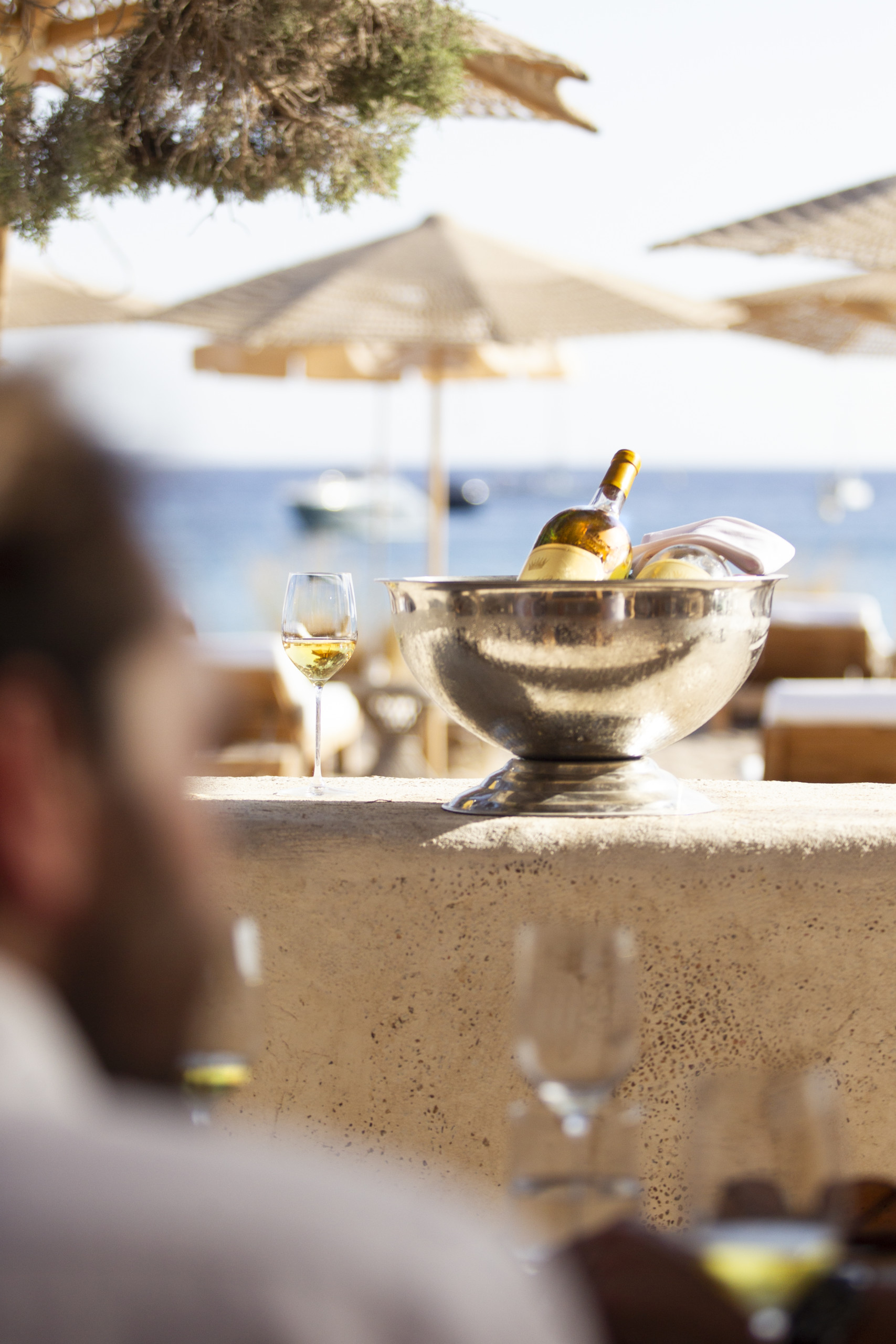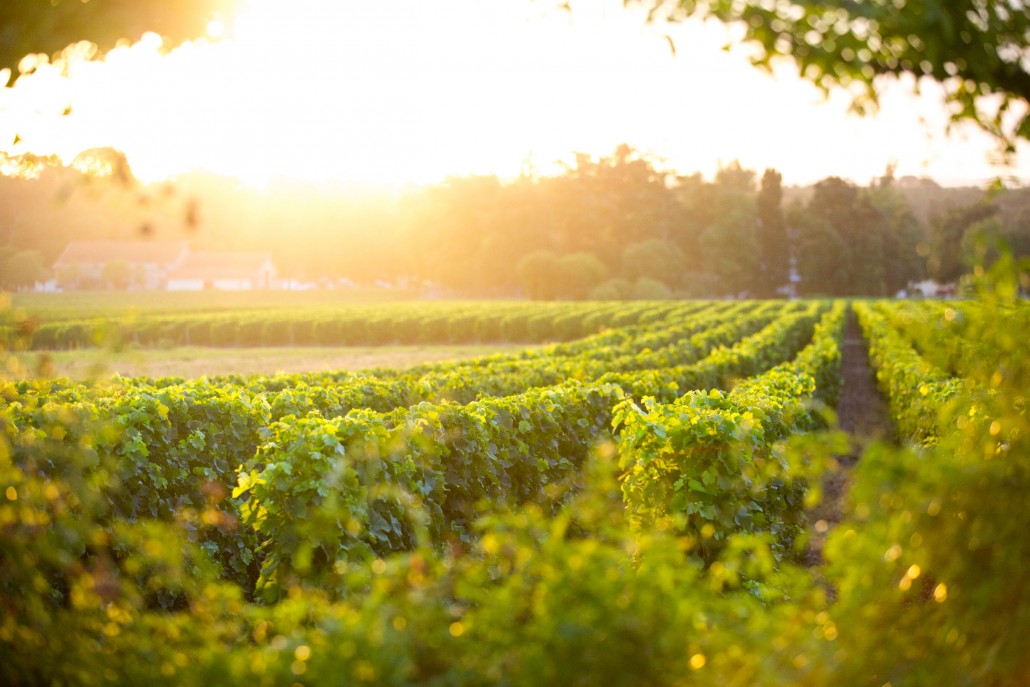 Gerda: Should we break the codes of Sauternes communication to promote consumption?
Lorenzo Pasquini: Our strategy is to open up new possibilities for enjoying a glass of d'Yquem. Whether it's in its youthful expression or as it ages, and also with a variety of dishes, ranging from roasted chicken, a culinary tradition of southwestern France, to spicy dishes from Southeast Asia, or even outside of meals, while enjoying a beautiful sunset or with a cigar next to a fireplace. D'Yquem is universal and can be associated with a multitude of occasions that go well beyond classic pairings.
Mathieu JULLIEN: There are so many possibilities that the world has yet to discover. It's not about breaking traditions but about expanding the field of possibilities.
G: Last year, we talked about the organic conversion of d'Yquem, but that's not the final step. What will be the next one?
LP: We finished our conversation last year and the 2022 vintage will be the first one officially certified as organic. We are proud of this achievement, but we are convinced that our agroecological and socio-ecological approaches will go even further. For example, we are working on reducing our carbon footprint by using more and more electric tractors. We also prioritize social responsibility at d'Yquem, with 24 houses already available to employees and six more to be added. Our employees have access to a social worker, a sports teacher, and a canteen. We also support our employees during maternity/paternity leave and have created a training program with other Sauternes properties to train the vine growers of tomorrow. Finally, our harvest team is composed entirely of local people, often retired workers who have spent their careers at d'Yquem or relatives of our employees who come back every year. Our philosophy is based on respect for the environment and the preservation of the community that sustains and perpetuates our savoir-faire, which is so cherished at d'Yquem.
MJ: Beyond the miracle of noble rot, which occurs every year, we take care to maintain and transmit the expertise required to produce d'Yquem, which has been rooted for over 400 years.
G: You also talked to us about an architectural project to further enhance the estate's visibility, where does your project stand now?
LP: The project will unfold over the next 3 years, but we will not be adding any new buildings as we do not wish to change the face of d'Yquem. There will be several small interventions to further enhance this magnificent property. We plan to move the reception area, create a large hall that can accommodate 200 people, and build two terraces in front of the Château to give visitors the opportunity to enjoy a glass of d'Yquem while admiring the beautiful landscape that surrounds us.
G: Could you tell us a few words about the 2020 vintage?
LP: It is a delicately full-bodied d'Yquem, very pure, expressing itself in its youth with notes of white peach, fresh apricot, and pear, as well as floral aromas such as lime blossom and wild rose. At this stage, the botrytis is still a bit in the background and will appear over time. It has a silky balance that is articulated in four dimensions: sweetness, which is the basis of the mouthfeel, acidity, which gives a beautiful freshness, and a dimension of salinity and bitterness which gives a lot of length and lightness. It is an airy and ethereal sweetness that makes this 2020 very silky and already very drinkable, and gives meaning to the messages we want to share: d'Yquem is universal and capable of seducing in its youth but also invites you to travel through time.
G: For you, what detail makes a glass of Yquem unforgettable?
LP: It would be its balance, a construction around complexity of aromas and an airy gustatory dimension.
MJ: I would like to add the word "persistence," as Sacha Guitry said, "the silence that follows a piece of Mozart … is still Mozart."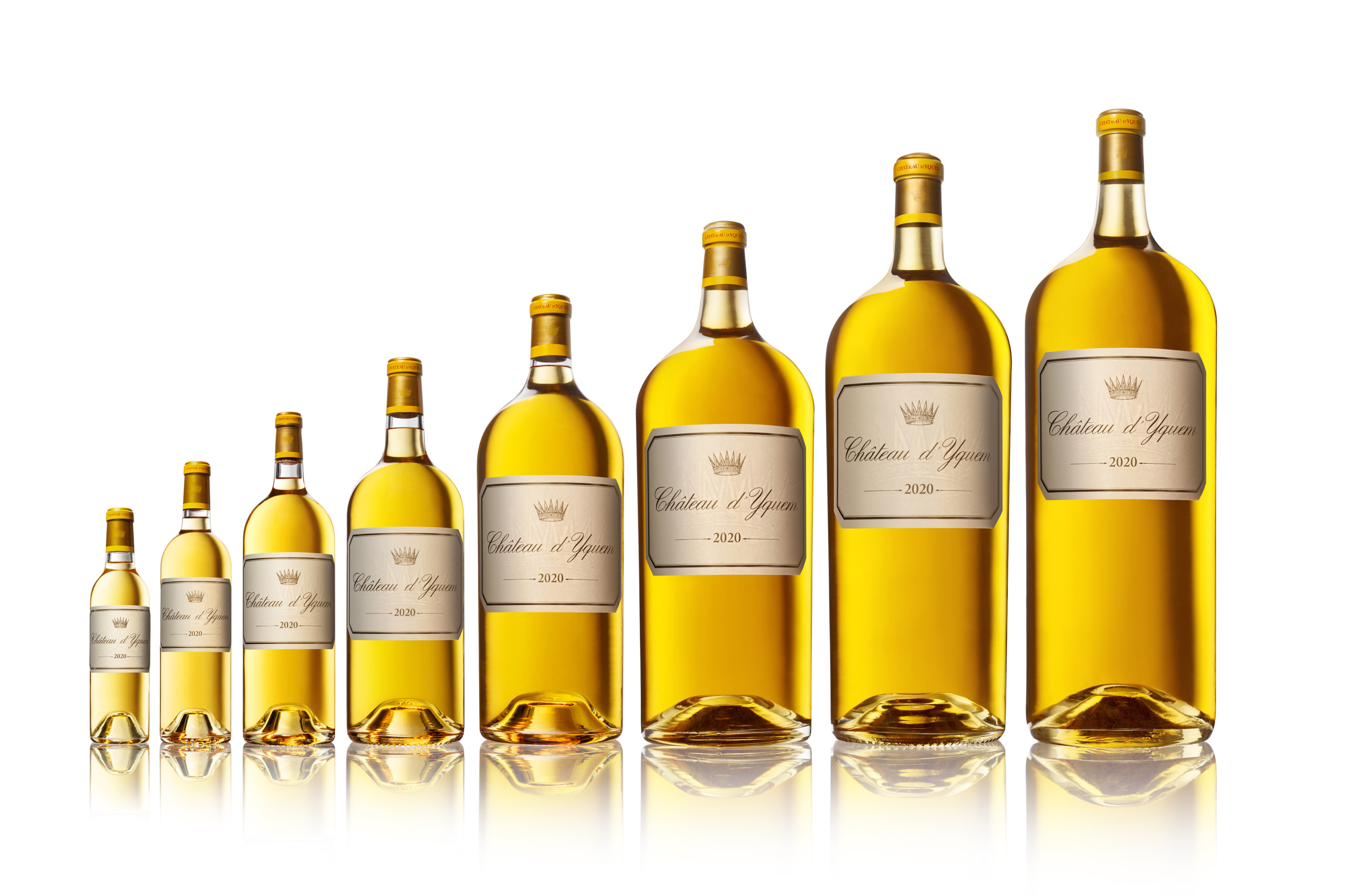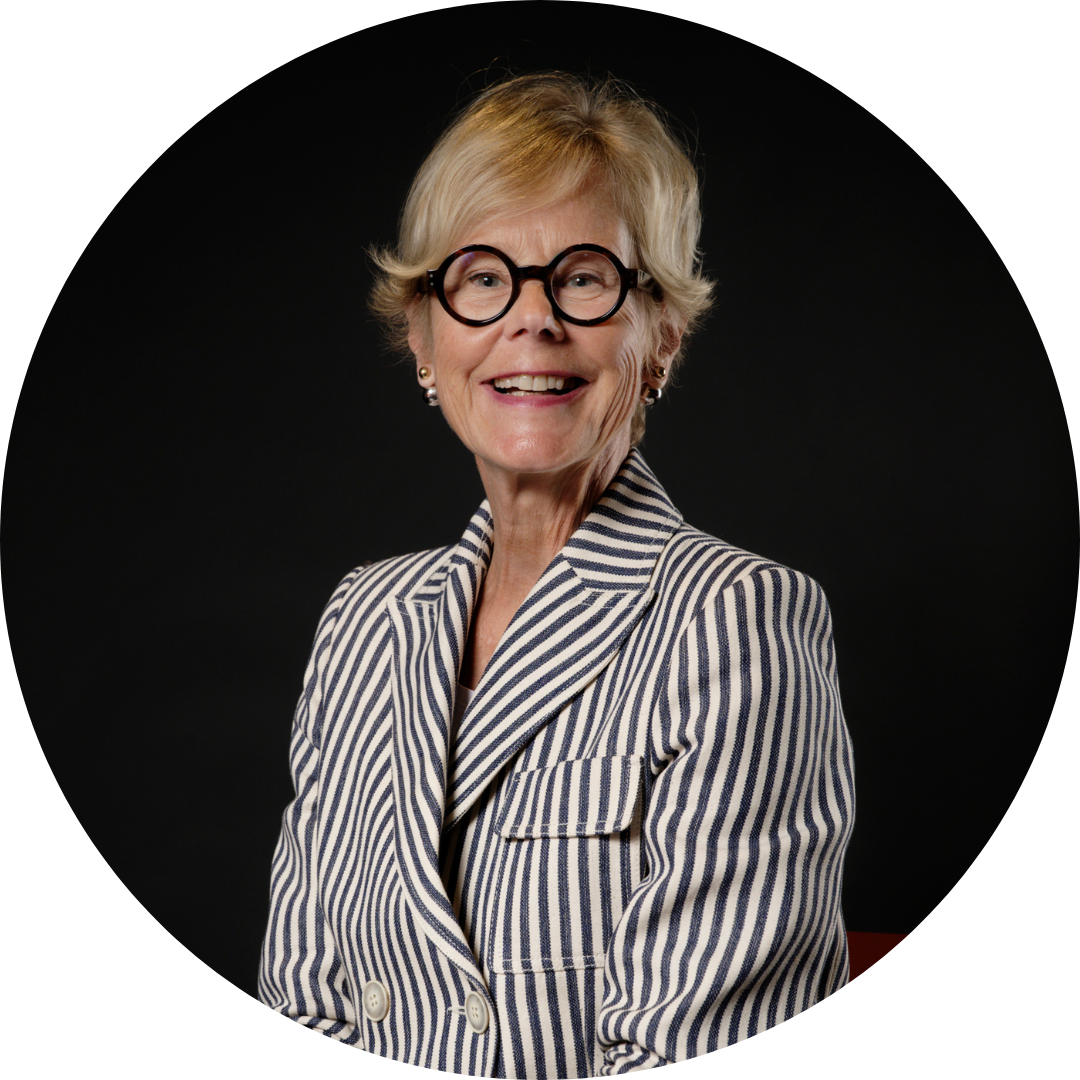 Gerda BEZIADE has an incredible passion for wine and has a perfect knowledge of Bordeaux acquired within prestigious wine merchants for 25 years. Gerda joins Roland Coiffe & Associés in order to bring you, through "Inside La PLACE" more information about the estates we sell.