Alessandro Marini
Technical director Luce della Vite
Working at the domain since 2019
Met by Gerda
Tenuta Luce della Vite
Tuscany, Italy
---
The day after my interview with Axel Heinz, Director and Wine Maker of Ornellaia, I set off to discover two other Frescobaldi family estates: Tenuta Luce and Tenuta CastelGiocondo. The estates were, like Ornellaia, born from the vision of two great men: Vittorio Frescobaldi and Robert Mondavi. They are now 100% owned by the Frescobaldi family. Both estates are located southwest of Montalcino in the beautiful Tuscan landscape. It's hard not to fall in love with this extraordinary place. I started with Alessandro Marini, the young and dynamic technical director of Tenuta Luce: an estate of 192 hectares of which 88 are vines. The estate is one of the highest in the area with vines planted between 260 and 450 meters above sea level.
Alessandro is Italian, but also from Bordeaux through his studies and work. He is the perfect Luce blend of Sangiovese and Merlot.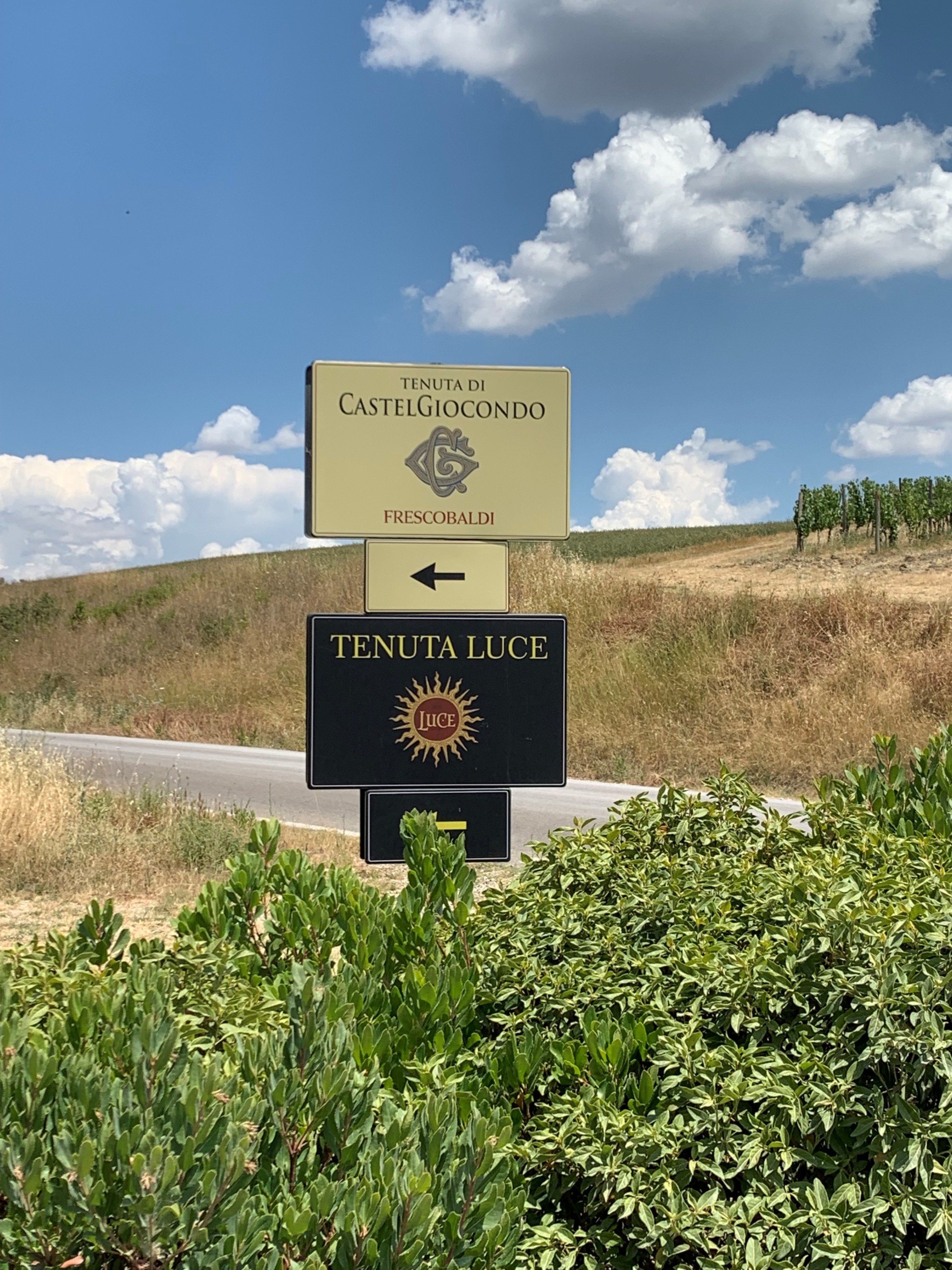 Gerda: Tell us about you…
Alessandro Marini: I am oenologist and technical director of Luce since 2019. I am passionate about wine and this passion has become my job. In my family (originally from eastern Italy, Marche) wine has always been present at meals, an extraordinary moment of conviviality. I started studying polytechnics at the University of Marche, a Bachelor's degree in Viticulture and Oenology for 4 years, including 6 months in Spain as part of Erasmus* (*university exchange program). In 2013, I joined the oenology faculty of Bordeaux until July 2019, then I worked with the team of Château Figeac, TrotteVielle and Bellefont Belcier.
Gerda: What are the main challenges you personally face in the practice of your profession?
Alessandro Marini: It is certainly climate change. Tenuta Luce is located in the southwest part of Montalcino, one of the hottest areas. It is a constant challenge to succeed in making high-quality wines with maximum precision when the seasons are more and more unbalanced and with a longer period of drought. We must find the right balance for the wine with perfect harmony and avoid power and over-ripeness. Our magnificent terroir allows us to obtain this balanced wine despite the climatic pressure. As an example, the constant winds bring a natural freshness. Our grape varieties are adapted to the soil typology and exposure of our hills. Our sangioveses are planted on clay schist soils, the emblematic soil of Brunello di Montalcino. Our Merlots are planted on clay and clay-sand soils. Moreover, the estate is surrounded by woods which not only provide us with a beautiful setting, but above all with important biodiversity for the well-being of our vines.
This very precise work in the vineyards continued in our cellar, which is equipped with tools that allow us to go far in the precision we seek. This operational cellar, acquired in 2016, has been solely dedicated to Luce and Lucente since the 2017 vintage.
---
The brand Tenuta Luce today and tomorrow
G: How do your wines stand out and are unique?
Alessandro Marini: It is the harmony between sangiovese and merlot. When the wine is young, the merlot expresses itself more. It brings roundness, generosity and a fleshy mid-palate. Thanks to merlot, our wines are approachable from a young age. After 10 to 15 years sangiovese will express itself more. The wine then approaches Montalcino's typical wines. Each place where merlot and sangiovese are planted, brings the maximum expression to each of the respective grape varieties. It is fascinating!
G: Can you describe what is an exceptional wine?
Alessandro Marini: It is a wine that transmits emotions and allows you to travel while staying at home.
G: Which of your recent achievements would you like to share with our customers? 
Alessandro Marini: Tenuta Luce della vite is a beautiful Tuscan house with a superb view of the estate. The winery is located below this house. It was a huge opportunity to buy the house and the winery in 2016. They are in the middle of our estate. It's a place where everything is accessible and visible to let our guests know the philosophy of our estate. It is a unique place. We have decided to go further in sharing our wines by creating a professional kitchen on site. The idea is to invite our professional clients, importers, our partners from the Bordeaux marketplace, and journalists. The aim is to spend a moment together around the table, in the estate's heart, and to exchange on our practices and our know-how. Wine tourism is important for us, but it is not the objective of this place that remains professional.
In October or November, an event is planned for our professional clients to inaugurate this place.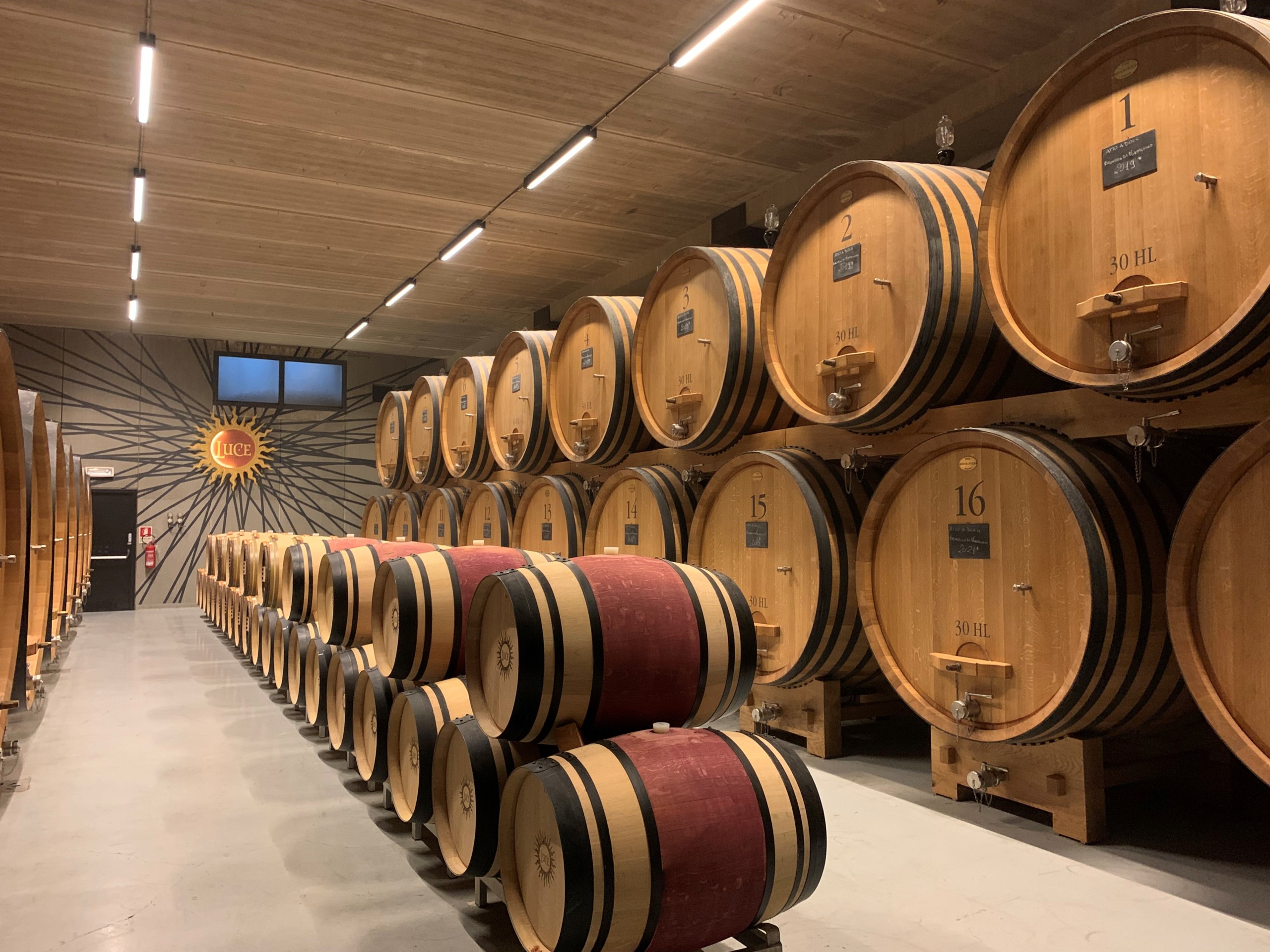 G: What future projects are you working on at the moment?
Alessandro Marini: We are in the process of planting 10 hectares of merlot on the clay and sandy-clay terroir. We will soon have 90 hectares of vines. We are also working hard on the issue of water management, as irrigation is necessary for our young vines. We have already created two water lake, but we need to go further. I will only mention these two projects, but in viticulture the projects never stop and we have a multitude of them…
G: How is Tenuta Luce della vite doing in terms of ecological transition?
Alessandro Marini: We are in organic viticulture since 2013 and certified since 2015. Organic viticulture is for us a real philosophy for the protection of our ecosystem and our vines, it is evident when you have the ambition to make the best wine possible.
G: Where will the biggest changes be in the near future?
Alessandro Marini: The important thing is to look at what's going on around you, because a lot can be learned from everyone. At the moment, we have 5 hectares of sangiovese in the Brunello di Montalcino appellation that we don't prune, we let the vine wrap itself around the wires. The plant must regulate its growth naturally by itself.
We are implementing changes in soil management to encourage the development of micro-organisms in order to improve soil protection: for example, grassing the plots, spreading the bark… We are further increasing soil biodiversity by introducing leguminous plants, clovers to increase the natural nitrogen in the soil.
We are certainly going to go even further in the precision, the protection of our vines with the aim of allowing them to adapt. All this will require even more human investment.
I remain confident in the future, because nature and human beings have an incredible capacity to adapt.
---
 Market release
Gerda: On 28th February, Lucente 2020, IGT Toscane and Luce 2020, IGT Toscane have been offered to our customers, could you tell us a few words about this vintage? 
Alessandro Marini: We are very happy for the vintage 2022 but even happier for 2020 which will be released soon, it is a vintage with exceptional qualities.
A vintage in which elegance and finesse are the distinctive characteristics of the wines produced at Tenuta Luce.
2020 was a year of great satisfaction, thanks to the good development of the season, which allowed us to create an incredible balance between aromatic richness and freshness in order to exalt the identity of our terroir to the maximum. We have produced wines that are already, at this stage, capable of transmitting a lot of emotion.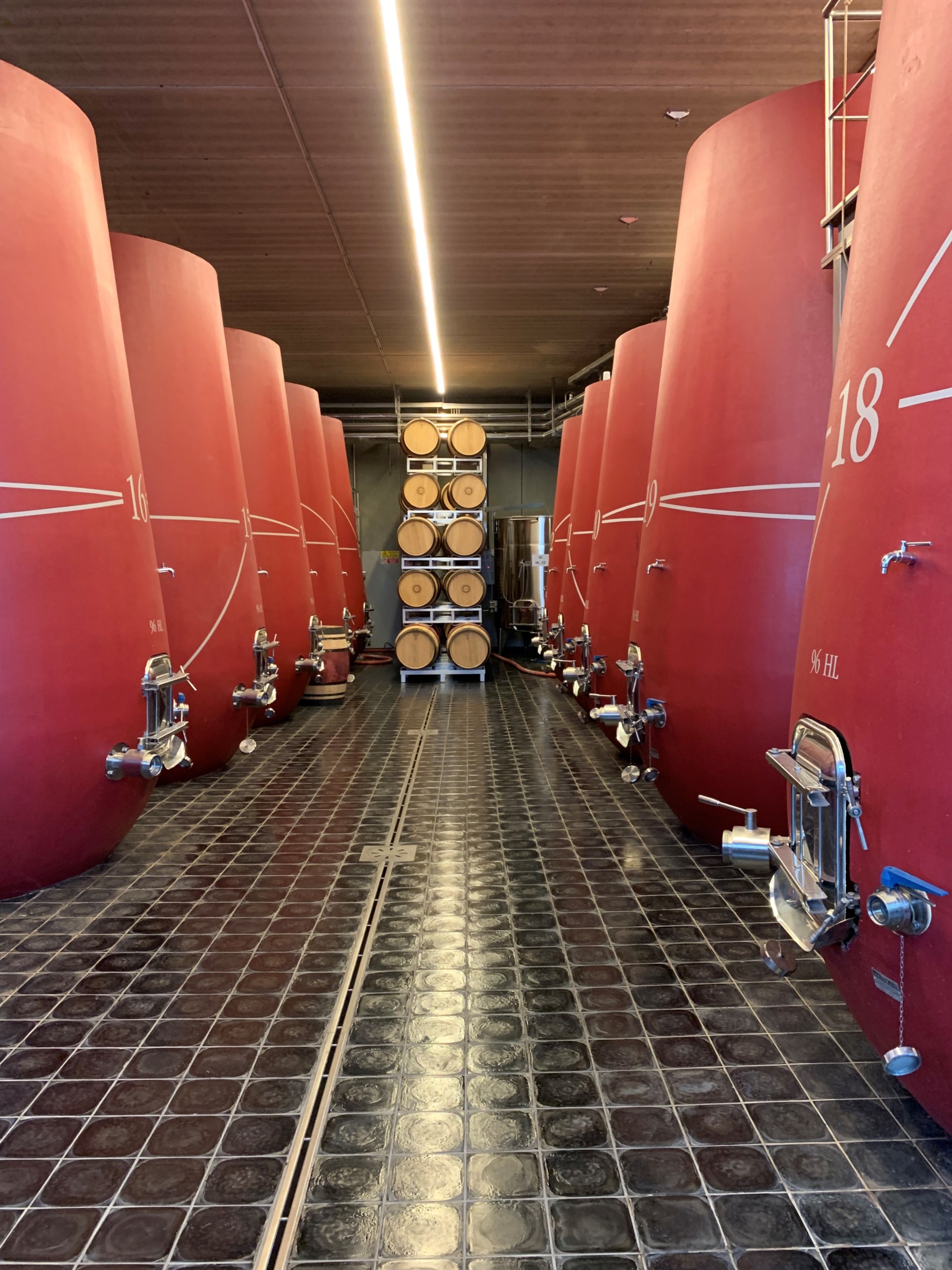 ---
The tasted wines
Lucente 2019, IGT Toscane: 75 % merlot, 25 % sangiovese
It is a seductive wine with Italian generosity. On the nose, ripe red fruits are immediately expressed. On the palate, the wine develops horizontally, but without heaviness. It remains balanced thanks to the sangiovese that supports it. It is delicious.
Luce 2019, IGT Toscane: Merlot, sangiovese
There is harmony between the Merlot and the Sangiovese. The wine is still young so it is dominated by the Merlot on the nose: notes of violets and raspberries. On the palate, it already has a complexity that will certainly increase with time. The sangiovese gives an almost balsamic freshness and a very nice length!
Luce 2017, IGT Toscane : Merlot, sangiovese
What a pleasure to savour this first vintage vinified in the Luce cellar. After 5 years, the nose is more pronounced with spices like black pepper. On the palate, the tannins are coated with opulent flesh, but well balanced by the sangiovese that gives a backbone to this wine that has a crazy charm.
Luce Brunello di Montalcino 2017:100 % sangiovese
This wine has aromas of orange peel, spice and even citrus. The palate is voluminous, complex and like an opera that grips you with emotion. It has a long finish with salinity that gives the wine an extra push in the mouth with great drinkability..
Tenuta Luce wines are sold by Roland Coiffe et Associés exclusively in the following markets: Asia-Pacific (excluding Japan), Middle East, Africa.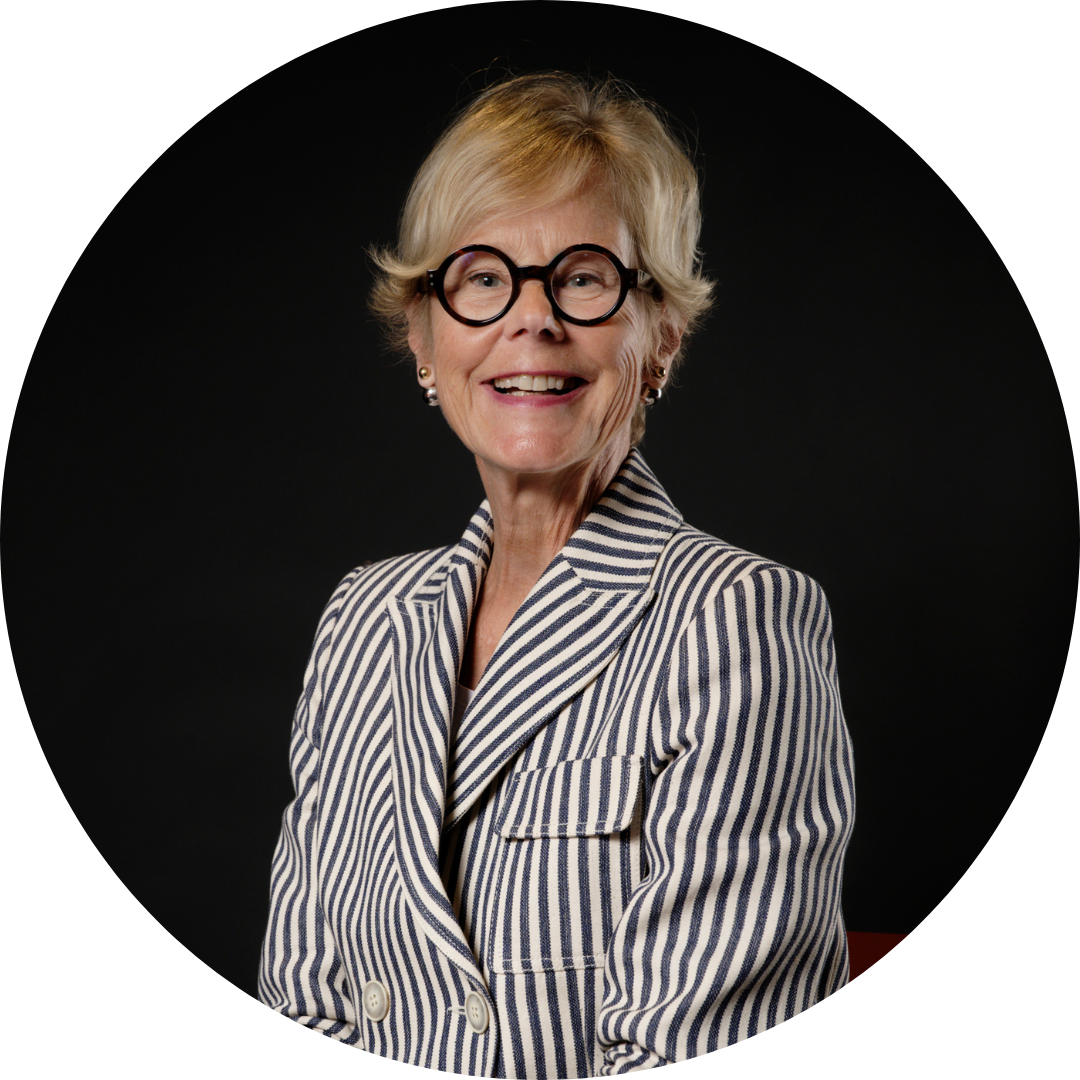 Gerda BEZIADE has an incredible passion for wine and perfect knowledge of Bordeaux acquired within prestigious wine merchants for 25 years. Gerda joins  Roland Coiffe & Associés in order to bring you, through "Inside La PLACE" more information about the estates we sell.