Axel Heinz
Director of Domaines Ornellaia
Working at the estate since 2005
Met by Gerda at the Domaine
Ornellaia
Tuscany, Italy
---
In July 2022, I had the great pleasure of visiting some of the wineries in Tuscany we work with. The beauty of the landscapes, the generosity of the Italians, the savoir-vivre and the high quality of the Tuscan super wines are known all over the world: I had to go and see them and not only to get to know them better but also to share their philosophy with you. These exceptional wines have found their place in distribution through La Place de Bordeaux. I started my journey with an interview with one of the most famous oenologists in Italy, Axel Heinz, who has been working for the great Frescobaldi family since 2005. Axel is now the director of Domaines Ornellaia and knows this great terroir like no other.
First of all, a bit of history about this emblematic Tuscan vineyard. It was in 1981 that the Marquis Lodovico Antinori fell in love with this magnificent terroir planted with olive trees and decided to create Ornellaia. The name comes from a location. The first vines were planted in 1982 and the Marquis had an excellent idea of keeping the hundred-year-old olive trees that are still part of the magnificent landscape. Agroforestry is naturally present here. The first vintage was 1985, the year in which the construction of the new winery began and it was inaugurated in 1989. In 1999, Robert Mondavi joined the Tuscan adventure and took a minority share in Ornellaia and the charismatic Giovanni Geddes da Filicaja was named CEO. Three years later, Robert Mondavi acquired the entire vineyard and sold 50% to the Frescobaldi family, who quickly became 100% owners in 2005. Since then, this family, emblematic of Tuscan vineyards, put its historical know-how at the service of the estate. That same year, 2005, Axel Heinz became an oenologist of these 112 hectares near Bolgheri, just a few kilometers from the Mediterranean coast, where the vines and olive groves breathe in the sea spray in the summer and are sheltered from the cold northern winds in the winter.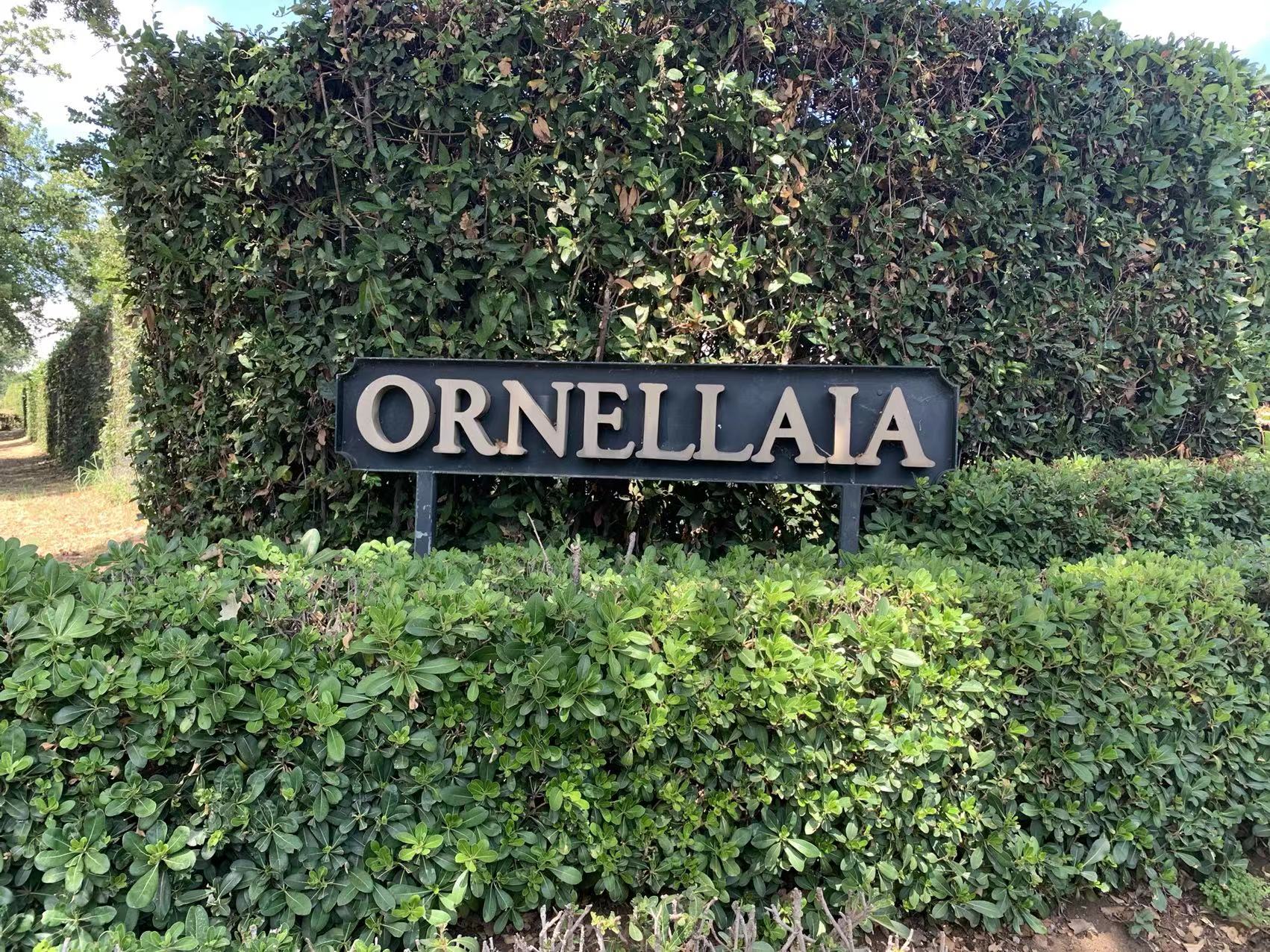 Gerda: Tell us about you…
Axel Heinz: I am an enthusiast who came here for the love of wine. I was born and raised in Germany where I was introduced to Italian wines from an early age. Part of my family is French, from Bordeaux and more precisely from Arcachon. Very early, I knew that I would make my career in wine thanks to my French family. I started with a BTS but a teacher told me that I could do better. I listened to him and after agricultural high school in Blanquefort, I went on to the faculty of oenology in Bordeaux. At first, I thought I would make my entire career in Bordeaux, but… I did not. Since 2005, I have been lucky enough to work for Ornellaia.
Gerda: What are the main challenges you personally face in your work?
Axel Heinz: They have evolved and they were not the same at the beginning of my career. Today, my biggest challenge is to share the projects with the teams. It takes time, but you have to take it if you want to go further with them. Not everyone can do it. Fortunately, I was young enough, 32 years old, when I arrived to take the time and federate a team. As soon as you get the support, there are no limits. I have always been attracted to Latin culture and there is a notable difference between France and Italy, "the Italians are not grumpy but you have to explain it to them". We would sometimes like to gain time but explaining is essential and allows my team to adhere. You also have to give them a certain amount of freedom. In France, management is more directive.
As for the climatic challenges, we must not forget that Ornellaia is in a Mediterranean area and we are used to hot and dry periods. Today, Bordeaux is faced with these conditions that we have already solved, for example: how to vinify grapes that arrive in the winery at 14 degrees and how to harvest at the right time so that they do not exceed 16 degrees. We are adapting and we have understood that we don't need a huge leaf area on the vine. We need to take action less and the vines will do better! Balance is key to creating optimal conditions.
---
The brand Ornellaia today and tomorrow
G: How do your wines stand out and are unique?
Axel Heinz: Within the appellation, we have understood that our wines have a Mediterranean character. Even if we strongly link with Bordeaux through Thomas (Thomas Duroux, General Manager of Château Palmer was winemaker at Ornellaia from 2001 to 2004) and myself, we know that our wines remain "sunny wines". They are generous but retain elegance, finesse and drinkability. We have never taken Bordeaux as a model. The wines of Bordeaux are cooler and straight. We have kept our own identity. Recently, Bordeaux has produced good maturity vintages that are closer to our wines. For a vintage like 2018, you can really make a mistake between Bordeaux and Italy.
G: Could you define an exceptional wine for me?
Axel Heinz: Yes and no, because it is difficult to describe an exceptional wine in words. You understand it immediately when you taste it. These wines are beyond context. I find it hard to say why, even though I drink them quite often. I am surprised that these wines can be above the others during these great moments. I had this unique feeling recently with La Mission Haut Brion 1989 at a tasting in New York. The greatest wines in the world were being served, but this wine was the most exceptional for me at that moment.
G: Which of your recent accomplishments would you like to share with our customers? 
Axel Heinz: The making of our white wines. It has been a real challenge, not only for the vinification but also for the setting up, Bolgheri is a land of red wines. An Italian journalist described the difference between making red and white wines well: "Making red wines is like cooking, you can allow yourself certain freedom with the recipe. Making white wines is like baking, you have to follow the recipe very precisely". We have 10 hectares of white vines: Sauvignon Blanc, Viognier, Verdechio and a little Semillon. From the 2022 vintage we will have 2 more hectares in production. What we like most is the sauvignon blanc (69% in the blend of Poggio Alle Gazze dell'Ornellaia 2020, Tuscany IGT Bianco). It is not the most typical grape variety for our terroir but thanks to it our white wines keep their vivacity and tonicity. Personally, I also like Vermentino, which is the most widely planted white grape variety in Italy. It is less fatty and floral than Viognier, which I see as a more complicated variety for our terroir.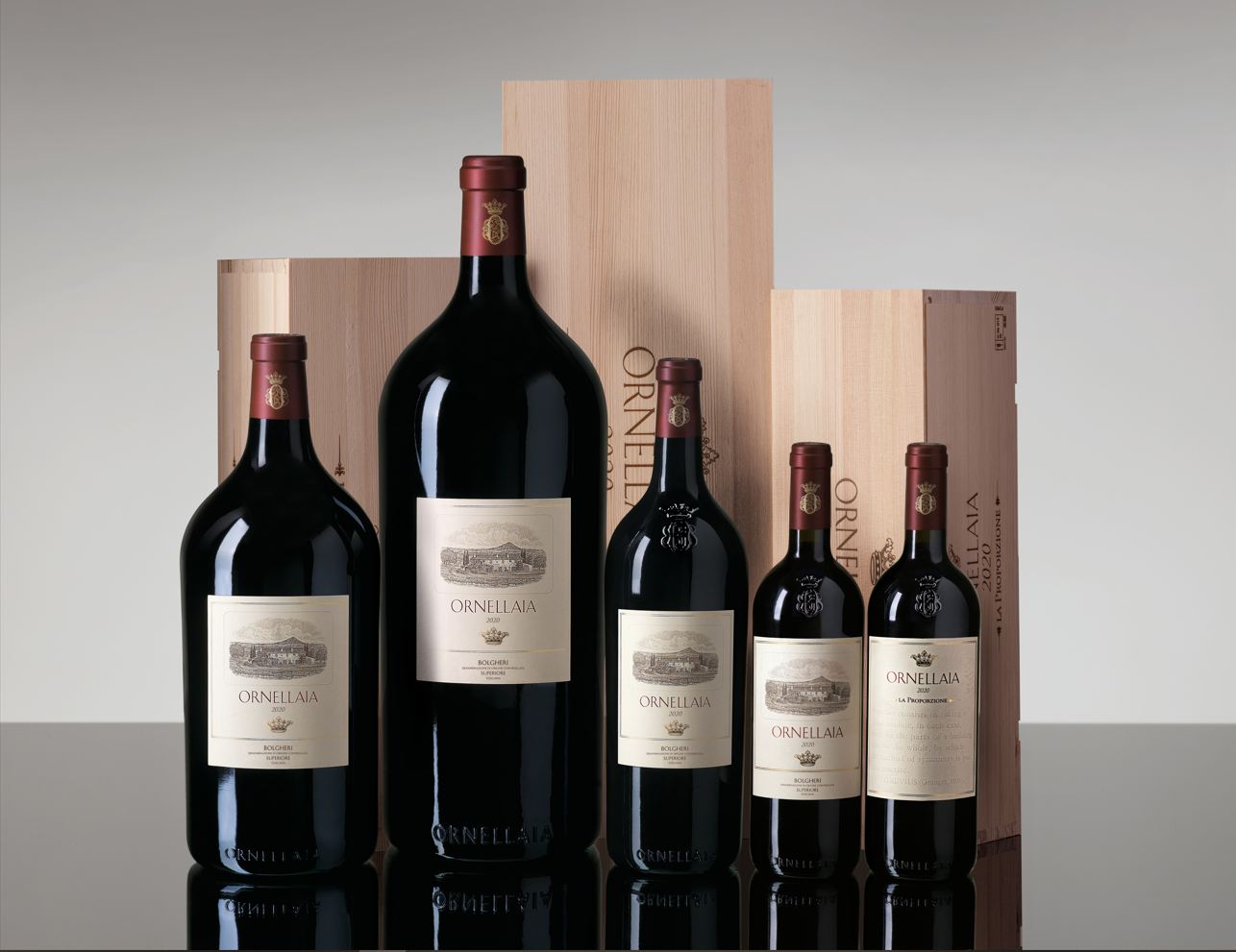 G: What is the status of your property(ies) in terms of "ecological transition"?
Axel Heinz: Allora…. We have undertaken an approach to sustainable development and for 10 years we have had part of our vineyard in organic farming. We want to know more about it to have our own opinion on this subject. We want to avoid the caricatural debate between the bad guys who apply conventional viticulture and the good guys who apply organic viticulture. In this debate, there are a number of arguments that go unmentioned. Questions like: how often and how should we treat, should we reduce the treatments, etc. Everyone looks at each other and at the expectations of the market. To be in organic viticulture, you have to be an excellent winegrower. We are inspired by this viticulture and we are certainly going in this direction without asking for certification. In Bolgheri, we don't have any problems with mildew and powdery mildew doesn't bother us much: it's a luxury. We only work with compost and natural manure and we develop biodiversity as much as possible.
We are lucky that Tuscany is a very diverse region and does not have monoculture. The ancients have always planted a row of olive trees, fruit trees, vines and vegetable gardens. The notion of preserving this unique landscape is highly developed and is a real advantage for our viticulture. It was common sense to maintain this way of life.
G: Climatic change, how to protect yourself?
Axel Heinz: We are still in the unknown, but there is one thing that is clear, we must diversify as much as possible and be inspired more by the viticulture of the South than the North. We have always looked at Bordeaux and Burgundy in the past, but today we have to look at the South: how does the viticulture of the South of France and Italy protect itself? We need to explore ways of finding relevant solutions for grape varieties, pruning, and the possibility of leaving the vines in goblets, for example. There are many solutions, but it is often wrong to find a solution and be satisfied without going further. I am convinced that we will continue to make Merlot here, even if it is a grape variety that we can no longer make everywhere in Bolgheri.
G: You have been working at the estate for 17 years, what are the biggest changes you have seen?
Axel Heinz: There have been fundamental changes: for the first time in our history, our vines are mature (1985 was the first vintage of Ornellaia). Our oldest vines are now 30 years old. We now know what the vines can give us and we ask ourselves fewer questions. It's easier to make choices about the date of harvest, for example, or about green harvesting, which we do less of today. Age brings stability to the management of the vineyard. This is the most important change since I arrived in 2005. Ornellaia already had a good reputation but it was still a promise, now we have turned a corner. I feel privileged to have accompanied this magnificent vineyard which is now established as one of the most prestigious. We have just reached maturity and we have not finished making discoveries with these vines that are growing old. There will always be surprises, and possibilities between external, interesting and exciting elements. It is a path that is not yet complete and that is accompanied by a visionary family rooted in the Tuscan tradition.
G: Your consultant is Michel Rolland, why are you working with him?
Axel Heinz: Michel Rolland has been our advisor since 1991 and comes three times a year. He knows the estate very well and is the memory of Ornellaia. He is a remarkable blender. He has a style and, even if you don't necessarily agree, he adapts a lot to his clients and this is a great strength. Michel always does this work with pleasure, enthusiasm, curiosity and passion.
You have to have a consultant because the most dangerous thing in our profession is to turn around. However, you must not have a consultant who glorifies you. The consultant must tell you when you are wrong. It is a problem if the consultant becomes too important in the field. The consultant must remain a consultant.
I also worked with Denis Dubourdieu for whom I have a lot of respect and admiration.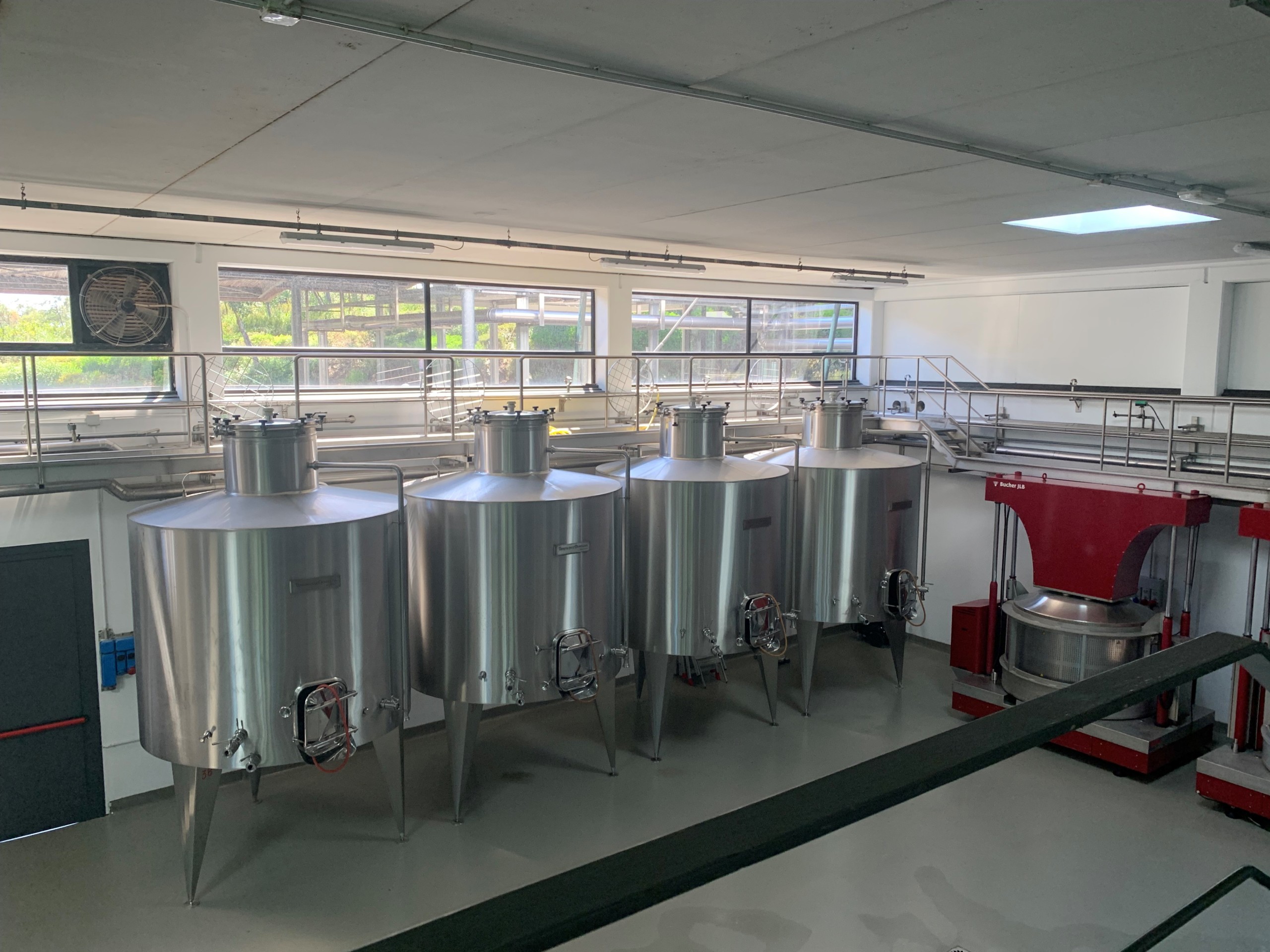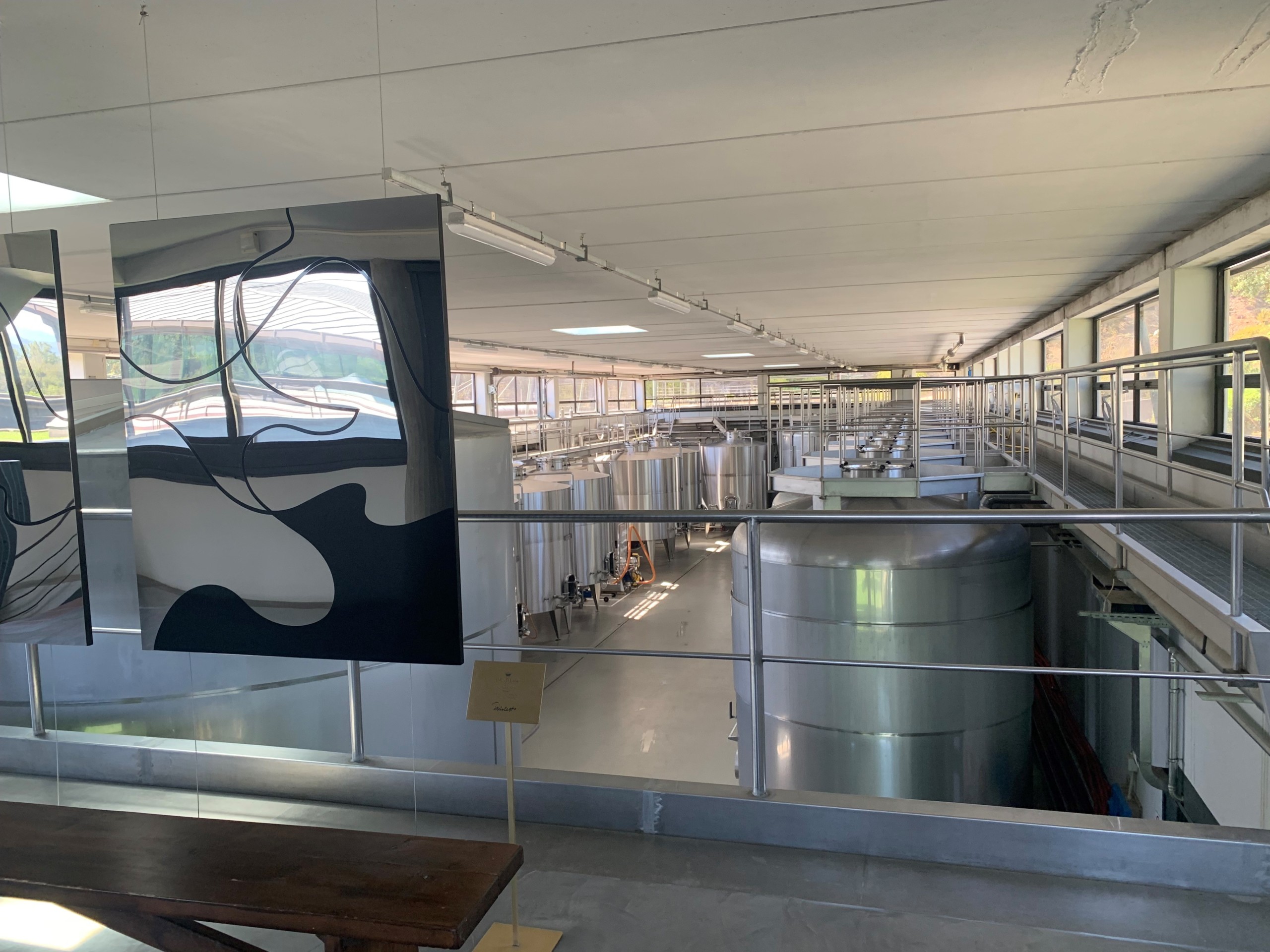 ---
The tasted wines
Axel Heinz: The 2022 vintage is a pleasant surprise after a torrid and somewhat unpredictable year. Here are some lines on the different wines:
LE VOLTE dell 'Ornellaia 2021: From a vintage marked by a dry and sunny season favorable to powerful and structured wines, Le Volte 2021, which remains a blend dominated by Merlot, expresses the fleshy and ample character of the vintage without sacrificing freshness, the crispness of the fruit and the tannins' silkiness. It is a sunny Le Volte.
LE SERRE NUOVE DELL'ORNELLAIA 2020: Like 2019, 2020 is a sunny vintage. Sufficient rainfall allowed for good ripening without drought-related excesses. Generally a little warmer and earlier than 2019, 2020 gives us a Le Serre Nuove marked by intense, ripe fruit and a fleshy, enveloping texture. The exuberance of the fruit already makes it very pleasant to drink, but it has a solid structure that will allow it to age for several years in the cellar.
ORNELLAIA 2020 La Proporzione: The 2020 Ornellaia expresses itself in the intensely ripe black fruit register of the vintage, but with a touch of refined complexity where roasted and spicy notes mingle. It is a rich and velvety Ornellaia, with a maturity well framed by a firm and racy tannic structure that recalls excellent vintages such as 2021, 2000 or 1997.
POGGIO ALLE GAZZE DELL'ORNALLAIA 2021: For Bolgheri's reds and whites, 2021 is a great vintage in terms of power and maturity. This is also true for Poggio alle Gazze, which expresses itself on notes of ripe fruit and white flowers. On the palate, the wine is full and smooth with fruit that remains pure and crisp despite the ripeness, supported by a beautiful acidic framework with a sapid and saline finish.
The wines of Ornellaia are sold by Roland Coiffe & Associés exclusively in the following markets: Asia (including Japan), the Middle East, Africa, Oceania, and South America.
New release : 27th February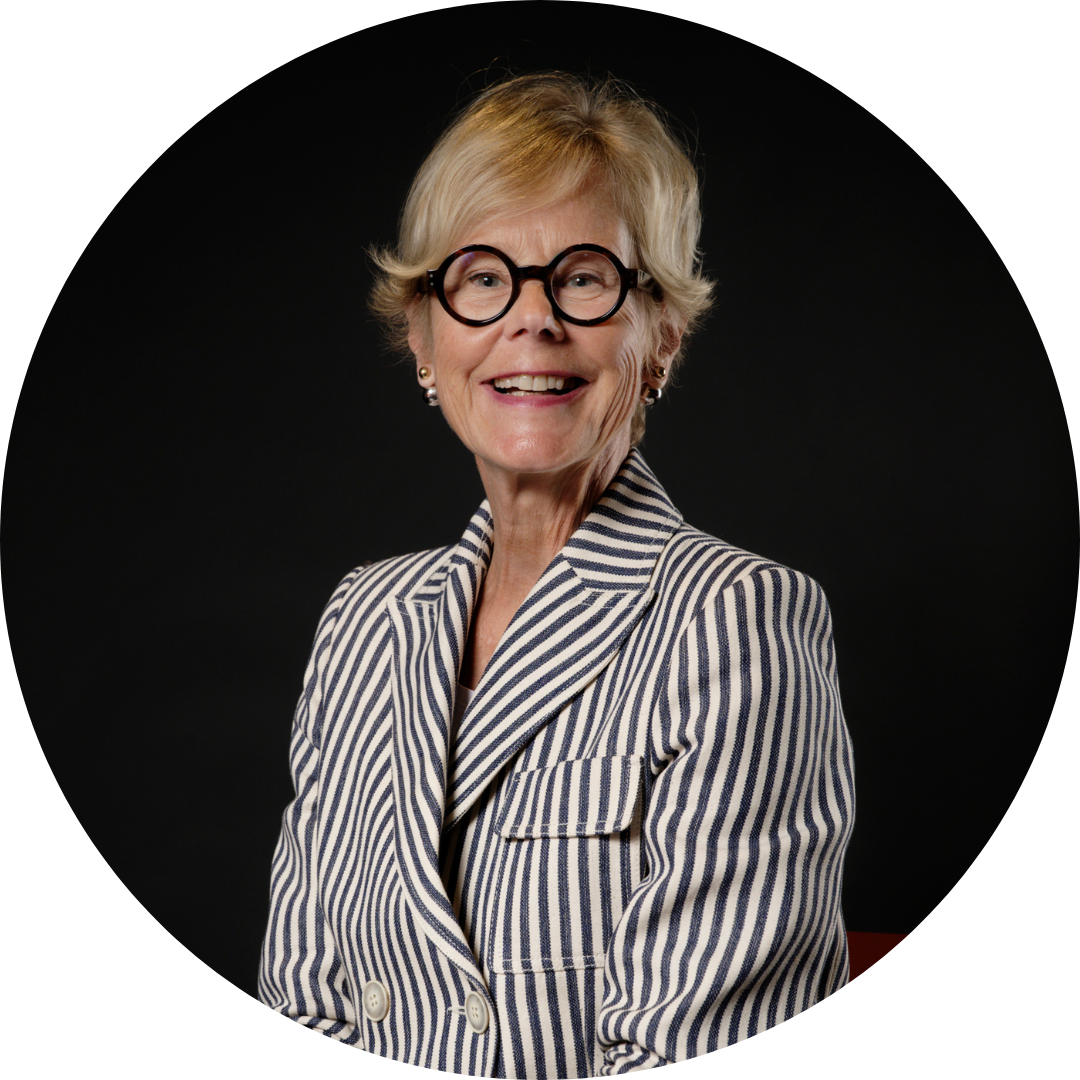 Gerda BEZIADE a une incroyable passion pour le vin, et possède une parfaite connaissance de Bordeaux acquise au sein de prestigieux négoces depuis 25 ans. Gerda rejoint Roland Coiffe & Associés afin de vous apporter avec "Inside La PLACE" davantage d'informations sur les propriétés que nous commercialisons.