Mariette Veyssière
Estate Manager Château Quintus
Met by Gerda
Château Quintus
Saint-Emilion Grand Cru
---
In 2011, Prince Robert of Luxembourg, president of Domaine Clarence Dillon bought Château Tertre Daugay and changed the name to Château Quintus. Two years later, he bought Château L'Arrosée, neighboring Château Quintus, which is ideally located on the southern slope of the Saint-Emilion hillside, an opportunity not to be missed. In 2021, 14 hectares of Château Grand Pontet were also added and today Château Quintus covers 45 hectares.
Following the road that leads to Château Quintus, I was amazed by the beauty of the landscape. As soon as you arrive at the top of the property, you are captivated by this magnificent 360° view on the one hand over the Dordogne Valley, but also over the vines of its great neighbors such as Angélus, Canon, Belair-Monange. There is no doubt, the terroir is exceptional due to its geographical location, which gives a unique microclimate to this estate and due to the clay-limestone soils planted with Merlot and Cabernet Franc. The manager Mariette Veyssiere and her team can rely on the great know-how of the Châteaux Haut-Brion and Mission Haut-Brion team. Everything is therefore in place to create one of the greatest wines of the Right Bank. So now is the time to ask questions to this dynamic young woman, and also to ask a few questions about the brand to Guillaume-Alexandre Marx, Sales Director of Domaine Clarence Dillon.
Gerda: Can you present your background?
Mariette Veyssière: I am a woman from the Right Bank and I am very attached to its magnificent terroirs and its heritage. My work is a real family heirloom. I am the 5th generation to work in the wine industry and still on this beautiful right bank that my family adores. I am an epicurean in my heart. I have a technical background, first graduating from an agricultural engineering school in Toulouse and then oenology in Bordeaux. I started at Quintus in 2013 as a quality manager. In 2016, I became vine-growing and QSE (Quality Safety Environment) manager, to finally take the lead of the estate in 2021.
Gerda: What are the main challenges you personally face in the practice of your profession?
Mariette Veyssière: My main challenge is to honor the chance I had in taking over the management of this beautiful estate. I feel privileged to hoist the new Quintus and make it one of the appellation's jewels. We are of course helped by the formidable team of Domaine Clarence Dillon. We have time to write our policy over the long term and create Quintus's notoriety and identity.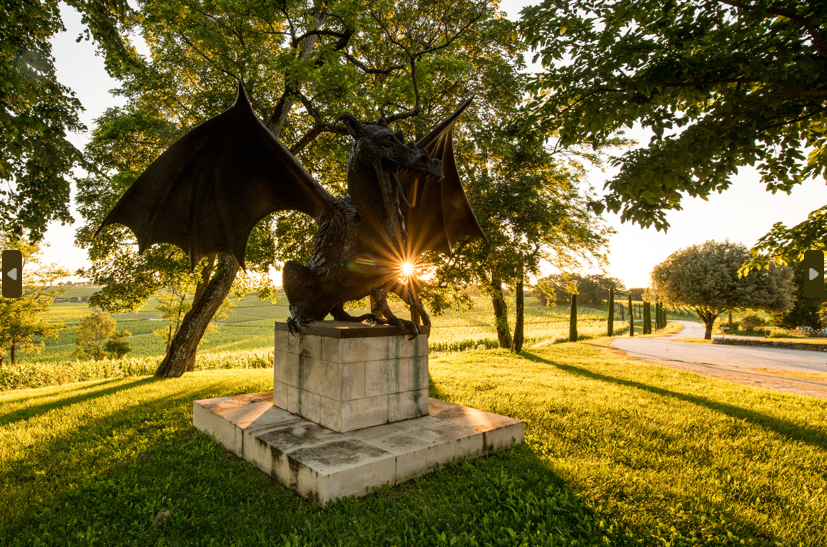 Gerda: How do your wines stand out and are unique?
Mariette Veyssière: When you arrive at Quintus, you immediately understand the rich palette of the terroir. We have a terroir that is exposed at 360°: north, east, south and west orientations. This position represents the diversity of our terroirs and is the true identity of Quintus. It's really unique! We have enriched this panoply of terroirs with the purchase of Château Grand Pontet in 2021. Thanks to all this, the three wines produced at the property have different but also complementary profiles. Our Merlots give ample wine (70% of the surface) and the Cabernet Franc (30% of the surface) gives a lot of finesse. The percentages in the final blend may change. In 2017 and 2019 for example, we decided to put more Cabernet Franc than Merlot because we want the best grapes for Quintus.
Gerda: What is an exceptional wine for you?
Mariette Veyssière: An exceptional wine must have two specificities for me. First of all, it must provide emotion, then it must express its extraordinary potential over time; that we can still be elated with wine after 60 years and say "wow"!
Gerda: Which of your recent achievements would you like to share with our customers?
Mariette Veyssière: Everything is recent here. Our biggest challenge is to know the new terroir acquired in 2021. We want to better understand it and integrate the technical team in order to transmit our know-how and our philosophy: quality and excellence.
Gerda: What future projects are you working on?
Mariette Veyssière: We have started an agro-pedological study on the northern plots (formerly Grand Pontet). Thanks to the 45 water drill we will know the terroir and its particularities. We must raise the wines from these plots to the highest level, we need to know the soils precisely in order to guide our choices. Subsequently, we will be able to set up differentiated inter-plot work aimed at excellence. This study is the starting point, we will then apply our skills to have the best grapes.
Gerda: Where is your estate in terms of ecological transition?
Mariette Veyssière: Château Quintus is a true heaven of biodiversity thanks to this extraordinary Mediterranean belt, a two-hectare park made up of hedges, majestic oaks, with low walls and embankments. All these treasures of the landscape heritage border the entire plot and are important refuges for the natural allies essential to the prosperity of the vineyard. Biodiversity surrounds us and it has always existed here, it is fundamental for us to preserve it. This Mediterranean belt is classified. It is a natural wealth and was the starting point of our approach for HVE and ISO 14001 certifications within the collective framework of the SME (Système de Management Environnemental) of Bordeaux wines. We work daily to enrich this ecosystem and in particular by sowing (new semi-direct techniques). We are lucky to be assisted by the young and dynamic Audrey Bernard, our wine manager, who is very involved in the subject. We want to go even further and have a big agroecological project for the entire château.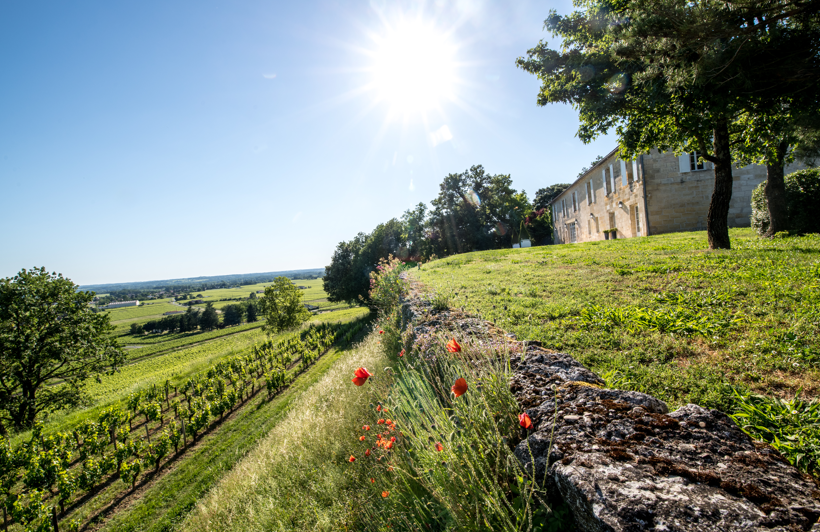 Gerda: Could you give us a unique vintage of Quintus for you and why?
Mariette Veyssière: From the 2015 vintage, there was a break in Quintus's style and we produced the style we wanted. It is racier and more balanced. We let the terroir's identity shine through more in the wine. It has minerality, and elegance and is full of finesse. We do not work with a consultant, because we have a formidable technical team internal to the group. Our philosophy is traditional in a good way.
Gerda: Could you give me a memory of the 2022 harvest?
Mariette Veyssière: We started the Merlot harvest on September 6th. It is an early vintage, because we wanted to keep the freshness. We waited 3 more weeks for the perfect maturity of the Cabernet Francs. The first tastings are very promising. The wine has a tremendous aromatic radiance. There is incredible finesse in Cabernet Francs from the northern slopes. This is a vintage from the clay-limestone Great Terroirs of Saint-Emilion. This year, we had to adapt our viticultural practices: we didn't leaf or thin and we stopped trimming very early. All this to protect the grapes. We did not have any dry leaves due to the perfect sanitary condition of Quintus. They say that 2022 will be a solar vintage but I am convinced that we will not find this character in Quintus. 2022 will be a brilliant vintage for me!
---
The business
Guillaume-Alexandre Marx, Sales Director of Domaine Clarence Dillon :
Gerda: What positioning do you want for Château Quintus?
Guillaume-Alexandre Marx: We want a top-of-the-range positioning, the ambition for Château Quintus to be at the qualitative level of its brothers, Château Haut-Brion and Château La Mission Haut-Brion while retaining its right bank identity.
G: What characterizes an exceptional estate?
Guillaume-Alexandre Marx: It's a story, a terroir, consistent quality and a long-term vision.
G: What are your priorities in terms of business development for Château Quintus?
Guillaume-Alexandre Marx: Introduce the place, the vinification, the vines to the professionals of the Place de Bordeaux, to our importers, to the critics, to the sommeliers and to the wine merchants, our relays thereafter with the consumers.
---
The tased wines
Dragon de Quintus 2016: 90% merlot, 10% cabernet franc
The wine is aged at 29% in new barrels. It is an excellent choice for this wine, it is "appealing" as our English friends say. It has a nice friendliness, tannins with fruity aromas. Nice volume in the mid-palate with a serious finish that makes the wine lift in your mouth. You can't go wrong we are in Saint-Emilion.
Château Quintus 2016: 70% merlot, 30% cabernet franc
This wine is aged at 35% in new barrels. It has magnificent aromas, in which we even find some roses. There is a beautiful volume on the palate, which is in perfect balance with the minerality. The Quintus team and their colleagues from Châteaux Haut-Brion and La Mission Haut-Brion let this magnificent terroir speak for itself. Quintus is on the right path to reach the qualitative level of his brothers.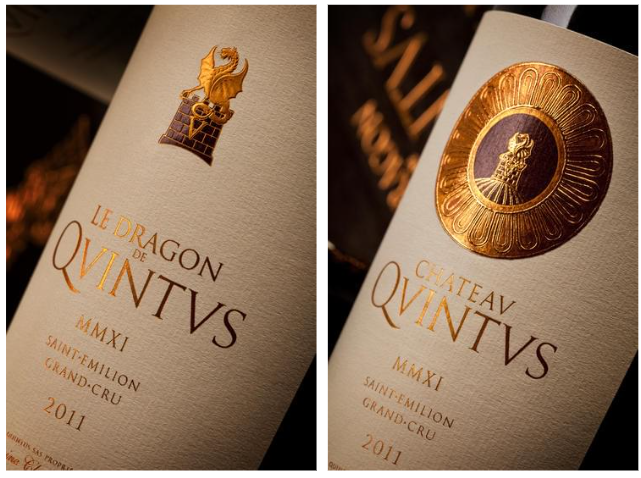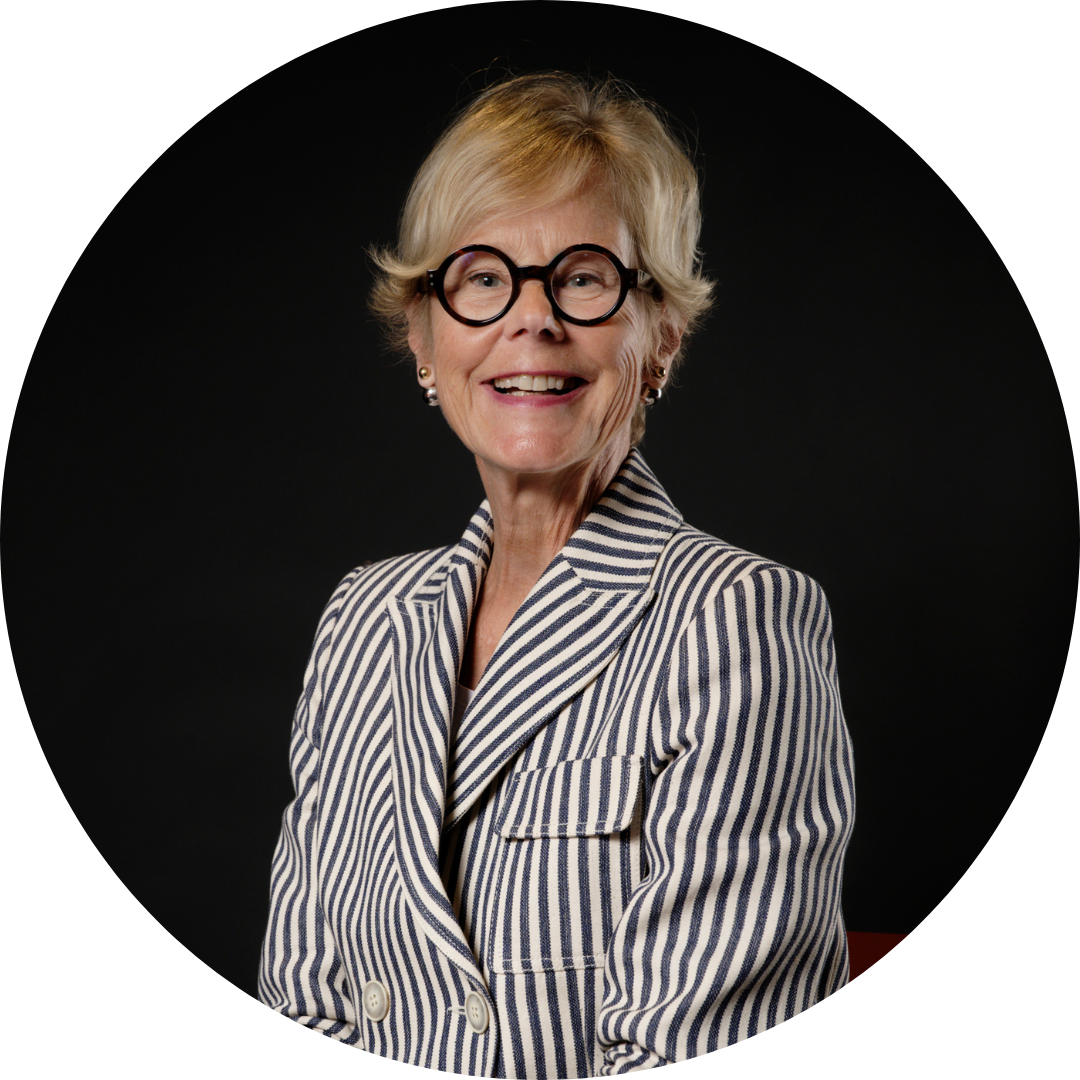 Gerda BEZIADE as an incredible passion for wine, and has a perfect knowledge of Bordeaux acquired within prestigious wine merchants for 25 years. Gerda joins Roland Coiffe & Associés in order to bring you, through "Inside La PLACE" more information about the chateau we sell.