The preparation of an order by the Château Margaux (Step 1/3)
Château Margaux 
1er Grand Cru Classé en 1855
Margaux
Aurélien Valance
Deputy Managing Director, Marketing and Operations
Working at the estate since 2006
Met by Gerda
---
Through a logistics trilogy, we would like to share with you the life of a wine, from the bottling to the wine's arrival at the distributor.
In step 1, Aurélien VALANCE from Château MARGAUX (below), explains the preparation process from bottling to the collection by the merchant.
In step 2, David VIDAL (Warehouse's director) presents the storage environment of the negociant.
Finally, step 3, Patrick BONGARD from HILLEBRAND-BORDEAUX (DHL group), explains the environment of logistics and transport of goods to their destination.
---
The logistics of fine wines, i.e. what happens from bottling to the arrival of the cases at our customers' premises, requires a great deal of rigor and precision on the part of all those involved.
This logistics goes through several steps, starting with the chateau orders. We have chosen to interview Aurélien VALANCE from Château Margaux.
Gerda: Aurélien, are your bottlings done at the château, and how?
Aurélien Valance: From the bottling of the 2021 vintage, we will have our own bottling line again. Until then, and for several years, we subcontracted the operation to a service provider who came to install it on the property. We decided to reinvest in a bottling-chain because technological advances are now stable. Before, there were regular innovations in these technologies. We believe that there will be no more significant technical advances and that it was time to make this investment. We now want to master this task internally with our dedicated Château Margaux team.
Gerda: Is the storage of non-marketed en primeur wines done in your cellars? Under what conditions?
Aurélien Valance: All our bottles of Château Margaux, Pavillon Rouge and Pavillon Blanc are stored in our cellars at a constant temperature of 15°C and a humidity of 70%. The bottles have only a thin cap to protect the cork.
Gerda: You provide access to your physical stock inventory to negociant with some latitude in choosing formats and vintages. When a physical stock purchase is placed by a negociant, can you describe the process for handling this order?
Aurélien Valance: We have a computer system, an ERP (Enterprise Resource Planning), which allows us to follow all the preparation steps with precision. One person fetches the bottles from stock, another one fetches raw materials, all our labels are in a safe. During the bottling process, each bottle is marked with a unique number which is laser engraved in the glass thanks to a machine allowing traceability. At the bottom of each bottle, there is also a datamatrix code which is a type of two-dimensional barcode with high density. This code is unique and gives all the storage information. Each bottle is labeled, capped, and equipped with a prooftag.
The next step could be compared to going through security at an airport! Each bottle is photographed in 360°. This is computer intelligence that allows us to immediately detect a possible problem, for example, two stuck labels… It also allows us to have proof of quality, for example, if we have a complaint about a bottle being too low or about the absence of a back label. I have proof that the bottle left the estate correctly.
Also, our traceability system, born in 1997: the datamatrix is an essential tool. All the information linked to the bottle is kept in the case number, in the bottle number, in the case datamatrix and in the bottle datamatrix. It also includes logistical information such as the pick-up date. This way I can, if necessary, know the life of the bottle.
We only accept refrigerated trucks for the logistics of our wines and we take the temperature of each truck upon arrival. Sometimes drivers turn on the air conditioning just before arrival at the Château. The truck is therefore not cool enough. We refuse to let it leave as long as it is 20 degrees or more inside.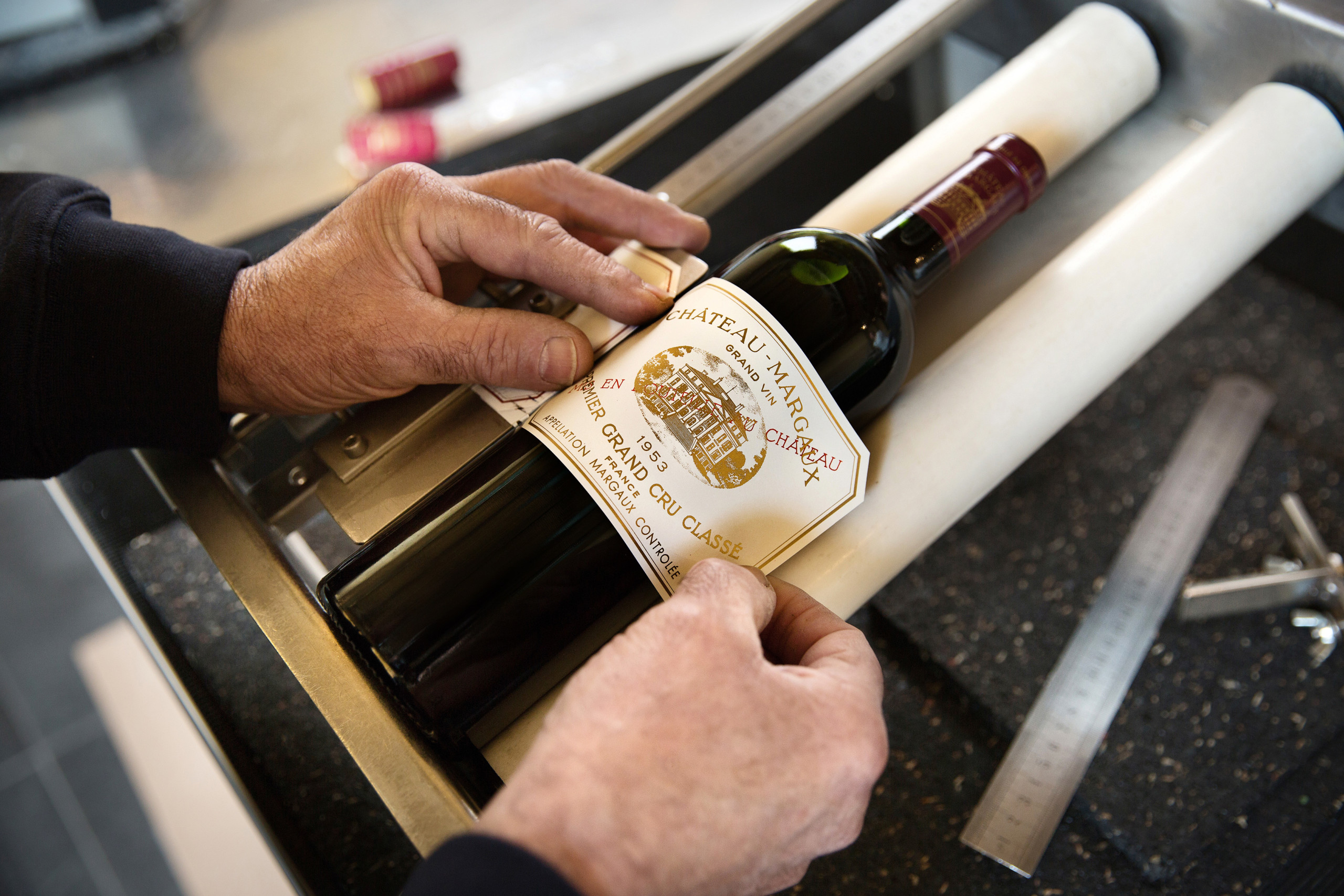 Gerda: Do you re-taste vintages before marketing them?
Aurélien Valance: Yes, we do re-taste old vintages, but not for that purpose. We often open old vintages when important people visit the estate. We have confidence in our wines and I can tell you that we know all the vintages of Château Margaux from the last fifty years by heart. We will never sell a vintage that has not given us complete satisfaction or that has seemed dubious during tastings.
Gerda: Do you change the corks of old vintages?
Aurélien Valance: All the levels of our bottles and corks have been checked and only perfect bottles leave our cellar. Two to three years ago, we completed this thorough check of all our bottles. All the bottles to be reconditioned were first put under nitrogen, so they never had any contact with oxygen, and then we tasted them. For this operation, a bottle is used to perform the topping up and to level the wine. We put a little bit of SO2 (sulfur dioxide) before putting the cork on which is noted the year of reconditioning. All these reconditioned bottles are set aside and we do not sell them for 5 years from that date. After this period, we taste the wine again and if we feel that the wine has recovered perfectly from the reconditioning operation, then we can consider selling it again. If this is not the case, the wine is still on hold.
Gerda:  Are your outstanding whites treated differently from the reds in your stocks?
Aurélien Valance: As I mentioned, we are very observant of our stock. We are also very careful with our white wines. Prior to the 2017 vintage, our white wines were put in clear bottles. We have a storage area dedicated solely to all our whites. The light in this storage place is orange, the same light that is used in Champagne, it protects the wine better. Since the 2017 vintage, we made the decision to put all our white wines in the same bottle as Chateau Margaux, a very dark glass that protects the wine better.
Gerda: What criteria do you take into account when deciding to recork a batch of bottles?
Aurélien Valance: We have two criteria: wine level in the bottle, and the cork appearance.
Gerda: Do you give the buyers of your wines a certain flexibility in terms of choice of formats and packing?
Aurélien Valance: Yes, but not everything is possible.
En Primeur, we offer the following cases: wooden case of 1, 3, 6 or 12 bottles of 75 cl and the following formats: half-bottle, bottle, magnum, double-magnum (3L) and imperial (6L). We have some Balthazar (12-liter) sizes in stock, but they will only be offered for very special projects or charity events. We want to keep a certain stock of our large formats, so if we have very little stock of imperial (6-liter) of a certain vintage for example, we will stop selling them.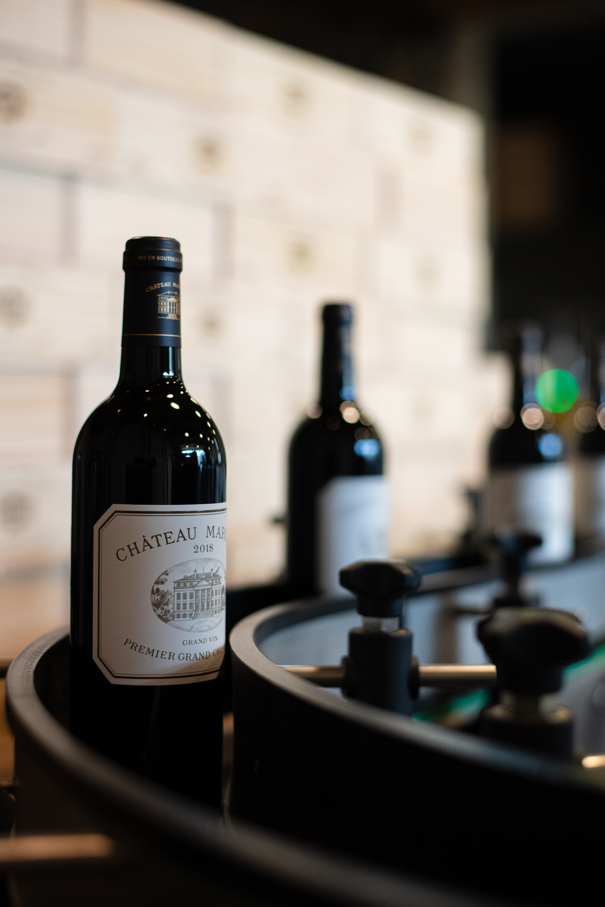 credit photo @bricebraastad
Gerda: Do you have tools to identify wines and authenticate bottles available to consumers?
Aurélien Valance: For more than 20 years, we have implemented a number of measures to allow better traceability of our bottles. Here are some of them. All our bottles :
carry an individual laser-engraved alphanumeric code (since 1996)
have the front of the castle and the vintage engraved in the base (since 2000)
are equipped with a Prooftag (since 2011)
As for the authentication, it is always a little difficult to be categorical, especially on old vintages. However, we can give our opinion. We do ask consumers to send us photos of the bottle (photos of the capsule, the label, the bottle at ground level, etc.), but certainly not to send it to us, as very old vintages are fragile and we prefer to avoid having them travel. After a careful examination of the photos by our technical team, we can tell if the bottle looks authentic, or on the contrary suspect. If it looks fake to us, then we start a legal procedure. We must fight against counterfeiting. We never give a certificate of authenticity.
Gerda: Where do your capsules, bottles and wooden crates come from?
Aurélien Valance: Our capsules come from Spain, because the factory in France has been closed. Our bottles and cases come from France, except for the Grand Vin cases and Pavillon Blanc, which is made of Radiata Pine, and is produced in Spanish Basque Country. Our third wine is packaged in cardboard.
We are attached to our wooden cases, because our wines have the capacity to age for a century, and it is only this type of wood that can resist through time.
Gerda: Do you have any recent initiatives in place to limit your carbon impact with your dry materials?
Aurélien Valance: We have already implemented several improvements. I can give you some examples:
For our empty bottle delivery, we asked our supplier to put an extra layer in the truck,

Since the 2015 vintage, our Grand Vin is packed in Radiata Pine cases from Spanish Basque Country. This pine was already available in New Zealand, but we did not want to use it because of the carbon impact,

We use a starch film instead of the usual plastic film to wrap our pallets
Anticipation of our events and our needs in terms of logistics so that all the necessary bottles are sent by sea or road.
Gerda: To conclude and illustrate our exchanges, a customer ordered a double magnum of Château Margaux 1983. What was its history?
Aurélien Valance: This will be a double-magnum (3L) that has never left the property since bottling in 1985. It has been stored at 15°C and 70% humidity.
It is not for sale at this time, as we repackaged it in December 2020 and as I explained earlier, it will not be available for sale for 5 years from that date.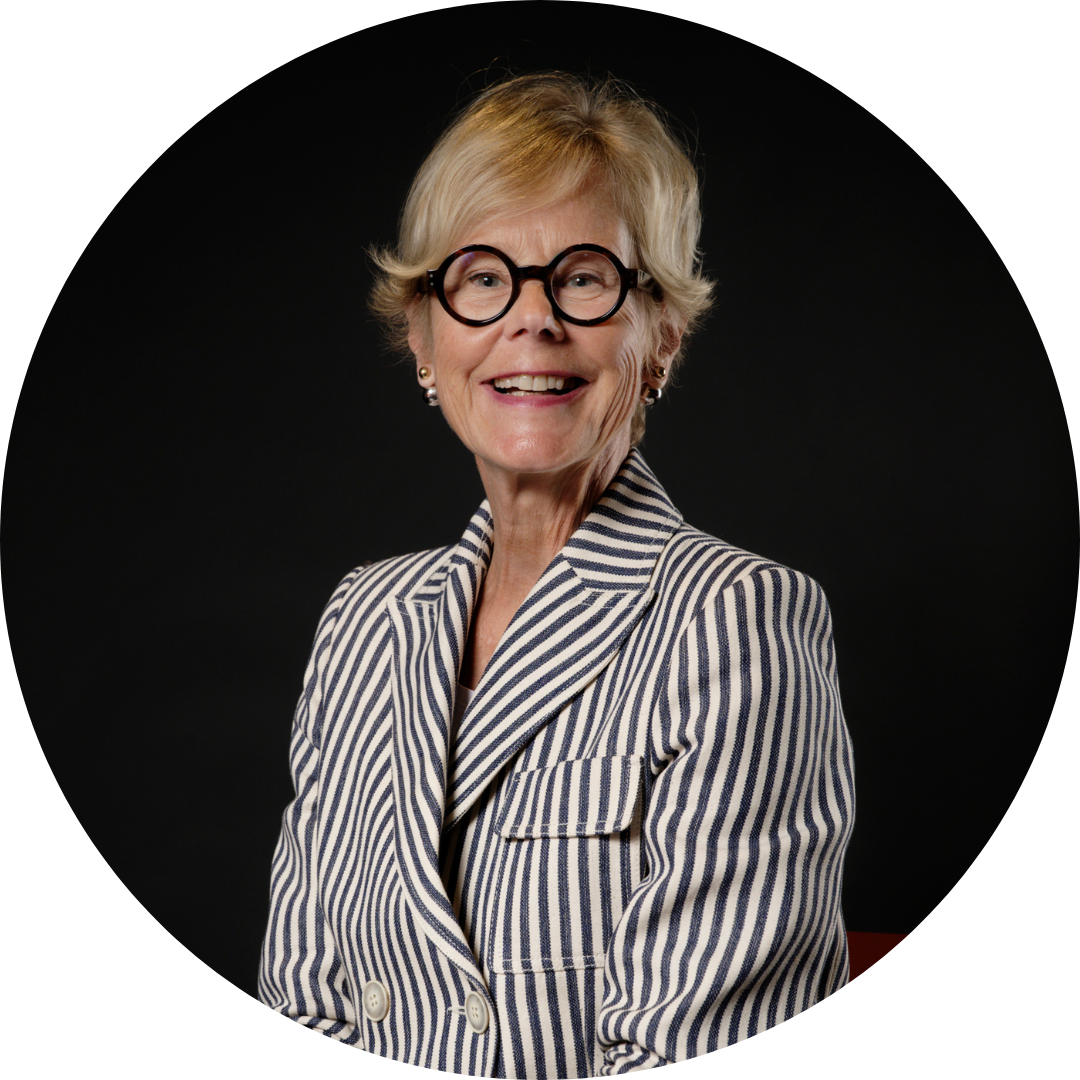 Gerda BEZIADE has an incredible passion for wine and perfect knowledge of Bordeaux acquired within prestigious wine merchants for 25 years. Gerda joins Roland Coiffe & Associés in order to bring you, through "Inside La PLACE" more information about the estates we sell.