Roland COIFFE
CEO of Roland Coiffe & Associés S.A.S. (Bordeaux)
---
Gerda: After having interviewed, since October 2021, almost 100 women and men who make Fine Wines, all I needed was a wine negociant interview. So naturally Roland, it's your turn!
Gerda: Why did you start "Roland Coiffe & Associés", a new negociant house, back in 2008?
Roland COIFFE: In the 90s, I was fascinated by the development of Asian countries. I started my career in a large strategy consulting firm, where I had the opportunity to live and work with major business leaders between Singapore, China, Thailand and the Philippines. Then, my passion for wine brought me back to Bordeaux. I started in the wine trade business with the 2000 vintage en-primeur campaign.
It was in October 2008, after learning the business, that I decided to create my own company to meet a need that I felt in Asia, a region that I knew well and that I appreciated. The Asian clientele was small at that time and required both reactivity and support, but also precision in interactions and empathy in exchanges.
We started with little capital, and a desire to offer a disruptive approach to the negociants dealing with exports at the time. Our "raison d'être" was to deliver a very strong customer-service, based on two main aspects:
Proposing targeted offers and relevant quotations, thanks to a thorough knowledge of the fine wine market,
Having a responsive logistics service with adaptability and reactivity.
Gerda: You started during the financial crisis. How were the launch, and the first years of the company?
Roland COIFFE: Very good. We quickly realized that it was working: customers quickly trusted us, first in China, because new business was there. Then naturally, we duplicated these methods in the rest of Asia, the United States, and today all over the world. We went to meet our clients face to face during our tours, with my children a few times. We did a lot of wine-fairs, up to 6 a year.
The chateaux also perfectly understood our added-value. They trusted us year after year, offering us more primeur allocations and larger batches of ready to drink wines.
This differentiating approach, compared to more traditional Bordeaux methods, is still at the heart of our strategy. We do not aspire to "do like the others". On the contrary, we like to cultivate our difference, it is what keeps us going.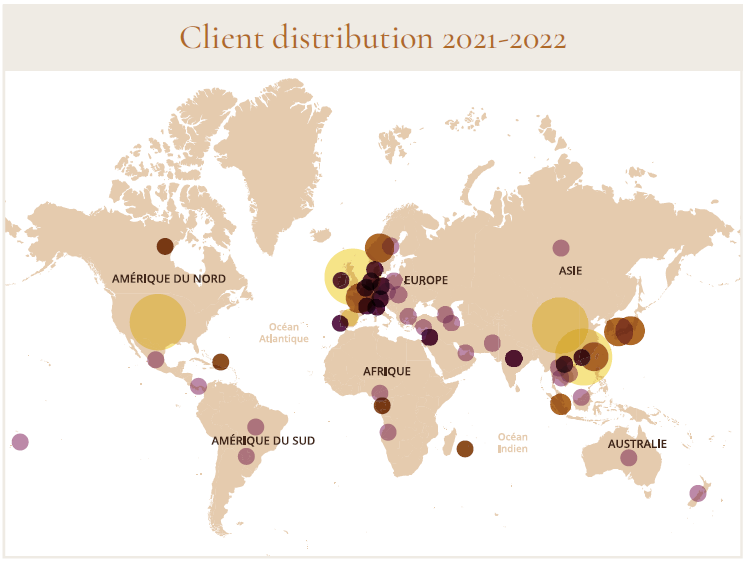 Gerda: What did you learn from these 15 years of entrepreneurship?
Roland COIFFE: The professionalisation of our "Place de Bordeaux" has been an incredible opportunity. Bordeaux is a unique ecosystem, which inspires by the amazing quality and diversity of its wines. Our company has found its role in this environment. Today, our market engineers are able to recommend wines every day to their clients in a fast, direct and efficient way: this is where the real prescription is made, at our level.
The acceleration and increased complexity of our business: whether it is inventory management, order processes, export procedures, handle customs barriers, not to mention supply chain tensions or travel restrictions. More than ever, the "négoce of Grands Crus" is a job of experts where only an elite is able to deliver high service to its customers, and widespread distribution to the chateaux.
Gerda: Can you describe the company today with some figures?
Roland COIFFE: "Roland Coiffe & Associés", 100% family-owned and independent, has an international team of 23 people, led by my wife Golwinne, and myself on a daily basis. We are located near Bordeaux, from where we supply 500 professionals in the wine industry. The company sells about 1.5 million bottles of fine wines each year to 50 countries on all continents.
On our customer side, we work with high-end distributors: mainly importers, distributors or retailers, whose clientele is divided between fine hotels, restaurants, wine bars, and/or the supply of private customers' cellars. Travel-retail via duty-free networks, is also a significant segment of our business.E-Retail is an emerging sector too.
On our wine-range side, our sales price of 60€ per bottle ex-cellars illustrates the focus of our fine wine, a choice we made since the beginning. We have now all the finest Bordeaux in our portfolio, whom we work closely with. Our DNA is in Bordeaux as I come from a family who owns chateaux in the Médoc. Also, during the last 4 years, we expanded our range outside Bordeaux, to famous estates that work with the same spirit. Whom are therefore likely to interest our clients: They are mainly in Rhône, Italy, Chile and Argentina.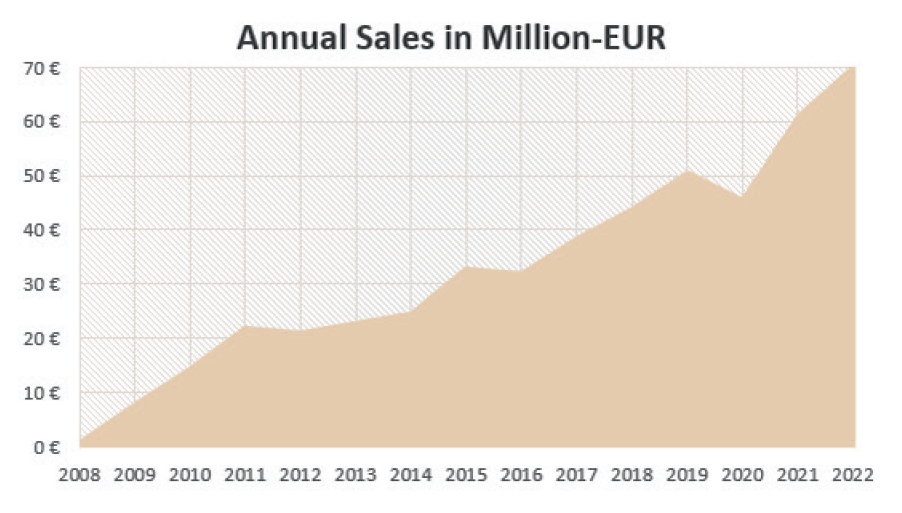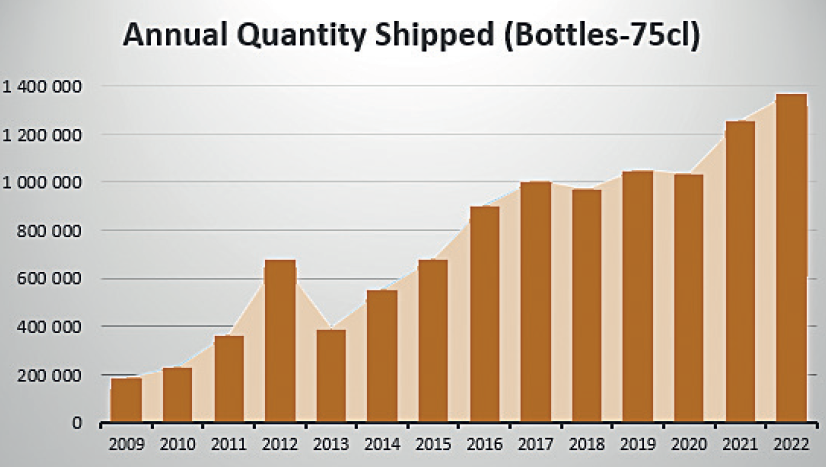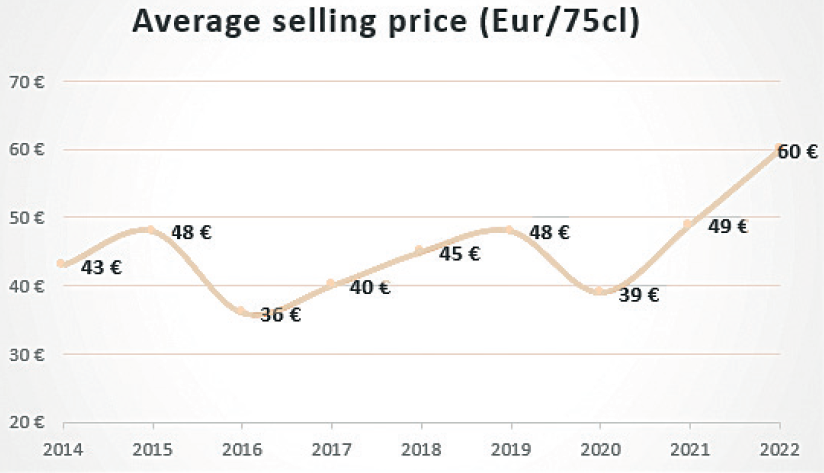 Gerda: How did you become a key player in La Place de Bordeaux in such a short time?
Roland COIFFE: 15 years is already a long time!… Are we the cheapest? In an open-market business, it is technically impossible. Are we the richest or the biggest? We have certainly built up a decent inventory of Crus Classés, but being a Bordeaux negociant today also means giving access to a variety of "ex-chateau" stocks from the greatest estates, and not holding back. So being highly capitalized, is not a sufficient advantage today.
From the beginning, we have specialized almost exclusively in fine wines. We like buying and selling wines every day. We are not an investment fund.
We are "experts" who know every aspect of the wines our clients are likely to buy: Understanding the market environment of a wine, knowing stocks and prices, feeling the strategy of an estate, and seeing its potential… are skills that require many years of learning. Supplying fine wines requires years of experience. A salesman who pushes a wine with a price to his customers does not inspire confidence!
There is no miracle: everything is about "What should we do, to make our customers successful?" Every action we do day after day at the office is designed to answer this question. Moreover, the business has changed lately, wines are more expensive, and we have to be able to manage more and more "picking", and sales of only a few bottles.
The trust we have gained from customers has enabled us to build very strong credibility with the estates. One of the duties of a negociant is to meet the winery's aspirations to offer an international distribution of excellence: work on all continents,  develop close relationships with leading importers, and ensure that wines reach, via our clients, the most beautiful cellars or the most beautiful tables, both those of restaurants and those of private individuals, throughout the world.
In summary, I assume Roland Coiffe & Associés is growing because the company is useful and in line with current expectations.

Gerda: What are the secrets of your organization?
Roland COIFFE: First of all, our organization is almost horizontal, with no hierarchy, very few meetings, and above all, decisions must be taken fast. In a merchant company, there can be a gap between sales and administration. With us, this is not acceptable: there is no such administration, but we are structured in pools: sales, finance, service. We work more on project mode: our customers have one contact, but 3, 4, or even 5 people can contribute to a task for a customer, to ensure an efficient and fast service. The opening hours of the offices are very wide, our employees all have different schedules depending on their personal lives. This allows us to be reachable on all continents during day time.
At Roland Coiffe & Associés, customers deal with "market engineers"; we do not have "sales-people" who push their merchandise. Instead, we aspire to be a trusted entity that builds and develops a transparent and sustainable relationship with our clients. For example, I have known some of our clients for 20 years, we have grown together, and I try to provide them with the wines and the associated service that will allow them to be better in their market in the long term. My team is trained with this approach and empathy.
Moreover, the company's organization is centered around customers: a team of 23, who are experts in their field: tasting, buying, marketing, stock management, and delivery. We develop specialized employees who cultivate their preferred field, in order to develop their own skills. Customer service has always been my priority, we believe in listening, multidisciplinarity and responsiveness. No bullshit-jobs at RCA [hahaha!]. We also have high-level tools, especially in IT, with programs developed in-house to make daily life easier, make work less boring, encourage well-being at work, and reduce task redundancy.
Since the beginning, "clean-desk policy" was introduced, a method I had learned at Accenture. These practices are definitely not superfluous and they contribute to cohesion. As early as 2012, we implemented a profit-sharing policy allowing all our employees to benefit from the company's results. My goal has been to build a solid "client-oriented" team, leaving nothing to chance, because it's not so easy, in many countries, to import and sell fine wines: we are here to support customers and minimize their risks too!
Gerda: What are your upcoming challenges and future projects?
Roland COIFFE: I see 3 main challenges:
Continue to modernize our company, and thereby contribute to the renewal of our industry.
Develop our business, while being eco-responsible.
Continue to talk business to our customers, especially through our interviews « Inside La Place ».
Our employees have gained incredible experience and skills over the past three years, we will continue, and even accelerate. We are very attentive to our team's training on a daily basis, and we are continuing to develop strong IT tools. Today, our customers expect immediate and relevant answers. We don't work as we used to 10 years ago. Every day, a market engineer may interact with thirty different people. At the same time, our service team can efficiently manage about 50 purchases or deliveries, and ship up to 20 orders; often these are complex, multi-reference export shipments, with each destination country having its own specificities.
Golwinne, my wife, who's a medical doctor, comes from a family of breeders who had made the choice of organic farming and cultivation on living soil back in the 90's. In 2013, naturally, we converted our vineyard to organic viticulture. Our office moved to the estate in Quinsac: we are now in the countryside, surrounded by meadows and vineyards. Our team is connected to nature, this is important for us, as we market an agricultural product. The family character of our structure is fundamental. I work with my wife, but also Xiaotong and Ming, and 4 of my team members come from the same family who are friend of us. The majority of our staff members lives in town or nearby, some come by bike or even walk. Proximity was a choice of recruitment. We have equipped our remote employee with an electric car. In 2021, we have planted almost 2 hectares of trees around the office. In 2023, Roland Coiffe & Associés will continue in this direction by optimizing all aspects of the company to reduce our carbon footprint. We already started several projects to optimize wine's transport and storage impact. We are also working to better choose our consumables, reduce our waste and maximize the recyclable part. Educating, talking about it, every gesture counts, it's amazing how we have already changed our practices. We think differently about our travels, our consumption, we are certainly not doing enough, but the process is underway without dogmatism or greenwashing.
Finally, we continue to invest and communicate via our personal interviews: "INSIDE LA PLACE". We have chosen to provide substance and material to all our clients. Since October 2021, we have met with more than 95 personalities who make Bordeaux and the world of fine wine. "INSIDE LA PLACE" is sent to more than 20,000 people around the world: customers, importers, distributors, sommeliers, but also journalists and wine lovers. Everything is "homemade". All of the interviews are freely available in French, English and Chinese on our website. The objective of these one-to-one meetings is to answer our customer's questions, to provide merchants and their staffs with arguments, and ultimately sell better.
Gerda: How do you see 2023? 
Roland COIFFE: Uncertainty is everywhere, but that has always been the case since 2008, so nothing really new.
We are currently witnessing 3 vectors of change that will have a strong impact on the management of our companies: (1) rising costs of raw materials, labor, and financing, (2) ecological awareness, (3) accelerated digitalisation of organisations and interactions. It is up to us, to know how to manage that.
Finally, the 2022 vintage in Bordeaux is totally out of the ordinary. I think I'm right if I predict that the number of visitors for en primeur tastings next April will be similar to, or even higher than pre-Covid attendance… So let's get ready now to welcome everyone!
Happy New Year 2023 to all of you !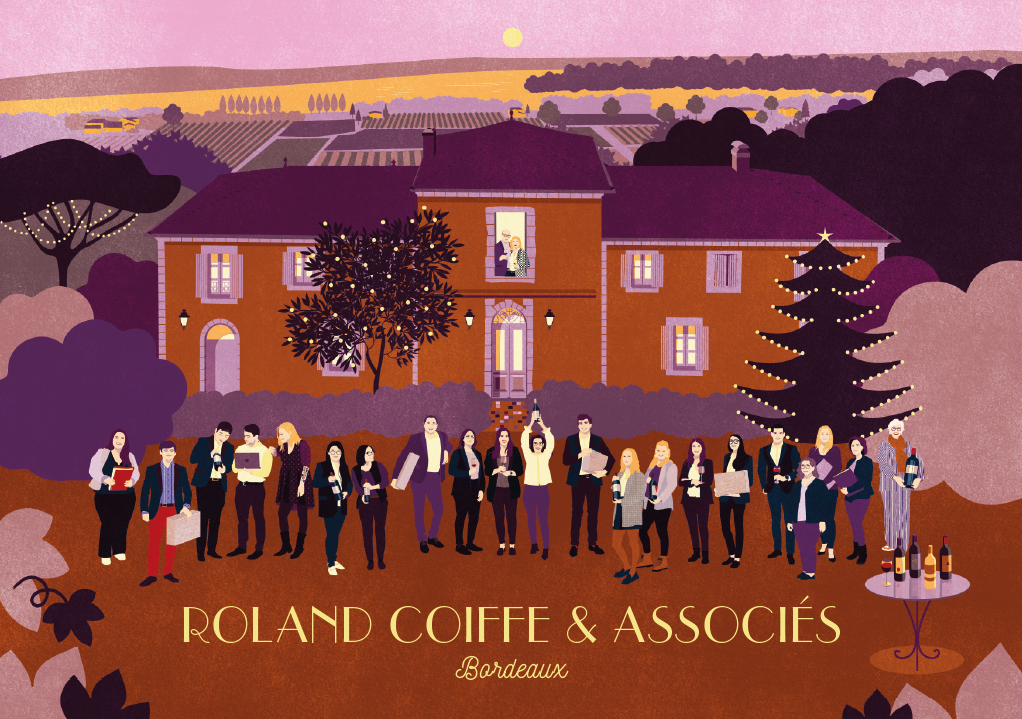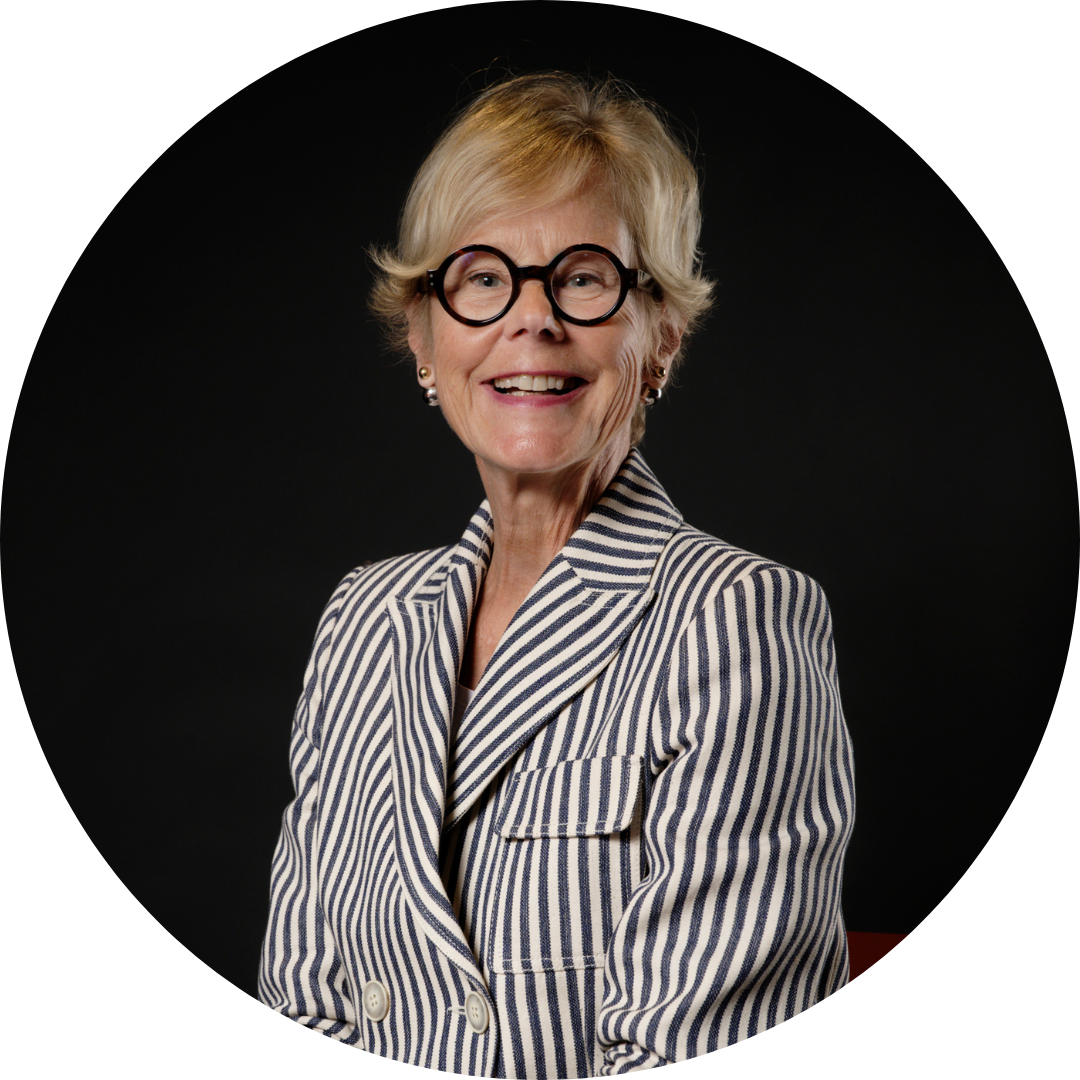 Gerda BEZIADE has an incredible passion for wine and perfect knowledge of Bordeaux acquired within prestigious wine merchants for 25 years. Gerda joins Roland Coiffe & Associés in order to bring you through "Inside La PLACE" more information about the esates we sell.