Michel Rolland  
Consultant oenologist
Met by Gerda
---
Gerda: There are already lot of articles written about you, but could you describe yourself? 
Michel Rolland: I was born at Château Bon Pasteur in Pomerol and I am a modest oenologist, that's what is written on my business card. The best definition of my work came from a journalist who described me as "Flying Wine Maker": I was the first and only one at the time.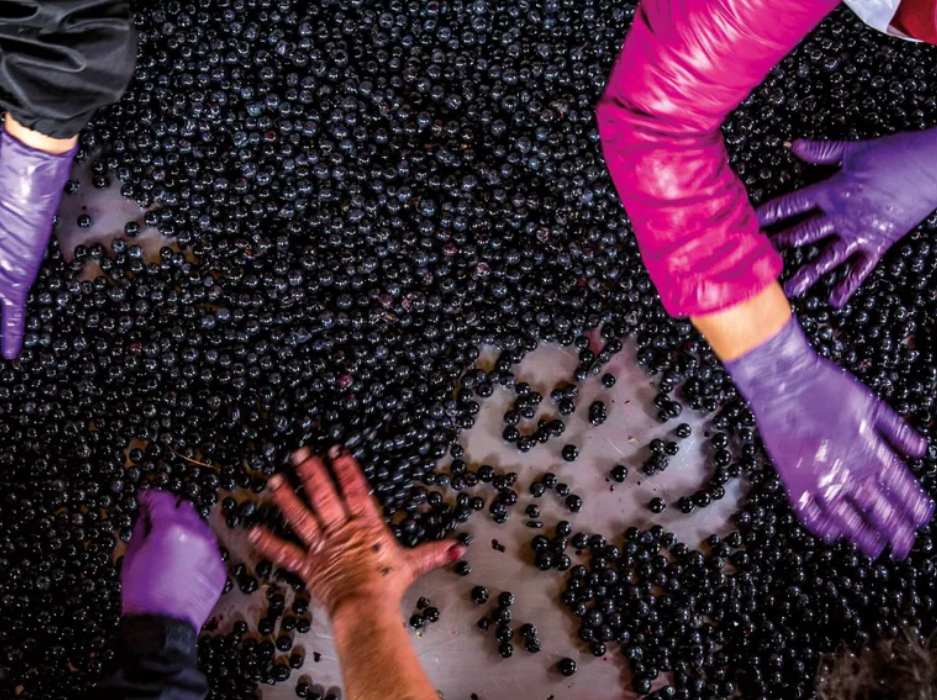 Château Fontenil, Bordeaux
---
Terroirs, Vines & Cellar
Gerda: In Bordeaux, 2021 was a balanced vintage with humidity. 2022 has been extremely hot and dry and will undoubtedly have marked the Bordeaux winegrowers.
What are the main technical challenges that Bordeaux will face in the coming years?
Michel Rolland:  I don't like to make predictions or forecasts: our politicians will do that. Of course, global warming is indisputable, but I do not have the means to make projections on the evolution of the climate in 2050… 2100… When I was young, I was a lover of science fiction and if you go back to all these stories from the 60s and 70s, no forecast came true, except that of Tintin: yes, we walked on the moon. I see the evolution of the climate so far as positive. This year, I made my 50th harvest and since 2000, we have never made so many great vintages. Today we have come to a time when climate change is favorable for global viticulture. What will happen next, that's the big question. There is a good chance that the process will not stop, but we must not forget that we know wine regions that are much warmer than ours, and where great wines are made, such as Australia and California for example. The first solution for the vine will be irrigation. A second solution can be new grape varieties we are already working on. We must ensure the future of Bordeaux vineyards. Even if you can't imagine a Petrus without Merlot and a Lafite Rothschild without Cabernet Sauvignon, because our Grands Vins are a combination of soil, grape variety and climate. But we can consider certain more resistant grape varieties in areas without particular distinction. In my opinion, this is already a step in the right direction.
Gerda: In Europe in particular, climate change is at the heart of discussions, how the most prestigious properties should take these new concerns into account?
Michel Rolland: We have several lives… At 50 we think differently than at 25 or 70. It's the same thing with changes. When I started in the 70s, we did a lot of chaptalization which had a disadvantage with its cost. But we had to do it to have more alcohol. Little by little, the climate has changed, with more heat and sunshine and today the opposite question is asked, how to reduce the sugar level. There are two answers to this: increase the number of grapes per plant and increase leaf area. These may not be ideal answers, but they can last a few more years without radical solutions.
Gerda: You said in an interview: "Wine is a product of culture and tradition, but a tradition must evolve. » Have you also changed the style of the wines you work for?
Michel Rolland: A tradition that does not evolve is a dead tradition, like the Latin language, for example, which has disappeared. Of course, you have to keep these traditions, but I am not a "Wokiste" when it comes to wine and I have evolved over the 50 years of my career. In viticulture, many things and principles have been changed, corrected, re-corrected and reviewed. And even if I don't want to talk about a Rolland style because I am coaching, I am not making the wine on my own, this accompaniment has obviously evolved. I define myself as someone who tries to find the best possible style for wine depending on where the estate is located. I consult in 23 countries and for 70 domains, it is not possible to make the same wine and in the same way in the United States, in France, in Italy… You have to adapt the technique to the place where you are.
Gerda: For a grand cru, is organic mandatory? Or everyone does what they want?
Michel Rolland: I am a convinced liberal. Everything that is mandatory bothers me: we think and move forward. For me, organic is a scam, a way to deceive people. Today we have organic shampoo, organic soap… it appeals to a certain audience. But instead of doing silly organic, it's better to think and find the best for your estate, for the environment and for the product.
Gerda: In 1982, 1990, or more recently in 2009 and 2010, the châteaux produced good yields and exceptional wines.
Lately, the feeling is that this is no longer possible. To produce exceptional wines, are properties dedicated to producing small quantities?
Michel Rolland: Let's look at history: when 1982 arrived, we were coming out of 12 years of very average vintages. The last great vintage before 1982 was 1970. In the meantime, there were vintages like 63, 68, 69, 72, 74 and 1980 which did not bring much. As wine professionals, we must ask ourselves "why and how". Is it possible that there have been so many vintages of mediocre quality? For me, the years with good production and with good quality were extremely rare, except in 1982. You have to be aware of the management of your production, but knowing that it is not the absolute guarantee to make good wines.
Bodega Rolland by Michel Rolland, Mendoza
---
Wine estates & Brands
Gerda: You are more specialized in fine wines, do you think there is still a future in Bordeaux for petits chateaux?
Michel Rolland: It saddened me that the Place de Bordeaux no longer knows how to sell Petits Châteaux and this is why Bordeaux is in crisis. You only live in Bordeaux through the Grands Crus, which is not necessarily bad. Yes, there is a future for our "Petits Vins", but only if they become real brands. What recently happened with Groupe Treasury Wine Estates (Penfolds) and their purchases in Bordeaux is the proof. They have the idea of ​​making branded wines in Bordeaux, like Mouton Cadet, which was not the last to restore the image of accessible Bordeaux. If large groups are interested today in Bordeaux brand, this proves that Bordeaux still has a role to play in the world of wine. Penfolds is the most established, strongest brand in the world and it has tremendous power. I am therefore delighted to see new arrivals in Bordeaux. It is phenomenal and certainly nothing to worry about. Other big groups will come, like Gallo for example, they need us.
It is much more complicated for the Petits Châteaux which do not have the commercial support to promote their brand. For them, we often have to reconsider our distribution circuit, because we do not value wine at €7.95 on a supermarket shelf.
G: You have traveled the world and its vineyards during your career, does Bordeaux still have many advantages?

Michel Rolland: Yes, look at the interest of these major groups for our wines. This is what I talked about before.
G: You started your career with Robert Parker, who is your friend, but what do you think of wine rating systems today?
Michel Rolland: There is a positive and a negative side.
The positive side is that the ratings speak to consumers and can therefore help them. The world of wine is complex. There is so many offers now, the consumer needs guidance. He cannot know or taste all the wines.
On the negative side, the world of wine criticism has evolved in a commercial way. Today, everyone sets up as a wine critic without really knowing wine or knowing how to taste it, it's such an easy way to make money: you put your name on a plate, you make a website, you ask for 150€ subscription and, with 4,000 to 5,000 subscribers, you make a turnover of €800,000 per year. In addition, you have zero costs, because you are housed and you travel for free! For me, the system is sclerotic today. There are of course good ones, but mainly bad ones. I am convinced that the rating system will evolve or destroy itself. Parker has been criticized for being hegemonic, but we must not forget that he worked a lot, he was honest and had a detachment from estates. It no longer exists. When I discuss with journalists, there is no more modesty, no more intelligence. They think they are right and that's it, what a big mistake…
G: Does the "quality, desirability and price" hierarchy between Bordeaux Grands Crus still seem open to developments today?
Michel Rolland: Yes. For the following reasons:
First, I have seen a great evolution in quality wines throughout my career. Today, our wines have never tasted so good. The quality of Bordeaux is at the highest point of the hierarchy of Great Wines.
Second, our prices are higher than 30 years ago, but what is the money worth today? I can tell you an anecdote: I was born at Château Bon Pasteur in Pomerol from a modest winegrower family, neither poor nor rich. We drank the wines of the estate and other wines from the Pomerol appellation such as Vieux Château Certan (VCC) and Petrus. Estates which we exchanged wine with. On my 18th birthday, I asked my father why we had never drunk Cheval Blanc, which is located closer to Bon Pasteur than VCC and Petrus? My father replied that I had to buy it and that it was too expensive. The "Too Expensive" therefore does not date from today. The price has value only in relation to a market and the value given to it. As for Cheval Blanc, I can tell you that I made up for it afterward!
G: In your opinion, what characterizes an exceptional property?
Michel Rolland: The quality of its products and the durability of its reputation. Today, many products are based on "one shot": fast and simplistic. An exceptional property knows how to enhance its wines over the long term.
Website & Instagram
---
The distribution today and tomorrow
Gerda: How do you see the price inflation of the largest estates in recent years?
Michel Rolland: These prices will go up further, because I strongly believe in the devaluation of money. I followed the Lascombes sale file very closely because I am still a consultant there. 6 months ago, the euro was at $1.18, today we are around parity. The new owner has already earned almost 20% on the exchange rate for this purchase!
G: In Bordeaux, we have a very particular place system. What do you think of this system?
Michel Rolland: It's the best system in the world. I have traveled the continents and I have not seen another system that performs so well. But there is a downside, the major players in the Place de Bordeaux are no longer negociants, but have become merchants. They no longer make the effort to sell wines that do not sell. This is not a criticism, it is an observation. It's a pity that the Place does not seek to promote Bordeaux at 8 €. It is only interested in famous wines.
G: In recent years, we have noticed a market's interest in selling via La Place, wines outside of Bordeaux. How do you explain this trend?
Michel Rolland: La Place is clever. It is dominated by negociant who seek markets for expensive wines, because it is more interesting to sell a wine at 150 € than a wine at 8 €. The problem is simple. La Place is the best distribution system in the world. Mr. X from Napa arrives with his wine, which he wants to market for €400 a bottle, he gives a margin to negociant who already have a market for this type of product and everyone is a winner. La Place is able to sell soaps if it finds it more interesting than selling bottles… cabernet or merlot soaps, of course!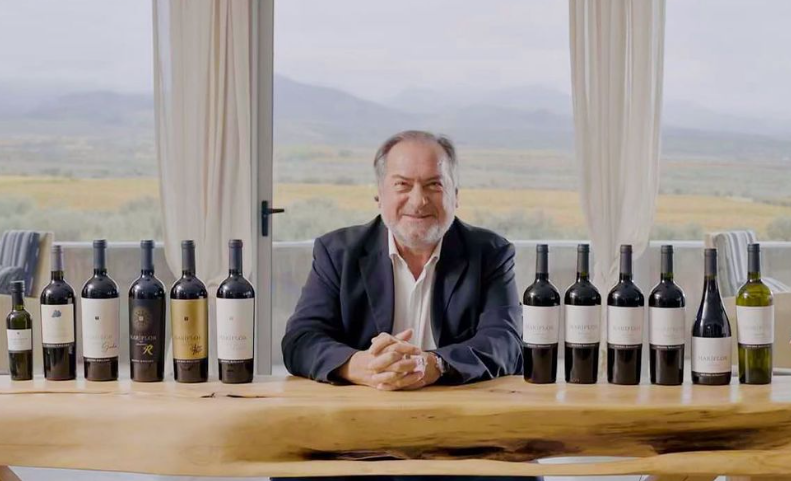 ---
Conclusion
G: Finally, do you have memories of wines that marked your life as a taster? Could you describe your emotion?
Michel Rolland: I am lucky to be born in 1947 and to have drunk all the Premiers of this exceptional vintage. It took a while to taste my first bottle of Cheval Blanc 1947. I never drank all those big bottles alone. I have always done it with friends who know wine. You have to share these exceptional moments. At each tasting, I felt emotion and these moments fill me with happiness, enthusiasm and pleasure. In the order of my favorite wines, I place Cheval Blanc in n°1, Petrus in n°2 and Mouton Rothschild in n°3. Without forgetting Château Haut-Brion and Lafite Rothschild which are also excellent. I have never felt so much emotion, both dense and important, as with 1947. I have one regret…. I'm getting old, but not these wines!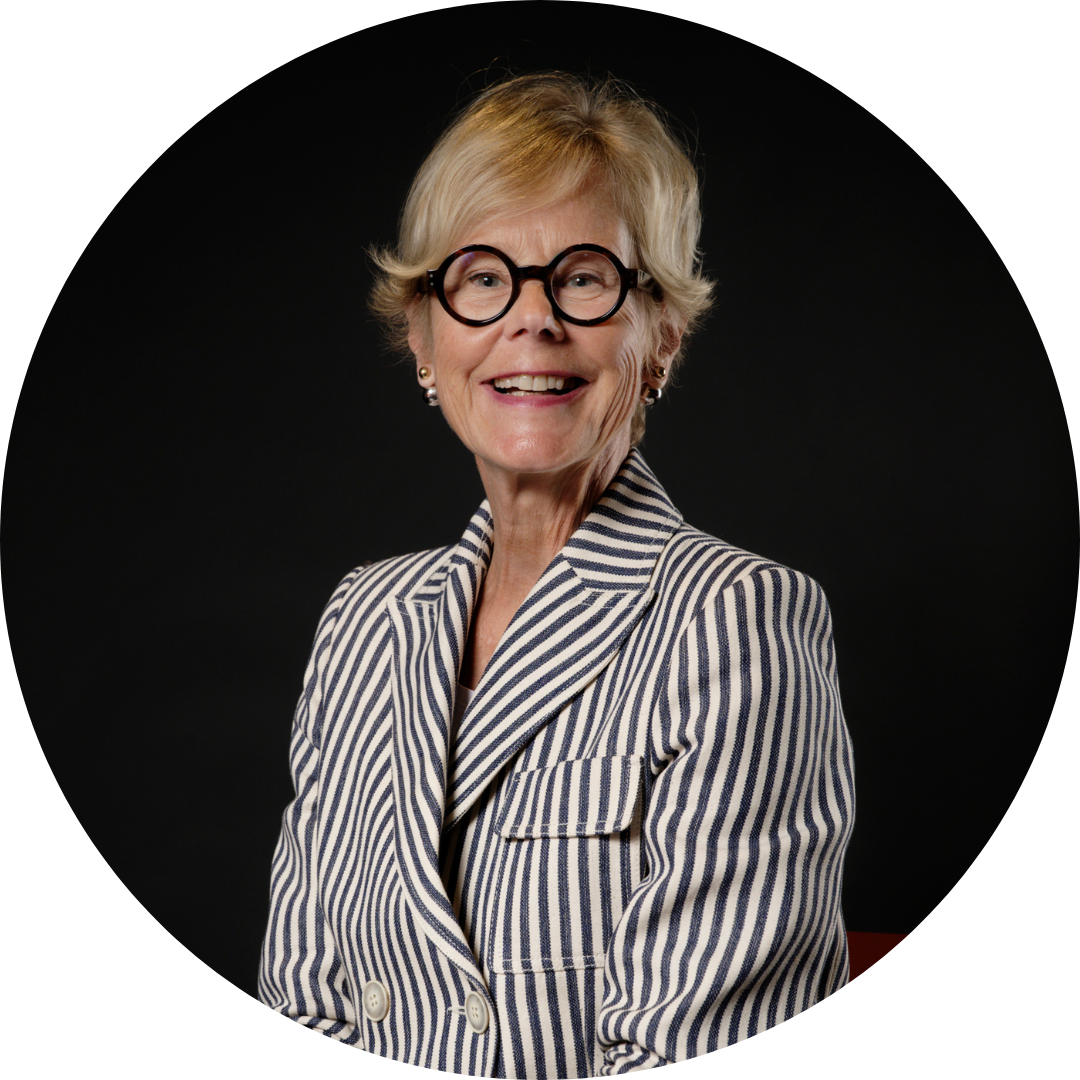 Gerda BEZIADE has an incredible passion for wine and perfect knowledge of Bordeaux acquired within prestigious wine merchants for 25 years. Gerda joins Roland Coiffe & Associés in order to bring you, through "Inside La PLACE" more information about the estates we sell..