Emmanuel Cruse 
Met by Gerda at the Château
Co-owner of Château d'Issan
3ème Grand Cru Classé en 1855
Margaux
---
Gerda: Tell us about you…
Emmanuel Cruse: I have been surrounded by wine since my earliest childhood. My family was wine negociant and owned several Châteaux including Pontet-Canet and Issan. I had the chance to live on these two magnificent properties throughout my childhood. I did not study wine. My father pushed me to study law in order to become an international lawyer, which I started, but with little motivation. I ended up telling my father that I wanted to work in wine. He totally agreed, on the condition that I start abroad to have international experience. Unfortunately, this never happened because my father fell ill and I succeeded him in 1998 as manager of Château d'Issan.
Gerda: What is your role as Grand Master of the Commanderie du Bontemps?
Emmanuel Cruse: In 2008, Jean-Michel Cazes decided to step down. We were three people on the succession list and I have been elected. I started that same year. My role is to manage the Commanderie du Bontemps, an association whose aim is to promote all the wines of Médoc, Graves, Sauternes and Barsac, both wines from the Cooperative Cellars and Premiers Crus Classés. The difference with the Union des Grands Crus (UGC) is that we have no commercial purpose. Our goal is to promote the image of our wines by organizing events such as the Fête de la Fleur, the Ban du Millésime and the Fête du Saint Vincent. La Commanderie represents, celebrates and defends, not only wine but the values closely attached to it: friendship, cheerfulness and loyalty to our terroir. The Commanders are winegrowers, courtiers and negociants who serve our estate's qualities and who work for the reputation of all our wines.
Gerda: What are the main challenges you personally face as Grand Master of the Commanderie?
Emmanuel Cruse: Today, the world is going very fast and is more and more volatile. Habits change and you have to adapt constantly. For example, the typology of our members has changed a lot. During the period of Jean-Michel Cazes, the Commanderie was essentially made up of family estate members. Now, many properties are institutional and that changes a lot: we have to explain the Commanderie's interest to the new managers who do not have and who do not know our history.
Gerda: During the Ban du Millésime last April, you announced that the next edition will be organized in a Château. Moreover, the "Fête de la Fleur", which was organized for a long time during Vinexpo Bordeaux, will now be replaced by the Ban du Millésime?
Emmanuel Cruse: We have to adapt, as Vinexpo Bordeaux (world event in June) will no longer exist, we had to rethink the event. Traditionally, the Ban du Millésime is organized at the end of the week of primeur tastings, it marks a high point for our merchants who can invite their customers under the Commanderie banner. Primeur week is the international event of the world of Bordeaux wine. This is why we have decided to replace the Fête de la Fleur with the Ban du Millésime.
It will be an equally prestigious party, allowing all the important players in the world of wine to be received. This festival will be less folkloric than La Fête de la Fleur, because there will be fewer outsiders. The Ban du Millésime will be more focused on promoting our wines and the new vintage. In terms of attendance, La Fête de la Fleur attracted up to 1,500 people, compared to 800/1,000 people for the Ban du Millésime. For example, we welcomed 750 guests in 2022 knowing that very few of our Asian customers were present.
I think that the 2023 primeurs will be intense because we will see, on the one hand the return of our Asian friends and on the other hand many visits attracted by this exceptional 2022 vintage. We are looking for a Château which would be ready to receive the Ban du Millésime 2023. To be honest, we do not have much candidates at the moment. Organizing such an event takes time. In addition, there are fewer and fewer family Châteaux which, in general, make quick decisions, unlike Châteaux which belong to institutions. We have candidates for the years 2025, 2026, but have difficulties for the next edition. Unfortunately, if there is no Château the evening will take place as the year before at Hangar 14.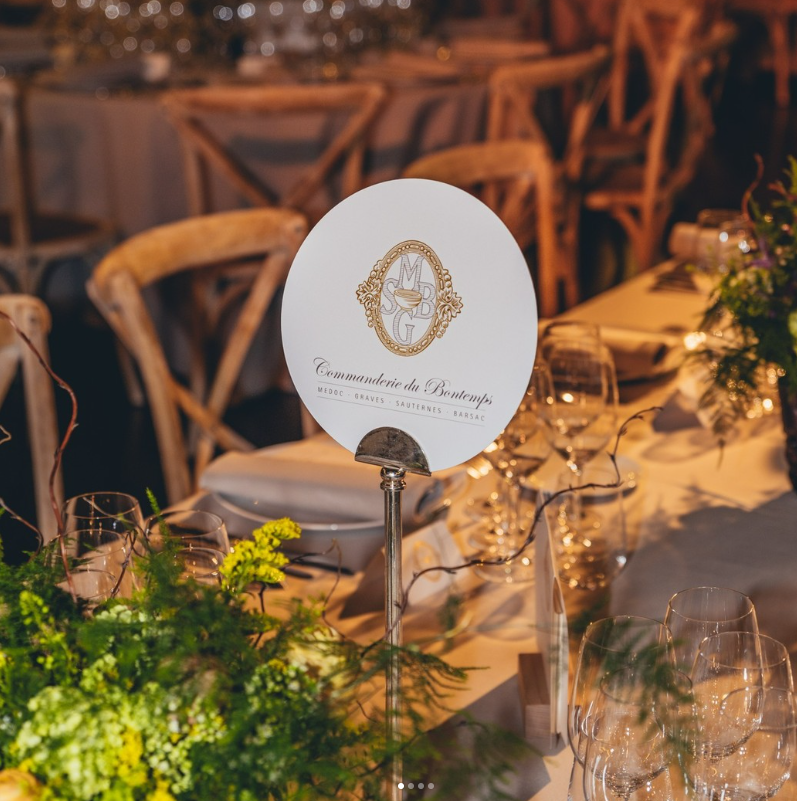 Gerda: How can the Commanderie reach out to young people/the future consumers?
Emmanuel Cruse: We created a commission with the youngest members of the Commanderie: the COM21. We are thinking about it, and raises the issue of "how to reach more young consumers? ". We already publish a newsletter, but we need to be more present on social networks. We have therefore taken the decision to recruit a person dedicated to social networks to develop our visibility and the promotion of our wines. Of course, social networks have an impersonal side, but it is a necessity, it is a vector of notoriety and the fastest and most effective way to reach a new audience.
We also organize, for the oenology clubs of the universities, the french grandes ecoles, and the universities of other countries in Europe, North America and Asia "The Left Bank Bordeaux Cup". It takes place every year with a final that takes place in June at Château Lafite Rothschild. It presents an opportunity for students from different cultures to come together around the same passion: wine.
G: La Commanderie is an association to promote great wines, is there still a future for the petits châteaux of Bordeaux?
Emmanuel Cruse: There is a real crisis around petits (small) chateaux, this way of naming these wines is, in my opinion, too pejorative. But yes, there is a real problem for this category of wine. We need to have a major in-depth debate with all the players: production, owners and negociant. I'm really worried about their loss of market share and the competition. There are many foreign wines that come to the Place de Bordeaux to be distributed to the detriment of Bordeaux production. However, some foreign wines belong to Bordelais. For them, it is therefore normal that they are marketed by the Place. On the other hand, it bothers me that there are battalions of new wines that we know little about, coming knocking on our doors; don't tell me that we make money with all our wines and that during this time, our Crus Bourgeois are not selling. There is suffering, we cannot ignore it.
G: Regarding today's and tomorrow's distribution, knowing that you have traveled the world during your career: do you think that Bordeaux still has many assets?
Emmanuel Cruse: Yes, I am convinced that we still have a lot of assets to seduce consumers. Our wines are among the best in the world. There are now very good wines everywhere, but when it is exceptional, it is often Bordeaux.
G: Does the "quality, desirability and price" hierarchies for Bordeaux Grands Crus still seem open to changes? 
Emmanuel Cruse: Yes, certainly, because every year the markets open up even more. I see no limits in this hierarchy. There are still plenty of markets to develop such as Africa, India, South America. Unfortunately, our productions tend to decrease each year and the tension between supply and demand will increase.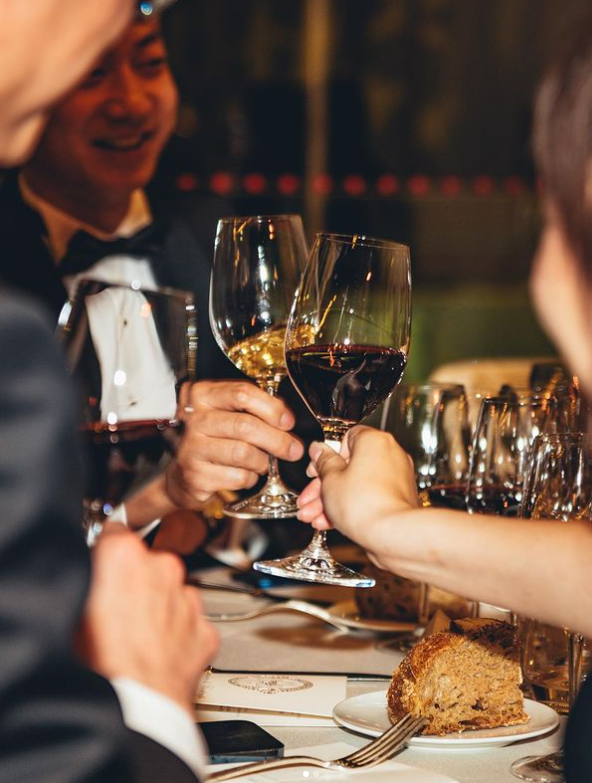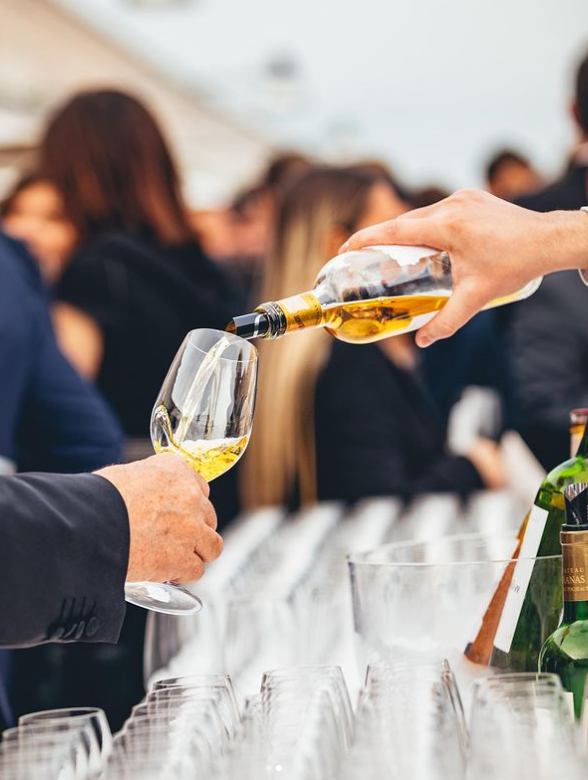 Gerda: In the past, Châteaux marketed almost all their production en primeurs, is this trend over?
Emmanuel Cruse: Today, less and less volume of wine is produced and the Châteaux put a lower percentage of their production en primeur: I think that is a mistake. It is the role of the property to make a good production and to make good en primeur releases. Then you have to let the negociant do their job. Everyone has their own role in the industry. The tendency today is to control everything. Don't get me wrong, it's a great luxury that we have with the primeur system. If you are not satisfied with the work of your negociant, you have the choice as the owner to withdraw his allocation, every year the Châteaux have many requests. We have the luxury of choosing our partners. As for us, we must produce.
G: How do you perceive the increasing prices of most château?
Emmanuel Cruse: The 1855 Classification is a closed club of 61 members. There are so many global fortunes looking for a neighborhood of nobility that I don't see how the prices of the biggest estates can fall. The exceptional is priceless.
G: In Bordeaux, we have a very particular place system. Is this open distribution system an advantage for importers and distributors who are the customers of the wine merchants?
Emmanuel Cruse: It is a remarkable system that has proven efficiency and which gives many advantages to importers and distributors. The proof being, many wines outside Bordeaux want to be distributed by the Place de Bordeaux.
G: Finally, do you have memories of wines that marked your life as a great taster?
Emmanuel Cruse: I would like to give examples of unforgettable moments, these exceptional bottles are intimately linked to the moment experienced.
First, a magnum of Château Latour 1928, the year my father was born, which we drank the day I introduced my wife to my parents.
Another intense moment was Mikhail Gorbachev's welcome to d'Issan and it was Mr. Jean-François Moueix who offered the exceptional Pétrus 1989, the year of the fall of the wall.
Recently, Château Lafite Rothschild 1889, which I drank blind and face to face with Baron Eric de Rothschild. I was way off on the vintage, I thought it was much younger!
Website & Instagram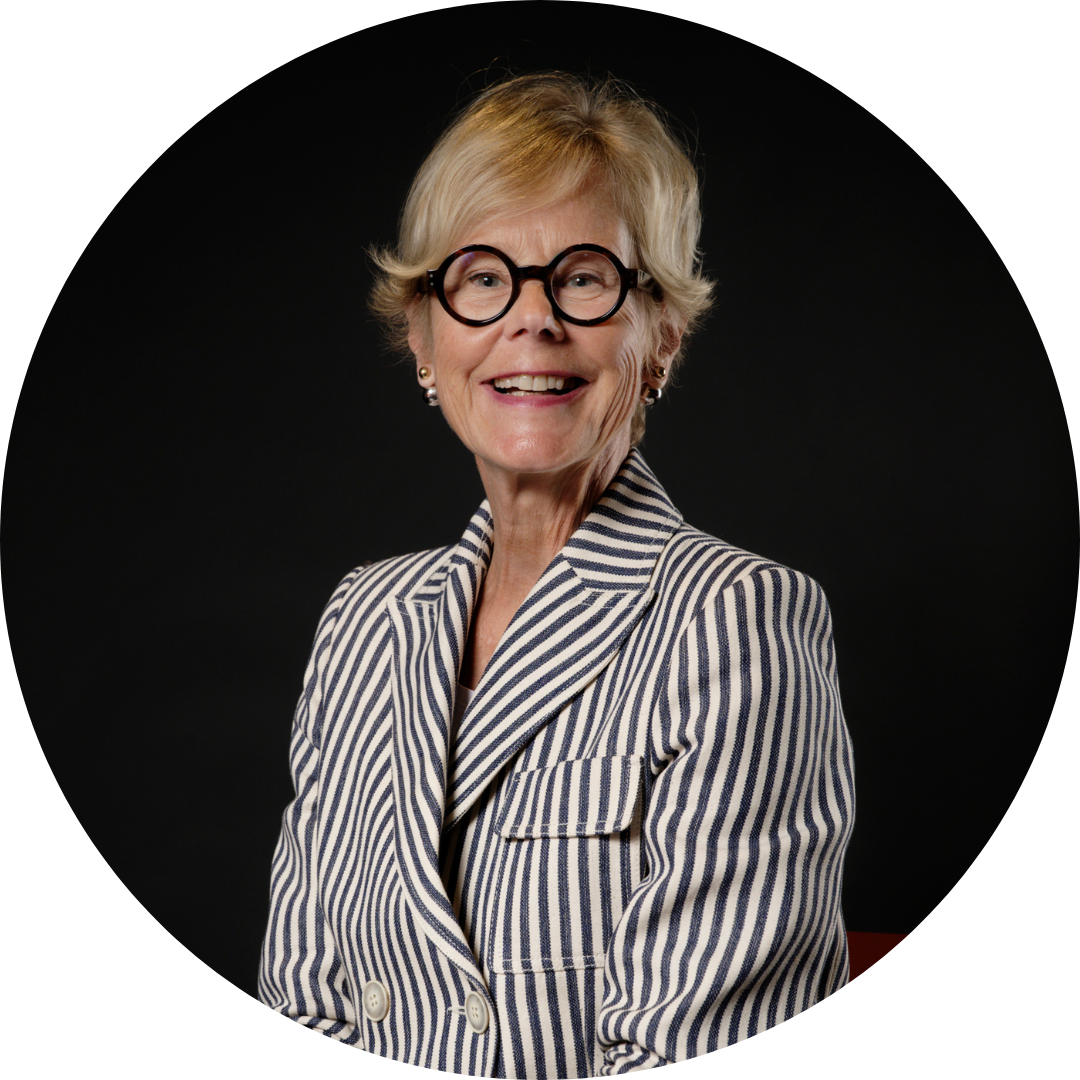 Gerda BEZIADE has an incredible passion for wine and perfect knowledge of Bordeaux acquired within prestigious wine merchants for 25 years. Gerda joins Roland Coiffe & Associés in order to bring you, through "Inside La PLACE" more information about the estates we sell.