Nicolas Audebert
General Director
Working at the estate since 2014
Met by Gerda at the Château
Château Canon
1er Grand Cru Classé
Saint-Emilion
Château Rauzan-Ségla
2ème Grand Cru Classé en 1855
Margaux
---
Gerda: Tell us about you…
Nicolas Audebert: I am an agricultural engineer and oenologist, I worked for 15 years in the LVMH group: 5 years in champagne and 10 years in South America, then I returned to France, Bordeaux.
I describe myself as dynamic and enterprising. I like the duality of my profession, which is agricultural, land-based and international at the same time. I love being outside, in nature, in the vineyards. I don't like being behind my desk in front of an Excel spreadsheet. I like to travel and promote our international production and distribution. It's great to be able, at one time, to make wine in Argentina and at another, to sell your wine in Tokyo for the greatest tables in the world and to meet vibrant and exciting people. It is this plurality of the profession that drives me. I do a job that is both ultra-traditional, viticulture which has a history of more than 2000 years, and at the same time so modern, at the edge of technology: there is a big gap between the two.
The duality of this profession also exists at the level of my collaborators: on the one hand, I work with winegrowers, locals with a sedentary life, intimately linked to their place of birth, to the history of the Châteaux, their terroirs and nature by having a life close to seasonality and on the other hand, I collaborate with a marketing and communication team, with journalists, clients from all over the world. The opposition is huge in this beautiful profession that I exercise daily: it is an amazing patchwork and it is inspiring.
Gerda: What are the main challenges you personally face in the practice of your work?
Nicolas Audebert: "To recreate an excellent and constant surprise every year". You have to reinvent yourself each year, the consumer who buys a bottle of Rauzan-Ségla or Canon wants Rauzan-Ségla and Canon. You have to surprise without changing anything. It's a creative challenge. Of course, this multi-plurality is real wealth, but also a source of complications, because a team of winegrowers is not managed the same way as a sales team.
Climate change is also a challenge. How can we continue to make precise wines? And how can I grow my business in a world that is increasingly volatile?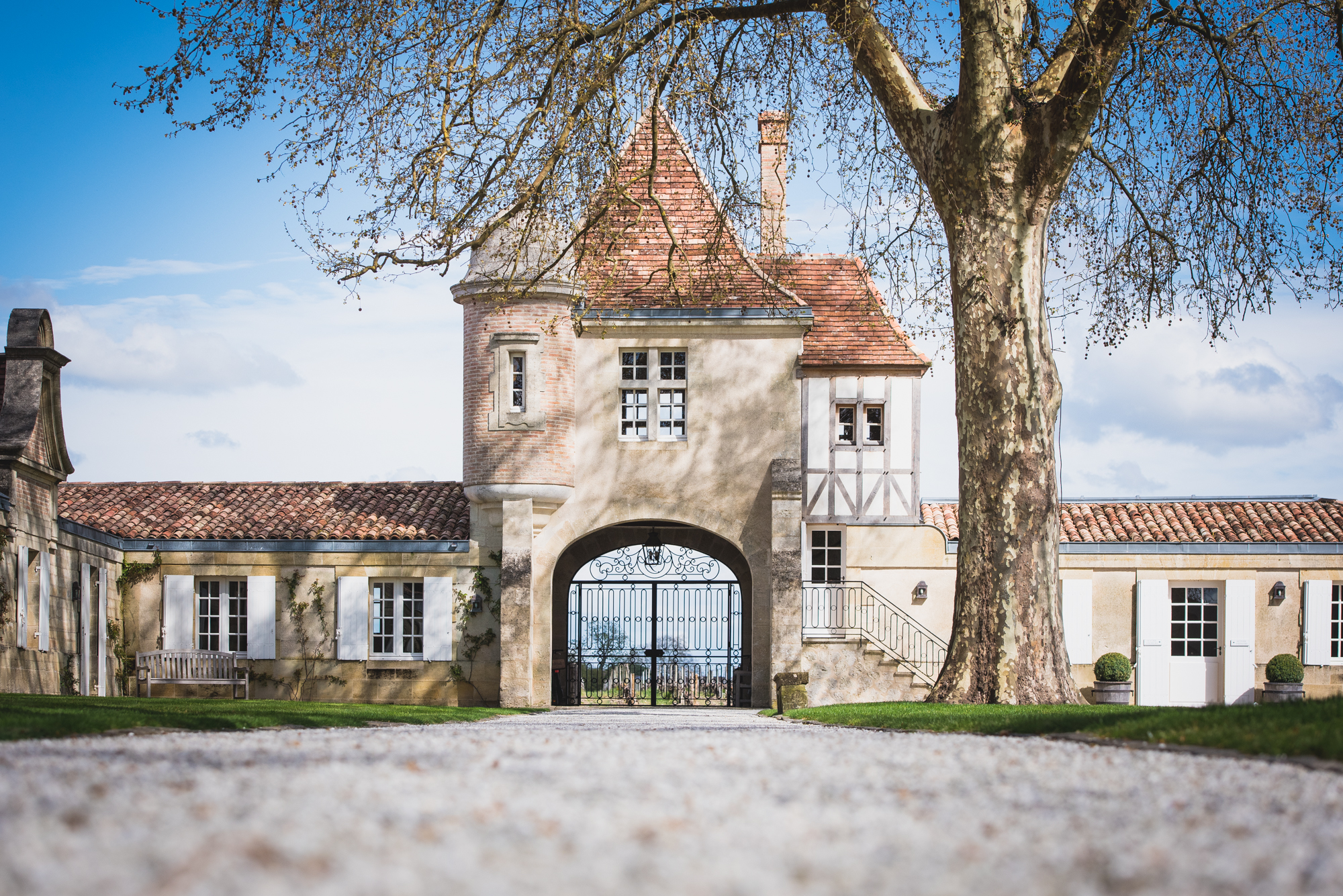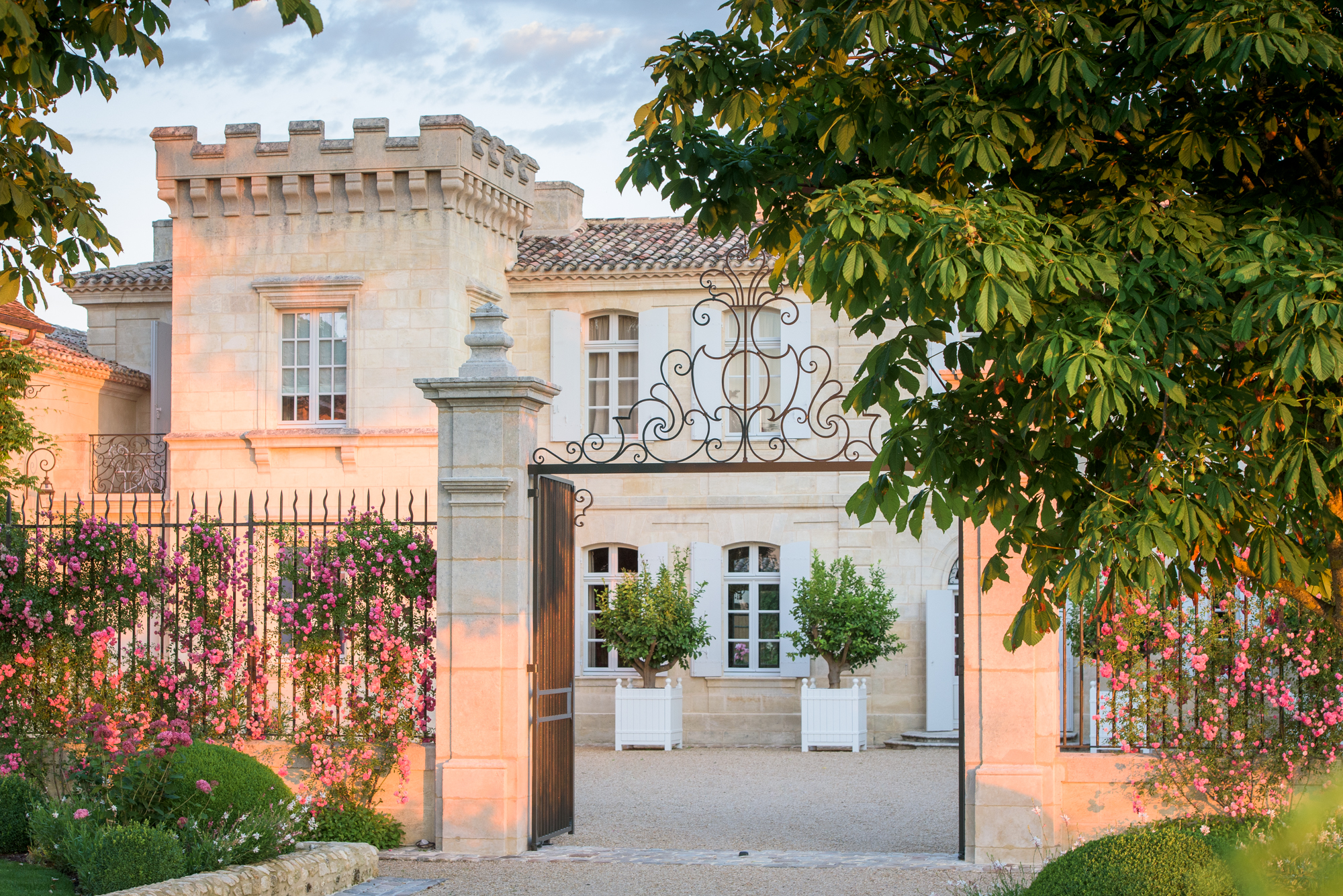 Château Rauzan-Ségla (left) and Château Canon (right)
---
Harvest 2022
Gerda: How did you experience your harvest 2022?
Nicolas Audebert: Good, I would not have bet on it! The spring frost and dry summer did not destroy everything: the grapes were not too ripe, they had juice with a nice tension. It got hot very early and the grapes were able to get used to it and protect themselves with a thick film. It was able to structure itself from the month of June and has, thanks to this, a maturity without excess. Overall, the vines on the great terroirs have held up well and will produce magnificent wines.
---
The brands Canon & Rauzan Ségla today and tomorrow
Gerda: What positioning do you want for your brands?
Nicolas Audebert: Our wines are brands with a strong history. In the Chanel group we are passionate, honest people working with precision: what is said is done and vice versa. All this contributes to the value of our brand. Recently, an internal report on our identity was carried out: who are we, what are our values ​​and how do we work? The words that come up many times are: technical precision and strong human relationship. We are a close and competent team.
Chanel allows us to do things well and to go as far as possible: it is a demanding philosophy based on long term. This search for excellence is at the service of our terroirs so that it expresses itself at best, it is our philosophy of viticulture: "the sense of place".
But you have to be firm in driving. I compare our work with a jockey on a magnificent racehorse. The horse runs, jumps, but without the jockey it cannot win. Our riding is not forced guidance, it must lead to alchemy between the jockey and the horse. Our great wine is not the reflection of a person, it is a terroir, a team, an atmosphere, a sensuality: wine must be loved, it is euphoria and the enjoyment of life.
Thanks to Chanel, we can maintain our know-how, and even go further. It is a family house that has its own rules and guidelines. As Gabrielle Chanel said, "fashion goes out of fashion, style never". We consider that we must continue to do our job well and maintain the heritage of our vineyards.. 
G: How do your wines stand out and are unique?
NA: They are unique because they express what they are: authentic. I give you an example. A person at 20 can be breathtaking with their liveliness, their youth and their very beautiful physique, but it is honesty that will give character to this person. While at 40 or 50, at a certain age, shall we say, it is our faults that give relief. Our wines tell this story. They are not made up and are not made for contests. Chateau Canon pleases or displeases. We are winegrowers, winemakers and revealers of a place. Our wines have a lot of personalities. These are real wines that tell. It's like photography without Photoshop.
G: What future projects are you currently working on?
NA: At Rauzan-Segla, we are in the process of restructuring the vineyard. This was necessary due to its age and condition. The patchwork of its terroir is very complex and needs to be regenerated. At the same time, we are thinking about how to better protect ourselves against climate change. This reflection is multifactorial and concerns, among other things: the soil, the water, the trellising, the grape varieties, the rootstocks… This implies a global vision. We have also set up a major CSR (Corporate Social Responsibility) project, Cécile Cazard is leading this project. She became our Culture Transformation Director, after having been our commercial director. This is an approach that is close to our hearts. We make very great wines with strong desirability that we sell well and we make money. People drink our wines, of course, but what do we offer for tomorrow? How to transmit? What are we proud of?
G: Where are your properties in terms of "ecological transition"?
NA: Our 3 properties are in organic conversion: Rauzan-Segla, Canon and Berliquet. After several years of testing and 2 years in conversion, they will be certified in 2024. But this is only the beginning, because organic does not solve all the problems such as: our internal carbon footprint, contamination by the neighborhood, climate change, water management… Organic is an essential step, but we go far beyond that on a daily basis, because doing only organic is not a miracle solution.
We do not buy green virginity by being certified, and I find it difficult to approach this subject calmly because it is often excessive. We are convinced and sincere of the need to be certified and not to pretend, but you have to consider many parameters and have a global view of your environment. In any case, given our position as grand crus classés, we have no right not to be exemplary.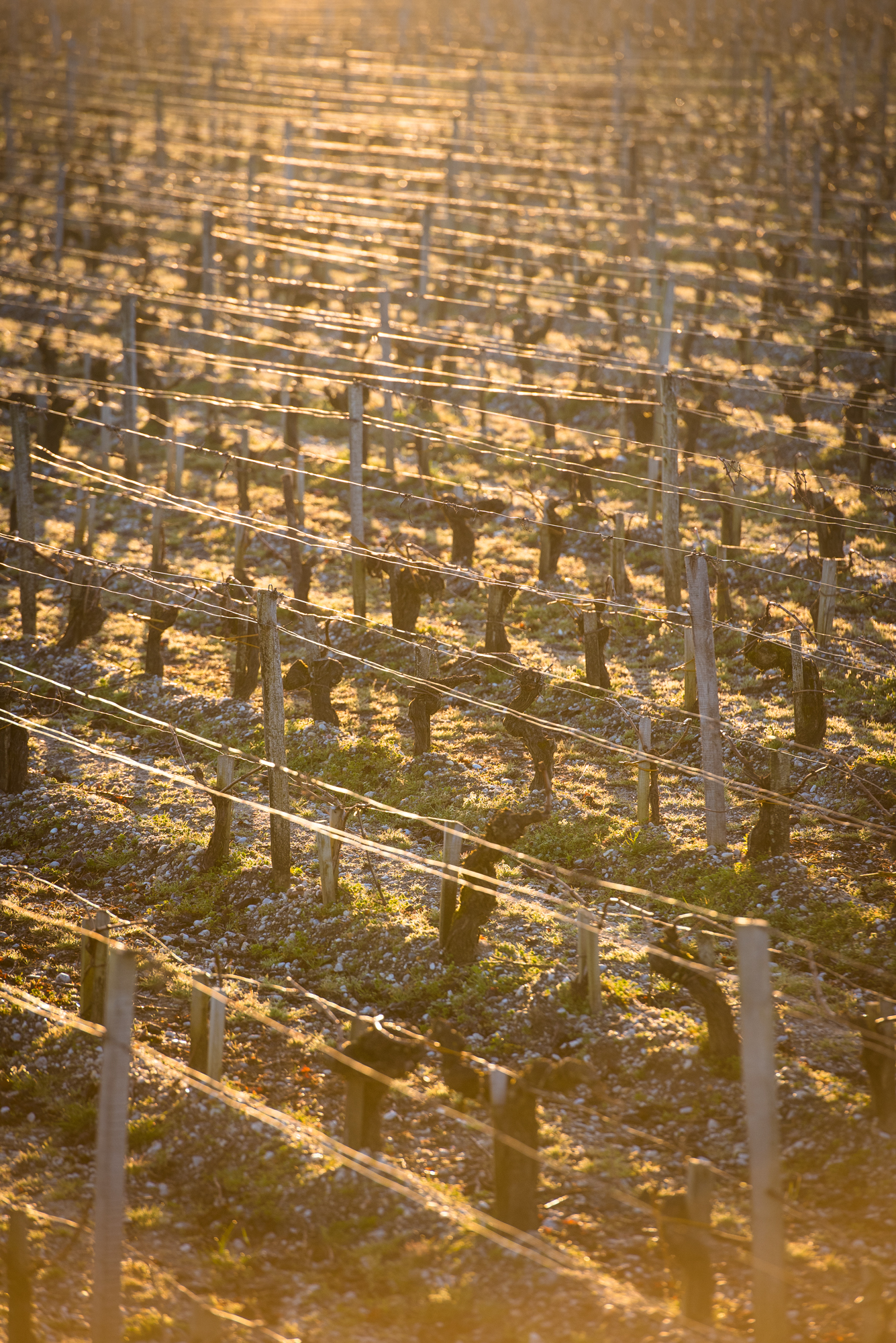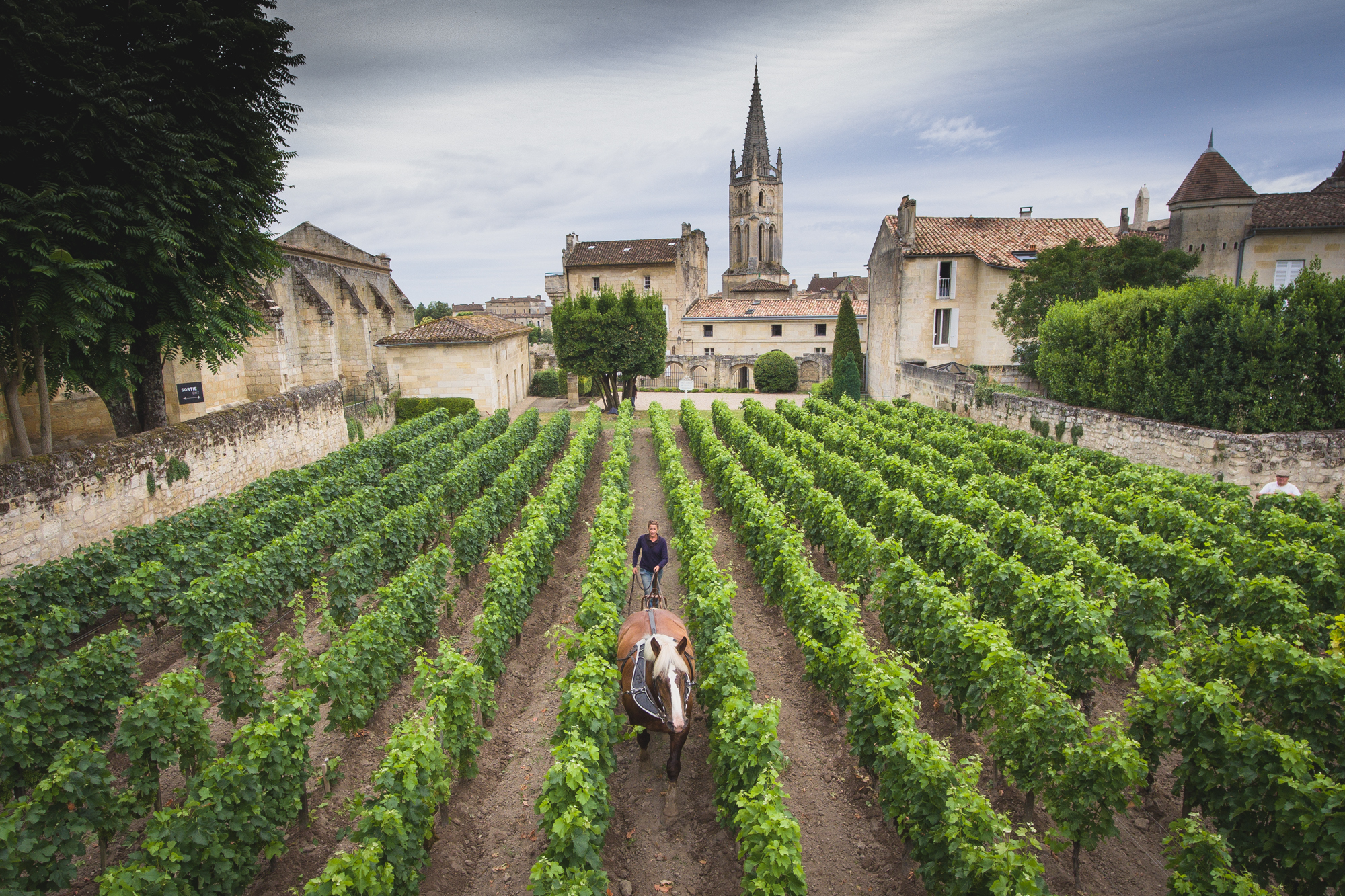 ---
The business
Gerda: What are your priorities in terms of business development?
Nicolas Audebert: Our distribution chain is very fragmented. We have 70 partners in Bordeaux and our wines are also well-distributed in the United States, in Asia, in Europe, in the United Kingdom, everywhere. This fragmentation suits us very well and it continues to progress. It's a real desire to be everywhere in order to have a stable and healthy distribution in the world.
Commercially, we want more visibility, these are the letters of nobility of the Chanel house owner. We want more presence in restaurants and to be present at the most beautiful tables in the world. It's a lot of work to deepen its distribution and that's why we need long-term partners who help us to build qualitatively.
G: What sales support materials are available to distributors to promote your wines?
NA: I have two salespeople: Jean-Basile Roland (Sales Director) and Andréane Gornard (Export Director). Jean-Basile is in charge of La Place de Bordeaux and a few export countries. We want to know better about the distribution of our wines by our partners of La Place without interfering. We are here to help them. The three of us travel to promote our wines and get to know the customers of our partners better. 
G: Do you plan any commercial releases in the near future?
NA: In September 2022, we released Château Canon 2016. It's an emblematic wine for us and it's the first release in a long time. We couldn't have started better, as this is a representative vintage for Canon. I describe it as electric. Rauzan-Segla 2016 will be released in a few months.
I do not have a strategic marketing plan to release a vintage every year in September. We sell around 70% of our harvest en primeurs. The rest, we keep it to serve during events, and to do a little bit of business, to animate the market from time to time.
I don't want to speculate. All our prices correspond to the market, because I want to give margin to the distribution channel. 
Website & Instagram  Rauzan-Ségla
Website & Instagram Canon
---
Favorite bottle of Nicolas Audebert
Gerda: If you had one bottle of your heart?
Nicolas Audebert: One of my favorite bottle is Krug 1928. One of the greatest vintages of the century for this house, associated with an amusing anecdote, which for me makes it a wine apart.
At the time, Champagne operated quite similarly to the Bordeaux system of primeurs. The main English importers had bought this wine, but because it is a specific vintage, it was not disgorged and ready to be shipped until 1939. The Second World War had started, and the English did not want to collect the wines right away. We could have thought that the Germans would have taken advantage of this to plunder the stocks…but this was not the case! Even after the war, the English did not want 1928, fearing that it was too old, preferring 1937 instead. This is how Joseph Krug saved the stocks of this great vintage… in considerable volumes, allowing us to appreciate the longevity of this wine even today.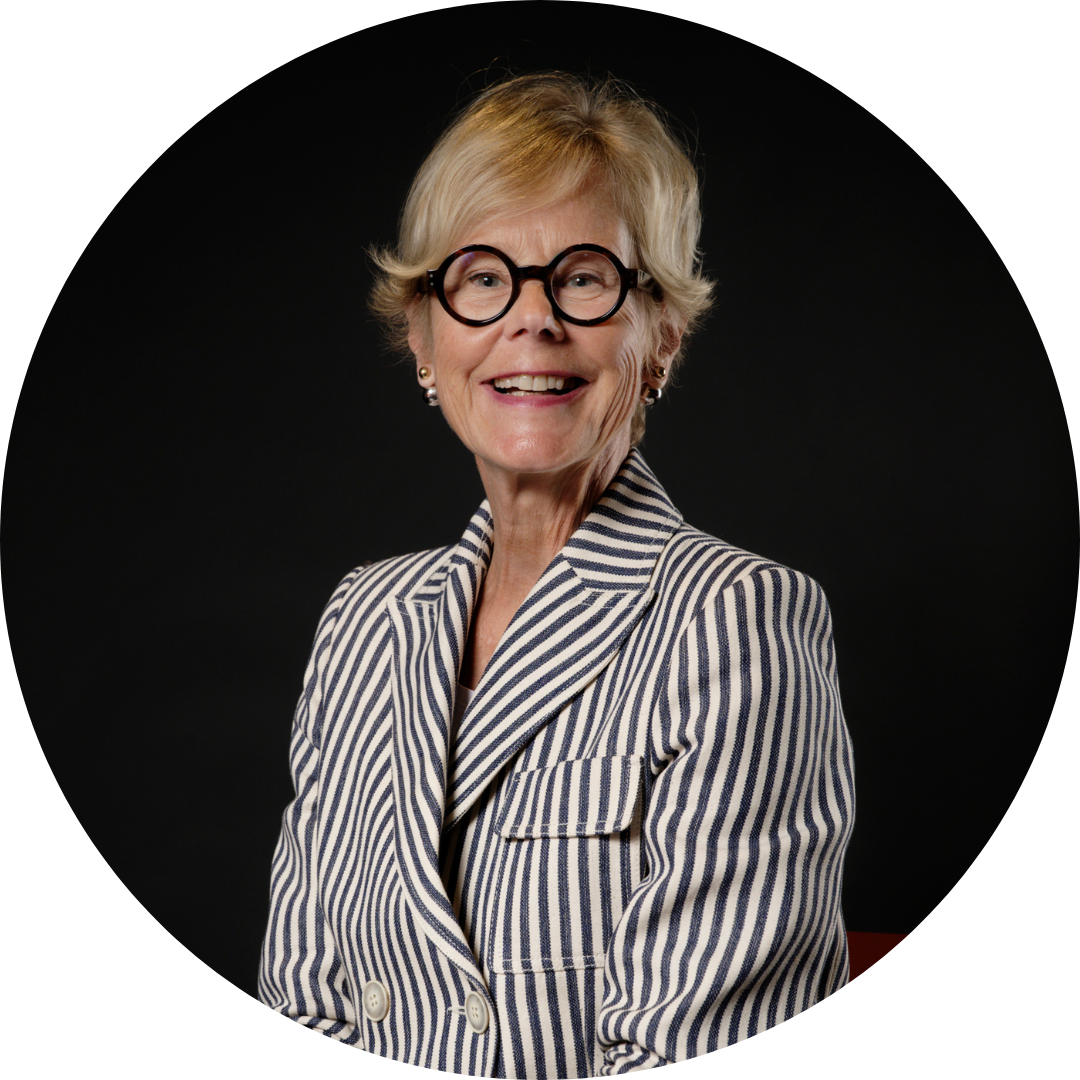 Gerda BEZIADE has an incredible passion for wine and perfect knowledge of Bordeaux acquired within prestigious wine merchants for 25 years. Gerda joins Roland Coiffe & Associés in order to bring you, through "Inside La PLACE" more information about the estates we sell.