Aline Baly 
Marketing and Communication Director, co-owner and manager
Working at the estate since 2008
Met by Gerda at the Château
Château Coutet 
1er Grand Cru Classé
Barsac
---
Gerda: Tell us about you…
Aline Baly: I am French-American and passionate about travel, food and reading. I like to communicate with people. Thanks to my parents I have two cultures: on the one hand the American culture, I studied in the United States, my parents still live there and on the other hand the French culture by the origin of my family. It was for Coutet that I came back to France in 2008. Wine brings together all the elements of life that I enjoy. It has the power to connect us to each other through many encounters.
I have a duty of responsibility and continuity towards Château Coutet. I like to be operational but with a long-term vision. I like to give 100% of myself. For each vintage we have to build a new puzzle with new pieces, it's a game of decision.
Gerda: What are the main challenges you personally face in the practice of your work?
Aline Baly: When I arrived at Coutet in 2008 I was a novice. I had a lot to learn because this world was unknown to me. That's the paradox of Sauternes: it's one of the best-known appellations, and yet it's minimal (2,300 hectares). This is a real obstacle that can be overcome by sharing the experience of our wines with the consumer. We have to travel, receive people at the property and educate them! Today, Sauternes has the capacity to find the solution to sell. For any product, we have to think about the consumer: to communicate on social network, to increase wine tourism, but above all give the experience of our wines by sharing our adventures around our great bottles. We have to adapt our business model to the market and then: "Do the work", use our strengths. It's a great challenge!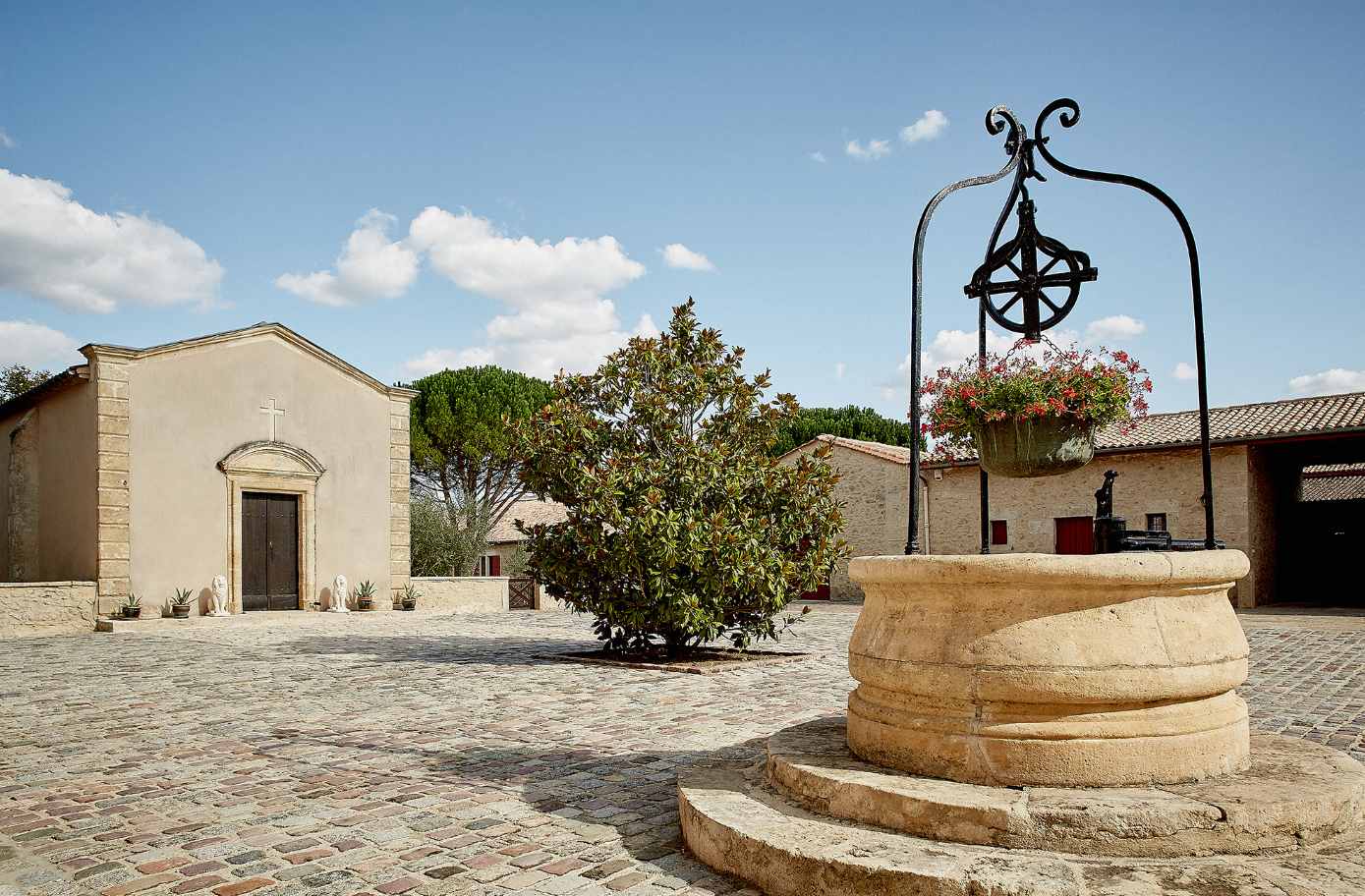 ---
Harvest 2022
Aline Baly: We started with the dry whites on August 28, we had to wait until the first week of October to see botrytis develop on the magnificent grapes. Four passages were necessary to bring in a very qualitative harvest with an exceptional concentration. The 2021 frost limited yields. Since the end of October, we have hopes of a great vintage 2022 in the cellars.
---
The brand Coutet today and tomorrow
Gerda: What positioning(s) do you want for your brand(s)?
Aline Baly:  It is written on Coutet's label: 1er Grand Cru Classé. This classement is a promise, a strength and also a requirement.
G: How do your wines stand out and are unique?
AB: Coutet comes from the word knife in french "couteau". It is distinguished by its sharp vivacity from the cold terroir of Barsac. The wine always has a clean and direct line.
G: Which of your recent accomplishments would you like to share with our customers?
AB: The vineyard is a long-term project. I would like to talk about one of my first projects at the estate: our dry white wine Opalie de Château Coutet, whose first vintage is 2010. This project is the result of a close collaboration with Baron Philippe de Rothschild SA, with whom we have a commercial and technical agreement. It was an enriching moment of team-building between several generations and several cultures. My uncle and I learned to work together through this project.
We have a great terroir for making dry white wine and we have vines dedicated solely to Opalie. Production is around 3,000 bottles. This unique wine helps explain the freshness of Coutet. Opalie has the liveliness and citrus notes that are also found in Coutet. With Opalie we offer consumers a different experience and then move on to the great wine. This dry white wine is therefore an asset to bring new consumers to the magic of noble Botrytis!
G: What future projects are you currently working on?
AB: We are in the process of finishing the reconstruction of the vineyard exactly as it was in 1855. We have recently bought back the last parcels that were missing. We currently have 44 hectares in one piece (as in 1855) with 1 hectare, not in production.
We are also working to ensure the sustainability of the vineyard, whose average age is 50 years. We are committed to ensuring that our vineyard lasts by investing smartly.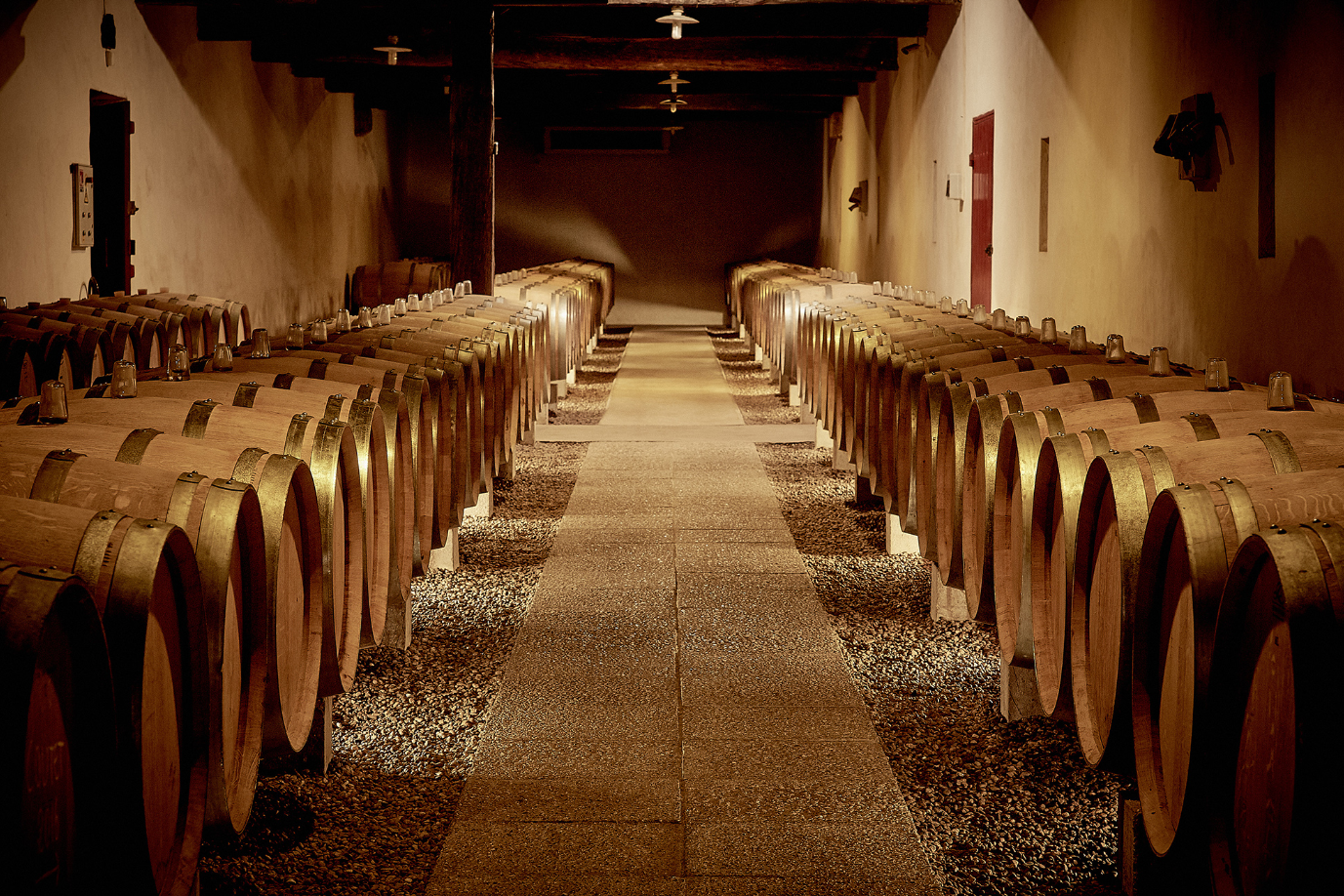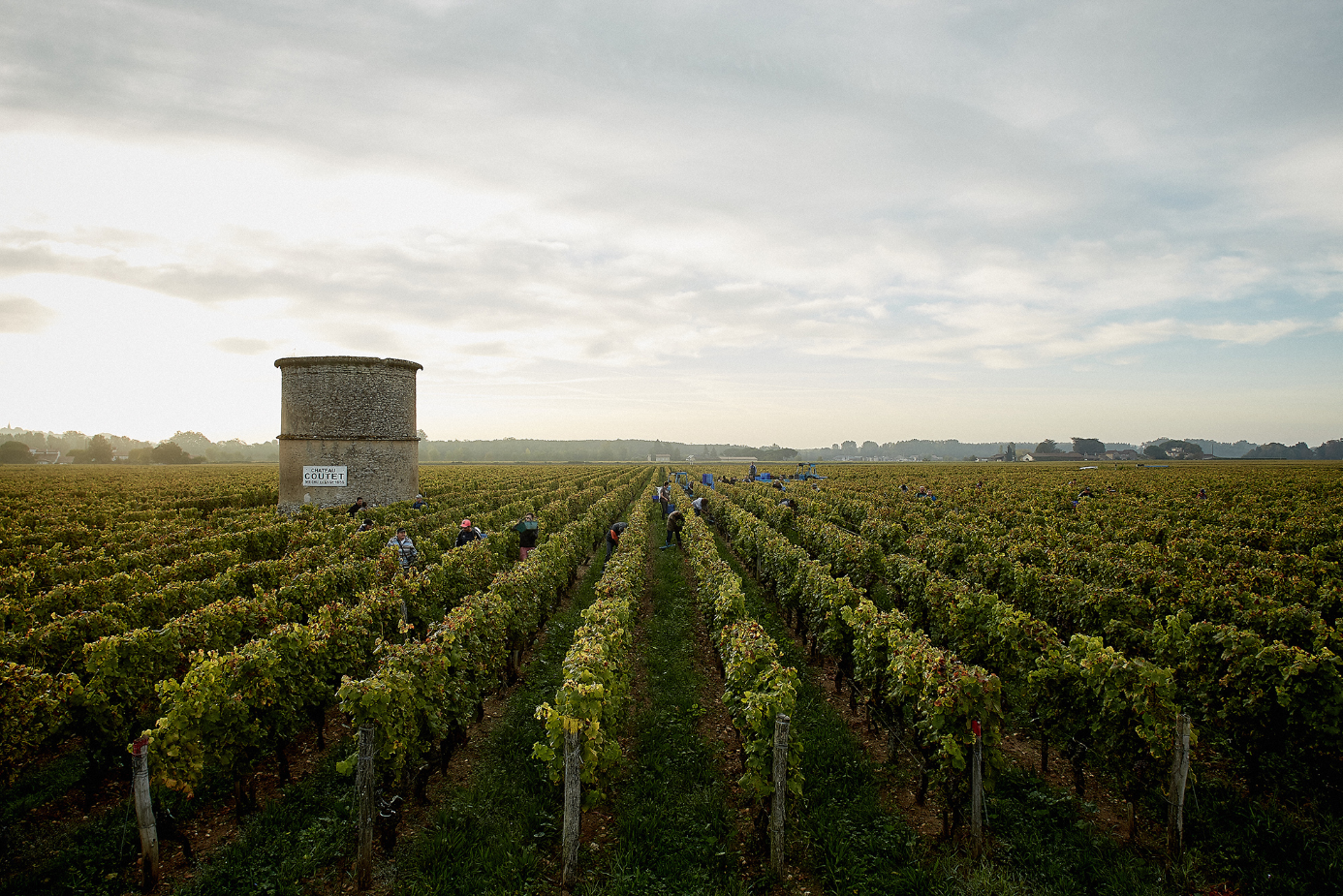 G: How far along are your property in the "green transition"?
AB: We are HVE3 certified and our philosophy is based on sustainability: our vineyard management preserves our environment, our soil, we have a long-term vision with common sense and by measuring the risks.
---
The business
Gerda: What are your priorities in terms of business development?
Aline Baly : Since 1990, we have had a technical and commercial agreement with Baron Philippe de Rothschild SA. We therefore benefit from their know-how. Commercially, they manage our wines' offers. They have in their range a quality product which is a Premier Cru Classé, meeting the consumer's expectations with an excellent price/quality ratio, complementary to their offer
My dream would be that our wines, Barsac and Sauternes, would always be listed as Gold Wines in restaurants and not as dessert wines. There are Red Wines and White Wines, so let's note Gold Wines! It's the logical thing to do. Very often our wines appear on the dessert menu. However, they also go very well with roast chicken, foie gras, cheese or as an aperitif. We have a gastronomic culture where salt and sugar can be combined. Gold Wine refers to this culinary tradition in which there are no rules about when and what to enjoy with our wines. It should also be remembered that we are a source of inspiration for other wine regions that have their own sweet wines made from botrytis. Our appellation has everything it takes to succeed: extraordinary wines and old stones, history and gastronomy.
G: What sales support materials are available to distributors to promote your wine?
AB: We have a website and we are very active on social networks. Philippe Baly (Co-owner and CEO) and I give all our available time to promote our wines. Also, we regularly receive guests at the property to keep Coutet alive.
G: Are you planning any commercial or marketing releases in the near future?
AB: We sell mainly en primeur, but also from time to time physical stock releases to liven up the market. We still have a very old stock at the property, the oldest bottle dates from 1870; this stock is the memory of the Château.
Website & Instagram
---
Favorite bottle of Aline Baly
Gerda: If you had one bottle of your heart? 
Aline Baly: Without a thought, it is Coutet 2009. I remain faithful to the emotion of my first vintage at Coutet.
---
The tasted wines
A famous professor, Fabrizio Bucella said that a bottle of Sauternes opened in the fridge door can last extremely well for 5 weeks! Good reason to open a bottle of the world's greatest wines and to do our best, like Aline, to make sure these wines are drunk!
Château Coutet 2019 : 75 % sémillon, 23 % sauvignon blanc, 2 % muscadelle 
Aline is right to describe this wine as a very modern style. It has the typical freshness, with notes of ginger, mango and pear on the nose. The palate is fresh with a finish that invites you to take a second sip without hesitation.
Château Coutet 2010 : 75 % sémillon, 23 % sauvignon blanc, 2 % muscadelle 
This is an exceptional vintage! On the nose, there are aromas of citrus, exotic fruits and figs. On the palate, it's an explosion of complexity but controlled, it's not heavy because the minerality and the salinity make it a great wine. Already at 11.30 am I dreamt of a roast chicken with a very crispy skin. It is magnificent!
Château Coutet 1989 : 75 % sémillon, 23 % sauvignon blanc, 2 % muscadelle
It was great to taste 3 different vintages of Coutet with the "knife" style, it is a sharp freshness, always present and which gives this wine a great drinkability! 1989 is also a great vintage. After 33 years, we find aromas of honey, candied fruits, figs, black tea: it is very complex. On the palate, the wine has exceptional depth and still has great ageing potential. The finish is carried by a lot of vertical freshness which gives an impressive length.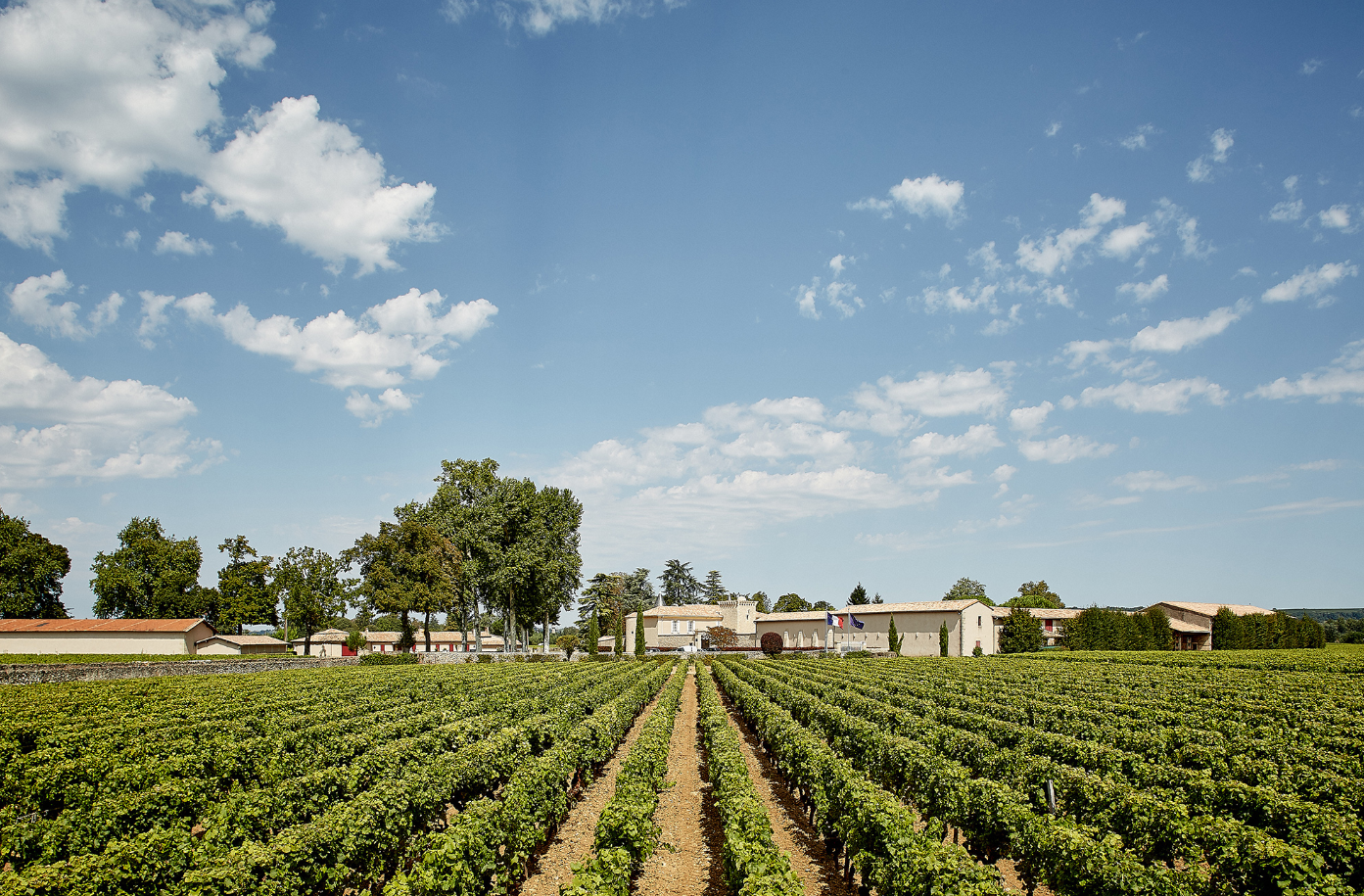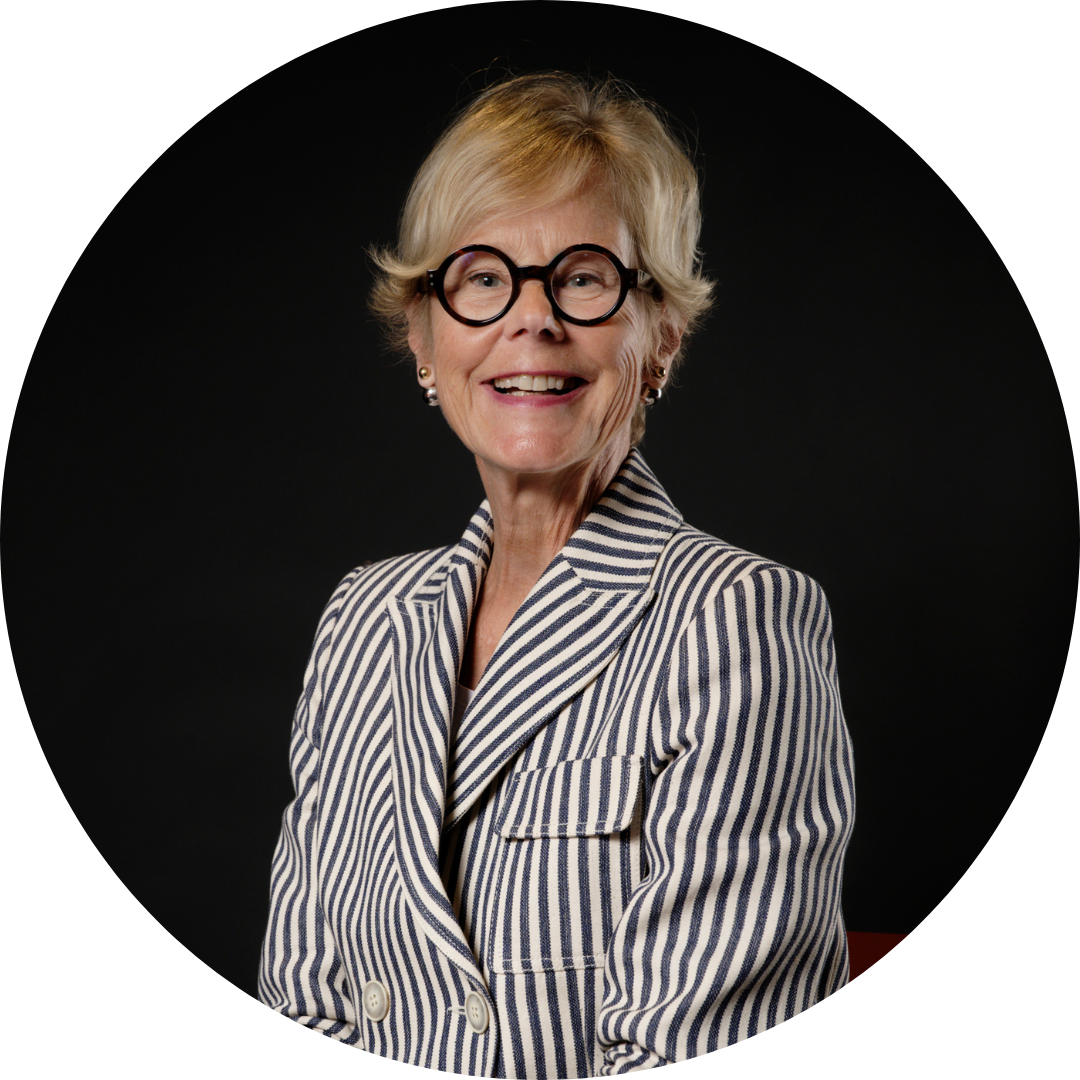 Gerda BEZIADE has an incredible passion for wine and perfect knowledge of Bordeaux acquired within prestigious wine merchants for 25 years. Gerda joins  Roland Coiffe & Associés in order to bring you, through "Inside La PLACE", more information about the estates we sell.