Thibault Despagne
Winemaker
Working at the estate since 1999, 1st January
Rencontré par Gerda au Château
Château Mont Pérat
Côtes de Bordeaux
---
Gerda: Tell us about you…
Thibault Despagne: I come from a family of winegrowers, I am a man deeply rooted in the heart of the Entre-deux-Mers appellation. It is an extraordinary region that I love a lot. I have lived in Mont Pérat for 22 years and it is where I share my love of wine and gastronomy with our guests.
Gerda: What are the main challenges you personally face in the practice of your work? 
Thibault Despagne: My main challenge is to make great wines and to make our know-how known: our bottles are appreciated worldwide and they give pleasure. This is a real challenge because the region, Entre-deux-Mers, is not known for fine wines. We strongly believe in its potential and its unique terroirs. Our wines are different compared to other more famous appellations of Bordeaux.
Of course, Despagne vineyards have my name, but the development of these magnificent terroirs is the fruit of teamwork. People that, every day, are involved in making our wines shine and delight palates worldwide. I am surrounded by people who love this land of Entre-deux-Mers.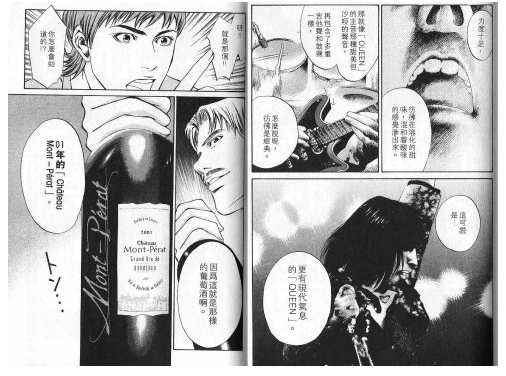 Extract from 'The drops of God', famous Japanese manga. 
In the manga The Drops of God, Mont Pérat 2001 is compared to a Queen concert "shirt-tearing jam by rock band Queen".
---
Harvests
Gerda: Can you tell us a memory of the 2021 vintage? 
Thibault Despagne: 2021 vintage was like a Hollywood movie that ended well. We had to work hard, and not give up, even on weekends and holidays. It was an enormous challenge, the weather was erratic, and we had to give our best without giving up. The team was exhausted but the good weather arrived and that saved everything. We are proud of this vintage and our customers well accepted it. Unfortunately, the quantities produced were low.
Gerda: Your first feeling on 2022 vintage?
Thibault Despagne: 2022 is a great delight with very good wines and good volumes. White and red wines are expected to be spectacular. We are very optimistic about this vintage!
---
The brand Mont Pérat today and tomorrow
Gerda: What positioning(s) do you want for your brand(s)?
Thibault Despagne: To be assimilated to Grands Crus distribution without being a speculative wine. Our prices are stable, we are a family without speculative imperatives, we want the brand to evolve in a climate of trust. We want our distributors to be able to put Mont Pérat on restaurant menus with a long-term vision! Our goal is that Mont Pérat is bought every year and that it brings pleasure.
Mont-Pérat is a Côtes de Bordeaux wine. It is not a famous terroir, but the property is magnificent, the soil has exceptional exposure with valleys. We fell in love with this place in 1998. The estate's potential is due to several factors: on the one hand, its altitude, and on the other hand, its geography: a plateau at an altitude of 114 meters with 4 hills and a patchwork of different soil types. It's a fascinating place to make wine. Everything has been replanted to 6000 vines per hectare. The 100 hectares of Mont Pérat have been completely restructured. The plant material is now of excellent quality. We believe in precision viticulture because making good wine in Bordeaux requires meticulous work in the vineyard: pruning, bending, leaf removal, green harvesting… We have to know where we are going throughout the growth of the vine and what we want to achieve! We are passionate and have a long-term vision. Our goal is to bring our consumers with us on this beautiful adventure of making great wine in a unique terroir but not in a big appellation.
G: How do your wines stand out and are unique?
TD: The terroir of Mont Pérat shows all its potential in the glass and makes our wines recognizable: it has a phenomenal diversity with both deep gravel and clay-limestone plots. Our wines are fine, delicate, complex and long in the mouth. They are not powerful wines but they are enjoyable to drink now.
G: What recent accomplishments would you like to share with customers?
TD:  I am not only proud of our achievement at Mont Pérat, but we have also carried out another large-scale, long-term project at Naujan, not far from here, since 1998. On a very beautiful terroir that we chose, we planted a plot with 10,000 vines per hectare. Today, the property has 27 hectares, all of which are certified organic. We do everything we can to make this magnificent terroir of unique quality express itself. It is both clay and limestone and allows the wines to have straightness and low pH. When we thought of this project, our desire was to express the Girolate terroir, "the great wine of the Entre-deux-Mers". We carry out precision work, and we constantly accompany the vines. We harvest by hand, we sort the grapes carefully and we use only indigenous yeast for our fermentations. Our ambition is for this wine to be served on the finest tables and to be found in the finest wine shops in the world. This vineyard is the future of the Despagne family and it reflects our philosophy: to make great wines in the Entre-deux-Mers region!
G: What future project are you currently working on?
TD: We are currently planting for Girolate, 5.75 hectares in Naujan which will be divided into 6 plots.
We are also in the process of modernizing our website by integrating more videos to better share our practices and know-how.

G: How far along are your property in "green transition"? 
TD: We have a long-term vision and the preservation of our land is our concern. We have a global approach to the 300 hectares we work on. I have always done agroforestry without knowing it! We have planted trees to encourage biodiversity in the vineyards by preserving the hedges. I describe myself as a tree planter; as written in a book by Jean Giono: "everyone can change things even at their own small level". In 20 years, we have planted more than 5,000 trees on our properties and it's impressive to see how quickly nature changes. It makes me really happy and to make good wine, the winemaker has to be happy!
Winegrowing is a productive form of agriculture and we can also provide concrete solutions, through our individual initiatives, to the challenges posed by climate change, notably by encouraging carbon capture on our estates. We have a policy of preserving our soils by implementing an adapted land management programme and in this way we promote, at our level, the capture of atmospheric carbon. We avoid leaving soils bare by favouring permanent cover and grass strips to avoid erosion, we avoid ploughing and we favour organic fertilisation. Agroecology guides us in the management of our vineyards and, since 2019, Girolate is certified organic. We are in a continuous process of improving our practices and seeking the best for our vines. We were the first vineyard to be ISO 14001 certified.
---
The business
Gerda: What are your priorities in terms of business development? 
Thibault Despagne: We are very lucky that our wine business is doing well. But nothing can be taken for granted and life is a daily struggle. Today, our objective is the great French gastronomy, starred or not. We have great admiration for Chefs. We all love to cook and my sister, Basaline (co-owner and director of Vignobles Despagne), is a great one. She loves to cook for our customers. She once made more than 400 appetizers for a large reception at our importer in the Netherlands.
G: What sales support is available to distributors to promote your wines?
TD: We are working on all our communication: website… We are adventurers and free thinkers and our communication must reflect this. 
We receive a lot of importers and their clients at the estate. My sister always cooks and try to find the perfect food and wine pairing. We like to share our daily life. We work with our hands and enjoy it, it's our way of life, we love authenticity and our culture.
I have traveled a lot around the world to create close links with our customers. 95% of them buy the new vintage without asking for samples. This is a sign of trust, the result of total investment. We have truly exceptional customers with whom we share our values of curiosity, empathy and generosity.
G: Which vintages should the market be interested in and why? 
TD: Our climate has changed so much, the small vintage no longer exists in Bordeaux. However, I would like to mention one vintage before 2013, it is 1999. I have often been to Japan and during a dinner with winemakers from the Côte du Rhône and Burgundy we opened two bottles of this vintage. I was very worried because "you never know". But the wine was sensational and I was very proud around these great winemakers from the most beautiful appellations in France!
G: Are you planning any commercial releases in the near future?
TD: No, we only sell en primeur and do physical stock releases on demand.
G: Do you have stock that our customers could work with?
TD: Mont Pérat 2014 and 2017.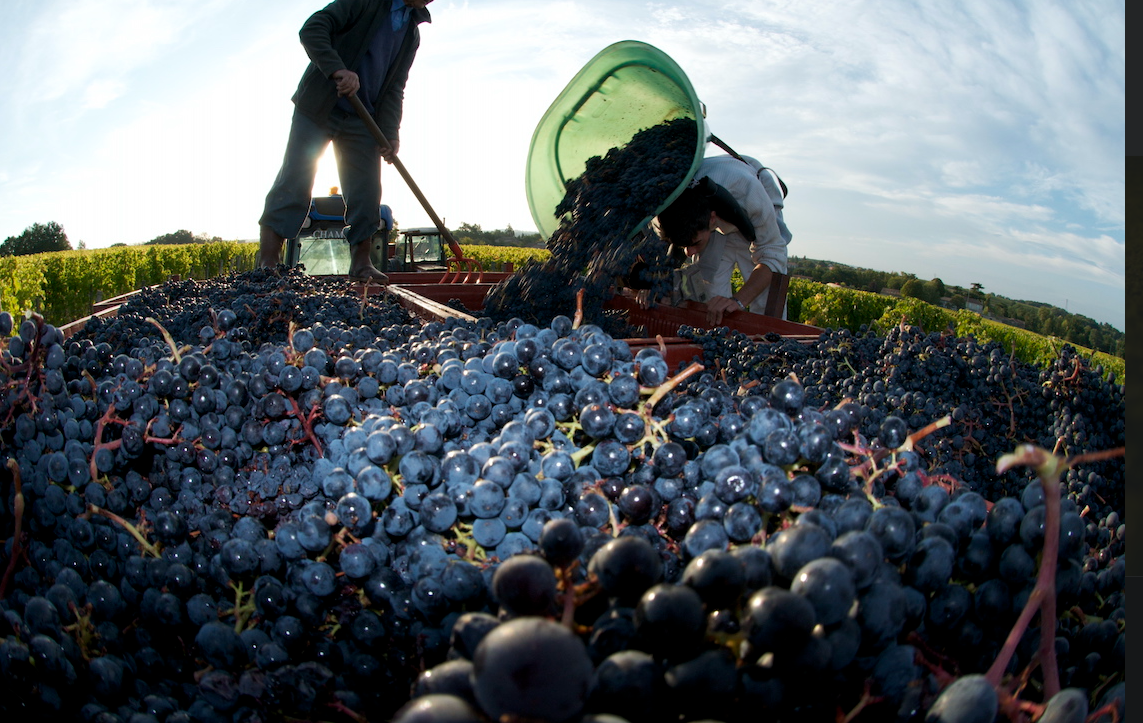 Website & Instagram
---
Favorite bottle of Thibault Despagne 
Gerda: If you had one bottle of your heart?
Thibault Despagne: Girolate 2001 (vineyard acquired in 1999 on the Girolate site: 22 hectares of vines on a clay-limestone plateau, 10,000 vines per hectare and 100% merlot). This is the first vintage of Girolate. It won first place in the 100% Merlot category by the European Grand Jury blind tasting for the Rive Droite circle. I made this vintage with a friend who is a great sportsman. In the cellar, we were both obsessed with making this wine. All the energy that we gave to Girolate 2001, we find it in the wine! This friend has a gift for tasting, he's a real genius. We were pioneers in making wine in barrels. It was very exciting because the difference is in small details. Vinifying 100% in barrels was a novelty at the time. Even the owner of Harlan Estate came to see us to learn more about this type of winemaking.
The sommeliers love our approach: we are real winemakers, people of the land. Our wines are made by free thinkers for free thinkers!
We are not on the right bank or the left bank, we are in between. It is up to us to find our own identity and our own style. But you have to be patient, it takes time because first you have to build the vineyard, be very precise in all the details and then you can become completely obsessed with your wine. It's a long-term job, a daily requirement! As Pierre Lurton said: "the hardest part of making great wines is the first 200 years.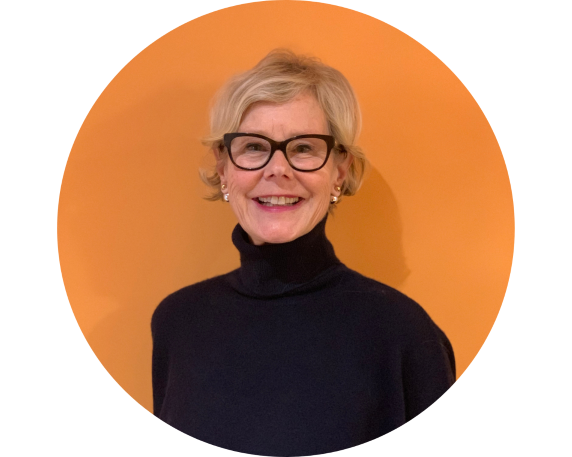 Gerda BEZIADE has an incredible passion for wine and perfect knowledge of Bordeaux acquired within prestigious wine merchants for 25 years. Gerda joins  Roland Coiffe & Associés in order to bring you, through "Inside La PLACE" more information about the estates we sell.