Augustin Lacaille
Commercial Director vignobles Cruse-Lorenzetti
Working at the estate since  2014
Met by Gerda at the Château
Château d'Issan
3ème Grand Cru Classé en 1855
Margaux
---
Gerda: Tell us about you…
Augustin Lacaille: I like working with customers directly. Being in contact with them, growing our relationship, and constantly knowing our markets. I think I'm an open-minded person and I like to be creative. I am always learning on the field to offer tailor-made operations.
Gerda: What are the main challenges you personally face in the practice of your work?
Augustin Lacaille: As with great wine, finding the right balance. By listening to my family, the estates team (d'Issan, Pedesclaux, Lilian Ladouys and Lafon Rochet), the customers and the markets.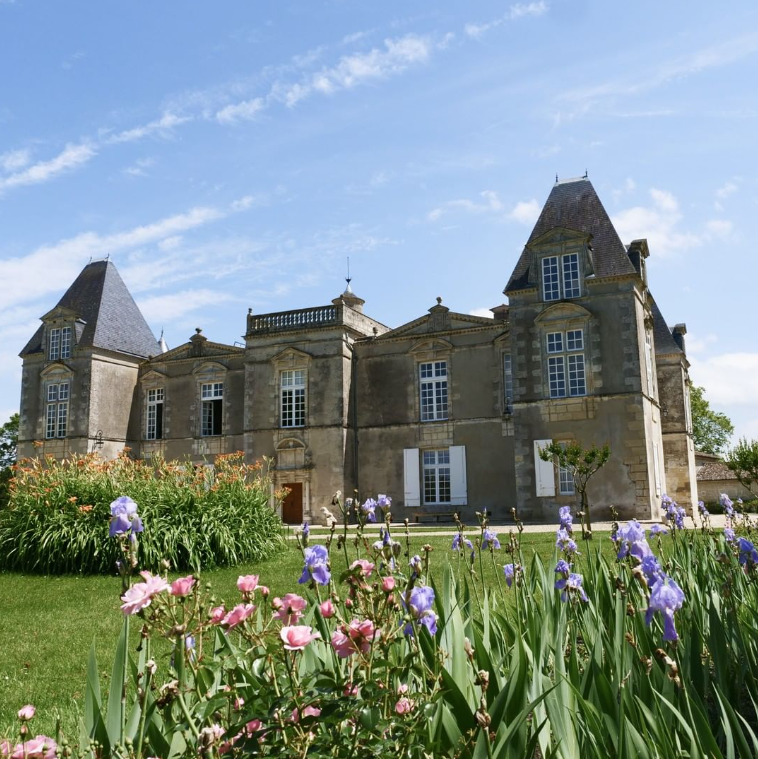 ---
First feeling of 2022 vintage
Gerda: After the harvest at Château d'Issan, I had the privilege to ask Eric Pellon a few questions. Eric has been technical director at Château d'Issan since 1993. 2022 is his 30th vintage at the Château. He is the best person who can answer questions about the new vintage coming. Harvest started on September 15th and finished on September 28th. It was a quick harvest, but it was not the earliest in Eric's history at d'Issan. In 2003 and 2011 they started a few days earlier. As Eric mentioned: the harvest's day does not have a big impact on the vintage quality because vines had completed their cycle and the vineyard was very healthy. There were no difficulties like there were in 2003. The heat arrived early in 2022, already in June we had a week of heat wave, and the vine was able to prepare itself immediately for excesses. Contrary to what people might think, the exchange between plant and fruit went very well. In addition, old vines resisted the heat and the drought very well. Our beautiful parcels of old malbec and very old petit verdot (planted in 1948) are also very promising this year.
I tasted 2 vats of Merlot with Eric. Despite high alcohol level, the wine remains light as the balance is present and supported by a nice tension. I am looking forward to discovering the blend in April 2023 for the en primeurs tasting week.
As Eric and I left the winery, he laughed and said, "2022 is the only year I've hoped for rain, but the vines are incredibly resilient on our exceptional Issan terroir."
---
The brand d'Issan today and tomorrow
Gerda: What positioning(s) do you want for your brand(s)?
Augustin Lacaille: Work on all the details to continue to gain in precision, at all levels, and to make the singularities of Issan shine through. We have a historic terroir that has been alive for over 8 centuries. A vineyard in great shape thanks to the attention given by our teams of faithful winegrowers, who were rewarded by coming second in the pruning competition that took place at Château Margaux. 
Within the Cruse-Lorenzetti vineyards, there are strong values that we apply at all levels and which are shared by the men and women who embody our estates:
Dynamism and curiosity, the pioneering and entrepreneurial spirit of M. Lorenzetti.
Complementarity, by uniting the best elements to offer a great wine that respects our terroir.
Trust: this is the most important element for wines and people who embody them.
G: How do your wines stand out and are unique?
AL: Wines of Issan are distinguished and unique by their balance. Our vineyard is precisely located on the 45th parallel North (latitude 45.0) magical line. Estate is divided into two parts, 50 hectares of mixed farming and 53 hectares of vines in the Margaux appellation, and is surrounded by a walled enclosure dating from 1644 and a planted enclosure several kilometers long. But this is Margaux, an iron fist in a velvet glove with Cabernet Sauvignon offering a unique backbone to our wines and all accompanied by great elegance and precision. Château d'Issan is a svelte wine, offering endless length on the palate.
G: What recent accomplishments would you like to share with customers?
AL: In 2020, we added three grape varieties to the Issan blend in addition to the historic Cabernet Sauvignon and Merlot:
Petit Verdot, planted late 1940
Cabernet Franc, planted early 1950
Malbec, planted in 2010 but is quite simply surprising and undoubtedly interesting to follow in order to cope with climate change.
G: What future project are you currently working on?
AL: We are in the process of finalizing a new vat room with small containers (22 hl) in order to optimize respect for our parcels' identity further and continue to gain in precision.

G: How far along are your property in "green transition"?
AL: Organic farming is a conviction and a commitment shared by all the teams at Vignobles Cruse-Lorenzetti. 2022 vintage will be certified organic at Pedesclaux.
Lilian Ladouys and Lafon Rochet will follow in 2024.
Website and Instagram
---
The business
Gerda: What are your priorities in terms of business development?
Augustin Lacaille: Above all, we are looking for a balanced, qualitative and loyal distribution. The loyalty of our customers is an important indicator. We travel a lot to strengthen the link with the estate every day. Thanks to our partner's negociant, we distribute our wines in 86 countries. Our top 5 markets are the USA, the UK, China, France and Switzerland.  
G: What sales supports are available to distributors to promote your wines?
AL: Communication strategy has always been very important to us. Despite the pandemic this last few months, we have done what was necessary to maintain training of our sales teams. We are delighted to see that the borders are gradually reopening and that we are able to share moments with our professional and private customers in the field around our wines! Our presence on social networks has also enabled us to maintain a strong link with Château d'Issan amateurs.
G: Which vintages should the market be interested in, and why?
AL: Of course the latest, the 2021 primeur, which is a vintage full of balance and freshness.
Afterward, as far as the vintages to be tasted today are concerned, I take great pleasure in great classic Bordeaux vintages such as 2001, 2006 and 2014. Not forgetting, of course, exceptional vintages such as 2005, 2009, 2010 and 2015 … although still a little young.
G: Are you planning any commercial releases in the near future?
AL: For the past two years, we have been marketing staggered vintages of Château d'Issan. In September, we marketed Château d'Issan 2015, a great vintage from Margaux.
---
Favorite bottle of Augustin Lacaille
Gerda: If you had one bottle of your heart?
Augustin Lacaille: Château d'Issan 1922 that I tasted with one of our faithful German clients a few months ago during the en primeurs week at the Château. A century-old vintage, still as lively, as vibrant and with an extraordinary freshness with its aromas of rose petals. Unfortunately, there is only one bottle left.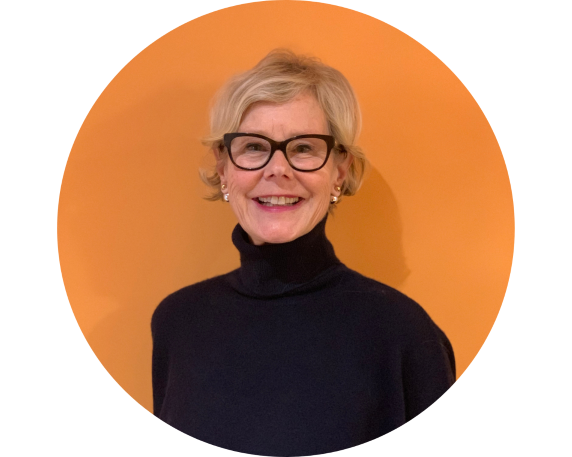 Gerda BEZIADE has an incredible passion for wine anfd perfect knowledge of Bordeaux acquired within prestigious wine merchants for 25 years. Gerda joins Roland Coiffe & Associés in order to bring you, through "Inside La PLACE", more information about the estates we sell.