Véronique Dausse 
Managing Director
Working at the estate since 2010
Met by Gerda at the Château
Château Phélan Ségur
Saint-Estèphe
---
Gerda: Tell us about you…
Véronique Dausse: I am passionate about wine but also about learning, I love adventures, growing people and team spirit, leading projects, working and building.
Gerda: What are the main challenges you personally face, in the practice of your work?
Véronique Dausse: I may surprise you, but "Mother Nature" is not the main challenge for me: it is our job and we have to cooperate with it, even if it has been difficult for the last few years and forcing us to question ourselves on short and medium term; all of this with a concern for virtuous viticulture and an objective of sustainability.
My real challenge is rather human: understanding "young people" of 25 years old, men and women that I am integrating into my team. I come from a generation and an education model that is achieved through work. On this point, there has been a big change today. Young people no longer have the same references, the same aspirations and the same vision of life. Covid has accelerated this trend. It is a question of dealing with their demands, their aspiration for a new life balance and their impatience. As for those who join the "vineyard or the cellar", it is a question of convincing them that their profession, which is difficult, is also rich in satisfaction and nobility. We participate in two training programs, the Ecole de la Vigne and the Vignerons du Vivant, which allow young people or adults to join our estates: it doesn't always work, but we have some very good success stories. Respect for others and their work and mutual aid is what is needed at Phélan. I don't like to say that Phelan is a family, but there is a real spirit. But this implies adherence to the project, a strong commitment, and a sense of responsibility. Sometimes, passion is born and takes hold of you. Each person's action is part of a whole. If it succeeds, everyone can measure their share of success. If it is not successful, I take responsibility. However, we are only "passers", we are at the service of a property that will last for a long time. My role is therefore to unite a happy and humble team that animates, maintains and makes this beautiful property progress for today and tomorrow. Balance, always balance!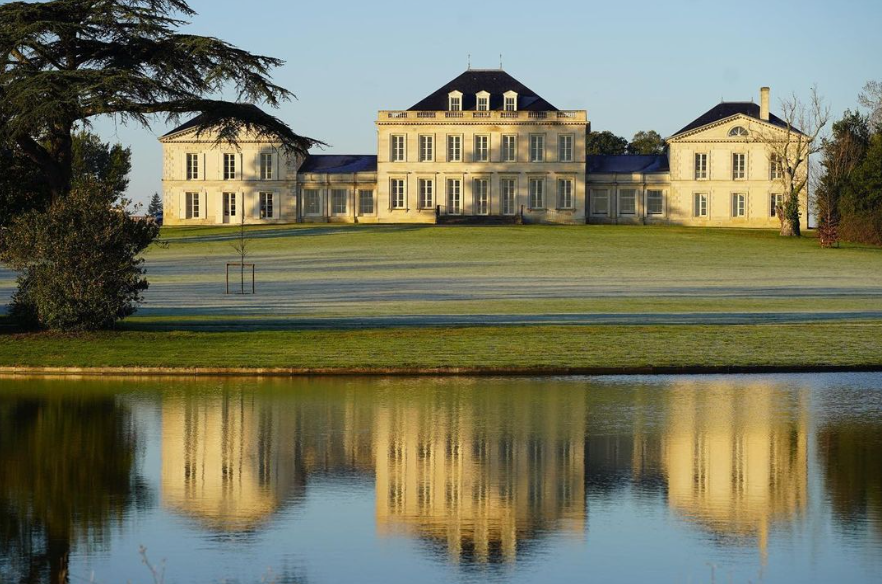 ---
Harvest 2021
Gerda: How did your harvest go?
Véronique Dausse: There were two emotional moments:
The first was when we harvested our Merlot. It was the first day of harvest. We welcomed 100 people with a strict Covid protocol (learned from the 2020 harvest). I went up to the podium to give my welcome speech and then the 1st team left by bus and the 2nd team on foot to reach a plot of merlot next to the Château. I went back to the offices to enjoy a moment of calm, as tradition dictates, to realize that "this is it, it's gone for one more", to share a coffee with my colleagues from the "administration"; a few dozen minutes later, I came back out and looked for the pickers: no one was left in the parcel. They had already picked it. I went immediately to the harvest reception: the "guys" were depressed, like me… We had the smallest yield of Merlot in the Château's history.
The second emotional moment was with the cellar master and the vineyard manager when we took the decision to stop harvesting our Cabernet Sauvignon and wait a little longer. We waited to get the perfect ripeness and it was a risk but it was worth it! The weather is getting better, the wind is blowing from the north and the vineyard is quite healthy. These late-ripening Cabernets will form the heart of the Grand Vin blend.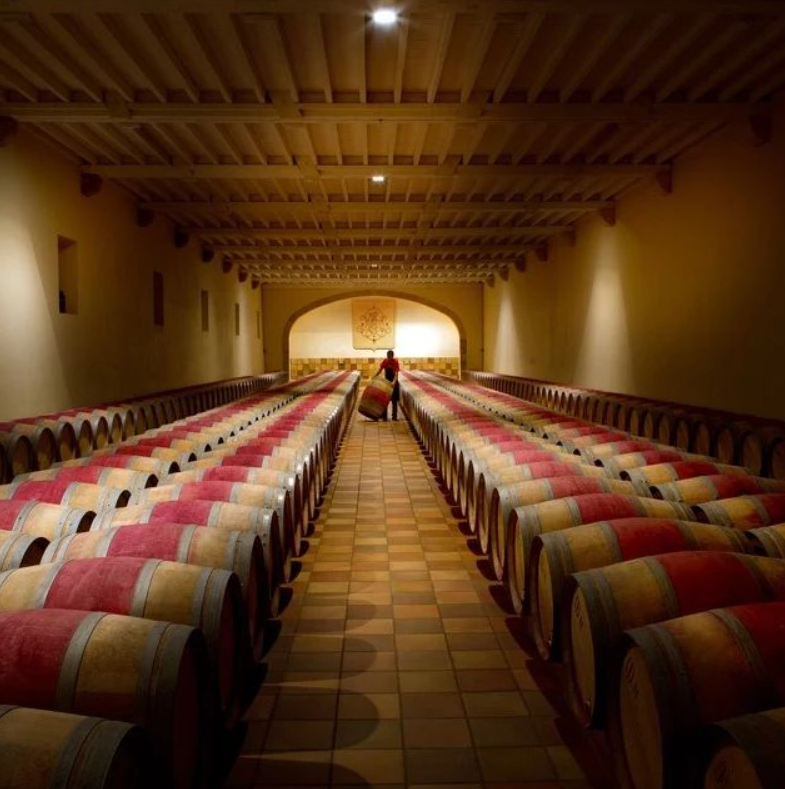 ---
The brand Phélan Ségur today and tomorrow
Gerda: What positioning(s) do you want for your brand?
Véronique Dausse: That Phelan Ségur is drunk and that people love it. We share with our consumers the same values of taste, life, respect and sharing. It is a real satisfaction to see Phélan Ségur evolve among the greatest wines in the world!
G: How do your wines stand out and are unique?
VD: Phélan Ségur is fortunate to be located in a dynamic communal appellation and whose recognition is progressing very significantly. Our syndicate (ODG) is dynamic, providing technical support but also opportunities to develop the reputation of St Estèphe wines. These last vintages show the potential of the appellation in a context of dry and hot climate. Our famous clay gravels on our beautiful terraces are working wonderfully. Our wines are powerful and structured.
Today's Phélan Ségur no longer has the austerity it had in the 1980s and 1990s. Our wines have progressed a lot in the last few years, even if the old vintages still surprise us and give us a lot of emotions. This has been possible thanks to our work in the vineyard and in the cellar in the context of climate change. We take care to control the balance of our naturally tannic wines. They offer a lot of freshness, finesse and precision while being concentrated, rich and powerful. We respect the identity of the vintages as much as possible.
G: Which of your recent accomplishments would you like to share with our customers?
VD: The arrival of Philippe Van de Vyvere as the owner of Phélan Ségur in January 2018 opened up new perspectives for our 114-ha estate, 70 of which are vines. As a great lover of Bordeaux wines, respecting the style of our wines was an obvious choice for him, which was a relief for us. His passion for nature and parks was immediately evident. He wanted to enrich our natural ecosystem (we are on the banks of the Gironde, have a magnificent park of multi-centenary trees, Natura 2000 meadows, forests and waterways). In 4 years, with the help of the great landscaper Tom Stuart Smith, we have planted more than 500 trees! He created a pond at the foot of the Château which, in addition to its aesthetic virtue, allows surface water from the St-Estèphe area to be drained. His first concern was the vine, the environment and the people, with excellence as the driving force behind our actions. This is the roadmap that Philippe Van de Vyvere entrusted to me. A vineyard in perfect condition and capable of producing the best grapes while facing the years of climate change; an environment to be preserved if not saved; we are working a lot on water, which will be a major subject in the near future; and a happy team to be trained, federated, "protected" (for example, we are testing exo-skeletons for certain particularly difficult tasks, working on the simplification of flows…)!
G: What future projects are you currently working on?
VD: We are full of projects in all areas of the estate! On the marketing and sales front, we are developing our own CRM (Customer Relationship Management) tool. Today, we manage more than 12,000 qualified contacts on Excel, it is no longer possible to effectively communicate with our BtB, BtC, prescribers and other customers. The objective is to strengthen demand for Phélan Ségur and thus help the trade while simplifying the work of the people concerned. We are professionalizing our communication and we have a lot to share!
One of our responses to limiting inputs is the use of indigenous yeasts. Since 2020 we have been using indigenous (selected) yeasts from a few "high temperament" parcels to vinify these and the results are spectacular! When you taste a vat with indigenous yeast, you get a real aromatic sensation of purity and precision in the mouth. Of course, we have comparison vats vinified with so-called commercial yeasts (LSA). It's another world, it's almost disturbing at first. But it contributes to the identity of our wines. Of course, we reduce sulphur as much as possible. Our wines are meant to age and we have to give them the means to do so by protecting them.
In the vineyard, we are developing our massal selections, and have been experimenting for several years with stopping trimming in favour of braiding (bridges). The idea is to strengthen the plant and allow it to balance itself as naturally as possible.We also have a major project to renovate the vat room and the cellars, but I can't tell you more than that we will build the extension in continuity with the existing buildings and in the same 19th-century Palladian style. It is important to remember that at Phélan Ségur, wine is made within the walls of the Château and not in a separate building! For example, the cellar team works just a few meters away from the house's chef!

G: How far along are your property in the "green transition"?
VD: We are fortunate to have a natural biodiversity on our 114 hectares, 1/3 of which is a reserve without vines. We benefit from a vineyard in 4 islands with unique specificities. The environment is made up of marshes, deep gravel plateaus and the sloping hillsides of a "canyon". Each one has its own universe: low walls, mini-forests, streams and ditches, hedges, fallow land… At the end of the 1990s, the estate stopped using pesticides, we no longer weed chemically and we protect the life of our soils with plant cover. We apply the principles of organic viticulture on 20 hectares of the property (10ha for the last 10 years and 10 more since 2021). The objective is to test our organization (to evaluate the technical and human means to be implemented to reconcile organic and yield) as well as follow the behavior of the plant and its fruits.
We are very careful about water use, recycling and are considering a photovoltaic panel option for the new winery.
Even our resident chef is focusing more and more on his vegetable garden. Chickens (when not eaten by the fox) provide us with eggs (and have become our workshop leader's best friends).
Our aim is to save resources and do well for the vineyard. The team is aware of the importance of the issue and is very active in the project which concerns everyone. We have even created the position of Mr. Sustainability!
Website and Instagram
---
The business
Gerda: What are your priorities in terms of business development? 
Véronique Dausse: To put everything in place so that young consumers taste Phélan Ségur or Frank Phélan: we must encourage the younger generation to join us. We focus a lot on the influencers and the media to reach them. We are developing communication and receptivity which, while conveying our values of excellence (with a strong focus on traditional gestures). We target young sommeliers who are good spokespersons.
As for the markets, it is necessary to look beyond the geopolitical context, which is becoming more complex. Phélan Ségur has a solid international distribution (even more solid in Europe)! However, I would like to develop Phélan Ségur more in China. Our wine has an incredible Chinese translation: The Flying Dragon, whose pronunciation is close to that of Phélan Ségur! This country is fascinating and has a great gastronomic culture but complexity and potential that is a bit beyond me. Our work in Africa has already started well. India is still hypothetical for me, even if the opportunities seem to be becoming clearer.
G: What sales support materials are available to distributors to promote your wine?
VD: Trade marketing is important. The "road" can be long to the consumer. We have to facilitate the workers' staff. We develop sales pitches (KSP) with the distinctive elements of the estate (belonging to a family, the terroirs of clayey gravel facing the Gironde, the style of the wines in finesse and balance…) and personalized videos at the request of the distributor clients. We provide everyone with the "Tool Box" containing the necessary images, texts and arguments. We create special cases or boxes linked to an event, our Irish origin… We are present on all social networks but my best tool is the estate. Our reception is based on a personalized welcome, the speech quality (no guide or "hostess") and the gastronomy; indeed the Gardinier family, former owner, was one of the first to install a Chef in residence. Phélan Ségur travels with the Union des Grands Crus but not only: a large part of the team can now act on the markets but with discernment and a sense of efficiency. It is even envisaged that I could organize promotional tours for our wines in collaboration with our Chef. "Phélan goes on tour".
G: Which vintages should the market be interested in, and why?
VD: Phélan Ségur 2017: I know everyone says it… but it's true! The wines are "to die for" (another definition of "immediate pleasure") and it is going to become the cheapest wine on the market!
G: Are you planning any commercial or marketing releases in the near future?
VD: No, I don't do marketing. I have a price list for the trade and I respond on a case-by-case basis for the benefit of everyone. We have to keep some stock at the property to supply the markets for more mature vintages… And to compensate for nature's risks.
---
Favorite bottle of Véronique Dausse
Gerda: If you had one bottle of your heart?
Véronique Dausse: It is Phélan Ségur 1991. Thanks to our unique terroir on the Gironde banks, we were not affected by the frost (the frost on the night of 20-21 April, minus 8°C, destroyed more than 50% of Bordeaux vineyards). This wine is delicious. When I taste it, I put it back into the context of the estate but also into the historical context of that time. It is a strong aesthetic emotion but not only… you feel, you savour, you reflect, you exchange, it is a moment that feeds you with life.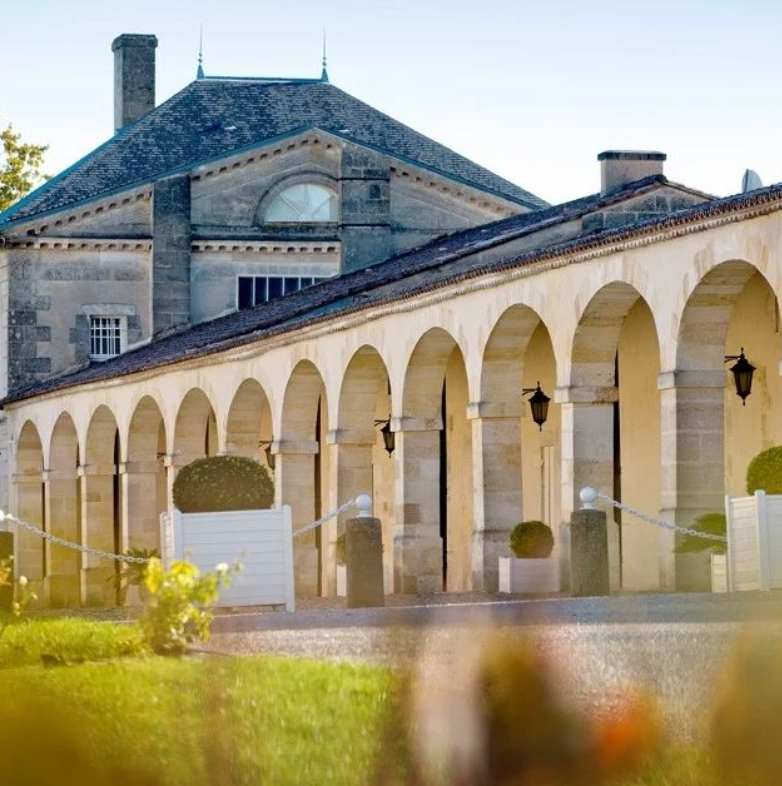 ---
The tasted wines
Frank Phélan 2021: Created in 1986, Frank Phélan, the second wine of the Château, is named after the son of Bernard Phélan, founder of the estate. This 2021 has a pleasant, open nose. Nice attack with present tannins that are ripe and silky. A true Saint-Estephe to be savoured in its youth.
Phélan Ségur 2021: 75% cabernet sauvignon, 4% petit verdot, 21% merlot
Pure blackberry aromas with plenty of freshness. On the palate, the wine immediately gains momentum, with vertical depth, it is tasty and invites a second sip. Tannins are present without any austerity. It has plenty of finesse without losing its true Saint-Estephe character. The wine is certainly among the successes of this year!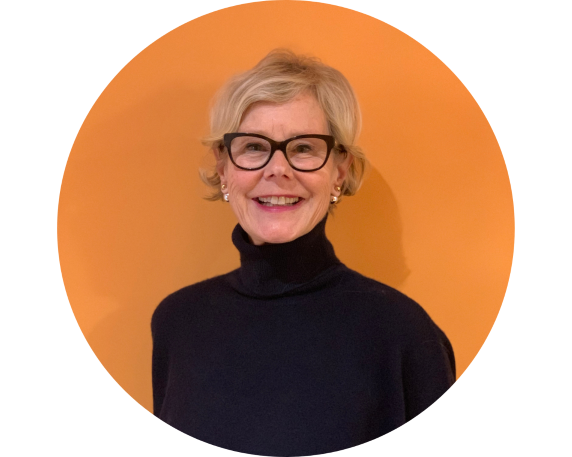 Gerda BEZIADE has an incredible passion for wine and perfect knowledge of Bordeaux acquired within prestigious wine merchants for 25 years. Gerda joins Roland Coiffe & Associés in order to bring you, through "Inside La PLACE", more information about the estates we sell.