François-Xavier Maroteaux
President and co-owner
Working at the estate since 2015
Met by Gerda at the Château
Château Branaire-Ducru
4ème Grand Cru Classé en 1855
Saint-Julien
---
Gerda: Tell us about you…
François-Xavier Maroteaux: I was originally in finance but, thanks to my father, I became a wine lover. My father never forced me to go in this direction but I wanted to follow in his footsteps (Patrick Maroteaux bought Branaire-Ducru in 1988 with his family. He died in 2017).
I am a man who listens to others, I have a sense of community. I give my time to Branaire-Ducru, the federation of the great wines of Bordeaux, the presidency of the Saint-Julien appellation and the CIVB because I am convinced that we make progress all together. We have worked a lot on relationships between château, courtier and negociant.
Gerda: What are the main challenges you personally face, in the practice of your work?
François-Xavier Maroteaux: To be present everywhere: a day only contains 24 hours! I sometimes feel frustrated that we haven't made enough progress on our many ongoing projects. Branaire-Ducru is a small family estate (60 hectares) and so you have to take care of everything. This is our model, I am the face of Branaire-Ducru and of a family. I am convinced that this is reassuring for our wine lovers, negociant and other actors of our brand. Also, I really need to have this personal contact with negociants and courtier and I really enjoy leading the local sales teams, I like to explain the work we do every day at Branaire-Ducru and to share our wines.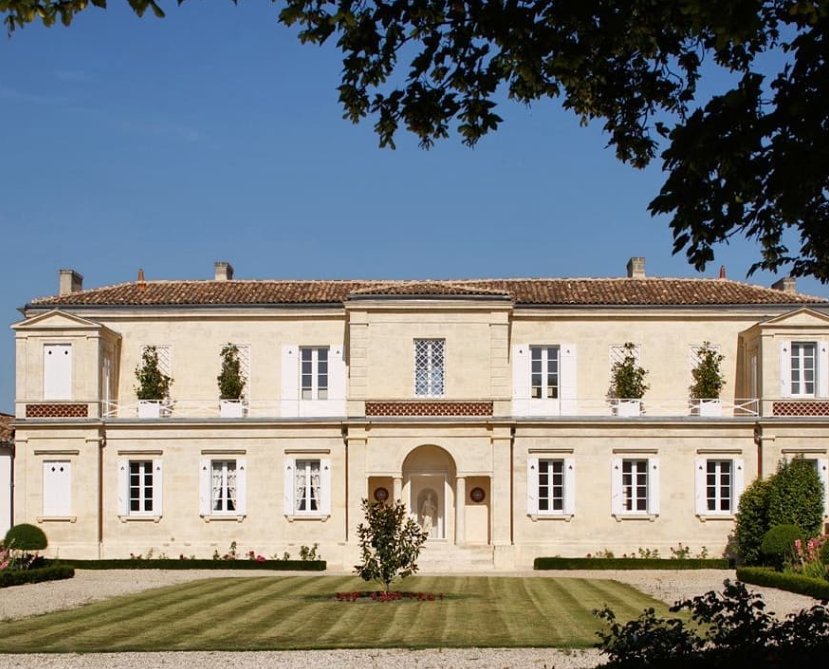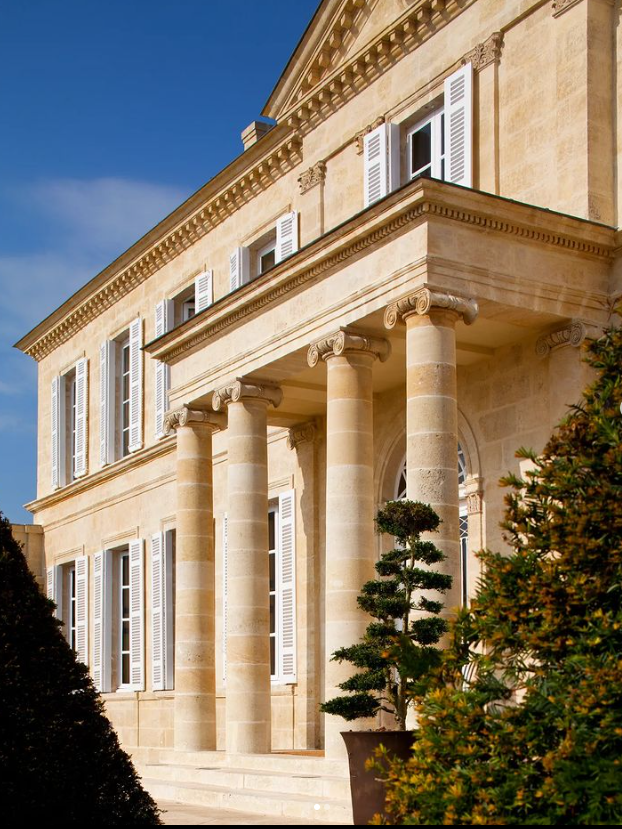 ---
Harvest 2021
Gerda: Could you tell us a memory of the 2021 vintage?
François-Xavier Maroteaux: The first weekend of October, the weather forecast had predicted a phenomenal amount of rain, we were worried and in the end, we had very little water. After that, the weather has been good and that is what saved the vintage. I have never talked so much about the weather to my wife in 2021 since I have been at Branaire-Ducru!
I also remember our first day of harvest very well. There was palpable pressure everywhere. This job makes us more humble! We have to do everything for the brand.
---
Château Branaire-Ducru today and tomorrow
Gerda: What positioning(s) do you want for your brand (s)?
François-Xavier Maroteaux: Wines should be drunk. People who have affection for wine also want to buy Branaire-Ducru and Duluc de Branaire-Ducru. The brand is recognized by our signature and the world's wine lover talks about us and recognizes it.
G: How do your wines stand out and are unique?
FXM: Our signature is defined by 3 factors, to make wines: 
With the purest fruit,
With a lot of freshness,
With elegancy.
You will find this triptych in every vintage. We have had this philosophy for many years. Jean-Dominique Videau, technical director since 2003, who succeeded Philippe Dhalluin (former general manager of Château Mouton Rothschild), is following this philosophy with even more precision. After years of major work in the vineyard, we are also going to continue to follow this philosophy in our vat room by increasing the number of our vats from 38 to 75.
I thank my father because, when I arrived, he asked me if I wanted to make a different style of wine. I told him: "no, we are keeping the line Philippe Dhalluin established with 15 vintages and that Jean-Dominique has continued for the next 20 with even more precision."
G: What recent accomplishments would you like to share with customers?
FXM: Vat room renovation started in January 2021: this project will be carried out in two phases. We are keeping walls of the existing building and we have separated our vat room in half so that we can vinify the 2021 vintage. For the 2022 vintage, the vat room will be completely ready and we will then have 65 suspended vats and 10 vats on the ground. I hope there will be some volume this year! It's a big, complex project and we wanted to avoid making a temporary vat house. This is very expensive, it is a family property and I, as a former financier, have the objective of managing the family estate in a healthy way.
The inauguration of this new vat room will take place in April 2024. Wine tourism, for which we also have many ideas, will be developed.
G: What future project are you currently working on?
FXM: The new vat room project is keeping us very busy but we have 2 or 3 other things in the pipeline! We are going to do Masterclasses again for negociants' sales teams. I thank my father because when I arrived in 2015, he had the intelligence to tell me "I have certainly traveled too much without the negoce support, you are younger, you have children and your wife works. Focus on the negoce. That's your first customer. If you push it, you gain time". I followed his advice and today I have many direct exchanges with salesmen from negociants who inform me of the market in real-time. Thanks to this change in commercial strategy, we have gained fluidity around our brands. I must admit that it was not easy to take over from my father, even if he left the reins to me very quickly, he is a model for me and he was a visionary.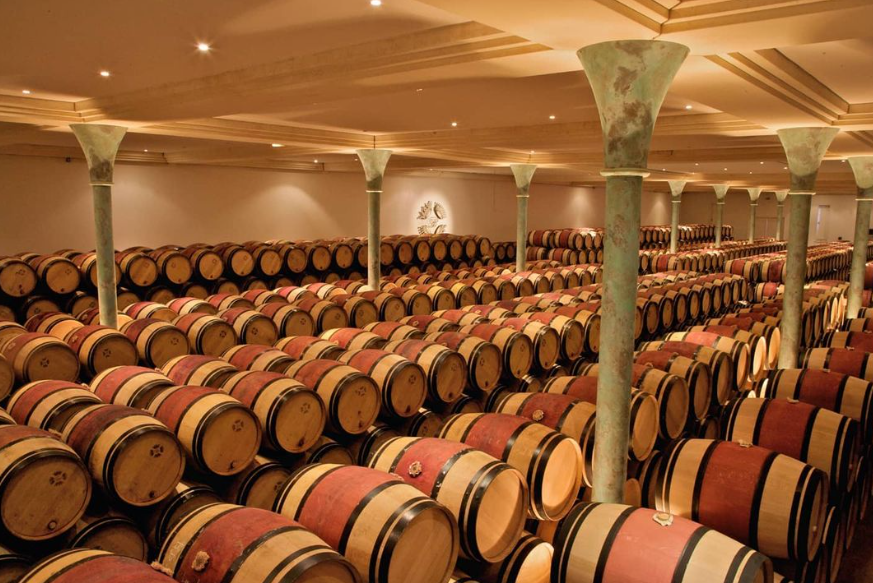 G: How far along are your property in "green transition"?
FXM: We are very clear about this. We are certified in HVE 3, ISO 14001 and are committed to CSR (Corporate Social Responsibility) approach. We only use organic and biocontrol products but we are not looking for any additional certification. As far as the vineyard is concerned, we are as virtuous as possible, but if a year requires a conventional treatment, we will do it. We can't afford to lose a harvest. The future will be between these two worlds. Working on organic agriculture is possible but economically not possible for all.
The industry has pushed small châteaux to do organic, more offers than demand and very few properties are still economically reliable. Moreover, we are in an economic context where consumers look at prices. Currently, they are more interested in cheap tomatoes than higher-priced organic tomatoes. But I remain convinced that we will not return to 100% conventional agriculture because we have to be more virtuous. We have to adapt, and so must the consumer.
Another important point is that we will make less wine in the future, I am sure, and our production costs are rising. I am therefore honest and pragmatic to tell you that given these constraints the price of wines will inevitably increase. At Branaire-Ducru, we are fortunate that our brands are internationally renowned and we can use our pricing power, a reasonable price increase for our wines will perhaps be accepted while remaining attentive to the market. On the other hand, I am less serene for the small Châteaux who will not be able to convert these constraints into their prices.
Website and Instagram
---
The business
Gerda: What are your priorities in terms of business development? 
François-Xavier Maroteaux: For the past 3 years I have been providing to negociant detailed studies of Branaire-Ducru and Duluc de Branaire-Ducru sales summaries: a study on distribution in general and a study on negociant's positioning. I want total transparency with them because it is the keyword to serenity. We want to give them desire and confidence to become more involved and committed to our brands.
These studies are stimulating for the négoce and for me: it's a healthy challenge. Our responsibility is to make the best wine possible and to establish the most coherent price. The role of the negociant is to break down the distribution of our wines as best as possible: everyone has their own obligation. Our transparency allows the négociant to be transparent.
As for our countries distribution, we are present everywhere. But we can ask ourselves if our customers by zone are also the best customers for Branaire-Ducru? This is why I have set up these studies in order to get to know the merchants and their customers better and to set up targeted actions. We work with 100 negociants and thanks to everything I have put in place, I now know with whom we want to build the next part of our story. The diversity allows us to spread our distribution. The basis of all trade remains the negoce! They know the truth about market. La Place de Bordeaux is a very good and useful system of distribution.
This commercial work with the negoce is essential, so we can spread our message easily all over the world. At the same time, we also need to talk to the final consumer. We have a database of Branaire's customers who are our prescribers.
G: What sales supports are available to distributors to promote your wines?
FXM: During the Covid pandemic, we created marketing tools to help our partner negociants to distribute our wines. We are present on all the social networks where we talk about the vintage, about life at the property.
Film on the property: video Branaire-Ducru.
We are open for business at the Château. My mother still lives there. It really makes a difference: you can have lunch with the family or dinner in a Château that doesn't belong to a bank. Jean-Dominique and I travel as part of the Union des Grands Crus de Bordeaux and with our partners. I focus more on Asia and the United States and with Jean-Dominique we work together on Europe.
G: Which vintages should the market be interested in, and why? 
FXM: Branaire-Ducru 2011, It is one of the extraordinary vintages. I really like our 2020, it is exceptional. It has a style that I like, it's elegant, classier and has a lot of depth. 2018 is more exuberant and not for everyone. 2019 is extremely accessible and has a taste for the right price. I may surprise you but 2020 was one of the fastest blends since I've been at the property. 2019 blend was much more complicated to find the balance. 2021 was also easier because of our superb Cabernet Sauvignons.
G: Are you planning any commercial or marketing releases in the near future?
FXM: No, we only make small volume deliveries. The most important marketing for Branaire-Ducru is the primeur campaign. We sell between 80 and 90% of our wines as futures. We keep the rest of the production for specific requests and events. Not long ago I sold a few bottles of 1990 for a restaurant. But for vintages like 2012 or 2014 I can only make between 10 and 20 cases from time to time. Our stock is healthy and, clearly, I will never make a sale of 1,000 bottles. We have to keep stock for brand visibility. For Duluc de Branaire-Ducru, we don't use primeurs and we released the 2018 vintage in January 2022.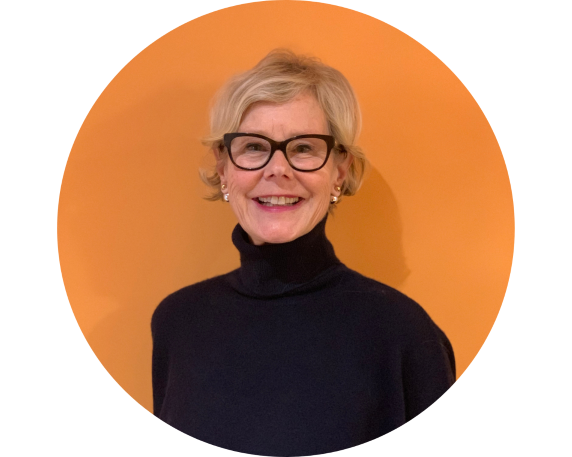 Gerda BEZIADE a une incroyable passion pour le vin, et possède une parfaite connaissance de Bordeaux acquise au sein de prestigieux négoces depuis 25 ans. Gerda rejoint Roland Coiffe & Associés afin de vous apporter avec "Inside La PLACE" davantage d'informations sur les propriétés que nous commercialisons.