Caroline Artaud
Director Château Clerc Milon, Baron Philippe de Rothschild
Working at the estate since 2020
Met by Gerda at the Château
Château Clerc Milon
Grand Cru Classé
Pauillac
---
Gerda: Tell us about you…
Caroline Artaud: I am passionate about wine, particularly those of the Pauillac appellation (smiling)! I studied agronomy and oenology and I chose the engineering school in Toulouse, to discover a new region, after my preparatory classes in Montaigne (Bordeaux). Jean-Emmanuel Danjoy, director of the properties and technical manager of the three Bordeaux châteaux (Châteaux Mouton Rothschild, Clerc Milon and d'Armailhac) recruited me more than two years ago. Jean-Emmanuel was the director of Clerc Milon for 12 years, and since 2009 Château Clerc Milon and Château d'Armailhac have had their own technical entity. Each Château has its own management team, its cellar master and its vineyard manager. For Clerc Milon, I am working with Frédéric Faure, the cellar master, and Richard Martin, our vineyard manager, who is a native of the region, both of whom arrived in 2009. Richard was born in Médoc, he has "green hands", and is in love with our terroir, which he accompanies daily. The four of us are at the helm of the estate and I am lucky to be surrounded by such competent and passionate people.
Gerda: What are the main challenges you personally face, in the practice of your work?
Caroline Artaud: I have always enjoyed working in a family estate with a long-term vision. The challenge at Clerc Milon is even more important: to live up to the expectations of the Rothschild family, which has such a rich history, and where each member has his or her own personality. I must be able to meet their expectations and build for the next generation, in order to continue the dreams of this visionary family.
On the one hand, the notion of time is different and it is felt in the daily management of the estate. This is reflected in our exchanges and in the decisions to be taken on future plantations or technical choices, which must have a long-term impact.
On the other hand, demands are important and this is understandable, there is a strong and historical integration of the family in Pauillac, it is fascinating.
Our challenge is to make this exceptional terroir understood and known and to work our wine like a diamond. Indeed, we have a medium size vineyard (41 hectares in production), with very old vines (47 years old on average) and we are between two of Pauillac's first classified growths: Château Mouton Rothschild and Lafite Rothschild. Our strength is that we have the human and technical resources to work in the best possible conditions and to reveal the best potential of this terroir.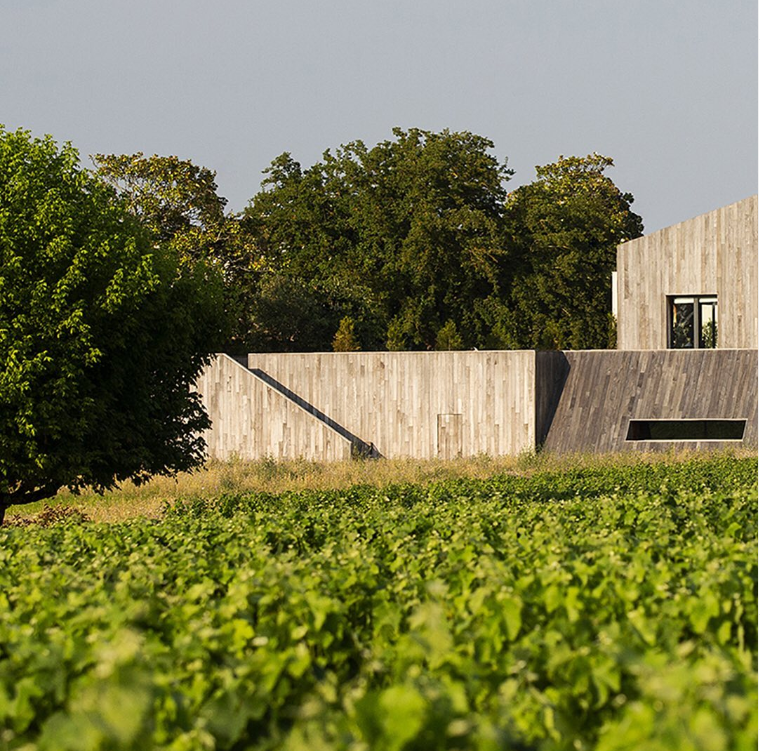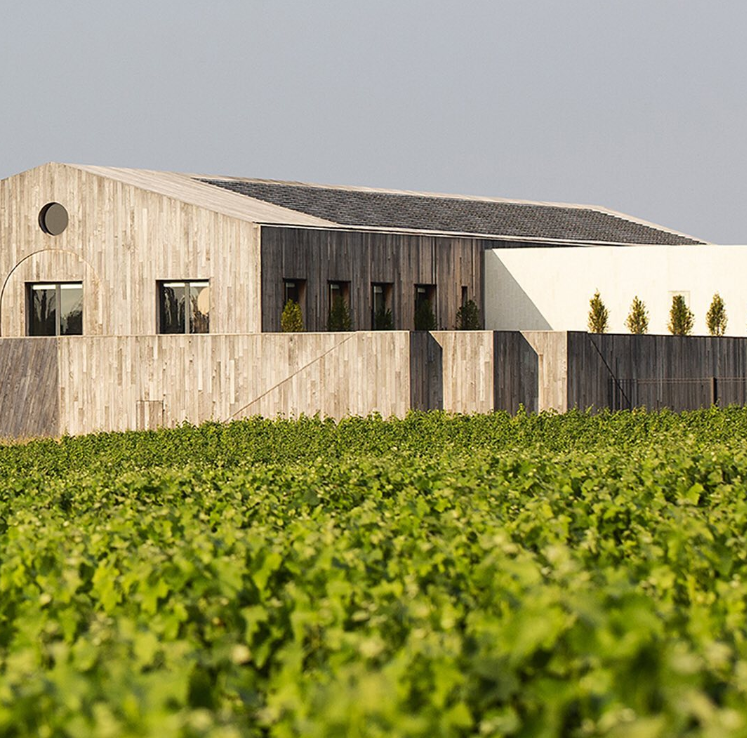 ---
Harvest 2021
Gerda: Do you have a memory to share of your last harvest?
Caroline Artaud: 2021 was a winemaker's year and I'm glad I was able to get a feel for the vineyard a year before! It is a vintage of precision. At harvest time the vineyard was healthy and there is exceptional know-how from the team, with solidarity. Thanks to this very favorable environment, 2021 is a good memory. Now we are focused on 2022!
---
Château Clerc Milon today and tomorrow
Gerda: How do your wines stand out, and are unique?
Caroline Artaud: What I like is the location of this vineyard: it looks out over the Gironde. It is unique because it is only 400 meters from this estuary. We have slopes that go down from 23 to 7 meters, with a favorable orientation of the vines: south and south-east and of course towards the Gironde. This considerable mass of water is a regulator bringing coolness during hot periods and vice versa. 
We have 5 grape varieties with a small touch of Carmenère planted in 1947: 3500 vines exactly. We integrate it very regularly in the great wine of Clerc Milon. It gives a spicy and floral touch, reminiscent of Cabernet Sauvignon but Carmenère is more tannic. The vineyard has an average age of 47 years with 15 hectares planted between 1900 and 1950!
As for your question….. let's taste the 2020 vintage together! Château Clerc Milon 2020 has a blend of 53% Cabernet Sauvignon, 36.5% Merlot, 8% Cabernet Franc, 2% Petit Verdot and 0.5% Carmenère. It has complex aromas of red and black fruits from the beautiful Cabernet Sauvignon on deep gravel. The floral side is also found thanks to the Cabernet Franc planted on the clay on the edge of the estuary. The carmenère touch brings violet. But how beautiful it is! On the palate, the wine has a lot of flesh, but it is a refined density with present and precise tannins. The wine has aged 55% in new barrels. The last sip is like a book that doesn't leave you indifferent, you still think about it!
Gerda: Clerc Milon has a true identity that can be recognized in a blind tasting: finesse, and elegance while keeping a natural and floral richness. This wine gave me a little thrill because it is …… magnificent!!!
G: What is an exceptional wine for you?
CA: It is a wine that gives you emotion and that will mark you for life (laughing). That's what happened to you just now, when you got goosebumps! An exceptional wine, an unforgettable moment.
G: Which of your recent accomplishments would you like to share with your customers?
CA: Every day we continue the work started 50 years ago by the Rothschild family when they acquired the property. Each generation has made its own contribution. The Baron did a lot for the vineyard. He had vines pulled up, replanted and restructured the property. We have inherited his know-how. The Baroness brought the vat room with the installation of the grape harvest reception, but also the barrel cellar and a reception room. His children continue to make the wines shine and to write Château Clerc Milon history, notably with the creation of Pastourelle de Clerc Milon in 2016 with the first 2009 vintage put on the market. But also agro-ecological projects are implemented, introducing more agroforestry around the Château, for example with a 600 m2 vegetable garden, beehives and planting trees. Natural life is all around!
Each bottle of the 2020 vintage is adorned with a special anniversary label with 50 stars forming an arc around two gold and pearl dancers. Inspired by the Commedia dell'Arte, these characters are a reproduction of a piece of silverware that belonged to Empress Catherine of Russia.
G: What future project are you currently working on?
CA: We are constantly looking for the best and we work on a project-by-project basis, of which I can mention three in particular:
We are continuing the work of restructuring the vineyard that we started a few years ago. 20 hectares of vines have been restructured, and we are starting the second phase which will be accompanied by a complete study of the terroir, the slopes and the soil (mapping). We are working on this project with Xavier Choné who is not only an agricultural engineer, but also a historian. He has been working with us since 2014.
We have another very big project, which is to extend and redo our technical winegrowing infrastructures, to improve the quality and safety of workers and vines. We are going to automate everything and add technology, which in the long term will allow us to be even more precise and comfortable in our work. We have to anticipate in order to live up to our ambitions for the future. We started in mid-July, and our objective is to have everything ready for 2023 harvest.
On the winemaking side, concerning the maturation, we have tested 3 amphorae of 350 liters from two different models for the first time on the Pastourelle 2021 wine. The amphorae bring freshness, purity and fruit, while preserving the structure. They refine the tannins and bring a delicate, gourmet sweetness and brightness. We are really satisfied.
I would like to make a clarification concerning the selection of Pastourelle, which is done during blind tastings in the presence of our consultant Eric Boissenot. Nothing is pre-decided. It can happen that very old vines are put into Pastourelle. With each vintage, we give each parcel its chance to be in Clerc Milon or Pastourelle blend. We do a very precise job, guided only by the sensation of tasting. Even if the house know-how is strong, Eric brings us a lot. He has real respect for the identity of the wine, he listens a lot and he insists that the teams understand this choice of blend. He knows how to guide them towards an idea, a choice. He is a great man!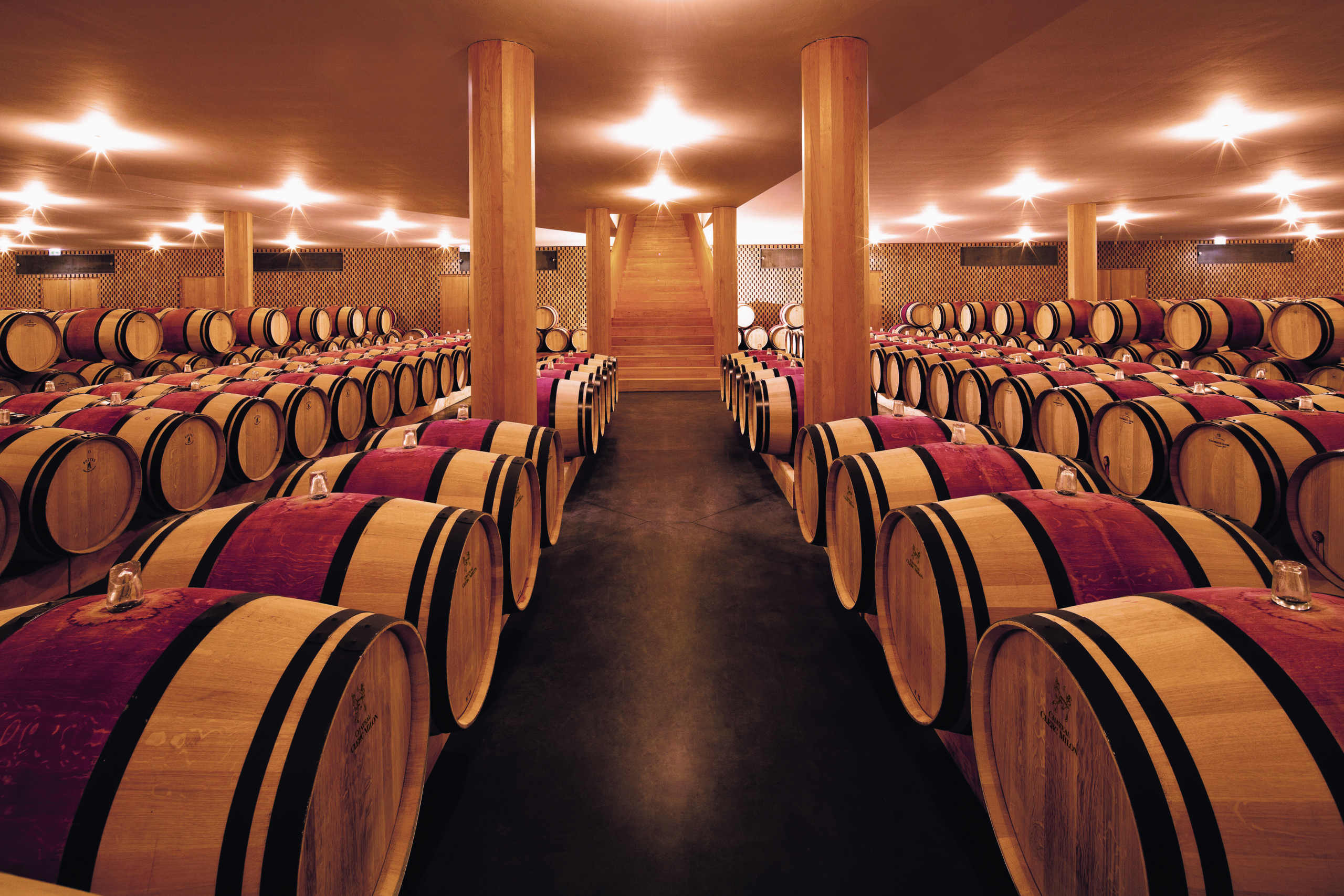 G: How far along are your properties in the "green transition"?
CA: We have created a job and recruited an agro-ecology development manager, Léa Manceau. She is a dynamic young woman who coordinates the group's different entities very well. She has carried out a complete inventory and written a roadmap on all the themes surrounding agroecology, in order to move towards an even more living soil.
Our Research and Development unit, of which she is a member, has defined 45 themes that are currently being developed. We have a global ecological approach to the vineyards, and the subjects vary "from the vines to the bottling". Every month, we have a meeting to discuss these themes, during which we invite experts from different fields. It's a real team effort and all the subjects are covered. We move forward together, but also each Châteaux can move forward at its own rhythm. There is a real synergy between us and it's a great and very enriching adventure to make the best with a concern for the protection of our heritage!
Website and Instagram
---
The business
Gerda: In which area will there be further significant changes in the near future?
Emmanuelle Romeu (Communication and Digital Director for all the Châteaux) : We are going to rethink and go further in our communication: telling more about our know-how, presenting our teams, our terroir and our wines, what they represent, our values, our traditions, our level of expertise… An Instagram account has just been set up to talk about life at the estate and the people.
G: Can you talk about a memorable vintage for you and why?
CA: Château Clerc Milon 2001. I had the opportunity to attend a few lunches and dinners where we served this vintage. It is exceptionally young after 20 years! It has the typical Clerc Milon character: depth, a real personality without exuberance. You can feel the terroir, it has a softness and a controlled power!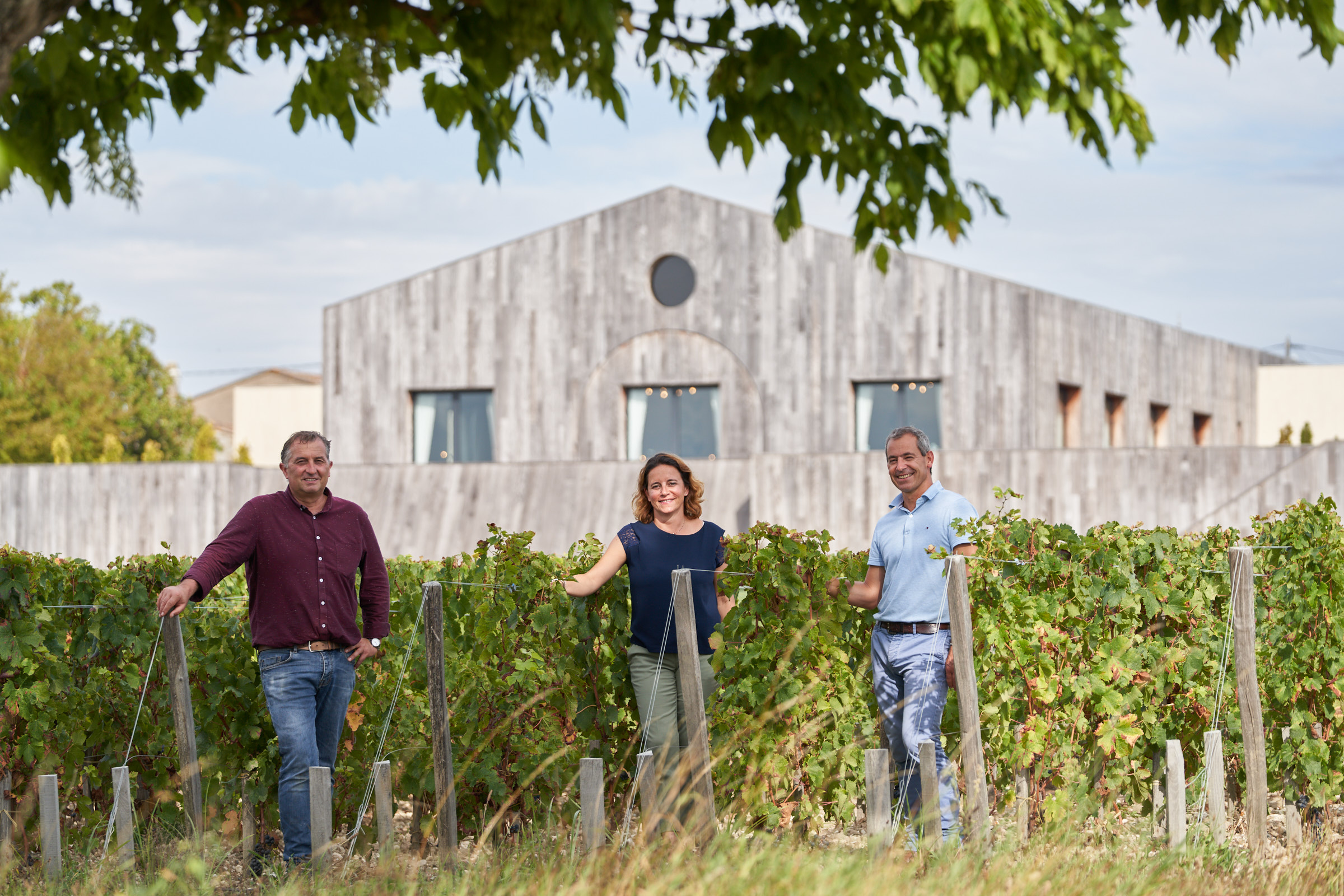 ---
The tasted wines
Pastourelle de Clerc Milon 2016: 52 % cabernet sauvignon, 48 % merlot
It has minty and peppery aromas. A beautiful attack in the mouth that remains vertical with a beautiful tannic complexity with coated tannins. Nice fresh finish.
Clerc Milon 2016 : 55 % cabernet sauvignon, 29 % merlot, 13 % cabernet franc, 2 % petit verdot, 1 % carmenère
It has all the typicity, so well written by Caroline, of this great wine, but with slightly tertiary notes that make the wine complex and racy. Beautiful density in the middle of the mouth and this finish which can be described as …. an elegant and controlled power by a team of great winemakers of which Caroline is now a part!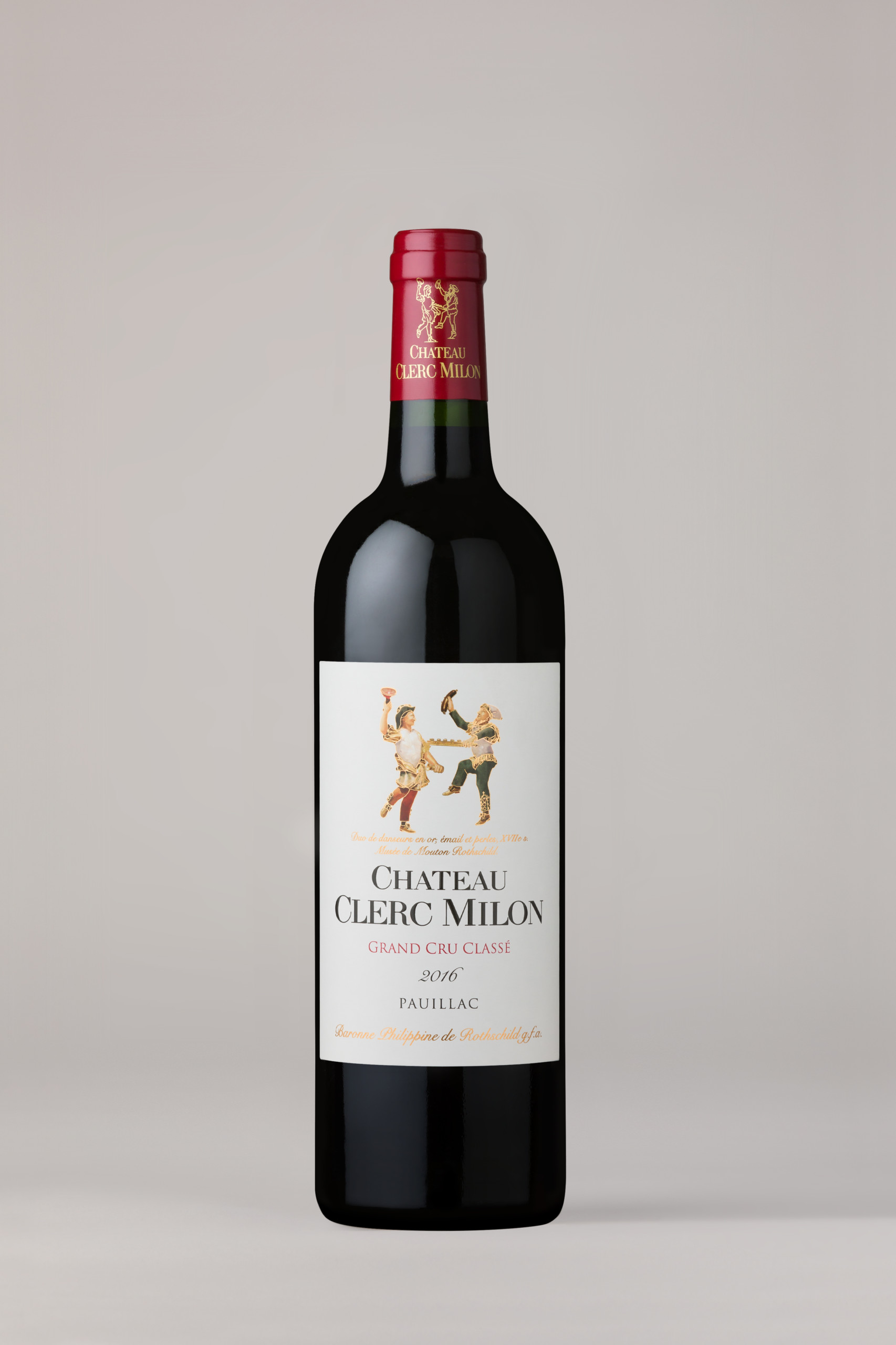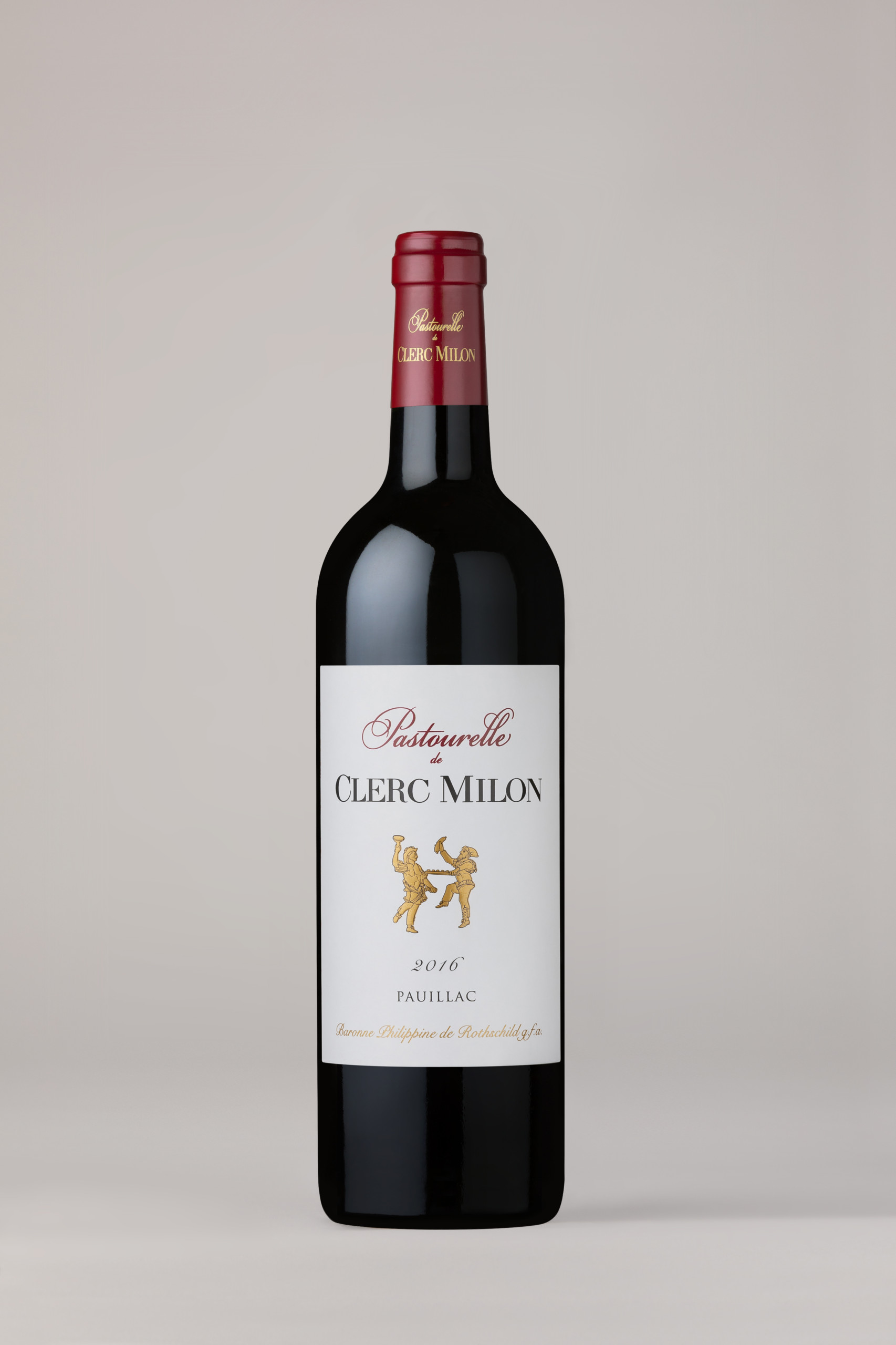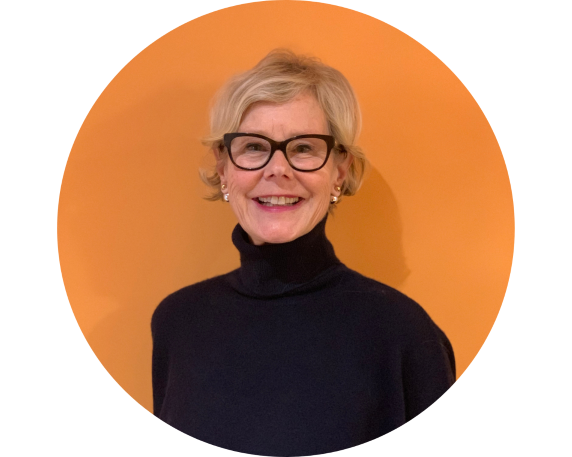 Gerda BEZIADE has an incredible passion for wine and perfect knowledge of Bordeaux acquired within prestigious wine merchants for 25 years. Gerda joins  Roland Coiffe & Associés in order to bring you, through  "Inside La PLACE" more information about the estates we sell.